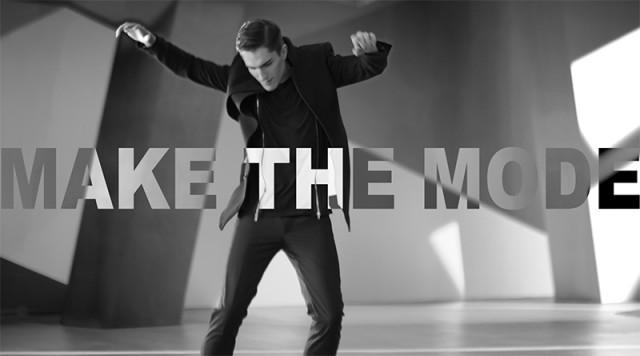 Black and white photography, a pumping electro soundtrack and a fast, action-like storyline set the mood for the latest Honda City commercial.
Shot recently in Shanghai by M&D Productions with director Andreas Grassl for Guangzhou-based agency Hakuhodo, the spot is a 28 second whirlwind of stylish, hip imagery mixed with close ups of Honda's luxuriant and swish sedan model.
"The brief was to create a very young and visually outstanding film," says Grassl, "to establish a fashionable world called 'The Mode.' The 'hero' of the commercial is supposed to open a door into this new universe at the beginning of the feature, experience it in full and move beyond it by the end of it."
Such a concept translates into a contemporary, fresh commercial that wouldn't look out of place at a runway show. Glossy and highly stylized, the entire film is a celebration of cars and cool.
Grassl explains how they played with the ideas of 'standing out,' 'turning the world upside down' and 'breaking out.' The overall visual effect of the spot reflects that quite literally, featuring fragmented scenes, glass breaking and flipped perspectives.
The outset of the entire film was a rather long process, he tells us.
"We had to go through different phases of conception work until I understood how far the creatives were prepared to go and how crazy /unusual/outstanding we could get with this film. I am very happy with the final result."
Aiming to shoot something that would look spectacular, the team put a lot of attention into the backdrop and props for the spot.
The impressive set, designed and built by Zorana Zen which features gaps, openings and columns was finished in five days, and exudes an almost 'time-lapse' feeling. To complete it, the team collected hundreds of style frames, photos and film clips to render the notion of a modern, forward-moving space. The idea to use black and white except for the cars' taillights – which prominently stand out as the only colored detail of the spot – is an homage to highly editorial black and white photography. A camera rig built specifically for this shoot rotated 360º around the actor so as to "give him the opportunity to act in completely unusual and cool movements."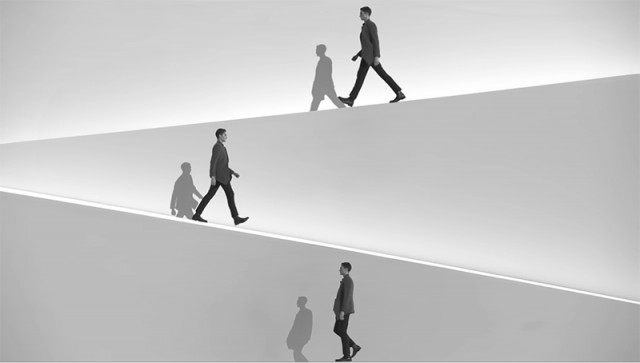 A challenging piece of work, the commercial is a successful and indeed spectacular mini-film in its own right but also, Grassl points out, the result of a professional and smooth cooperation among different parties involved.
"Both the production house and our producer tried really hard to get everything I needed to do this film," says Grassl, "and the agency kept encouraging us to go further in our experimenting – something that's quite brave and unusual, but that, in the end, led to a very nice film."

黑白影像、节奏强烈的电子音乐,再加上快节奏、动作大片式的情节——这一切构筑了本田锋范(Honda City)的最新广告片。
广告片由M&D Production和导演Andreas Grassl为博报堂(Hakuhodo)广州拍摄制作。28秒的迅速切换的时尚意象,与本田奢华时尚的轿车模型相辅相成,令人印象深刻。
"影片的需求是年轻化,并在视觉上能脱颖而出,"导演Grassl说,"以此来构筑一个名为'模式(的时尚世界。在开头的特写处,广告的主角需要打开一扇通向新宇宙的门,走入其中全身心感受新世界,并在广告的最后超越这个新宇宙。"
最终,这个概念在影片中被阐释得当代而新奇,即使放在时尚秀场上也毫不违和。整个片子炫丽夺目、高度风格化,无疑是对车本身和其酷炫特质的完美诠释。
Grassl解释了他们如何玩转"脱颖而出""颠覆世界""取得突破"这些概念。碎片化的场景、玻璃破碎效果以及翻转透视等,恰到好处地呈现了理想的整体视觉效果。
Grassl告诉我们,整个广告片经历了漫长的筹备过程。"我们经过了不同的创意阶段,直到我最终了解我们的创造力需要走多远;在这个影片中,我们可以实现怎样疯狂、不同寻常、超凡脱俗的效果。最终的成果让我非常开心。"
为了拍摄出令人惊叹的效果,团队在背景和道具上做了充足的准备。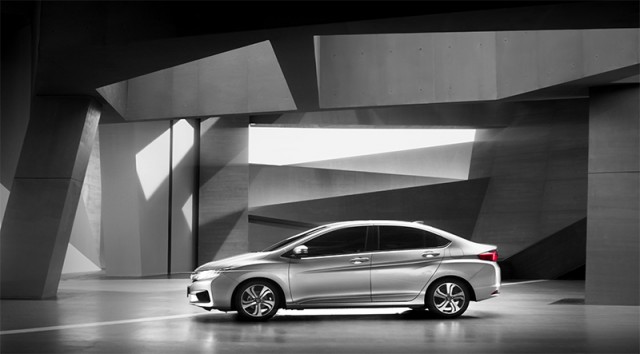 由Zorana Zen设计和搭建的布景给人留下了深刻印象。场景在五天内搭建完成,以裂缝、空白和柱子为主,充满延时之感。为了实现这一设计,团队收集了数百个风格雏 形、照片和电影片段,来打造出摩登、前卫的空间概念。除了汽车尾灯的色泽外,整个影片运用黑白色调,以致敬风格鲜明的黑白摄影——而汽车尾灯这个细节,也 因其是整个视频中唯一的色彩而显得尤其突出。为了拍摄效果,团队还特意架设了可以360度旋转的摄影设备,这样"可以让演员展示非凡炫酷的动作。"
作为一个颇具挑战性的作品,这则广告无疑是成功而杰出的,Grassl指出,这个成果得益于各团队之间专业、顺畅的合作。
"无论是我们的后期制作公司还是制片人,他们都想方设法满足我的所有需求。" Grassl说,"而我们的代理商也一直鼓励我们做更多的尝试——这决定如此勇敢、与众不同。而这样的勇气,最终催生了一部非常优秀的影片。"