HHS's adidas "Deerupt – Weaving a Simple Grid" spot garnered 7.5+ million views in its first 3 days online.
阿迪达斯"Deerupt以简出格"视频发布三天内即获超750万点击量
Shanghai-based boutique production house High Horse Studios (HHS) partnered with HYPEBEAST to create a film for the adidas Deerupt sneaker, celebrating the relationship between Deerupt, the grid and the city.
上海精品制作工作室High Horse Studios(简称HHS)携手HYPEBEAST,为阿迪达斯Deerupt跑鞋系列制作了一则视频,探索Deerupt、网格元素和城市之间的关系。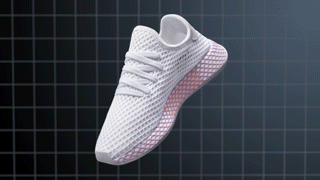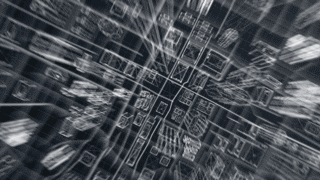 The spot features two stars that are synonymous with adidas: Luhan and Yangmi. As is usual with this level of celebrity, HHS only had half an hour to shoot with each in the middle of a packed traveling and shooting schedule.
这条视频的主角是与 adidas 品牌相契合的两位明艺人:鹿晗和杨幂(顺序不分先后)。同这类受欢迎的明星的忙碌日常一样,我们的拍摄是在紧张的旅行,和只有半小时拍摄艺人的时间中进行。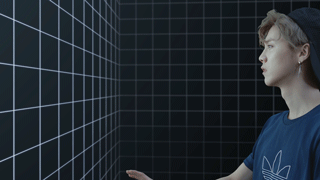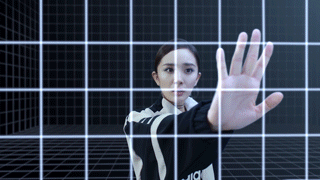 The shooting team made sure the shots were well rehearsed, from camera movement to lighting set ups, with each lens change and dolly move carefully choreographed before the talent ever arrived on set.
拍摄团队必须提前确保所有镜头精确排练得恰到好处,从镜头移动到灯光搭建,每个镜头的更换和摄影推车的移动都经过不断地编排,直到艺人到达片场。
After a smooth shoot, HHS took only eight shots with each celebrity. Then the real work began. Due to time constraints, everything was shot on green screen. Then, instead of using projection mapping and creating the grid room in-camera, the 3D post work was a long, but rewarding process.
HHS跟两位明星艺人分别只拍了 8 个镜头,都很顺利。大工程还在后面,由于时间有限,不得不在绿屏上拍摄所有想要的镜头,而非在拍摄中使用投影仪和建立 3D 网格成像,特效后期工作是一个漫长但有益的过程。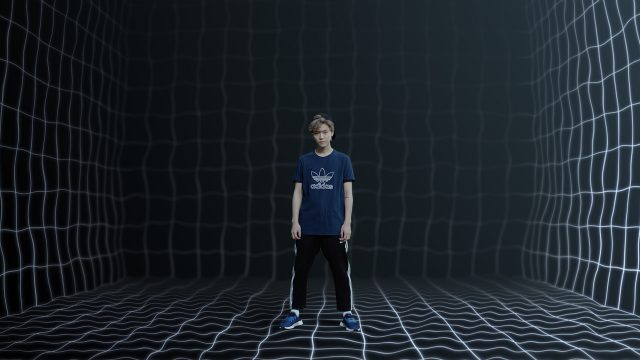 "The challenges for this shoot were two-fold: in production we had very limited time with the celebs. This fed into the second problem of having to do everything in post. Normally we like to do as much in-camera as possible, and we would have loved to use projection mapping, but ultimately, it was impractical. It really came down to having the shots nailed down in pre-production, then ensuring the team knew each move. At times it was like watching a theatre set change with the gaffer, grips and ACs all moving in concerto to bring the next set up to life," explained director Jayga Rayn.
"拍摄有两重挑战:第一,跟两位艺人拍摄的时间都很有限,由此也产生了第二个问题,也就是说很多东西都要放在后期来做。一般来讲,我们都希望能尽量多拍摄,也想在拍摄中使用投影仪,但是这种想法并不实际。所以,拍摄团队必须提前确保所有镜头精确排练恰到好处,设定好每一个镜头。有时候感觉就像是剧院场景的不断变化,灯光师、机械师、摄影助理齐心协力,打造下一个场景," 导演Jayga Rayn解释道。
Credits 制片团队
AGENCY | 广告公司: RESN
DIRECTOR | 导演: JAYGA RAYN
EPs | 监制: KEEKS CHEN, CRYSTAL CHOI
CREATIVE TEAM | 创意团队: MARULA VAZ, JOAN LLABATA, KRIS HERMANSSON, KHLAUSS FELDHAUS, NANDO CORREA
ACCOUNT EXECUTIVE | 广告客户经理: RENEE HE
PRODUCER | 制片: JAY WU
DOP | 摄影导演: FANGPING YI
PA | 助理: KEVIN PHAM, SHU LI, KIKI QI
2D DESIGN | 二维设计: HUGO BAUDINET
3D DESIGN | 三维设计: CAI CAI
COLOURIST | 调色师: 马金宇 @ 梦芷影像
COMPOSER | 作曲: STELLA CHUNG
STYLIST | 造型师: CALVIN CHEONG
BJ GAFFER | 北京灯光师: XIAO LONG
SH GAFFER | 上海灯光师: PENG KANG
To learn more about High Horse Studios, click "Read More" below
想要了解更多关于High Horse Studios
请点击下方"阅读原文"