Mercedes' recent spot for it performance line AMG could almost be a short film trailer for an end-of-the-world thriller rather than a 60 second spot for the China market.  The sci-fi thriller-esque creative was done by BBDO, Mercedes' creative agency in China.  Production was led by Radical Media with one of its in-house directors, American, Adam Rosey.
梅赛德斯高性能AMG车型近期在中国市场上演了一则60秒精彩广告,其风格就如同一部世界末日大片的预告片一样。科幻风格的创意广告由梅赛德斯在中国的广告创意机构BBDO打造,制作则由Radical Media操刀,来自Radical Media的美国导演Adam Rosey担纲导演。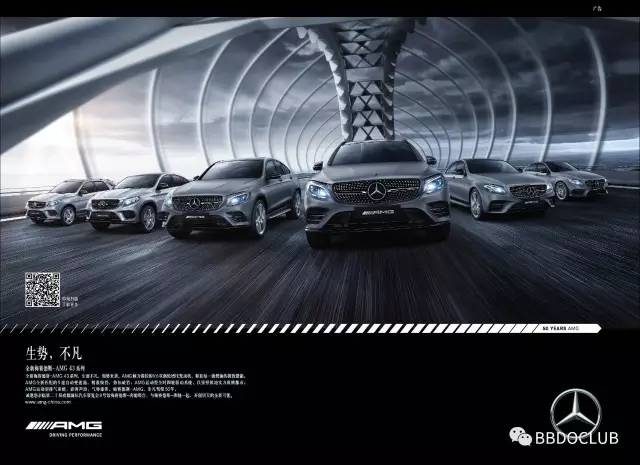 From the time the final storyboard concept was confirmed there was only ten days to prepare for the shoot. The art direction led by Daymon Wu aimed to mimic a sort of "The Night at the Museum" movie atmosphere.  After producer Jason Chang and the Radical Media team scouted for several days and weren't able to find this type of grand museum hall in Shanghai, production decided to build a museum hall on set instead.
故事板概念敲定后,拍摄准备只有十天时间。艺术指导由Daymon Wu领衔,他想要营造电影《博物馆之夜》一样的氛围。制片张伟哲和Radical团队经过连日天的勘景却发现上海及周边并没有类似风格的大型博物馆,于是制作团队决定在片场搭建一个博物馆。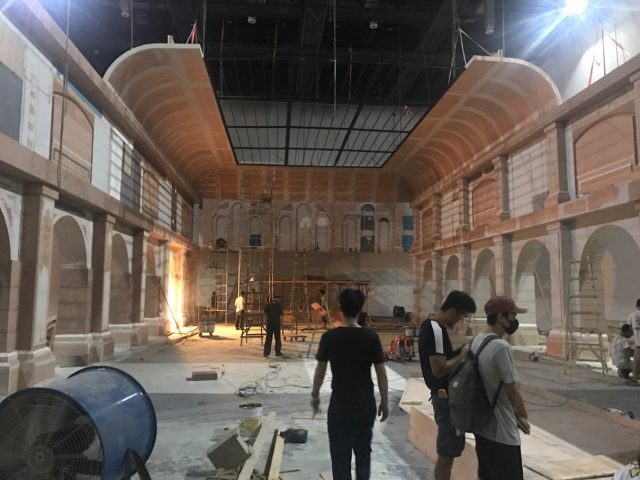 Building the museum hall | 现场塔建筑的一个博物馆
Minus three seconds of CG when the camera angle gives the appearance of whizzing through an underground pipe, the shots of the dinosaur are all real. The bones in fact were flown in from Zigong, Sichuan, China's dinosaur village.
摄像机镜头展示的地下管道的嗖嗖声音,是用CG技术打造的,除了这三秒钟的画面外,其余的恐龙镜头都是真刀真枪拍摄。恐龙骨架也是特地从中国恐龙村四川省自贡运来的。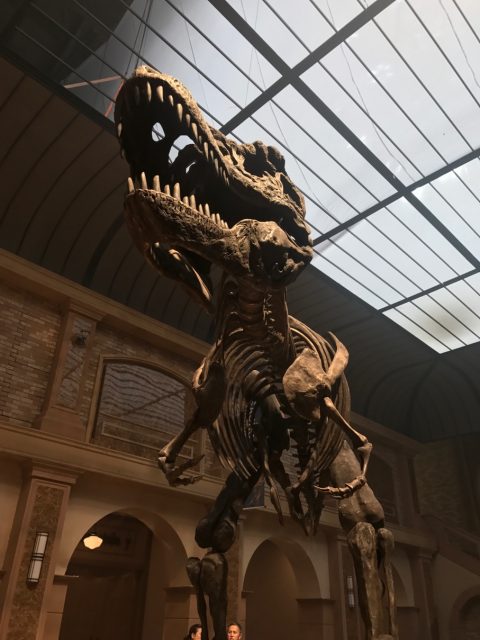 Actual dinasour bones reassembled from Zigong, China | 重新组装来自四川自贡的真实恐龙骨架

On set | 拍摄现场
The spot was shot during Shanghai's record level summer temperatures reaching over 40 degrees C. The wardrobe team had an extra challenge in this hot weather trying to keep everyone's costumes dry and sweat free for the entire shoot. With so many young talent required for the spot as well, production made sure the young talent had plenty of cold water. The production team even set up singing contests while the young talent was waiting on set. The team shot the entire spot in four days with only two weeks for post production.
广告拍摄时恰好是上海有史以来最热的40度炎炎夏日。服装团队不想让拍摄时的画面看起来每个人都汗流浃背,于是在镜头变换期间就要把孩子们的校服吹干。片中有这么多的小演员,制作团队要保证准备好大量的冷水。而且还特意设置了歌唱比赛,以填补等待拍摄的空档时间。整个拍摄用了四天时间完成,而后期制作也只有两周时间。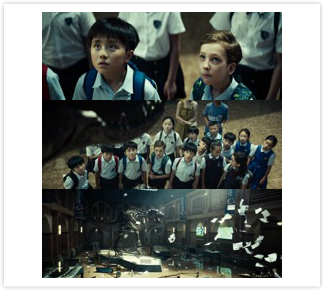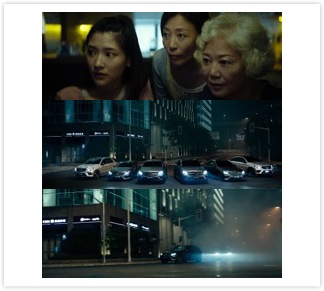 Freelance producer Patty Tsai for Radical Media commented this was one of her favorite projects she has worked on in many years, "it was so rewarding to work with such a talented crew and positive director". Tsai's only regret on the shoot was that so many shots the team captured couldn't be added into the clients final media planned 60 second cut. She's looking forward to the director's cut where they will have the liberty to add these extra shots.
Radical Media制片人Patty Tsai表示,这是她多年来个人最喜欢的项目之一,"能再次跟Radical Media这么优秀的团队和积极乐观的导演合作,获益匪浅"。唯一令她比较遗憾的是,团队捕捉了很多精彩的画面,但是交付客户的最终60秒广告由于篇幅原因无法一一呈现。她非常期待看到导演版,将会有更多画面来丰富故事性。
This fun, memorable spot certainly points to more positive collaboration between Mercedes, BBDO, and Radical Media.
这则轻松愉快令人难忘的广告无疑证明了梅赛德斯、BBDO和Radical Media的合作非常积极正面。

Credits 制片团队
Client Agency 客户: Mercedes | 奔驰
Agency 广告公司: BBDO
Production 制片公司: Radical Media
Director 导演: Adam Rosey
DoP 摄影指导: Sebastian Pfaffenbichler
Executive Producer 监制: 曹中兴
Production Manager 制片经理: 张伟哲
Producer 制片:蔡佩娟
Art Director美术指导:吴柏梁