Are your gaming friends really your friends? That's what W+K Shanghai is trying to answer with their latest campaign for HP OMEN, one of China's leading brands of gaming computers.
你的队友算是你真正的朋友吗?为了回答这个问题,W+K上海联手知名游戏本品牌惠普OMEN拍摄了一系列十分有趣的广告大片。
Frenemies, brought to life by production house The Pandemic Story, sheds light onto the real-life adventures of gamers. It shows how they use their network of fellow players to keep improving or, at the very least, to stop them from sucking at their game. However, this support usually takes the strange form of a fierce-rival friendship between frustrations and victories—a 'frenemy' pact.
影片叫《亦敌亦友记》,由The Pandemic Story制作的。它以玩家们在现实生活中的日常为灵感,讲述了他们相互激励,一起进步,从菜鸟变高手的故事。但是,玩家之间的这种"友爱",也夹杂着比赛的输赢和激烈竞争,亦敌,又亦友。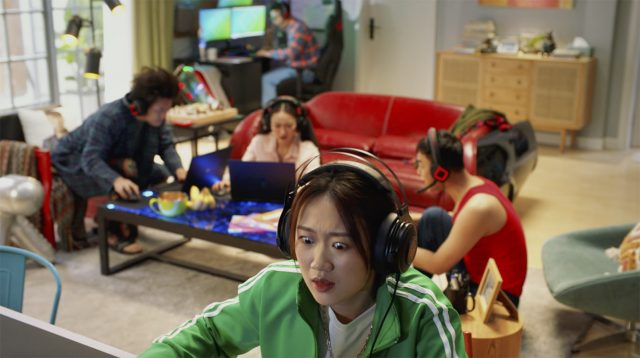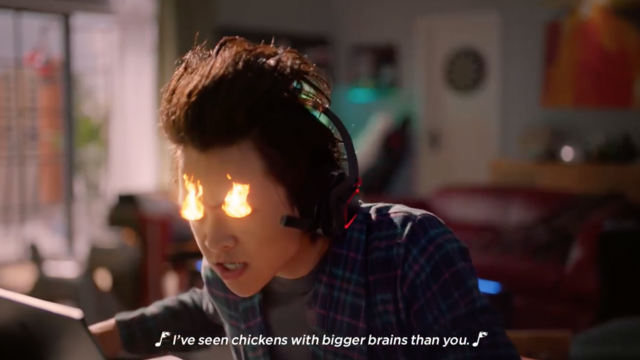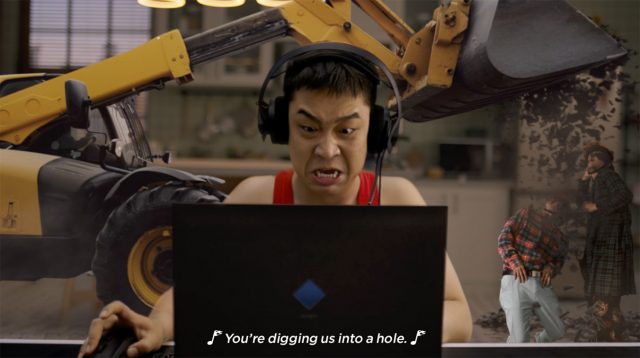 "To gamers, riling each other up is a funny form of teamwork and the best way to stoke their competitive spirits and win games. So their strongest teammates are not friends, but frenemies." explains creative director Tree Chan.
"对于游戏玩家来说,想要赢,就得互相挑战。只有这样,才能增进团队合作、激发队友好胜心。所以玩家最好的队友,不止是朋友,而是'敌友'",创意总监Tree Chan解释道。
W+K portrays this unique relation through a series of sitcom-style spots about a group of youngish friends who share an apartment and a common obsession for gaming. They spend their days on the edge of their seats, clung to their monitors, bearing hilarious grimacing expressions. The failures in their virtual competitions are met with shared rage and their victories with elated euphoria.
在系列影片中,W+K以情景喜剧的方式,描述了一群住在一起、热爱游戏的年轻人,生动地展现了这种"亦敌亦友"的关系。这帮年轻人常常聚在一起玩游戏,表情诙谐又狰狞。每次输了游戏,他们就会一起怒火冲天;每次赢了比赛,就会一起兴高采烈。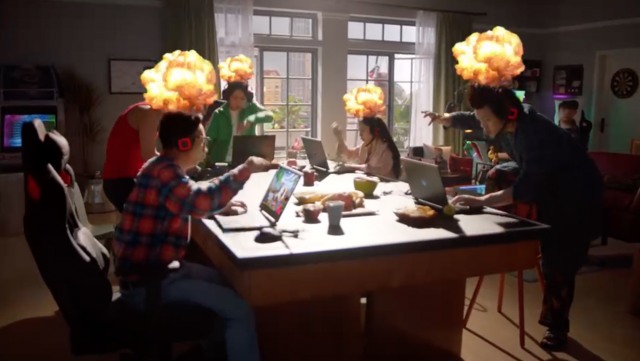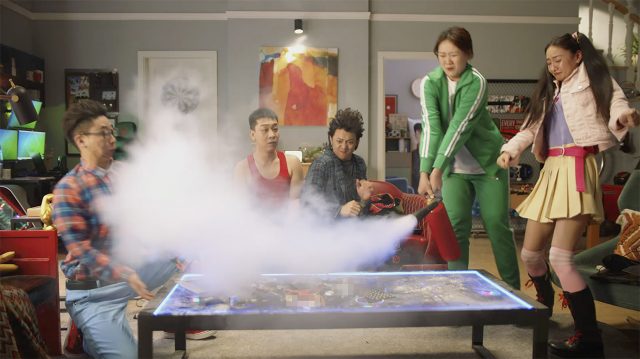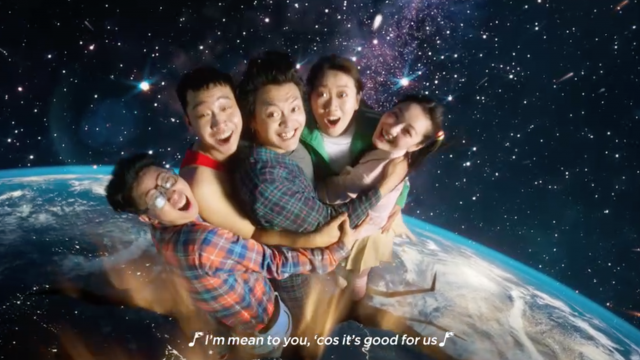 "When we figured out how important rivalries are in a gamer's friendships, we immediately thought of sitcoms," says senior copywriter Nick Partyka. "We realized we had the perfect format to not only deliver our message but to create a culture to be shared and enjoyed within the gaming community." The campaign also takes inspiration for things closer to home, like wacky Japanese commercials and WeChat gifs, which add to a unique result, similar to the visually chaotic world in which gamers thrive.
资深文案Nick Partyka说道:"当我们发现朋友之间玩游戏会暗暗竞争的时候,我们就很自然地想到了情景喜剧。这种形式不仅能很好地传递我们的讯息,更能让品牌走进文化,打造游戏玩家真正想看、想分享的内容。"  这次的广告还从我们的生活中汲取了想法,比如古怪的日本广告、微信动图,这些都给我们的影片带来了一种独特的效果,让我们的影片更贴近游戏玩家们喜欢的视觉风格。
The internal research and brainstorming processes at W+K were made easier with the fact that they had gamers in every department involved in the project, from creative and design to strategy and brand management. Even director Louis Shen is a gaming enthusiast, which was one reason he was chosen, together with his capacity to lean into the realm of television with mastery.
因为参与这个项目的每个部门都有游戏玩家,W+K在内部进行调研和头脑风暴的过程也变得轻松了许多。从创意、设计到战略和品牌管理,连导演Louis Shen都是游戏迷。正是导演对游戏的热爱,还有他拍摄电视题材影片的经验,让代理商觉得他是拍摄这部影片的最佳人选。
Shen approached the shoot in the same way he would when directing for television. For instance, there were intensive preparations and rehearsals for actors to perform entire scenes instead of short takes. What's more, the production crew had to replicate everything like in a TV show. They had to craft the set differently and pay more attention to continuity than they would in a regular advertising shoot. But these were fun challenges, and they were all pretty pleased in understanding from an insider's perspective the magic behind their favorite TV shows.
在拍摄影片的时候,Shen导演完全参照了电视剧的拍摄方式。例如,演员们需要在拍摄前进行密集的准备与排练,因为演员需要诠释故事,而不仅仅是拍摄某个片段。除此之外,制作团队得像拍电视剧一样布置片场。他们需要对布景的细节更加严格要求,还需要比在常规广告的拍摄更加注意连续性。虽然有挑战性,但是也很有趣。大家都很高兴能从内行人的角度,看到拍摄电视剧时的幕后的精彩。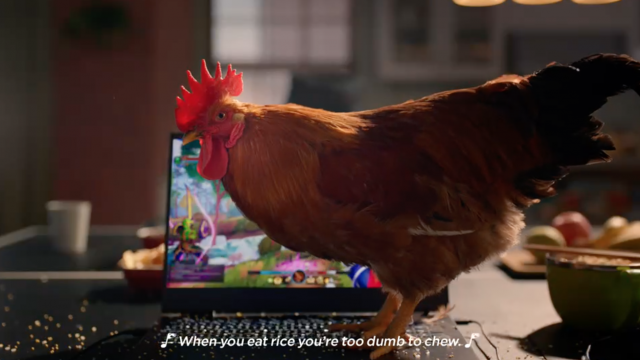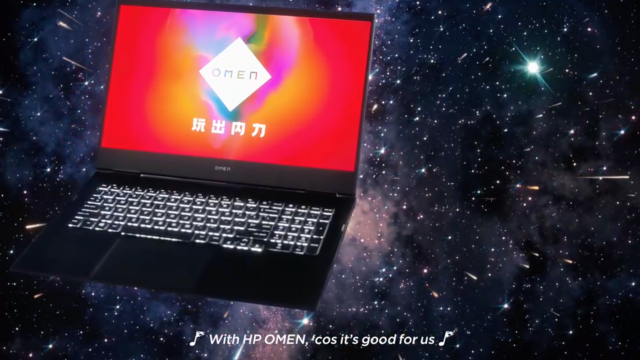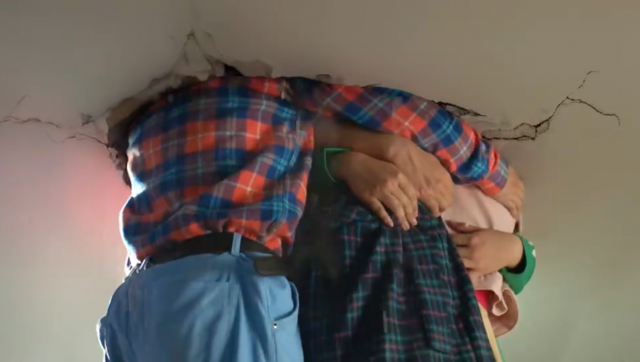 The campaign is yet another deep dive from W+K Shanghai into the gaming world. It comes after Gamefulness, their 2019 campaign for HP OMEN, and Nike's first-ever esports film in 2020. The first, although visually different, follows the same ethos of understanding a gamer's mind from the inside. It compares their obsession with gaming with a pursuit of mindfulness as if it were a true religion and a path to enlightenment. In turn, Nike's campaign pokes fun at the fact that gamers are now considered athletes and takes these mostly sedentary competitors on a trip of intense physical training.
此次广告战役是继2019年惠普OMEN的"玩出内力"广告与2020年耐克首部电竞广告后,W+K上海对游戏世界的又一次深入探索。尽管视觉表现上有所不同,但三次战役都从玩家的的角度出发,深入了解了玩家的内心。在"玩出内力"中,W+K上海把玩家对游戏的热爱,比成提升内力的过程。而耐克的广告则以"游戏玩家也是运动员"为梗,让这些大多久坐不动的"运动员"体验了一把高强度的体能训练。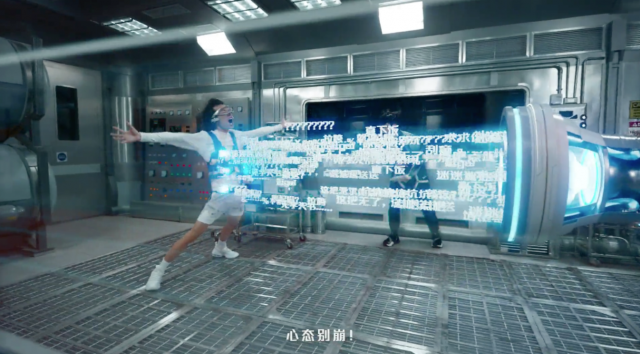 Nike's first e-sport ad|耐克的首个电竞广告
All three campaigns are similar with irreverent storytelling, stunning scenarios, and catchy visual effects. Their witty humor and powerful insights into a gamer's mind are courageous in a time when the gaming industry itself faces scrutiny for its potentially harmful effects on people. Gamers certainly identify with the message. "I like it! I already smashed my laptop once. I wish I could have friends like this," says a gamer, commenting on a Frenemies video online.
这三部广告虽然情节不同,但是都有着精彩的画面,和有趣的视觉效果。在很多人都觉得游戏对人有害的当下,这些广告诙谐幽默的内容和对玩家内心的深刻洞察尤为值得赞赏。而玩家们当然也认同这一点。一位给《亦敌亦友记》留言的玩家说:"我特别喜欢!我也砸过自己的笔记本电脑,我希望我也能有这样的朋友。"
  Credits 制作团队  
Client 客户:HP China
Agency 代理商:W+K Shanghai
ECD:Ian Toombs, Vivian Yong
CD:Tree Chan
Senior Art Director 资深美术指导: Follen See
Senior Creative 资深创意: Nick Partyka
Senior Producer 代理商资深制片:Fang Yuan
Production House制作公司:The Pandemic Story
EP 监制:Ay Wei Wong
Producer 制片:Areta Mak
Line Producer:Ser Ping Lee
Director 导演:Louis Shen
DoP 摄影指导:Liu Pai
1Asistant director 副导演:Feng Youjie
Art Director 美术指导:Sun Zhengchu
Gaffer 灯光:Jimmy
Color 调色:Nick Barton
Post House 后期制作:Fin Design + Effects Shanghai
Music House音乐:Ker Sound Studios