Animal World  |《动物世界》
Fin Design + Effects brings its VFX expertise to genre-defying Chinese blockbuster, Animal World, which launched June 29th, 2018. Directed by Han Yan, the highly-anticipated film stars Hollywood legend Michael Douglas and Chinese megastar Li Yifeng.
Fin将特效专长引入中国商业大片《动物世界》,影片现已于6月29日上映。由韩延导演,好莱坞传奇巨星迈克尔·道格拉斯和中国明星李易峰主演。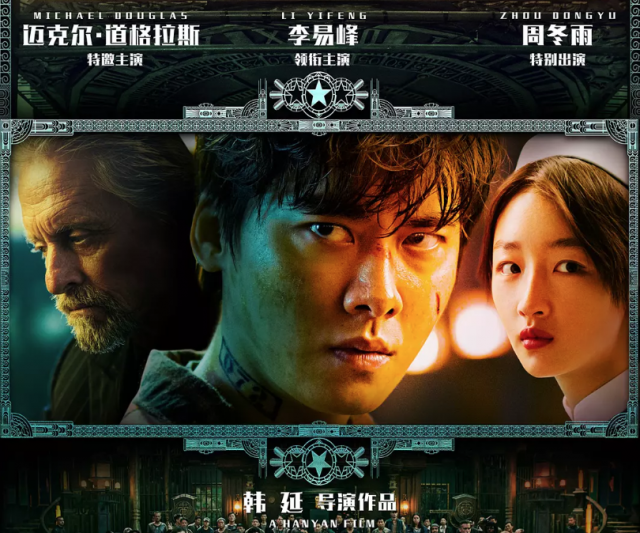 Loosely based on Nobuyuki Fukumoto's manga, Ultimate Survivor Kaiji, the action-packed film follows a young man, who attends a mysterious gambling party on a ship. If he wins the game, his debts will be cancelled. However, things aren't so straightforward and the hero soon finds himself plunged into a chaotic world.
该片改编自日本漫画家福本伸行的作品《赌博默示录》,讲述了一个年轻人因偿还借款,参加一场游轮上的神秘游戏的故事。如果他赢得游戏,所有借款将一笔勾销。但是事情并没有那么简单,主角很快便发现他陷入了一个混乱的世界。
Boutique design and VFX house, Fin, worked closely with production company Bang Bang Pictures to deliver key visuals to aid the storytelling. Fin called into action all elements of its bespoke visual effects pipeline to create photo-real clowns and the monsters they battle.
后期特效公司Fin与Bang Bang公司紧密合作,合力完成关键的视觉特效以推进故事的发展。Fin动用了全部的特效技术和手段,创造了真实的小丑和与之战斗的怪兽。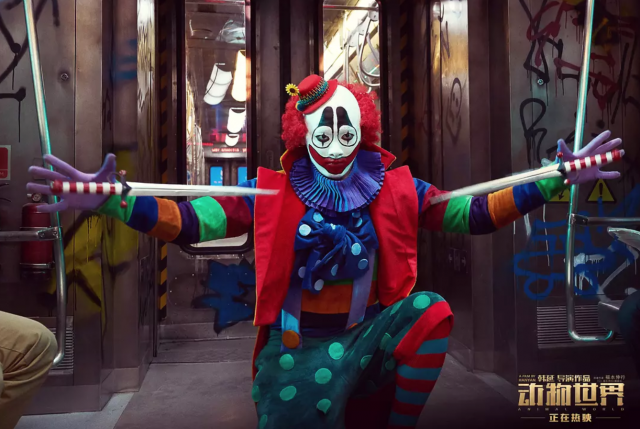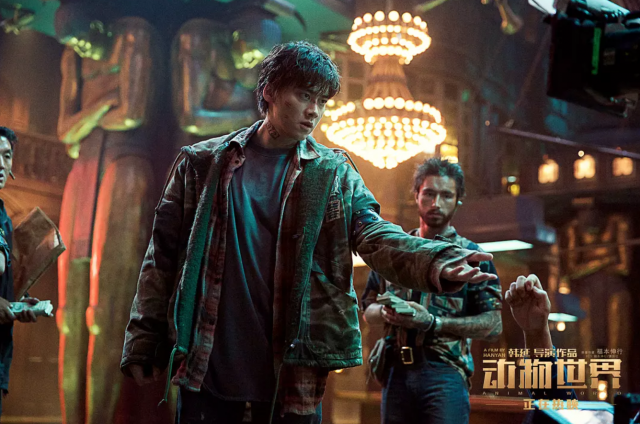 One of the most notable of these elements is a mind-melting glitch effect that transforms the hero into a sword-wielding, fighter clown. Another key design challenge, entrusted to Fin, involves several fully computer-generated moments (Limboland) that help explain the rules and theories behind the game of survival which the film revolves around.
最值得一提的场景是男主角转变成一个手持短剑、准备战斗的小丑时的脑内特效。如何通过电脑特效来诠释生存游戏世界的规则和理论也是对Fin的一项巨大考验。
With studios in Sydney and Shanghai, Fin makes it easy for Chinese filmmakers to access some of the world's best visual effects artists and their design-driven style. Animal World marks the second Chinese feature film that Fin has worked on this year, having created an exciting drone-attack sequence for the box office smash-hit, Operation Red Sea. Other recent credits include Thor: Ragnarok for Marvel Studios and Logan for Twentieth Century Fox.
Fin在上海和悉尼都有工作室,这让国内的电影人很容易接触到一些世界上顶尖的特效师和他们以设计为主导的风格。《动物世界》是Fin今年继获得巨大票房成功的《红海行动》后制作的第二部中国电影。其他近期制作的电影亦有漫威的《雷神3:诸神黄昏》和20世纪福克斯的《金刚狼3:殊死一战》。
Animal World is set to be released on 29th June 2018 across China and the UK.
动物世界已于2018年6月29号在中国大陆和英国上映。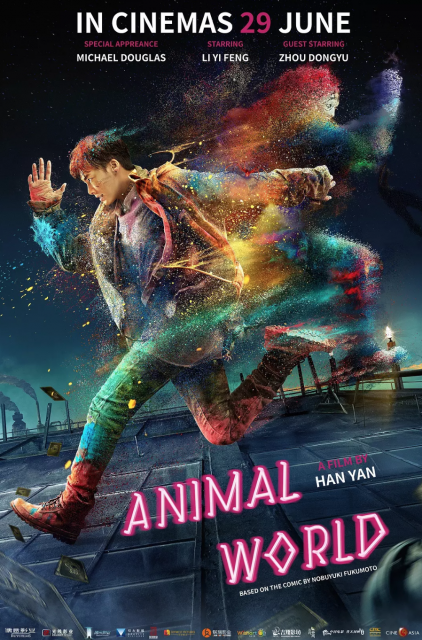 Director | 导演 : Han Yan
VFX Supervision | VFX监制 : Bang Bang Pictures
VFX Supervisors | VFX主管: John Dietz & Will Manning
VFX | 视觉特效: Fin Design + Effects
Executive Producer | 执行制片人: Chris Spry
VFX Supervisors | VFX主管: Stuart White & Robert Grbevski
---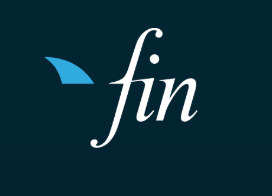 About Fin
Fin is a boutique design and VFX house based in Sydney and Shanghai. Established in 2001, Fin is home to Australasia's most highly awarded, close-knit team of VFX artists, designers, and producers. Our collective experience allows us to approach all projects with an individual tailored approach. With the converging digital landscape, we strive to be continually placed at its forefront and our unique flexibility is matched with a passion and energy to foster creative partnerships and collaborate with clients.
关于Fin
Fin是位于悉尼与上海的精品影视广告制作公司。 成立于2001年,由一群获奖丰富的特效师、设计师和制片人组成的紧密合作的团队。 丰富的经验让我们有能力满足所有项目的个性化需求。如今数码产业发展蓬勃,我们力争走在行业的最前列 ,并用热情与能量培养我们与客户的合作伙伴关系。