《我们是时代的宝贝》
E-commerce giant, Taobao, recapped its 2017 with a mixed animation video and print campaign. The two-minute spot showcased 40 of Taobao's most popular products, all of which tied into some major social event or trend from the year.  Harkening back to a traditional, communist-era style for the art direction, the campaign was created by FF Shanghai office.   The creative agency has worked on several other communication strategies with the e-commerce platform, which is one of several online platforms under the Alibaba Group.
电商巨头淘宝推出了广告片和纸媒宣传,回顾2017大事记。两分多钟的广告囊括了淘宝最畅销的40种商品,每种商品都跟2017年的社会热点话题相关联。广告由FF上海打造,艺术指导方面采取了具有年代感的社会主义风格宣传风格 。FF上海此前就曾为阿里旗下的淘宝打造过好几次传播策划。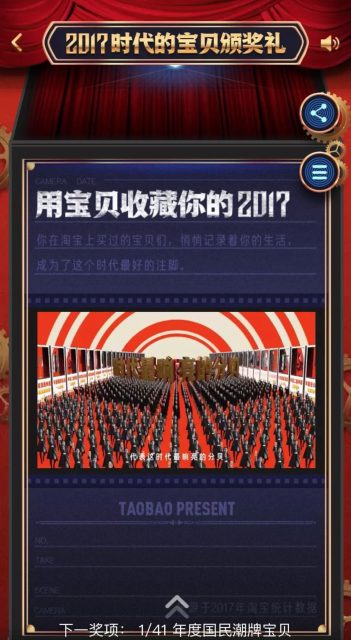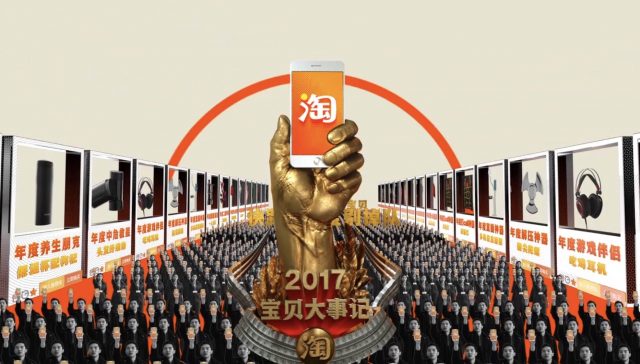 The full campaign was put together in less than two months from the time the agency received the first project brief to delivering it.  It was released in early January and already has 8.5 million views. The 40 products or so called 'iconic treasures' from the campaign were first selected through algorithms that tracked Taobao's most popular items searched and sold in 2017.  From this initial list, each item selected for the final 40 had to meet a second criteria of being relevant to a list of prescient social topics and trends from 2017.
FF上海从拿到广告brief到递交成品,总共用了不到两个月时间。广告1月初才刚刚发布,浏览量就已高达850万。广告中的40商品被称为"时代的宝贝",通过算法找出了2017年淘宝上搜索量最大最畅销的商品。最初的名单还要经过进一步筛选,要跟这一年的社会热点话题和趋势相关联,最终选出了40个商品。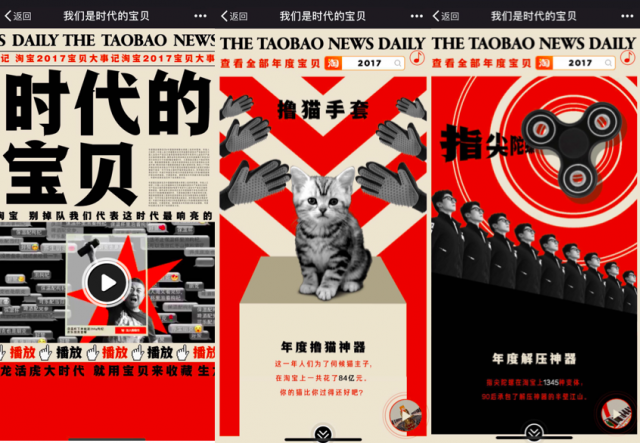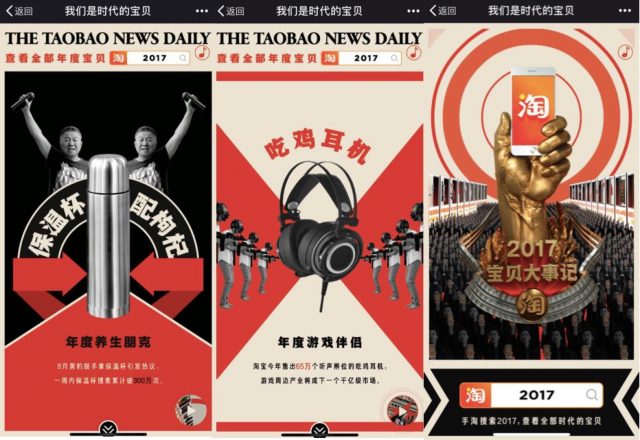 The goal was to highlight the behaviors and emotions of online shoppers.  The FF Shanghai creative team said "Taobao has innovated the way consumers relate to and purchase products, making the products relevant to social events and trends. The company is already known as one of the best platforms to buy and sell but it also has more meaning in society than just these basic purposes.  In this campaign we wanted to convey the idea that shopping on Taobao is not just about being a consumer, it's represents creativity in life, humanity and insights of the world as a consumer".
广告的目的就是为了突出网购消费者的行为和情绪。FF上海创意团队表示,"用商品来回应热点事件,这是淘宝的一大发明。如今,淘宝的意义已经超越了简单的"买买买、卖卖卖"范畴,而是有了更多社会学内涵。在淘宝,人们不只是在消费商品,也在展示生活的创意、人性和对世事的洞察."