It's a challenge to find new ways to shoot a car commercial.  Spark44 stepped up to the task with its recent eye catching 90 second Land Rover spot.  Production was led by Key Point over a tight two-and-half days shoot in six different locations throughout Shanghai.  This edgy campaign combines a flare for fashion with the prestige of Land Rover.
寻找汽车商业广告的新颖拍摄方式可不容易。Spark 44却迎难而上,最近为路虎拍摄了一部夺人眼球的90秒广告。拍摄只有两天半时间,在上海六处取景,制片由Key Point领衔完成。紧张的广告把路虎的显赫形象和时尚的格调结合起来。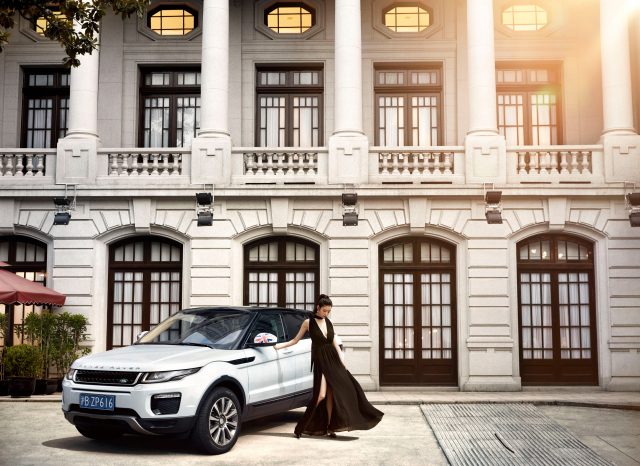 The camera follows Chinese supermodel Ming Xi as she dashes out of her European style apartment, snatching clothes before she slips into a Range Rover Evoque. Xi flirts with the camera throughout the spot, teasingly trying on various styles and vibrant colors in the back of the white Range Rover, while the car whips around Shanghai's most iconic sights.
镜头紧跟着国际超模奚梦瑶,她急匆匆离开自己的欧式公寓,随手抓起衣服,滑进路虎揽胜极光。在镜头前不停变换服装,揽胜极光英伦锋尚版车型后座,不停地试穿各种风格不同颜色的衣服,车子就这样穿行在上海的标志性建筑物中。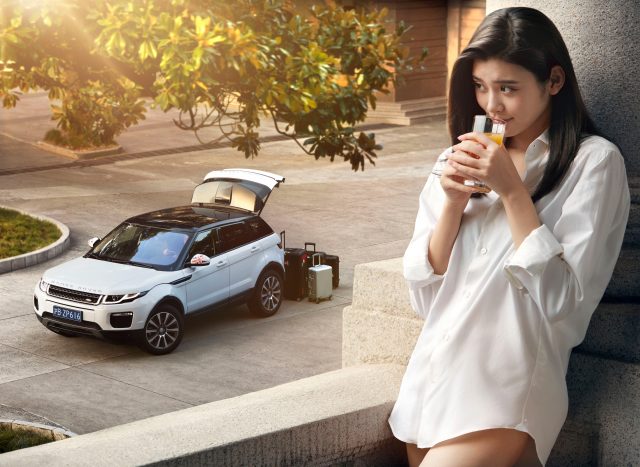 The interactive social media campaign kicked off with a 15-second spot first released as a smartphone game where consumers guessed Xi's outfit for the final, climactic scene. Additional content showcased the model in eight outfits featured alongside three Evoque styles—the convertible, Ember Limited Edition and British Special Edition—highlighting that this vehicle fits perfectly with every persona.
这一次打造互动媒体宣传活动,最初发布了一个15秒的广告作为智能手机游戏,参与者要猜测奚梦瑶最后的穿着,这也正是片子的焦点所在。更长的版本则展示了奚梦瑶在三种不同的揽胜极光车型(敞篷版、Ember限量版、英伦锋尚版)里,变换八套衣服 – 由此显示出路虎车完美地适应了每一种不同的性格。
Swiss director Damian Krisl, who has shot in China several times before, was pleased with the open and clear communication between client, agency, and production during the shoot. It's never easy to shoot with a celebrity, or in Shanghai for that matter, but the whole team came together and certainly delivered for Land Rover on this fast paced, sexy spot.
瑞士导演Damian Krisl之前在中国有过几次拍摄经历,这一次他很满意拍摄过程中客户、广告公司和制作团队之间坦诚清晰的沟通。找明星拍广告可不简单,在上海尤为如此,但是这一次,整个团队携手合作,无疑为路虎打造了一部快节奏又不失性感的广告。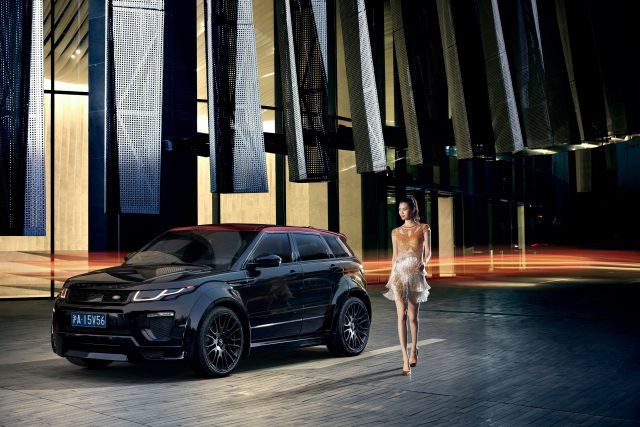 Credits 制片团队
Client 客户: Land Rover 路虎
Agency 广告: Spark44
Talent 演员: Ming Xi 奚梦瑶
Production 制作: Key Point
Director 导演: Damien Krisl
Post production 后期:Show
Color grading调色:东权