Period-piece drama-like commercial films that immerse viewers in the past are a well-established genre in Chinese ad industry. They often try to convey a deeper meaning and have an educational element like last year's award-winning mini-film "The last transaction of Western Tang Empire". Historical scenes can give film a high production value with eye-catching production design, like the recently released "2000 years old Vlog" spot. Coexisting in the same space, these are commercial films that touch the topic of China's cultural heritage differently. Not surprisingly, these ads are often part of bigger campaigns for certain charitable cause, a bank or other financial institutions. If you're a filmmaker harboring a dream to shoot a commercial film with a cultural element, preferably in some off-the-beaten-path destination, here's our roundup of a few relevant examples.
剧情出彩,带领观众一秒穿越的历史广告片,是中国广告行业喜爱且擅长的风格。这类广告片通常立意深刻,并能给观众带来思考,例如去年的获奖微电影《大唐漠北的最后一次转账》。同时,凭借引人注目的设计,历史场景还可以给电影带来很高的制作价值, 就好比最近的《2000岁的Vlog》短片。这些商业电影共存于同一个空间,以各自不同的方式在触及中国文化遗产这个话题。当然,这些广告通常是某些慈善事业、银行或其他金融机构大型活动的一部分。如果你是一位电影制作人,梦想着去一些人迹罕至的地区,拍摄一部带有文化元素的商业电影,下面的这些案例可能就是你喜欢的那种了。
China Minsheng Bank "The Line"
中国民生银行《一根线》
Client 客户:中国民生银行
Agency 代理商:CubeRights对立方
Production 制作方:CubeRights对立方
Director 导演:小甜腥
Opening with scenes of beautiful mountain landscapes, without a single word, the commercial film relies solely on visuals, music, and finishing subtitles to send a message. The message is heartbreakingly real: as more women leave their homes to work in the cities, the rich craft of embroidery is disappearing. CubeRights, the agency/production house behind the spot, used a thread that connects every woman to a giant embroidered flower to create a vivid and clear image of traditional art in danger. Zhuang, Miao, Qiang, and Li are all minorities who embroider and the textile art that appears in the ad are intangible cultural heritage.
影片以壮丽秀美的山河风景展开,整部影片不用一字一句,只用镜头下的光影,音乐和片尾的几句字幕,便向我们传达了想要表达的主题:迫于生计,很多绣娘离开家乡进城务工,而刺绣这种宝贵的传统艺术正在消失。CubeRights,是这部广告的代理及制片公司,他们通过"一根线"将这些远在他乡的女性连接到一朵巨大的刺绣花朵上,鲜明又生动地表达了传统手工艺面临的危机。而片中的壮,苗,羌和黎族的刺绣是这些少数民族的传统,也是世界的非物质文化遗产。
With this new campaign, Minsheng Bank is spreading awareness about the importance of preserving it. From a cynical viewpoint, the campaign does more to create a positive brand image, using the art of ethnic minorities, but gives little in return. With the "embroidery themed" credit cards that appear in the end of the video, Minsheng Bank transfers the responsibility for action to its customers. There's no statement that the bank is allocating resources to the cause, but its customers are encouraged to donate the points earned through credit card purchases. Still, the visually compelling commercial film undeniably does its part in raising awareness, and in China, a little can really go a long way.
民生银行进行这次宣传活动的目的,就是要引起人们对于这些文化遗产的关注,让大家意识到保护这些遗产的重要性。然而如果我们用"批判性的眼光"去看,这项运动似乎着重于利用少数民族的艺术去创造积极的品牌形象,对于少数民族群体的回报却很有限。影片的最后出现了"刺绣主题"的信用卡,民生银行将行动的责任转嫁给了自己的客户。我们没有看到银行本身贡献出了什么资源,虽然有在鼓励客户将信用卡消费获得的积分捐赠出去。尽管如此,不可否认的是这部赏心悦目的商业电影在提高公众意识方面发挥了作用,而在中国,一点小进步,也能大有作为。


UnionPay "Poetry POS Machine"
银联"诗歌POS机"
Client 客户:中国银联
Agency 代理商:Tianyukong 天与空
Production 制作方:STARTFilms
Director 导演:廖义源
"Poetry POS Machine" , the ongoing charity project is in its second year now. The concept hasn't changed: pay one yuan, and they will print a child's poem through one of the POS machines that have popped up in Shanghai, Xiamen, Shenzhen, Guangzhou, Beijing, and other cities. The issue that the campaign raises awareness has not changed either: there are 6.97 million children "left-behind" in China, who grow up with parents who live too far away that their hidden talents are not able to flourish. However, with both stories created by Tianyukong, the two commercial films for the campaign are different. Last year's "Pujie Winter" is a 15 minutes mini-film about a little shepherd Pu Jie, who has a secret identity as a poet and sheep as his only audience. Offering a cinematographic glimpse into the lifestyle of herders in Qinghai mountains, this commercial film is executed almost like a documentary where the story takes a dramatic twist.
银联的"诗歌POS机"公益活动已经进行了两年了,还是最初的创意:消费一元钱,就能在上海,厦门,深圳,广州,北京和其他参与城市的一部活动POS机上打印一首孩子的诗。活动的目的是希望人们多去关注一个特殊的群体: 中国697万名的留守儿童,这些孩子成长缺少父母的陪伴,而他们的才华也因此被埋没。然而虽然两部影片的故事都是天与空策划的,但这两部广告却不一样。去年的广告《普杰的冬天》是一部15分钟的微电影,讲述了一位牧羊少年普杰的故事,他一边牧羊,一边悄悄写诗,羊儿们就是他唯一的听众。这部影片让观众能一窥青海山区牧民们的生活,而它采用了近乎纪录片式的拍摄风格,给观众讲述了一个一波三折的故事。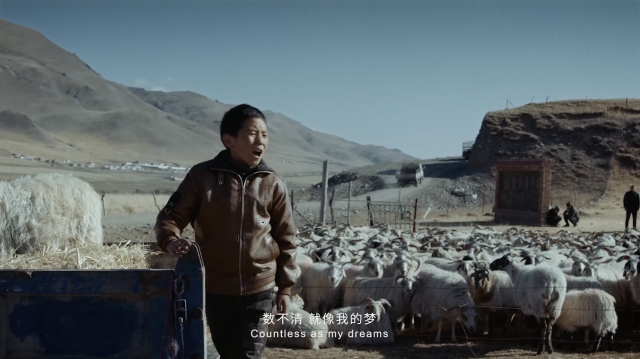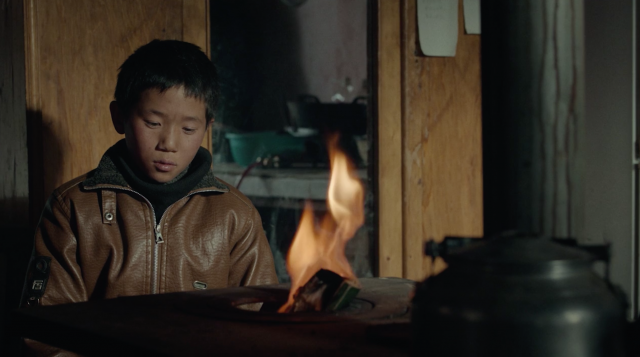 While this year, the brainchild of Tianyukong, brought to life by STARTFilms doesn't create a fictional story set entirely in present China. Instead, the 21-minutes spot is more of a fantasy that imagines a heart felt story of a little boy called Li Baibai who encounters the renowned Chinese poet Li Bai. As to how effective these creative commercial films are, UnionPay did not disclose how much money users donated through POS machines, the association is reportedly donating 3 million yuan to the China Soong Ching Ling Foundation to build local libraries and establish art classes for children.
而今年,天与空与STARTFilms合作的故事则带我们离开了当今的中国社会,通过这部时常21分钟的暖心短片,带我们走进了一个奇幻的世界,跟着一位名叫李白白的少年邂逅诗仙李白。至于这些创意广告的效果如何,银联并未透露用户通过POS机究竟捐赠了多少钱,但据报道,银联向中国宋庆龄基金会捐赠了300万元,用于当地图书馆和儿童艺术课的建设。
ICBC x Union Pay

"The Longest Story Ever"

工商银行与银联"讲一个很长很长的故事"
Client 客户:工商银行 中国银联 央视网
Producer 出品人:新世相
Director 导演:Adam刘亚当
The spot tackles two goals at once— promoting the beauty and heritage of Chinese characters, as well as special edition credit cards by ICBC. For this year's UN Chinese Language Day ICBC, Union Pay, and CCTV all joined forces, releasing a 13-minutes mini-film centered around a museum guide's personal story. It's the story of a little girl growing up with an odd father who studies Chinese characters evolution from earliest inscriptions. Through her father's passion, in the end, the little girl falls in love with characters and their meaning and "stories" as well. Created by Beijing-based company Xinshixiang, the spot finishes with some short interviews with people who study the subject in real life. The final words highlight the importance of Chinese characters as abstract symbols that unite together a community of Chinese people across the globe, maintaining the origin of Chinese culture.
该活动有两个目的,在推广汉字的美与传统文化的同时,还要为工商银行发行的特别版信用卡做宣传。在今年的联合国中文日,工商银行、银联和中央电视台联手推出了一部13分钟的微电影,讲述了一位博物馆讲解员的个人故事。影片回顾了一个小女孩的成长,女孩的父亲有点怪,是一位研究中文汉字从甲骨文到现代变迁的学者。而父亲的热情也感染了女孩,最终,小女孩爱上了汉字以及汉字背后的意义与"故事"。该片由北京的新世相公司创作,影片的最后还采访了现实生活中汉字研究者。而片尾的文字则强调了汉字作为抽象符号的重要性,它将世界各地的中国人团结在一起,是中国文化的起源。


With a different degree of success, commercial films in China continue to play with cultural codes and heritage elements. But being told through mainstream platforms, these films can have a bigger impact combining cultural and consumerism in a more positive way.
文化符号和遗产元素帮助中国的商业电影在不同程度上取得了成功,中国广告还在继续运用着这些元素讲故事。而通过主流平台的放送,这些电影可以以更积极的方式,将文化传承与消费主义相结合,从而产生深远的影响。