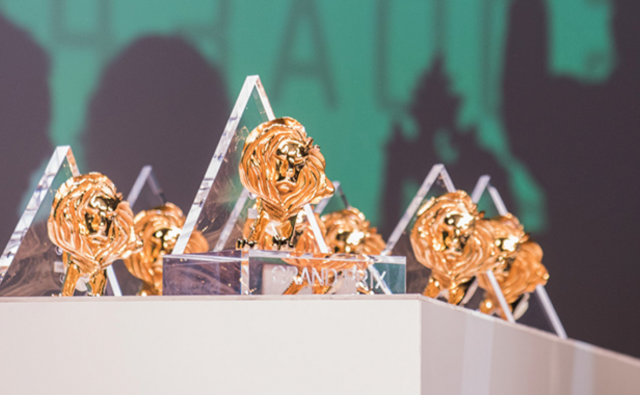 China's showing at Cannes this year was similar to past years and other award shows, decidedly small especially considering the size of the market: only 1 Grand Prix, 4 Gold, 3 Silver and 7 Bronze. But what seems to set this years award festival apart for China is that many of the campaigns which won or were shortlisted  were human-interest based.
中国今年在戛纳上与往年以及在其他颁奖礼上的表现较为相似,显然比较微弱,尤其是考虑到市场的规模:只有一个大奖,4金3银7铜。但今年让中国在颁奖礼上有所不同的在于,许多获奖或入围的活动都是以人文关怀为导向的。
Tencent created the online fundraiser '99 Charity Day' and users on WeChat gave 830million yuan to various charities last year.  In a campaign that took home the Silver Lion in PR this year, Tencent worked with Loong Beijing to promote a different kind of donation – organ donation. While organ transplantation is very common in China, donation is only just on the rise after China made it illegal to use prisoners organs for transplant recently. "A Team of One" gathers the multiple recipients of a single young basketball fan together to play a game in his memory.
腾讯发起了线上"99公益日"募捐活动,微信用户去年向各类慈善机构捐款8.3亿元。在今年的一个活动中,腾讯与北京Loong合作,推广了另一种捐赠方式——器官捐献,此活动获得了本年度的公关银狮奖。虽然器官移植在中国非常普遍,在中国最近将使用囚犯器官进行移植认定为非法之后,捐赠才刚刚开始出现上升趋势。A Team of One将一个年轻的篮球迷的多个受助者聚集在一起,让他们进行一场篮球比赛,来纪念这位捐献人。
Pr Lions Silver 公关狮 银奖
A Team of One 一个人的球队
Another health-based campaign was Glaxo-Smith Kline's "Breath of Life" which won a Grand Prix. The pharmaceutical giant worked with McCann Health Shanghai on a campaign which turns an ordinary smartphone into a tool to diagnose Chronic Pulmonary Disease early on, using the traditional Chinese blow-painting as inspiration.
另一个和健康相关的活动是Glaxo-Smith Kline的"生命的气息",获得了头奖。这家制药行业的巨头与上海麦肯健康(McCann Health Shanghai)合作开展了一项活动,将一款普通的智能手机变成一种诊断早期慢性肺病的工具,灵感来自中国传统的吹墨画。
Pharma Lions 制药狮
Breath of Life
Alibaba was shortlisted for a very beautiful campaign in the Innovation category by creating a campaign around their designs for a smart phone film which allows blind people to use smart phones. The product is still in development and Alibaba worked with mcgarry bowen shanghai china to create a beautiful film showing how helpful the development could be.
阿里巴巴围绕其设计的能让盲人使用智能手机的智能手机电影发起了一场活动,从而入围了创意类的一个非常不错的活动。该产品仍在开发中,阿里巴巴与中国上海的McGarry Bowen合作,制作一部出色的电影,展示该产品的开发可能会有多大的帮助。
Winning a Bronze for Sustainable Development was the campaign Back2Life for Samsung done with Cheil PengTai Beijing. As less than 1% of people in China know CPR this mobile game intends to allow players to learn simple CPR first aid in a fun way.
获得可持续发展铜奖的是与北京的杰尔鹏泰合作为三星发起的Back2Life(重生)活动。由于中国只有不到1%的人知道心肺复苏,这款手机游戏旨在让玩家以一种有趣的方式学习简单的心肺复苏急救技能。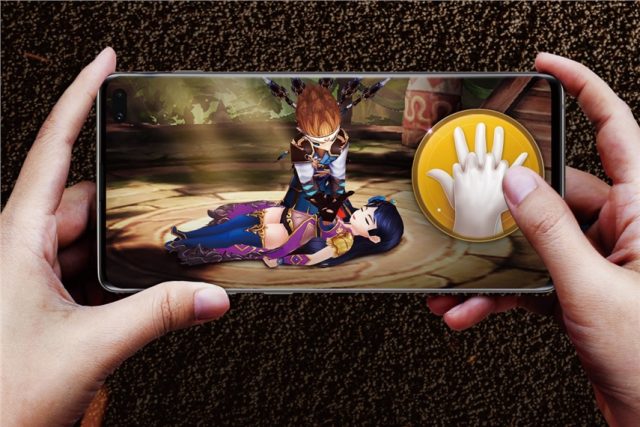 Health and Wellness Lions 健康狮铜奖
Sustainable Development Goals Lions 可持续发展目标狮 铜奖
Back2Life 重生
Also shortlisted was a campaign for AirBnb based on giving back in their attempt to bring life back to the "Hollow Villages" by creating holiday homes in different rural locations. For "The 1st Start-up Village" Airbnb China worked with Anomaly Shanghai.
同样入围的还有AirBnb的一项活动,该活动尝试在不同的农村地区建造度假屋,实现将生活带回"空荡的村庄"的构想。对于这项活动的第一个村子,中国Airbnb是与上海Anomaly 合作的。
Winning the Titanium award was NIke's film "Don't Call Me Precious." R/GA Shanghai worked with the brand to create a film and campaign to release on Children's Day (1 June) with the empowering rally cry "Don't Call Me Precious." With the one child policy reigning for years in China, many children are considered so special that Nike felt it was holding them back from their potential.
获得钛奖的是耐克的短片"别叫我宝贝",R/GA Shanghai与品牌合作,共同创作出一则影片,在儿童节上发布(6月1日),同时进行宣传活动,其口号为"别叫我宝贝"。由于中国实行了多年独生子政策,许多孩子都被特殊对待,耐克认为这样不利于孩子们发挥其潜能。
Titanium award  钛奖
Don't Call Me Precious 别叫我宝贝
Human interest and charity in general are not historically common in China, at least not in the same sense as in the West. While families and friends are very generous with each other, donations within the public sphere are not as common. And while China still hasn't win many awards again this year, it's interesting to see the human element being brought into the advertising sphere, and the great ways in which creative can be used to help people in need. The concepts were incredibly innovative in all of these different campaigns, and it's interesting to see these new kinds of work becoming important in China.
从历史角度来看,人文关怀主义与慈善总体来讲在中国并不是很普遍,至少与西方不同。虽然家人和朋友彼此之间非常慷慨,但公共领域内的捐赠并不常见。虽然今年中国依然没有获得很多奖项,但很有趣的是,可以看到广告领域中融入了人文元素,也可以看到创意可以用来帮助有需要的人的极佳方式。在所有这些不尽相同的活动中,这些概念都具有令人难以置信的创新性,看到这些新类型的作品在中国变得更有影响力,也是件十分有趣的事情。
Additional winners include : 
其他获奖者包括:
Adidas and TBWA won a Bronze in the Social and Influencer Lions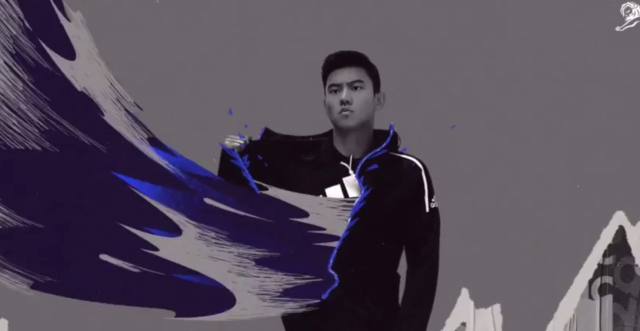 社交与影响者狮 (Social and Influencer Lions) 铜奖
作品名:Adidas Z.N.E.
品牌主:阿迪达斯中国
代理商:TBWA
Penguin and Cheil won a Bronze in Industry Craft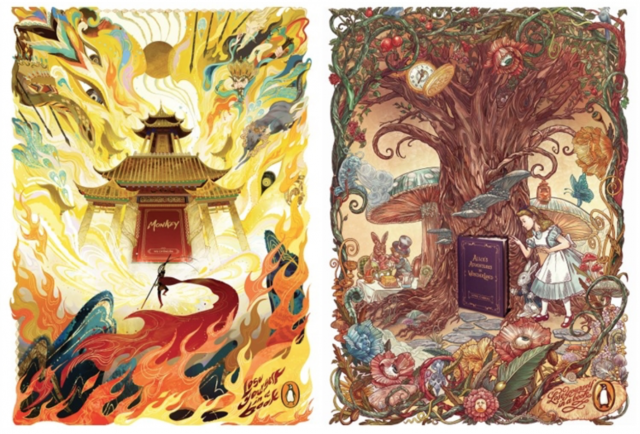 工业工艺类 (Industry Craft Lions ) 铜奖
作品名:Lost yourself in a book
品牌主:企鹅出版集团 (Penguin Book)
代理商:杰尔广告香港/北京
Chupa Chup and Cheil Worldwide Hong Kong won a bronze in Outdoor, Print and Publishing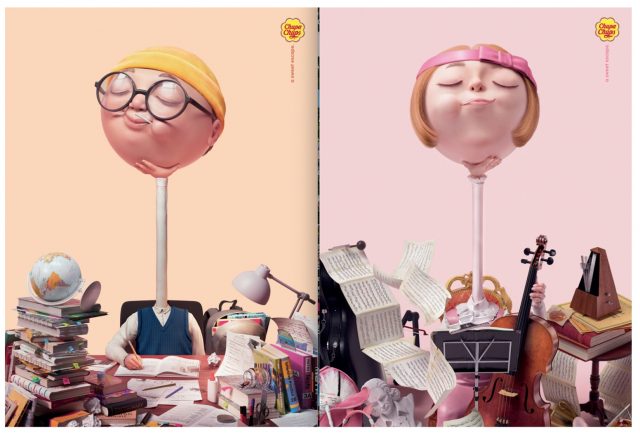 户外类 (Outdoor Lions) 铜奖 / 平面出版类 ( Print & Publishing Lions) 铜奖 / 工业工艺类 (Industry Craft Lions ) 铜奖
作品名:Homework, Music, Tidy-up
品牌主:珍宝珠 (Chupa Chups)
代理商:杰尔广告香港 (Cheil Worldwide Hong Kong)
KFC and Isobar China Group Shanghai won a gold in Creative ECommerce 
创意电商狮 (Creative eCommerce Lions) 金奖
作品名:KFC Christmas pocket store
品牌主:百胜餐饮
代理商:安索帕中国