This year at Cannes Lions, SHP+ caught up with China's ad makers and shakers about Chinese innovation, creativity, and their presence on the international stage. In this Cannes Lions Conversation, we talked with Laobo, CEO of Adquan, a media platform that promotes China's marketing communications industry. At the beachside Adquan Cabana, they hosted discussions with some of China's foremost creatives and provided a platform of exposure for the Chinese companies they brought to Cannes.
今年的戛纳国际创意节,SHP+采访了中国广告制作人和大咖,来了解中国的创新和创意,以及中国在国际舞台的表现。本次访谈,我们请到了广告门网站CEO劳博,该网站致力于推广中国的市场营销传达。在海滨小屋里,广告门邀请中国优秀创意人士共同参与讨论,为受邀来到戛纳的中国公司提供了一个展示平台。
---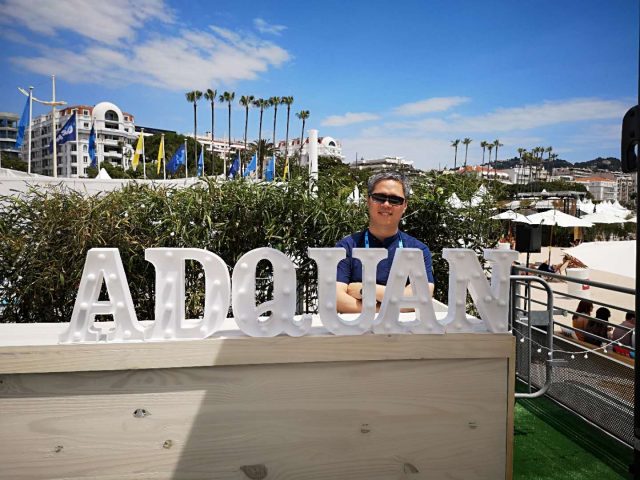 Laobo, AdQuan CEO 广告门CEO劳博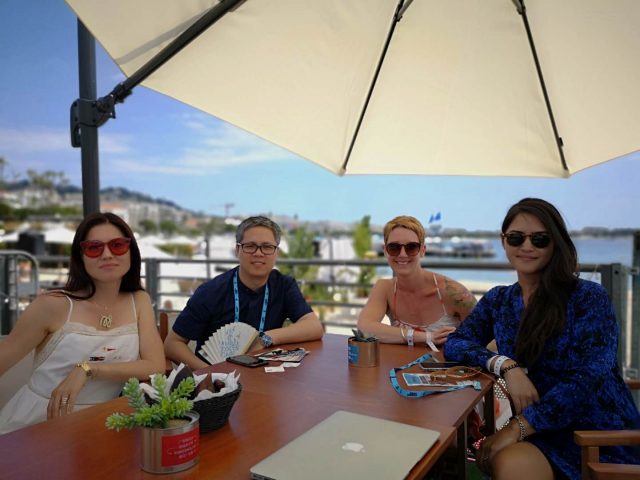 SHP+ team and Laobo at  the cabana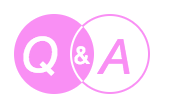 SHP+: What do you think of the Chinese presence in Cannes, and how does it compare with last year's? What is your goal here at Cannes?
您如何看待中国在戛纳的表现,对比去年如何?您今年在戛纳有什么目标?

Laobo: This is our 10th year participating in Cannes. We've been doing two things in the past decade. First, we come to observe the best cases and work from international companies/agencies. Secondly, we want to see work from Chinese brands on display here. We also bring China's best companies and creative minds to Cannes, which we'll continue to do through the next decade.
劳博:我们来戛纳已经有十年了,在过去的十年,我们一直在做两件事情。第一,我们来看看国际大公司最好的案例和作品。第二,我们想要看看在这里的中国公司的作品。我们也把中国最优秀的公司和创意人才带到戛纳,而且在下个十年还会继续去做这件事。
Our goal is very simple — we don't think Chinese brands are doing enough [to get recognition]. For instance, JD.com is the second largest e-commerce platform in China. Its GMV last year was almost CNY 3 trillion, but this is their first time at Cannes. There are quite a few companies like this in China. We hope they can come here to interact with the international community on this platform. We hope more Chinese companies can participate in global competitions.
我们的目标非常简单 – 我们觉得中国公司没有得到足够的认可。比如,京东是中国第二大电商平台,去年的销售额就达到了3万亿人民币,但他们今年才第一次来戛纳。中国还有很多类似的公司。我们希望,他们能来戛纳,跟国际公司沟通,希望更多中国公司能参与到全球竞争中。
There is a strong force moving in China – not the 4A agencies, but local creative agencies. These agencies have larger revenues in the Chinese market than the 4As. We want to bring them to Cannes and be part of the global competition, like W Shanghai, led by Li Sanshui, who we were able to recommend to host a session this week. We hope more people like him, with great creativity and strong work can join Cannes – creatives who are fully aware of the Chinese context, whose work reflects the real modern Chinese culture. There are about 20-30 companies like W in China. They're not large agencies, but the total number of campaigns more than doubles that of the 4As.
中国有一股强大的力量,这不是4A广告公司,而是本土创意公司。他们在中国市场的收入要比4A公司多。我们想把他们带到戛纳,参与全球竞争,比如上海的W创意机构,其创始人是李三水,我们推荐三水主持本周的一个活动。我们希望能有更多像他一样的人,有很好的创意,也有很好的作品,都能来戛纳,这些人对中国环境非常了解,作品也反应了中国真实的现代文化。中国有大概二三十家像W这样的公司。公司不大,但是广告作品数量是所有4A公司加起来的两倍多。
This is a new change and represents a lot of opportunities for the Chinese agencies. We hope with Adquan we can give them more of a global presence to compete so they can demonstrate the strength of the Chinese creativity and brands.
这样的转变意味着中国广告公司有很多机会,我们希望广告门能帮助推广他们在全球的影响力,来展现出中国品牌的创意。

SHP+: How does Adquan help the brands and agencies it partners with?
广告门具体是如何帮助各个品牌及其相关广告公司的呢?

Laobo: It's easy to help big companies [like JD.com and Huawei], as they're already well known. The organizing committee of Cannes is aware of these brand names. What we help do is prepare better case studies to showcase their strength on this platform.
帮助京东、华为这样的大公司比较容易,他们已经有知名度了。戛纳组委会都知道这些大公司。我们做的就是帮助他们在戛纳舞台上更好地展示他们的创意案例和实力。
Firstly, we establish communication and an exchange of expertise. The small agencies can learn from the large agencies and vice versa. We recommend people from these small agencies to be judges and give speeches. And last night, we joined a dinner with Tencent and a mix of creatives from small Chinese agencies to discuss potential collaboration.
首先,公司需要沟通,彼此交流。小的广告公司可以向大的广告公司学习,大公司也可以向小公司学习。我们把这些小广告公司的人推荐到戛纳来,当评委,做演讲。昨晚,我们跟腾讯的人一起共进晚餐,还有很多中国小广告机构的创意人士参加,一起讨论潜在合作。
The more challenging part is to how connect small agencies with large companies. We want to show that in the future, these small agencies will grow fast. For instance, the revenue of a small company based in Shanghai we brought to Cannes previously jumped from CNY 1 million to 100 million in just five years.  From here, it will take them less than five years to grow from 100 million to 1 billion.
比较有挑战的地方是如何让小的广告机构和大公司建立联系。我们想要让别人看到,这些小广告公司以后发展会很快。比如说,上海的一家小公司今年也来到戛纳了,他们的营业额在不到五年的时间里就从100万涨到1亿人民币,以后,从1亿涨到10亿都用不了五年。
We aim to help small companies grow into medium companies, help medium ones grow into big ones, and help big companies grow into strong companies. We don't do this for the money, but for the growth of all of Chinese companies, so that the strongest can compete with global players such as Coca Cola and Apple. We always have this mission in mind.
我们想要帮助小公司成长为中等规模的公司,帮助中等规模变成大公司,帮助大公司变成强大的公司。我们这样做不是为了赚钱,而是为了帮助中国公司的成长,这样最强大的中国公司就可以跟可口可乐、苹果这些国际大公司竞争了。这就是我们一直有的使命。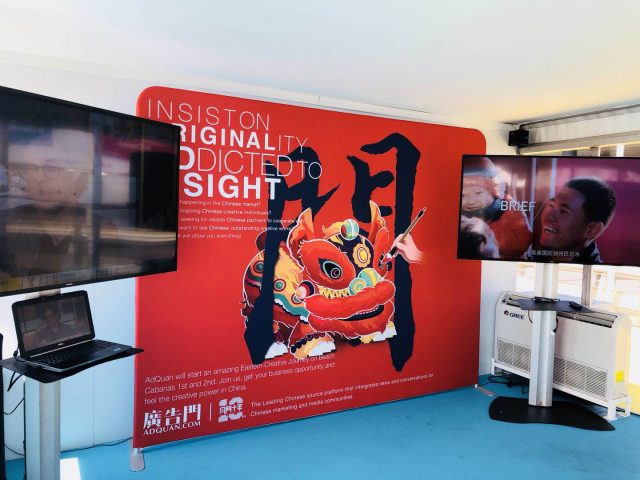 Adquan | 广告门