The new commercial film for Libresse "400 refreshing chapters" challenges the stigma surrounding menstruation. Here's why it's ever more relevant in China.
Libresse视频广告《400次焕新篇章》挑战经期窘境,在中国,这件事更重要。
---
The slogan in the recent THINX ad hit "MENstruation" says: "If we all had them, maybe we'd be more comfortable with them". Unlike BBDO New York's film, the new Libresse commercial film for China (this one from BBDO Shanghai) does not envision an imaginary world where both men and women have periods, but it does something almost as bold; it tells women they should not feel ashamed of their periods.
最近的大热广告"MENstruation"中有一句口号:如果男生、女生都有经期,我们就不会再觉得月经那么尴尬。与BBDO纽约公司的这个片子不同,BBDO上海为卫生用品品牌Libresse (轻曲线) 创建了一个中国市场上的广告,虽然没有像MENstruation那样构想了一个不论男性、女性都会来月经的世界,但同样做到了大胆,通过这支广告告诉广大女性,她们可以不用对经期这件事感到羞耻。
In China, the secretive aura surrounding periods reaches is even more intense. Girls are taught to hide all signs of their periods and never talk about them, especially not to men. Whole generations of women are raised feeling that menstruation is something to be ashamed of. This could be one of the reasons why tampons are having such a hard time taking off in China, with barely 2% of women using them.
在中国,人们对经期的私密感更甚。女生们会被告知要隐藏所有经期的表征,尤其是对男生不要谈论这件事。一代一代的女性都在传递一种想法,即月经是让人难以启齿的。这可能是卫生棉条产品很难在中国普及开来的一个原因,现在使用这种产品的中国女性只占2%。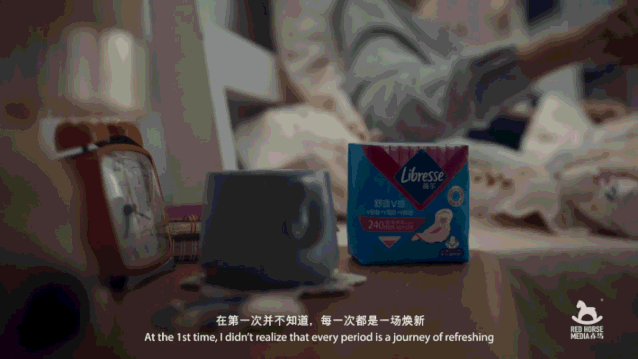 When no one is talking about menstruation, it's hard to upend common misconceptions, let alone talk of equality. That's right, one incautious step, and period talk turns into an equality talk. Starting with adequate sex education to attempt to disprove the views that menstruation is something that makes women weak or marginal, to appropriate labour laws— erasing the stigma around menstrual hygiene ultimately becomes a stepping stone to many other issues.
没人讨论月经,就难以颠覆那些通常的谬误,关于性别平等的谈论就更难以展开。没错,一个不经意,对月经的讨论就可能演变为性别平等讨论。从适当的性教育开始,尽力矫正人们认为月经让女性变弱以及边缘化的观念,再到促成《劳动法》的适当修正,消除人们对于经期卫生的害羞感,最终这会成为人们进一步探讨其它更多问题的敲门砖。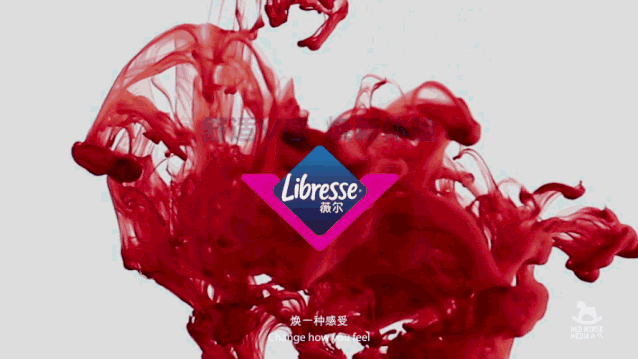 That's why getting the issue in the public eye is so important. A single commercial film cannot magically transform society, but this one sure makes its contribution. The Libresse ad flips the image of menstruation to make it a "refresh" and a valuable experience; given that menstrual bleeding is a limited occurrence and an average woman has only 400 periods in her lifetime.
所以,让公众都关注经期问题非常重要。仅凭一支广告无法让社会发生大型转变,但它也做出了贡献。Libresse的这支广告让月经形象"焕新",让它变成有意义的体验。经血是有限的,其实平均每位女性一生中只有400次月经。
The short video features a vibrant cast of different characters—a teenage girl, office workers, a dancer in a wheelchair, a skateboarder, and a woman on the verge of menopause, who all send the positive message that menstruation is nothing to be shy of.
这支广告短片生动地展现了几个女性角色——青春少女、办公室白领、轮椅舞者、滑板女生、即将绝经的女性,她们都传递着"月经没什么好值得害羞的"这一积极信息。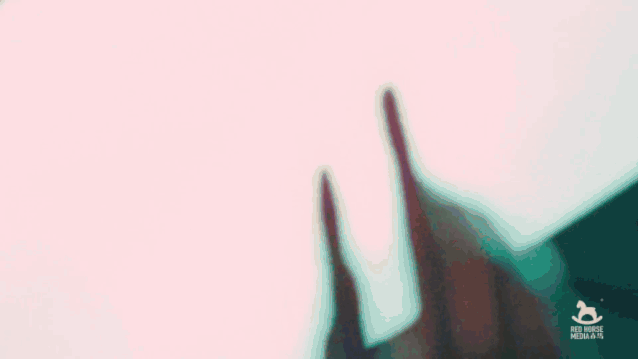 Zoe Zhang, the director behind this commercial, made some demanding creative choices; for one, almost the whole shoot was done on film to achieve a feel of past and present aesthetics seamlessly merging together. Even though film-shot commercials are not rare in the industry, the painstaking process deserves respect and some even consider film a "benchmark for beauty that can't be faked". In other words, it's special, and in this Libresse commercial film, you get that feel. Choosing Taiwan as a location provided a great cast of female characters, but also quite adverse weather conditions. Despite the wind, the rain and miserably cold January, the shoot was finished in three days.
该片导演在张哲做了一些严苛的创意选择,其中一点,基本上整部片子都用胶片拍摄,以达到现实与过去无缝交织的审美。虽然用胶片拍摄在这个行业里并不罕见,但其中需要投入的细致仍值得受到尊重,有人还将胶片拍摄的片子视作"无法欺骗的美的标准"。也就是说,胶片拍出来的东西是特别的,在Libresse这部片子中就可以感受到。该片拍摄选景在台湾,这里除了带给拍摄团队非常好的女演员们,也带给他们多变的天气。尽管在寒冷的一月,风雨交加,拍摄还是在三天内就大功告成了。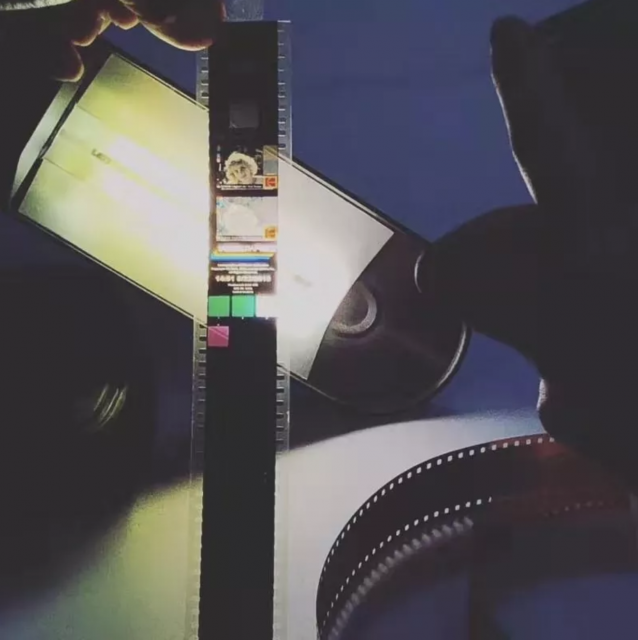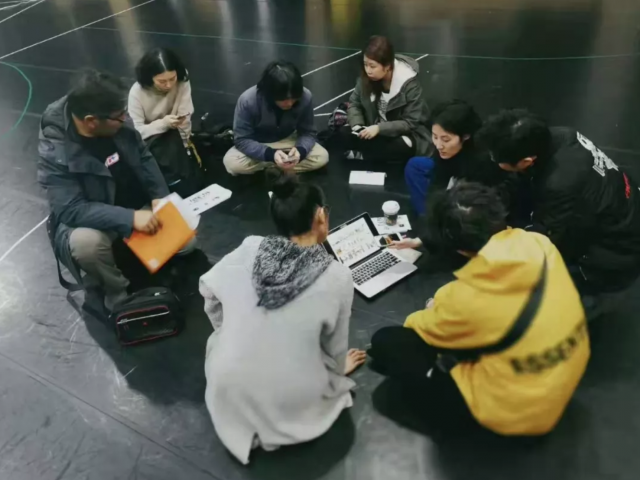 Ten rounds of edit later, we see the aesthetically pleasing result: overall, the video maintains the right rhythm, shifting between different scenes and tasteful slow shots of red liquid. The power of storytelling and courage comes together to bring up uncomfortable topics. It's a win in two ways, both against the taboo around periods and the stereotypically boring female hygiene product ads.
经过十多个版本的后期剪辑的打磨,才让我们看到这个令人愉悦的成片:总体上,该片保持了一个良好的节奏和场景转换,慢镜头的红色液体形象也非常优美。故事讲述的力量以及大胆的做法让这样一个不适的话题被适当推出。这部片子达到了双重目的,既挑战了经期禁忌习俗,又挑战了日常那些刻板无趣的女性用品广告。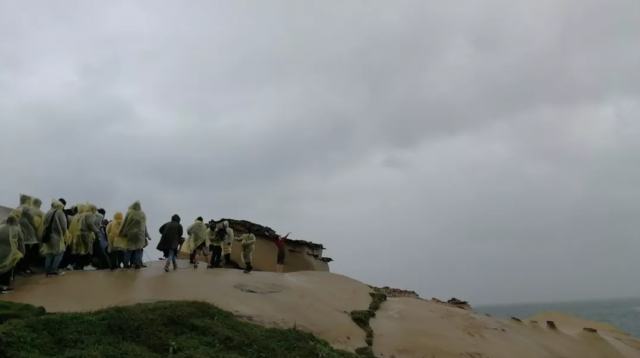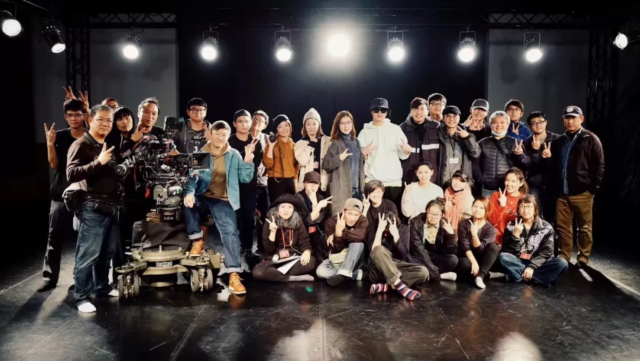 ---
CREDITS 制片团队
Client 客户: Libresse
Creative agency 代理商: BBDO
Production house 制作公司: Red Horse Media 赤马
Executive producers 监制 : Iris Yang、Juliana Liu
Executive supervisor 执行监制: Allen Zhou
Production manager 制片经理 : Olan Huang
Producers 制片: Jenning Yim、Miller、Novan Liu
Director 导演 : 张哲 Zoe Zhang
First assistant director第一副导 : 于薇薇
Second assistant director 第二副导 : April
Director's assistants 导演助理: 贝莉 段琦琦
Camera 摄影: 柯昱名
Movi Operator | 三郎
Light 灯光: 大嘴
Art 美术: 鸡肉饭
Styling 造型 : 蜻庭
Casting : 李嘉峰 魏佳霖
Offline : 国平、小钟、Afra Pan
TC :杰哥
Online : Craft Creations、彭纯峰
Audio mixing 混音 : Smile Studio
Editor 剪辑 : Mlia
Music 作曲: 雷光夏、Chris