Blue Focus and Red Horse media tasked Republic Studios with the enormous job of animating the construction of the Forbidden City using only Oreos in just one month. Using the title sequence of Game of Thrones as a guide, Oreo China wanted to create a film in which the Oreos themselves were the stars of the show, mimicking the cogs and mechanics of the Game of Thrones intro. According to Republic, the entire team finished off a bottle and a half of baijiu each before saying yes to the huge project knowing that it had potential to be a very cool spot, if an incredible amount of work.
蓝色光标(Blue Focus)和赤马传媒(Red Horse media)给RepublicStudios下达了一项艰巨的任务,在短短一个月的时间里,仅由Oreos为紫禁城的建设制作一则动画。Oreo 中国(Oreo China)想要创作一部电影,在影片中,模仿《权力的游戏》(Game of Thrones)开场时的齿轮和机械装置的场景,自己成为演出的主角。据Republic表示,整个团队每人喝了一瓶半白酒,然后才同意了这个庞大的项目,因为他们知道,工作量异常惊人的话,项目就有可能成为一个非常震撼的作品。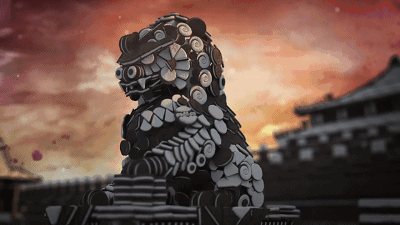 Republic enlisted Aparato, the newest addition to their roster of creators and artists, to work on the impossible timeline. Since Oreo wanted to make sure that the final animation looked and felt Chinese, Republic's own animation director Shawn Wei worked with Aparato's Juan Andrés Fontán to create a dynamic directing duo.
Republic与Aparato合作,使其成为他们创作者和艺术家名册上的新成员,和他们一起从事于这项时间紧张到几乎不可能完成的工作。由于Oreo想要确保最后的动画视觉上和感觉上都具有中国风,Republic的动画导演Shawn Wei与Aparato的Juan Andrés Fontán二人一起成立了机动的导演二人组。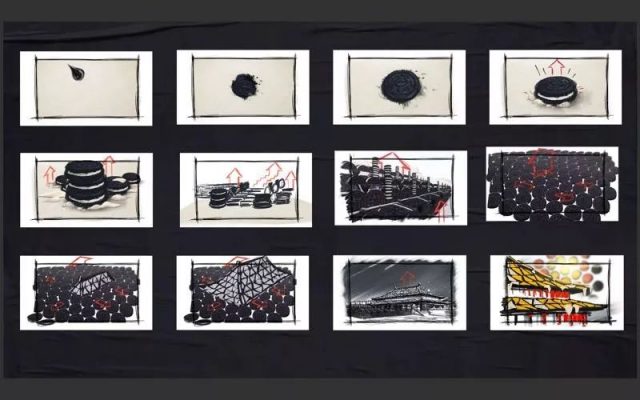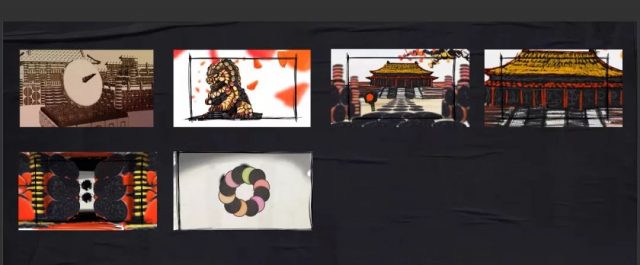 Shawn made sure that every piece of concept art, 3D model, and animatic was true and authentic to China's important artistic history. In order to deliver on time, Juan and his team of artists worked simultaneously on building the CG assets and designing the style frames and concept art.
Shawn确保每一张概念创作图、3D模型和样片都真实地反映了中国重大的艺术史。为了按时交付,Juan和他的艺术家团队同时忙于构建CG资产,设计风格框架和概念创作。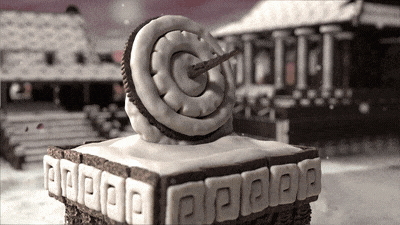 The creative direction was to show not only the passage of time in one day, but also all four seasons in the year. And with less than 30 seconds to tell the whole story, Republic had to be very strategic which each shot.
创作的方向并非是展示一天中时间的流逝,而且是一年里的四季。为了在不到30秒的时间里讲述整个故事,Republic的每一个镜头都必须非常有战略性。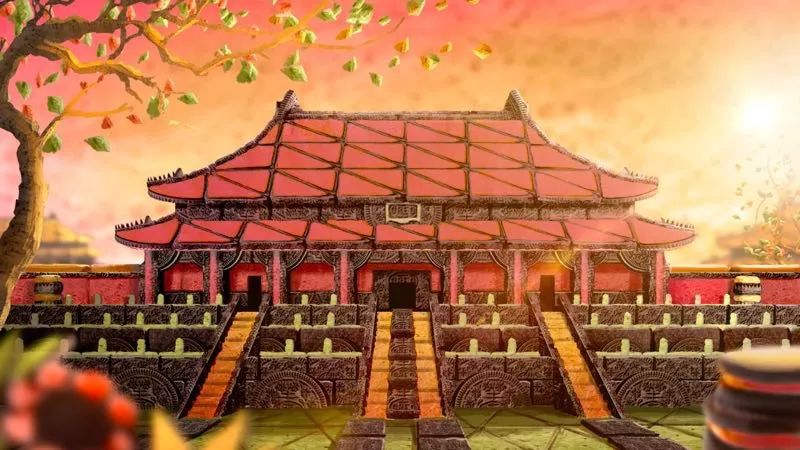 Parts of the animation were done in Shanghai and other parts by the team at Aparato, allowing the studio to manage the tight timeline and make the most of it.
动画的一部分是在上海完成的,其他部分由Aparato的团队完成,这样让工作室能够如期完工,并充分利用所有时间。
According to Republic, "By the end, animators on both teams were running on fumes, but really happy with how everything had come together."
Republic表示,"到最后,两支团队的动画师都已经忙到抓狂了,但他们都对所有产生的作品都很满意。"
---
CREDITS 制片团队
Client 客户 : Oreo
Agency 代理商 : Blue Focus 蓝色光标
Production Company 制片公司 : Red Horse Media 赤马传媒
Director 导演 : Shawn Wei, Juan Andrés Fontán
Animation 动画 : Republic, Aparato
Executive Producer 监制 : Eric Hu, Juan José López
Illustrator and Art Director 插画和美术指导 : Santiago Vecino
3D artists 3D艺术家: Camilo Vielovich , Javier Torterolo, Marcelo Torterolo, Edgardo Fernandez, Qian Ji, Shawn Wei Camilo Vielovich , Javier Torterolo, Marcelo Torterolo, Edgardo Fernandez, Qian Ji, Shawn Wei
Compositing & VFX 影像合成&视觉编辑 : Juan Andrés Fontán, Cesar Viola, Santiago Beltran
Editor 编辑 : Mathías Chuminio
Producer 制片人 : Florence Pei