BANGKOK: Forget everything you know. The momentum of change is hastening our own evolution, says Eric Cruz, Executive Creative Director at AKQA in Shanghai, who will present a session at ADFEST 2016 called: 'Creativity in the Age of the Superhuman'.
Cruz is a multi-award-winning creative leader, designer and educator who brings with him over 18 years of industry experience. He is a 'hybrid creative' who fuses design, film, moving media, music, art and technology to bring a unique perspective to advertising in the connected age.
His session will kick off four days of inspiring sessions at ADFEST 2016, which runs from 16th to 19th March at the Royal Cliff Hotels Group in Pattaya, Thailand.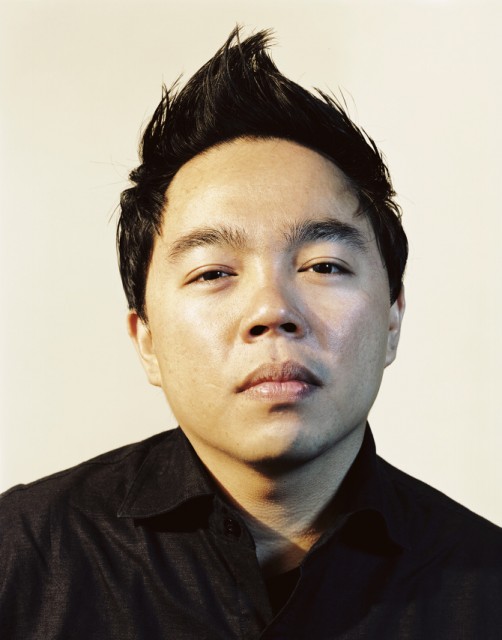 "At this critical point in the digital revolution, we are awakening to the age of Artificial Intelligence – the next phase of human progress," says Cruz.
"This new world will demand new forms of creativity. In the age of the SuperHuman – where automation and obsolescence give way to new freedoms and leisure becomes the new economy – how will creativity evolve? What will the creative of the future look like?"
Cruz is leading AKQA's growing Greater China team helping clients such as Nike, Jordan, NBA, Diageo, Haig Club, Johnny Walker and Honeywell create the future through innovative brand storytelling.
He has held various leadership positions in agencies across Asia, Europe and the US, developing a creative model for the agency of the future. He was previously Executive Creative Director at Leo Burnett Malaysia, and co-founded W+K Tokyo Lab, Wieden+Kennedy Tokyo's creative think tank and experimental music label.
"Eric has worked at some of the world's most experimental creative hot shops and he sits at the forefront of creative innovation in our industry. Now based in one of the world's fastest-growing markets, I have no doubt his session will be one of the highlights at ADFEST this year," says Jimmy Lam, President of ADFEST.
Born in the Philippines, Cruz grew up in the US and Spain. His work has been recognised at the Tokyo ADC Awards, Cannes Lions, ADC NY, ONE Show, D&AD, Spikes, ADFEST, AdStars, The FWA and the Japan Media Arts Festival.
To mentor the next generation of talent and ignite creative dialogue, Cruz regularly delivers lectures and has taught Design, Advertising and Moving Media at the Center for Creative Studies in Detroit, Temple University in Tokyo, and The One Academy in Kuala Lumpur.
'Creativity in the Age of the Superhuman' kicks off ADFEST 2016 on Wednesday, 16th March, 10:45am.
To purchase Delegate Passes to ADFEST 2016, visit www.ADFEST.com
Head of PR
Ms Sara Fielding        
Email: Sara@ADFEST.com
Editor
Ms Barbara Messer
Email: Barbara@ADFEST.com