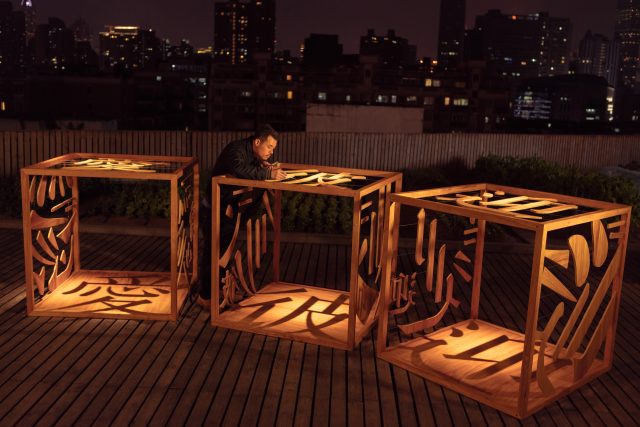 Airbnb正努力塑造中国海外游客对该品牌的认知。为了更好地深入中国观众内心,Airbnb于3月22日公布了线上宣传片,借此宣布了中文名- 爱彼迎。该片在Airbnb中国社交媒体平台上推广宣传,片中Airbnb CEO Brian Chesky在3月22日的发布会上,公布了公司的中文名。
Airbnb is trying to boost its brand awareness among young Chinese traveling abroad.  To better connect with this target audience, Airbnb released an online commercial introducing its new Chinese name (爱彼迎).  The commercial was promoted on Airbnb's social media platforms in China.  The clip was also featured when Airbnb CEO Brian Chesky formally announce the company's Chinese name at a launch event March 22nd.
中国网民一向毒舌,这次也纷纷围观起Airbnb的中文名并大吐口水。微博用户吐槽说,"爱彼迎"读起来很拗口。Airbnb对此的官方解释是"让爱彼此相迎",但是很多人都说听起来更像是"肮脏的爱情旅馆 "filthy love hotel"(来自于 Campaign Asia)。
There was critical chatter among the notoriously brutal Chinese netizens surrounding the choice of Airbnb's Chinese name.  Users on Weibo, dubbed the Chinese version of Twitter, complained the name was awkward to pronounce in Chinese.  And while Airbnb translates the name as 'welcoming each other with love' many joked the Chinese name reads more like the name for a "filthy love hotel" (Campaign Asia).
但是参与起名的人都觉得有人对此评头论足总是好的。无疑,宣传片制作精良,博人眼球,短短的两分钟给观众带来了一场视觉与听觉的盛宴。
For those involved in the production process, however, the cliché 'all press is good press' holds true.  The commercial is undeniably eye-catching and well done.  For just under two minutes the viewer is taken on an indulgent ride of sight and sound.
       Airbnb's web commercial produced with Studio Stare
为了打造纯粹的情感纽带,Airbnb特意请来了三个艺术家,时尚设计师王天墨,字形艺术家应永会,还有张天恩和马继秋组成的装置设计团队。每一位艺术家都要用自己的艺术形式塑造出自己对爱彼迎的诠释,找到与自己心灵最大的契合点。片子在上海和中国北方取景,历时四天拍摄完成,拼凑出每一位艺术家的创意过程。片子最后展示了每位艺术家的成品:一件针织衫,一场灯光秀,几个木头盒子,各自用自己独特的艺术形式把爱彼迎几个字包含在内。
To create this raw emotional connection, Airbnb brought in three artists, Momo Wang – a fashion designer, Ying Yonghui – a typographer, and Tian En and Ma Jiqiu – a design team.  Each artist was tasked with portraying Airbnb's Chinese name in the art form that most resonates with them.  The result of the four-day shoot in Shanghai and northern China, was a grouping of staccato clips of each artists' creative process.  The commercial ends with each artist's final products on display: a wool sweater, a light show, and wooden boxes respectively, all with the Airbnb Chinese name inscribed in a unique way.
Airbnb跟Studio Stare已经合作五年多了,最初工作室只是简单负责Airbnb的一些拍摄活动,制作短的网络视频,但是慢慢地双方合作越来越深入。而且一直都是开展直接合作的模式。Studio Stare创始人兼总监Petter Eldin认为,没有广告公司在中间介入,"对于Airbnb和制作公司来说都大有裨益。""整个流程更迅速,每一步没那么多繁琐的沟通"。
Airbnb has worked with Studio Stare for over five years now.  The partnership started out as simply filming events and producing small web videos but has since then continued to grow.  In all these cases the brand worked directly with the production company.  When there is no agency involved, founder and director at Studio Stare, Petter Eldin, believes, there is a "big advantage for the brand and production company".  "The whole process is accomplished much faster and you don't have layers of communications for each step".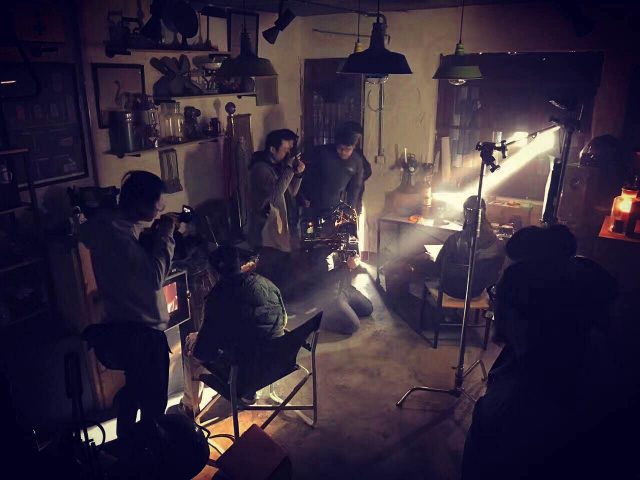 Eldin说,最新的一部广告片,Airbnb积极参与到前期制作和规划中来,发表自己的意见,但是在拍摄过程中,Airbnb却给Eldin和团队流出足够的空间,让他们发挥,制作出高水准,极具分享效应的宣传片。
In this most recent shoot, Eldin explains Airbnb was heavily involved and influential during pre-production and planning, but during the shoot the brand team gave Eldin and his team the space to do what they do best, produce high quality, and highly-shareable, film productions.
需要指出的是,Studio Stare负责的是Airbnb本地的社交媒体宣传活动。Airb近期找到了AKQA雅酷,负责广告片制作,打造品牌宣传。Airbnb和Studio Stare之间的合作,也让我们看到,适应力极强的小型制作公司在现如今纯粹数字化、移动端为主导的环境中,可以大放异彩。中国社交媒体网络格局日新月异,极其需要新鲜又灵敏的内容,所以不是所有的品牌宣传都能像传统宣传活动那样,有那么多时间去扎根。
To be clear Studio Stare only works on Airbnb's localized social media campaigns.  Airbnb has recently signed with AKQA for its larger TVC productions and campaigns.  The partnership between Airbnb and Studio Stare, however, is illustrative of the growing importance of highly adaptive, often smaller production companies that thrive in a purely digital, mobile-centric environment.  In China's ever changing social media landscape, hungry for fresh and responsive content, not every campaign has time to go through the traditional campaign process.
"这对我们这样的小型制作公司很有意思",Studio Stare合伙人Jeff Pi如是说,"消费者和客户对内容要求越来越高,口味变换也很快,我们却可以抓住趋势,迅速作出应对"。
"It is a very interesting time for smaller productions houses like us" Jeff Pi, a partner at Studio Stare, believes, "with clients and consumers both demanding better content and quicker turn-around time, we are able to respond before a trend moves or switches to something else".
Airbnb也是在最近五年才真正成为广泛认可的全球性品牌,Airbnb跟Studio Stare这样的小公司合作也不是什么新鲜事。但是,随着Airbnb的不断发展壮大,双方的合作也很重要,品牌不断探索全新的方式,吸引消费者,正因如此,小型灵活的公司反而可以帮助大品牌在这样的市场环境里游刃有余。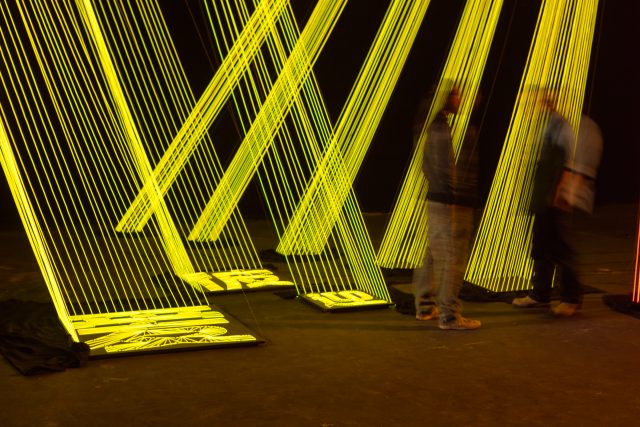 Airbnb's recognition as a global brand has only really come in the last five years.  In this light Airbnb's partnership with a smaller production company like Studio Stare is not so unique.  The fact that the relationship remains important as Airbnb continues to grow, however, is worth taking note.  As brands strive to connect with consumers in new ways, it is arguably the agile, smaller players that are keeping big brands light-footed.
宣传片《让爱彼此相迎》备受瞩目,这也验证了小而精制作公司跟大品牌直接合作的重要性。在快节奏的社交媒体发展背景下,这样的合作究竟是不是一种全新的趋势还有待观察,但是我们也看到在现如今以观众和数据为核心的大背景下,似乎每个人都可以大显身手。
This recent attention-grabbing commercial Airbnb released online exemplifies the importance of boutique production companies working directly with big brands on digital campaigns. Whether this is simply another trend in the hyper-fast paced scheme of social media is certainly one perspective, however, in a world that is continually more customer centric and data driven, there is likely room for all players.
后续还有每位艺术家讲述自己创意想法和设计过程的片段。
Below are the separate vignettes shot with the artists explaining their creative design process.
               字形艺术家应永会 | Typographer Ying Yonghui
                时尚设计师王天墨 | Fashion designer Momo Wang
               张天恩和马继秋组成的装置设计团队 | Design Team of Zhang Tian En and Ma Jiqiu
制作人员 | Credits
客户
|  Client: Airbnb
制作
|  Production Company: Studio Stare
制片
| Producer: Jimmy Fang
导演
| Director: Petter Eldin
摄影
|  DP: Elliot deBruyn
编辑
| Editor: Weikang Wu
调色
|  Color Grading: Vincent Taylor; MPC
音效
| Sound: Kerr Music 
作曲 | Composers: Greg Yu & Mark Hu & Akira Terao
混音师 | Sound mixing engineer: Benjamin l'Hotellier