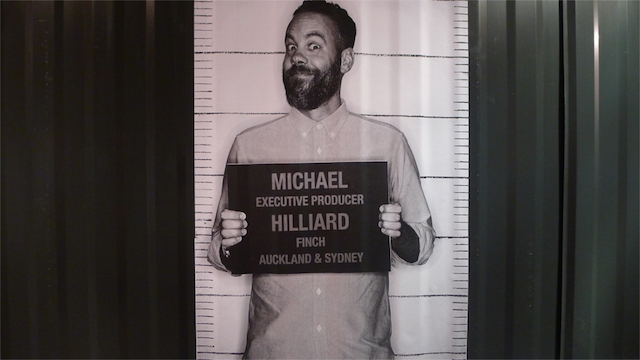 Yesterday at a press conference were announced the winners of the Interactive, Mobile, Print Craft, Design, Direct, Press, Outdoor, New Director and Film Craft Lotus awards. The jury presidents of each category were there to present the news.
Of especial interest to SHP+ were the announcements of the prizes for Film Craft and New Director. Only nine entries were received for the New Director Lotus and only one Bronze award was given to Seoul's Breakfast Film production with their young director Sean Yoo for the Samsung internet spot "Look at Me".
Samsung: Look at Me

Client: Samsung
Agency: Cheil Wordwide Seoul
Production: Breakfast Film
Country:Korea (south)
Director: Sean Yoo
DoP:Hanvit Kang, Chihyoung Lim, Jaesung Kim
There were a far healthier 329 entries in the Film Craft category, awarded to film, sound, music, post-production, animation and special effects companies from the Asia and the Pacific, including Australia, New Zealand, the Middle East and Russia. Thirty-seven prizes were awarded, including four Gold, 12 Silver and 21 Bronze Lotuses. Jury director Michael Hilliard, Executive Producer for FINCH, Auckland & Sydney, said "The entries received for New Director were simply outstanding. The jury found it hard to believe that some of these entrants were not seasoned professionals. I have every confidence that these winners will be scouted and snapped up after this event."
The Gold awards were won by: JWT Sydney for Breast Cancer "I Touch Myself Project"; TBWA Singapore for AirBNB "Welcome to AirBNB"; Exit Films Melbourne's "Every Day is Day One" for Samsung; and Hilliard's own FINCH Sydney's ad "Mistakes" for the New Zealand Transport Agency.
Speed PSA ad: Mistake

Client:New Zealand Transport Agency
Agency:Clemenger BBDO, Wellington
Production:Finch
Country:New Zealand
Director:Derin Seale
DoP:Stefan Duscio
Visual Effects:Fin Design and Effects
Airbnb: Welcome to Airbnb

Client: Airbnb
Agency: TBWA Singapore
Production: Cirkus
Country: Singapore
Director: Matthias Schueking, Christian Greet, Norman Yeend
Creative Director: Gary steelen James (Jexy) Holman
Art Director: Nuno Pestana Teixeira
Producer: Marko Klijn
DoP: Andrew McGeorge, Christian Greet
Samsung: Everyday is Day One

Client: Samsung
Agency: 72andSunny, Amsterdam
Production: Smuggler
Country: Netherlands
Director: Mark Molloy
Executive Creative Director:Carlo Cavallone
Creative Director: Paulo Martins
Copywriter: Lee Hempstock
Copywriter: Damian isaak
Producer: Eline Bakker
Executive Producer: Emma Laurence
Cancer Council NSW: I Touch Myself Campaign Case Study

Client: Cancer Council NSW
Agency: JWT Sydney
Production: Collider + Soap Creative
Country: Australia
Director: Daniel Askill, Lorin Askill, Joel Pront
Producer: Charity Downing, Olivia hantken
Senior Art Director: Alexandra antoniou
DoP:Russel Boyd
Other major prizes announced yesterday are listed HERE. 
Awards that will be announced tomorrow include: Film, Radio, Promo, Branded Content and Entertainment, Effective, Integrated, Innova, Lotus Roots and Special Awards. You can see the