W在他们的音乐之路上又迈出了一步,这一次他们为腾讯理财通推出了一部11分钟长的音乐短片。
W made more musical moves last week, releasing an 11-minute music video for Tencent Financial Management Platform.
这部名为《一首听了就有钱》的音乐片以"理房间"作为画面形式来进行比喻,展示了三组富人为穷人来打理房间,从而对他们生活产生改变的故事。这个创意出发点由W对于贫富两种不同人群的观察中得出,而通过这个结论,这部影片也正代表了W对于这个观察的进一步探索。
Titled "A Song That Will Make You Rich", the video depicts three affluent business people cleaning the houses of two paupers and a married couple. W ECD Li Sanshui says the story is a metaphorical representation of difference that can exist in pattern behavior of rich and poor and how proper management of your environment can play an important role as well as financial management.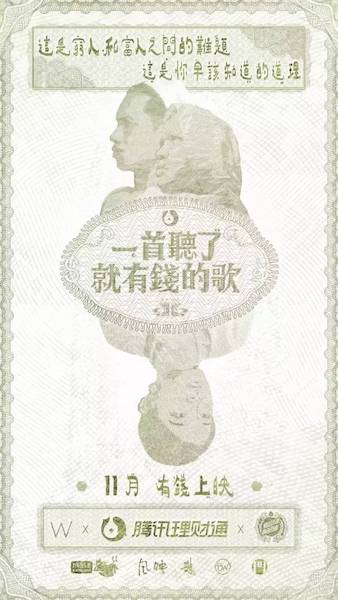 本片由中国著名广告导演徐峰执导。徐峰曾与W有过多次良好的合作,包括韩寒主演的一加手机与上一部音乐短片《唱歌马云听的歌》。片中音乐由大悲乐队谱曲填词而成——大悲乐队也在《唱歌马云的歌》中与W有过合作。
The film was directed by long-time W friend and collaborator Xu Feng, who worked with the agency on previous films for OnePlus and A Song to Jack Ma.  The song was written and composed by local band Da Bei.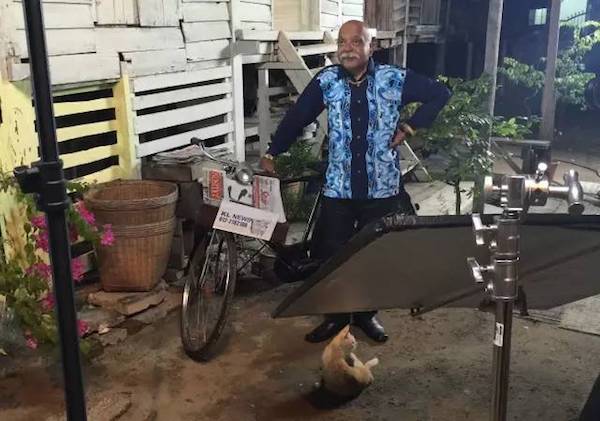 《一首听了就有钱的歌》的主要拍摄地点位于马来西亚。李三水说,在拍摄完New Balance110周年影片《每一步都算数》后,他就深深被马来西亚这个国家的多元文化和谐共存的景象迷住了,因此无论如何也要将音乐计划的第二季拿到这个东南亚国家来拍。
Three of the four days of shoot took place in Malaysia.  Li explains the team was enamoured with the country after shooting a scene for the New Balance 100 year anniversary spot.  "We were very attracted by Malaysia's cultural mix", he says, "the different ethnicities living together in harmony really impressed us."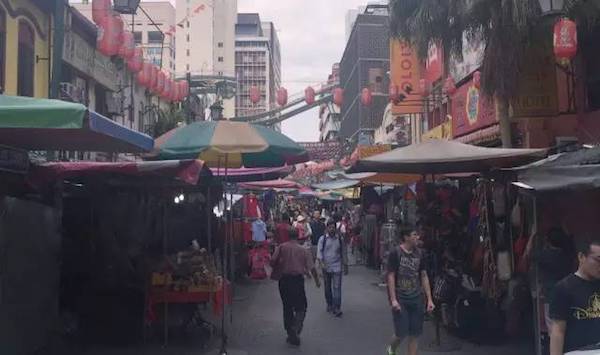 片头令人惊艳的2分钟长镜头摄于上海弄堂。为此,W的员工全体出动,在这段2分钟的镜头中客串了一把。这个片段让我们联想到另一位城市艺术家JT Singh最近所创作的一部上海短片。
The other two-minute opening scene was shot on the streets of Shanghai and features the entire staff from the agency.  That style is reminiscent of media artist JT Singh's recent Shanghai films.
JT Singh作品《永远的上海》| Shanghai Forever, by JT Singh
W首次踏足音乐圈已经是半年前的事了。4月份时,他们发布了一张名为《唱给未来广告的歌》的专辑,其中有5支原创歌曲以及6支广告作品歌曲。W未来的音乐之路仍然在探索之中,并且将不断放出新的作品。
W's first purely musical offering came in April 2016, when the agency released with an 11-track album entitled Songs of Future Advertising, a compilation of tracks composed in-house for commercial work in 2015, including five original and six arranged pieces.  Li says W's musical journey is ongoing with more work set for release next year.
制作名单:
广告公司:W
总策划: 三水
创意:张振杰, 麦紫萍, 丸子
广告公司制片人:红薯
制作公司:风映
总导演: 徐峰
总制片: 钱晔
音乐监制: 大悲乐队 · 魏云清
混音: BWStudio · 阿汪
Credits:
Agency:W
Executive Creative Director: Li Sanshui
Creative: Zhang Zhenjie, Mai Ziping, Wanzi
Agency Producer: Hongshu
Production Company: Fong Film
Director: Xu Feng
Executive Producer: Qian Ye
Music Producer: Da Bei· Wei Yunqing
Music Studio: BWStudio