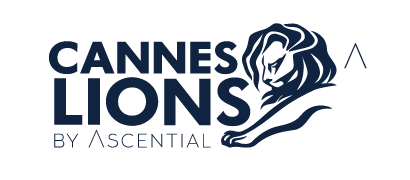 If you don't want to spend a whopping 4000 Euro on the Festival badge, what else you can do in Cannes? Well, you could easily have approached the Festival like Maggie Cheung of Red Horse Film – meet people, network, hit a few parties, and have some beautiful sunset drinks. Life is hard in Cannes 😉
戛纳广告节的门票出了名的不菲,如果你的目的不是为了在会场上取经,你就无需花费四千欧购买昂贵的通行证。这期间在会场的外围,你也可以同样可以有精彩纷呈现的活动。 像国内制作的赤马影视的国际制片Maggie,奔走于各种私会、聚会、美丽的落日酒会和各种大小趴、在戛纳的日子也是"不容易"的。
---
01
After staying up too late night before, you could have started the days off right with the Morning Glory Yoga session on Mandala Beach by GPN.
美好的早晨从蔚蓝的海边瑜伽课开始。 由协拍联盟GPN主办。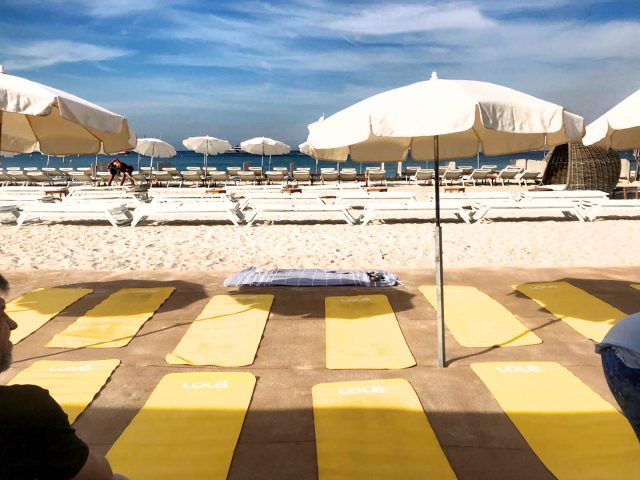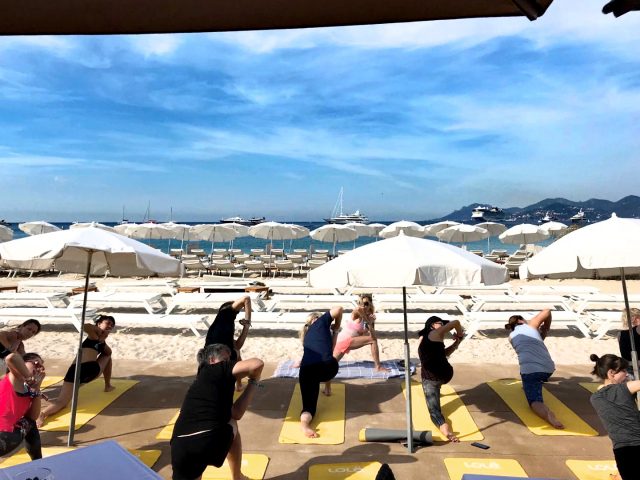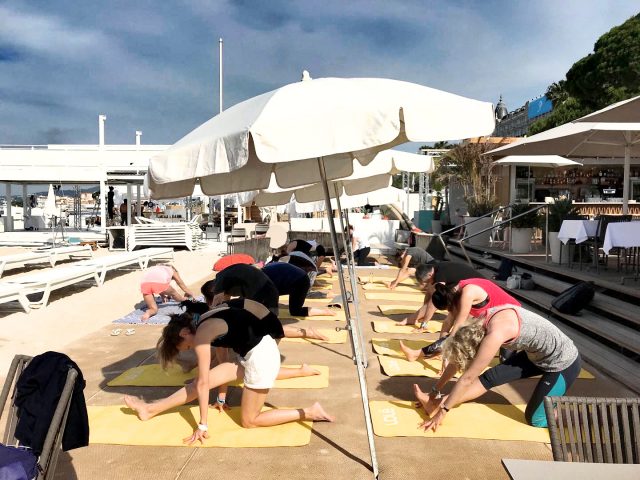 02
Do it the Cannes' way; you need a wristband to access most of the parties, spend the week trying to get as many as you can!
手环是去各种聚会和派对的通行证, 戛纳最有特色的装饰就是各式手环.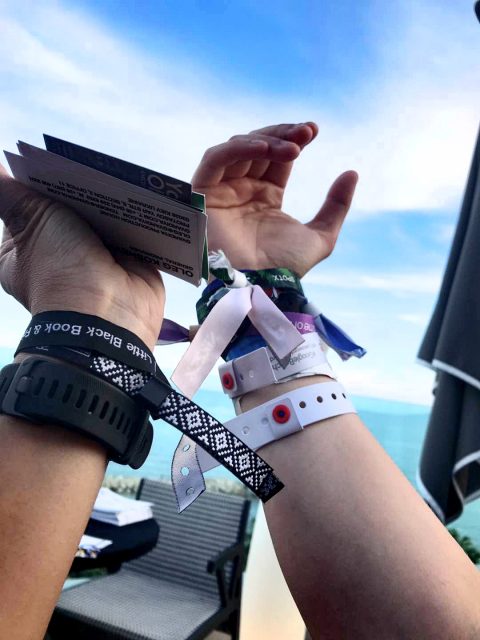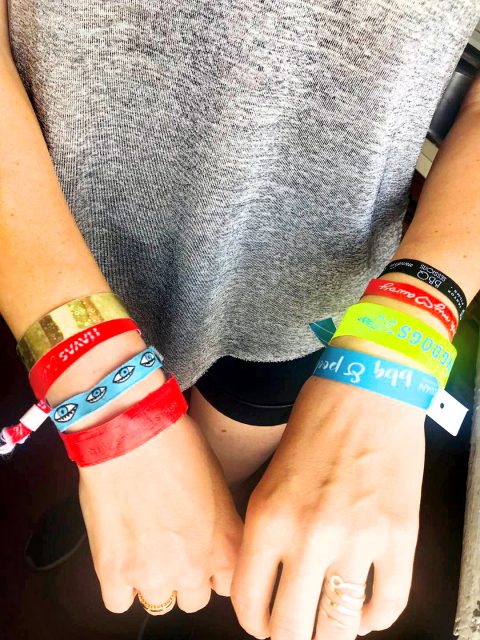 03
You won't have missed all of the base camps dotted along the beach.  In recent years the dominating brands are all social media brands.
各大品牌都在美丽的海滩上占地为营,近几年台子搭得最大的基本上是社交媒体品牌。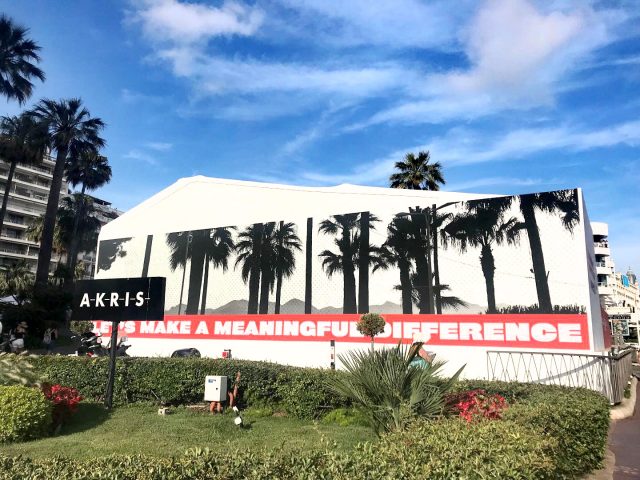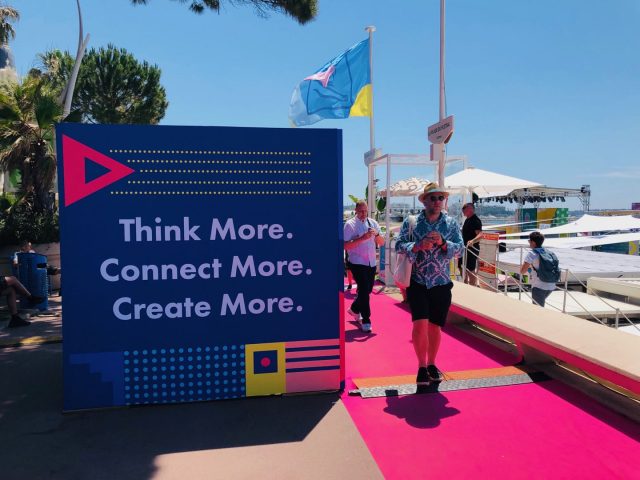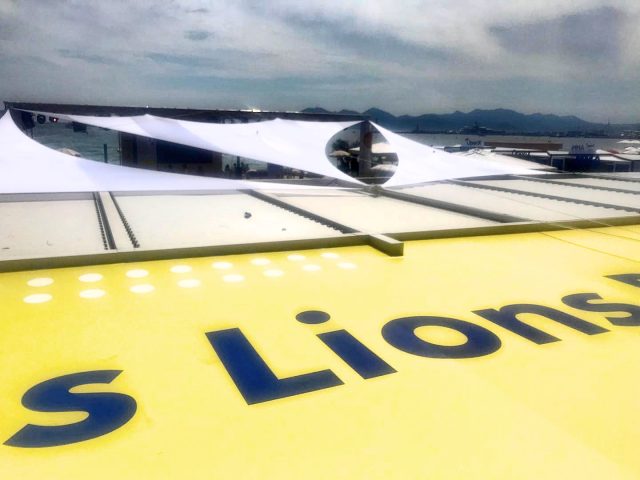 04
And of course, "China in Cannes", the salon organized by Chinese advertising media Aquan. This was its 5th year, and a bunch of big names jumped into the discussions, including Wang Yan Kan from Tencent, McCann China CCD Sheena Jen, DDB Shanghai CSD Laura Liang. Independent agency founders Adam Fan from F5 and Loong from Loong were there, as well as agency Mad Monkey's ECD Cheng Yu Fan, Creative Yolanda and Finance critics Bobo.
由广告门主办的"2019戛纳论道"不经不觉已经来到了第5个年头, 今年出席论道包括了许多重量级的广告人: 腾讯王彦铠、麦肯世界集团郑以萍、DDB上海首席策略官Laura、F5范耀威、Loong龙杰琦、Madmonkey程昱凡、创意创业人Yolanda、进击波财经沈帅波。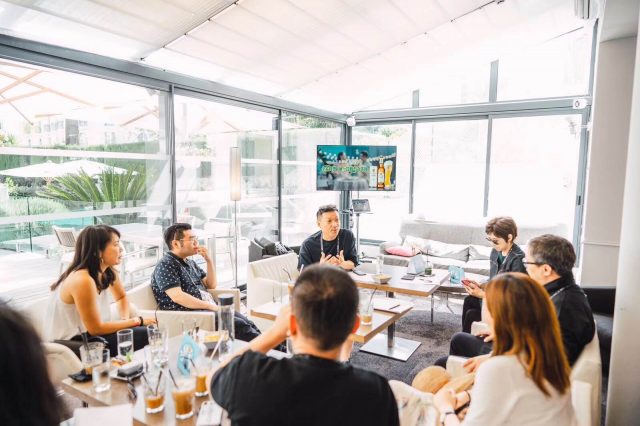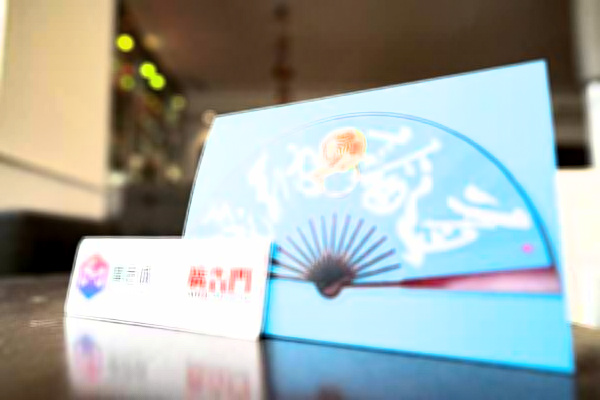 05
The best part about Cannes and networking is that you never know who you'll run into.
Director Matthias Lebeer, Julieta from Brazil production service company Vandalo and Ami from TFC Japan and me.
戛纳创意节和社交活动最棒的地方在于,你永远不知道会遇到谁。
导演Matthias, 巴西协拍公司Vndalo的创办人Julieta和日本最大的制作公司之一的TFC制片Ami还有我。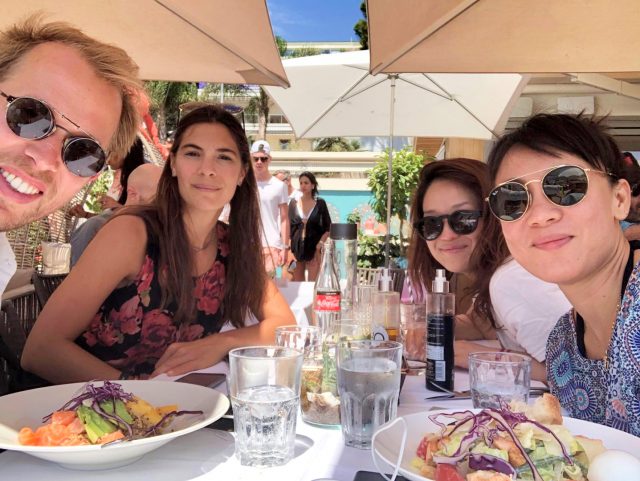 06
What you definitely could not have missed in Cannes are BBQs and pools!  Belgium production company Czar's BBQ and South American Production Tantor's BBQ are always great parties.
怎么少得了烧烤和泳池派对?比利时最大的制作公司Czar的烧烤趴和"有名的"tantor的烧烤泳池趴。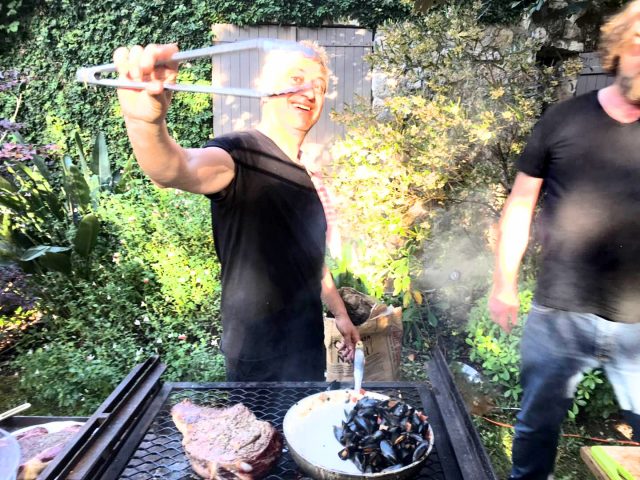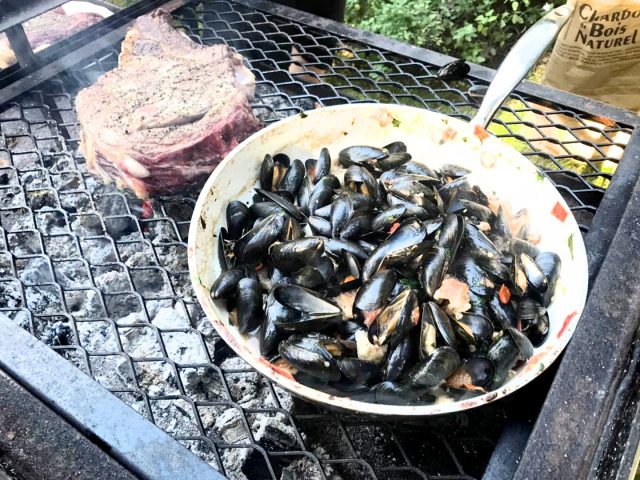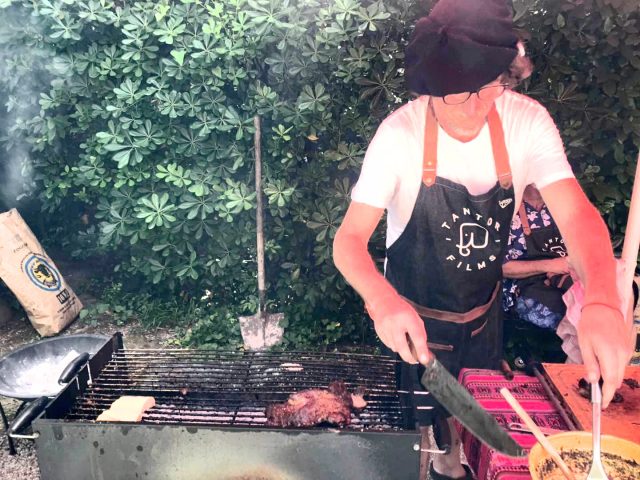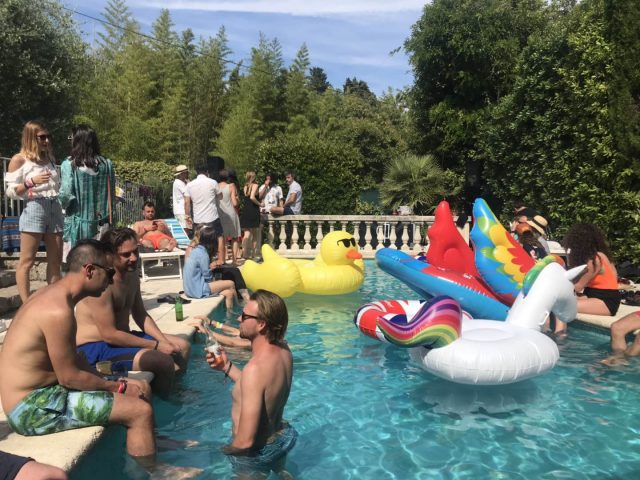 07
South African Party in the Long Beach Club, Moonlighting service production in Cape town.
压轴的南非派对,在开普敦的Moonlighting的制作协拍公司赞助。