Director's Cut 导演剪辑版
Final Frontier produced a powerful League of Legends game-themed commercial to promote OPPO's new Reno Ace 2 phone.
Final Frontier终极先锋为OPPO的新手机Reno Ace 2制作了一个以《英雄联盟》为主题的宣传广告。
Directed by Hans-Christoph Schultheiss, the spot was designed and animated by German CG powerhouse, Sehsucht.   The production features a huge mountaintop confrontation between the 2019 League of Legends World Championship-winning team FPX, and some particularly terrifying-looking challengers.
该片由Hans-Christoph Schultheiss执导,由德国CG工作室Sehsucht设计并制作。这个作品讲述的是2019年英雄联盟冠军球队FPX和一些凶神恶煞的挑战者之间展开一场宏大的山顶对决。
2D animatic
WIP animatic
The 30-second character-driven, game-themed animated piece was brought to life in under six weeks by a team of artists with a passion for egaming.  Director Schultheiss says balancing the production timing and the creative concept was a huge challenge. "Everything needed to be created from scratch, visually and technically," he said.
这部30秒的游戏主题动画作品在不到六周的时间内,由一群热爱电子游戏的艺术家们赋予了生命。总监Schultheiss说,制作时间和创意概念的平衡是一个巨大的挑战。"一切都需要从头开始,这包括视觉上和技术上。"他说。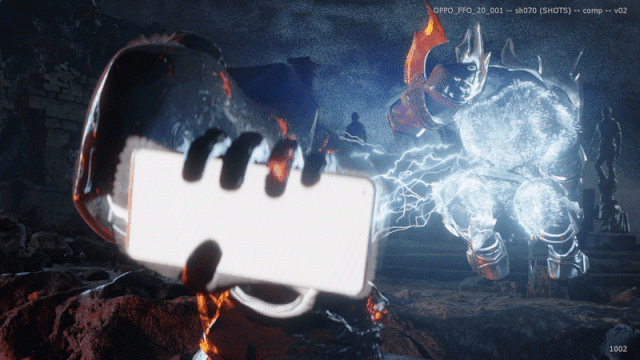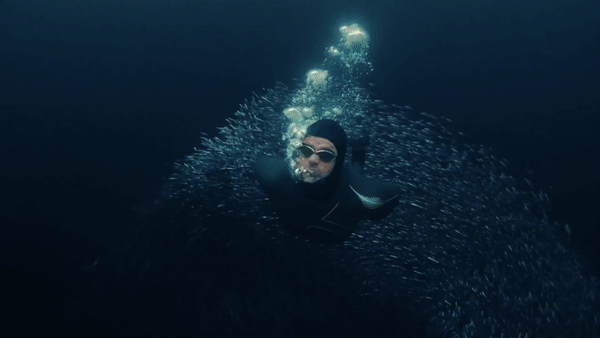 Simulations
The initial challenge was finding solutions for the character design and the storytelling" says Final Frontier executive producer, Chris Colman.  "With only six weeks from the get-go to launch, we needed a way to design, model and animate six visually impressive yet viable FPX players, their avatars as well as a diverse team of challengers.  On top of that, the avatars needed to clearly represent the FPX team members, yet also feature elements of the actual avatars they used in competition.  Our audience are LoL and FPX aficionados and would spot any inaccuracies a mile off.  It was a complex juggling act to incorporate all these elements and make it work inside the demanding schedule."
最初的挑战是为角色设计和叙事找到解决方案。"从一开始到发布只有六周时间,我们需要一种方法来为六个视觉上令人印象深刻且可行的FPX玩家以及他们的化身和多样化的挑战者做好设计、建模和动画。最重要的是,虚拟人物需要清楚地代表FPX团队成员,同时也要突出他们在比赛中使用的实际虚拟人物的特点。我们的观众是英雄联盟和FPX的狂热爱好者,他们会对任何细节都明察秋毫的。所以把所有这些元素结合起来,让它在严苛的时间表内工作,是一项极为纷繁复杂的任务。"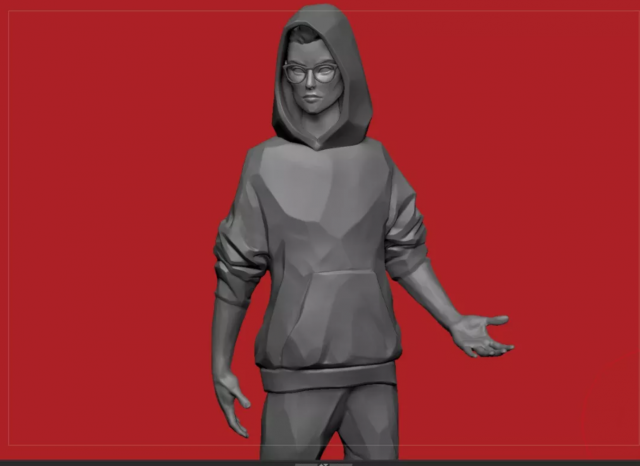 Concept Art
And then two weeks into production, the COVID19 crisis hit in Europe and suddenly the entire crew had to scatter and start working from home, but they didn't miss a beat.  They had to be on top of their game and coordinate the continuing full-scale production, with data-exchange, all communication and renders remaining flawless.
然后在制作的两周内,新冠状病毒危机袭击了欧洲,突然间所有的工作人员不得不分散在家里开始工作,但是他们没有错过任何一个时刻。他们必须处在最佳状态,协调持续的全面制作,数据交换,所有的沟通和渲染保持完美无瑕。
The result is a slick piece of cinematic filmmaking that will surely resonate with League of Legends gamers.
其成果是一部流畅的电影制作,一部一定会引起《英雄联盟》玩家共鸣的作品。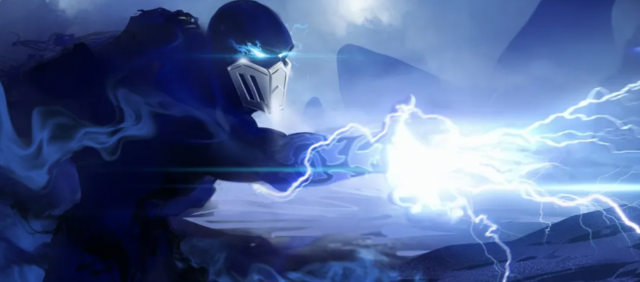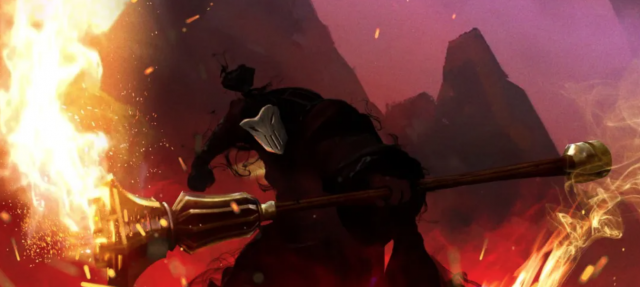 Concept Art
---
Credits 制作人员
Client 客户: OPPO
Production Company 制片公司: Final Frontier终极先锋
Executives Producer 监制: Gustavo Karam, Chris Colman, Julieta Zajaczkowski
Project Manager 项目主管: Bella Jiang
Director 导演: Hans-Christoph Schultheiss
Production Studio 制作公司: Sehsucht, Hamburg