AD STARS RECEIVES OVER 20,300 ENTRIES TO THE 2018 AD STARS AWARDS
2018年现已收到20300多部参赛作品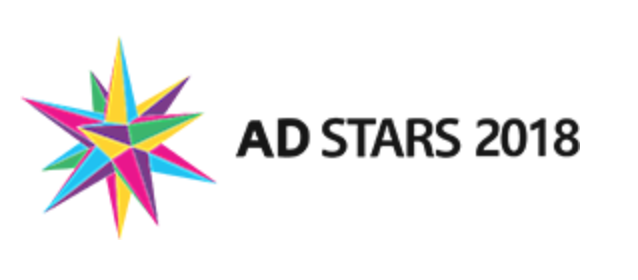 June 27, 2018
2018年6月27日
AD STARS has received 20,342 entries to this year's awards, cementing its position as the biggest global advertising awards platform that is based in Asia.
今年的釜山国际广告节目前已经收到了20342部参赛作品,进一步巩固了它作为亚洲最大规模的国际广告节的地位。
Of the 20,342 entries received, AD STARS received the highest number of entries in Film (2,450+ entries, up from 627 last year), Outdoor (2,580+ entries, up from 1,732 entries last year), Print (1,700+ entries, up from 1,204 entries last year) and Design (1,210+ entries, up from 886 entries last year).Additionally, entries from China rose from 946 last year to 1141 this year, an increase of 21%; entries from Hong Kong grew to 455 from 170 last year.
在这20342件作品中,以下类别的作品也达到了历史新高:电影类(2450部,去年为627部),户外类(2580部,去年为1732部),纸媒类(1700部,去年为1204部),设计类(1210部,去年为886部)。此外,中国递交的作品数量也增长了21%,从去年的946部增加到了今年的1141部;香港的作品从去年的170部增加到今年的455部。
Entries to the Public Service Advertising category also doubled from 366 entries in 2017 to 827 entries in 2018, while there were 405 entries to a brand new category called Data Insights. Overall, total entries declined slightly from 21,530 entries in 2017 to 20,342 this year.
另外,公共服务广告类别的数量也翻了一倍,由去年的366部增加到了今年的827部。今年新设置的奖项类别数字洞察力也收到了405部作品。总体来看,较上一年的21530部参赛作品相比,今年的作品总数量稍有下降,为20342部。
"The first AD STARS Awards received only 3,105 entries from 29 countries in 2008. Last year, we celebrated our 10th anniversary year and received our highest number of entries yet, with over 21,000 entries from 57 countries. We are very happy to have attracted over 20,000 entries again this year. Although AD STARS is free to enter, we know it takes time to enter our awards, so I would like to thank everyone who made time to enter," says Hwan Jin Choi, Chairman of the AD STARS Executive Committee.
"2008年,首届釜山国际广告节只有来自29个国家的3105部作品。去年,广告节迎来了10周年,参赛作品数量也达到了有史以来最高的数量,共有来自57个国家的21000多部作品。今年我们也非常高兴,吸引了20000多部参赛作品。虽然釜山国际广告节是免费参赛,但是想要参赛也要花上一些时间和心思,我们非常感谢愿意花心思参赛的人," 釜山国际广告节执行委员会主席崔桓镇如是说。
AD STARS offers a level playing field for agencies and production companies by virtue of the fact that most categories are free to enter. (The Integrated category and Innovation categories have an entry fee attached to them.) Based in South Korea, AD STARS is also the only global advertising festival to reward two US$10,000 cash prizes to its Grand Prix of the Year winners.
釜山国际广告节致力于为广告机构和制作公司打造公平竞争环境,正因如此,大多数奖项类别都是免费参赛的(整合类和创新类除外)。釜山国际广告节来自韩国,同时也是全球唯一一个为年度全场大奖获得者颁发两个10000美元现金奖励的广告节。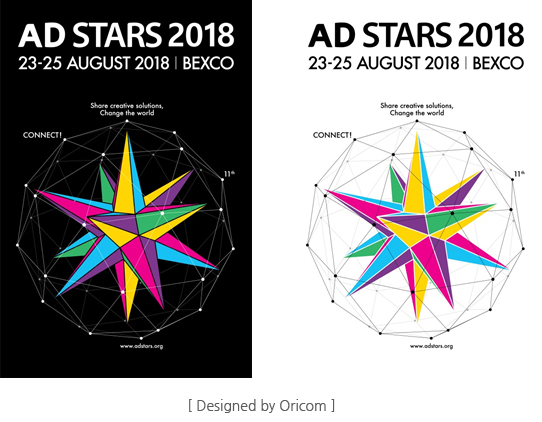 An international panel of remote jurors is now judging entries to AD STARS 2018 to determine this year's finalists. In August, our Executive Jury and Final Judges will meet in Busan to decide the Grand Prix, Gold, Silver and Bronze winners. Winners will be revealed at the 11th AD STARS festival, a three-day festival of ideas and creativity that runs from 23rd to 25th August 2018.
目前,世界各地的评委正紧锣密鼓评选2018年的最终入围作品。八月份,执行评委团和最终评委团将相聚釜山,评选出全场大奖、金银铜奖得主。获奖作品将于8月23日-25日第十一届釜山国际广告节揭晓,开启一场创意之旅。
AD STARS is now offering significant discounts on early bird tickets to attend the 11th AD STARS festival. Purchase tickets before 10th July to receive a 15% discount; or before 31st July to receive a 10% discount. Online registration closes on 3rd August 2018.
第十一届釜山国际广告节早鸟票现已开放,折扣不容错过。7月10日前购票可享受15%的折扣,7月31日前购票可享受10%的折扣。网上注册将于8月3日关闭。
For more information, visit adstars.org
更多信息请访问官网adstars.org
END
完结