AD STARS釜山国际广告节始于2008年,今年它迎来了第十个年头,将于8月24日-26日在韩国釜山举办。今年广告节的主题是"Creativity +-x÷Technology",为了庆祝具有里程碑意义的10周年,釜山会展中心将上演五个以上大会和活动。
Established in 2008, AD STARS will celebrate its 10th anniversary in Busan, South Korea, from 24th to 26th August. With the theme 'Creativity +-x÷Technology', AD STARS 2017 will commemorate this 10th birthday milestone with no less than five separate conferences and events coming together at Bexco (Busan Exhibition and Conference Centre).
AD STARS是亚洲最大规模的广告节之一,也是唯一个年度大奖赛现金奖金高达10000美元的广告节。
AD STARS is one of the biggest advertising awards show in Asia and the only festival with a US$10,000 cash prize for Grand Prix of the Year winners.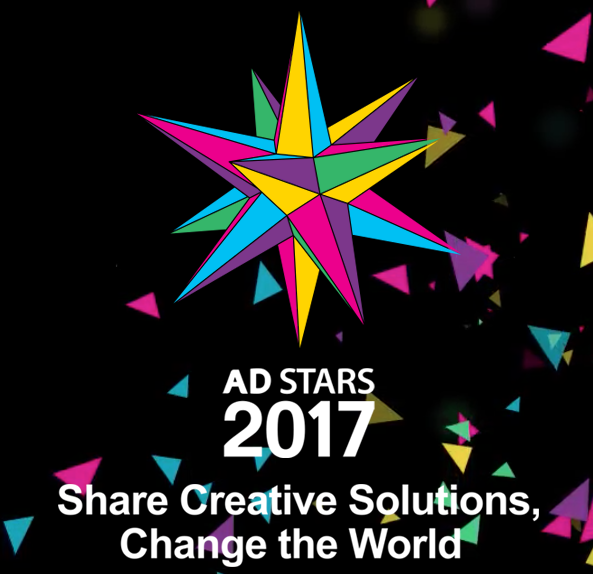 参赛作品递交截止至6月15日                                                                                                                               Entry Deadline for submissions: June 15th
注册免费                                                                                                                                                         Registration is free.
参与者详情将后续揭晓                                                                                                                                           Details for attendee registration coming soon.
请登录以下网址,进一步了解递交作品细节:http://www.adstars.org/                                                 For more information on how to submit your work head to the main webpage: http://www.adstars.org/