端午小长假已过,是不是很难回归工作状态?别急,深呼一口气,看看《Mission Red 1》 – 一部完全用乐高玩具创作的惊险短片。它出自180China之手,让大家对京东618购物狂欢节更加期待。
Struggling to get back in the groove after Dragon Boat Festival? Take a breather and enjoy 'Mission Red 1' a short thriller film made entirely with legos!  This recent spot by 180China is building anticipating for JD.com's June 18th Super Brand Day. 
从概念产生到短片完成,总共只用了20天时间,拍摄共耗时7天168小时。他们找来了12位乐高行家,用基本二维动画技术打造了这部颇具创意的定格动画。如果你还在想着假期过后如何恢复元气,那就看看《Mission Red 1》这部短片吧。
Idea conception to film completion was finished in a rapid 20 days.  The shoot itself took seven days to complete, 168 hours in total. 12 Lego experts were hired to put the creative film together using stop-motion technique and simple 2D animation.  If it's your mission to get through the day, 'Mission Red 1' will help you get there.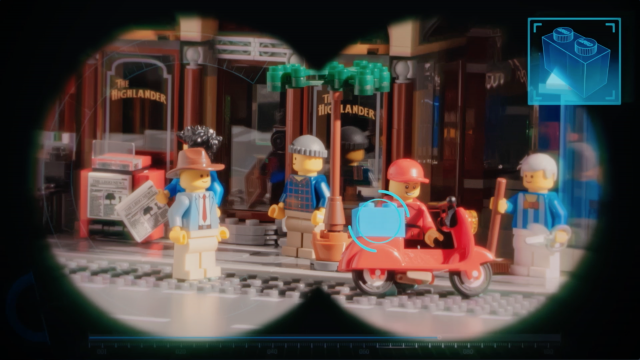 创作团队 | Credits
首席创意官 Chief Creative Officer: Kenneth Kuan
集团创意总监 Group Creative Director: AnthonyTse
艺术总监 Art Director: Feng Dong
文案 Copywriter: He Shanshan
广告公司制片 Agency Producer: Cui Yunliang/Wang Shuyu
副总经理 Deputy General Manager: Peter Lo
客户团队 Account Team: Lanny Yang/Annabelle Yu/Jeremy Wang
制作公司  Production Company: Qianbei Films
导演 Director:Yang Mu
摄影指导 DOP: Hai Li
监制 Executive Producer: Ren Dan
第一副导演 First AD: Zhu Yiwen/Xiao Chuan
制片经理  Line Producer: Ren Muzi
灯光师 Gaffer: Liu Kunpeng
剪辑  Editor: Yang Mu
后期 Post Production: Qian Bei Films
后期制片 Post Producer: Wei Chuanxing
配乐 Music: Jiang Yihui
调色 Color Grading: Tang Qiang
精剪 Online: Bai Xi       
定格动画总监 Stop motion Supervisor: Song Yue