Award winning director Marc Wilkins skyped with SHP+ to share with us his considerable experience with Time Slice films (also known as freeze time, bullet time, etc.). Marc gave us a behind the scene slice (see what I did there?) of what he does to create these great ads as he strays away from the conventional.
Wait, What is Time Slice?
Time slice or bullet time, is a technique that creates the illusion of frozen, or slowly rolling, time in a motion video.
Does this look familiar?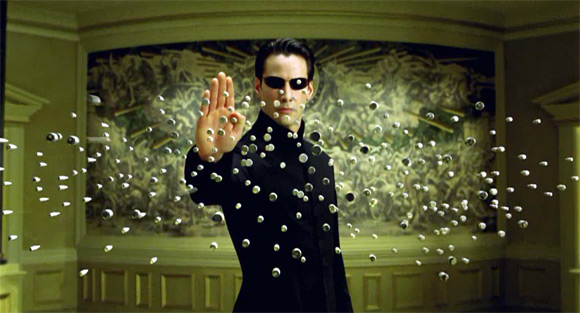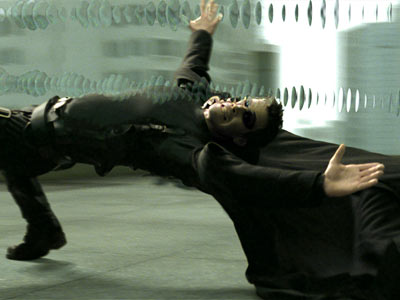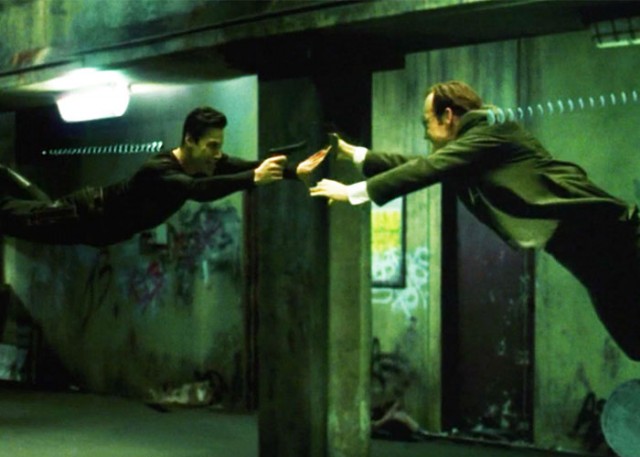 That is Time Slice (bullet time).
SHP+
Hey Marc, How did you get involved in Time Slice?
Marc
I wasn't looking for Time Slice, Time Slice found me. It just came along with a very interesting script. This was just after Philip's Carousel came out. It is the most interesting time slice project Philips made.
It. Is. So. Cool.
SHP+
Would you say that it is your favorite freeze time spot that is not your own?
Marc
Philips Carousel:

Yes, it is my favorite. It is really good. It is a two minute short film. When it came out I saw it and was incredibly impressed. Soon after I got a job offer and thought to myself, yeah I want to try this! That is when I did my very first Time Slice film, and the rest followed from there.
I think it is a very interesting technique. It is like taking a magnifying glass and looking into time. Stop the moment but move around in it. Look at it, study it and observe it. There are a lot of factors that went into this Time Slice; explosions, money, guns, broken glass, etc. It tells a whole story by stopping time.
SHP+
You have used different Slice Time techniques; you have had people just stand still pretending to freeze and you have used professional equipment. Which is your preferred Time Slice technique?
Marc
I hate using the cameras. It is very annoying because it takes at least one day to make one shot. To line up a row of cameras, let's say 125 cameras, and those 125 cameras are only used for a 5 second shot. It is easy to calculate because one shot takes 25 seconds. If you have 125 cameras this is 5 seconds each. Not to mention the process it takes to put up all those cameras. When shooting actually happens, you do not know if the shot is clear. You will only be able to see it in post-production. The whole process is very stiff and complicated. I like the fake freeze approach much more. This is where the camera has more freedom and flexibility to move around. As a filmmaker, it gives you more freedom and thought to push and bend things the way you want.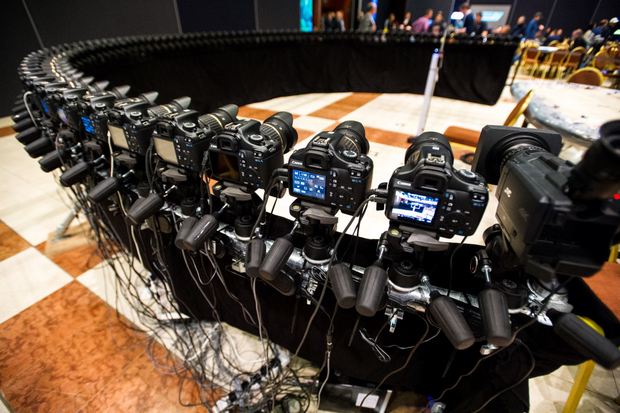 SHP+
Can you describe the fake Time Slice process it took to make the Harbin commercial?
Marc
The Harbin commercial is a one shot frame where you see a group of people at a street beer bar and they are having fun. They just got together and they raise their glasses for a drink and time stops. Then you see how everything around them stops. The biggest task was casting the right people. They had to be able to achieve the freeze time effect. It was difficult to find the right actors who were able to freeze for a long time. I needed the actors to freeze for 25 seconds, and that isn't easy to perform. They needed to freeze and unfreeze. I found those three guys and they were so fantastic that the shoot itself was even easier than we anticipated because they were so talented.

Harbin
Agency: BBH China
Director: Marc Wilkins
Production House: Lunar Film
Producer: Ken Yap
SHP+
You also worked with Sony for to make a fake Time Slice spot. I would not have been able to tell that all the freezes were fake! How did you pull it off?
Marc
Like with Harbin, we worked hard to find actors who could freeze really well. Every single actor froze for us. There is a fight scene where the actors freeze in mid-air, we used wires and stands to help them freeze in the air to create the shot. Effects that could have not been able to fake such as dust, fire, and sweat was added in post-production. For the final shot in the rain we shot it in different layers and brought it all together when editing.
Making of: 
Sony
Agency: Hakuhodo China
Director: Marc Wilkins
Production House: Keypoint
Producer: Finn Fang
Post: Attic
Marc's Time Slice advice> You need be careful when you bring it all together in post-production. If you edit too quickly, then you will lose the freeze time effect. The easiest way to achieve a fake freeze time effect is by making sure the camera stays still during the entire time of shooting. When the camera is not moving, it is really easy to fake a freeze.
I don't know about you guys but I want to try this fake time slice technique. All I need now is a tripod! Who wants to be my actors?
Huq p'unchaykama!