A word from the Editor in Chief:
SHP+ is excited to continue our mission of bringing awareness to the unsung craftspeople behind advertising films.  We would like to help them share their new techniques, their secrets, their impressive skills.   We would like to co-LAB-orate with you, by relaunching the LAB+ series.
SHP+很高兴能继续承载我们的使命,让广告电影背后的无名工匠受到关注。我们想帮助他们分享他们的新技术、他们的秘诀以及他们卓越的技能。我们想通过重新推出LAB+系列:与您"co-LAB-orate"(与LAB+ 同协合作)。
The original idea for the LAB+ column was to bring the technical side of advertising filmmaking into the light.  To reveal and explain new technical achievements of the latest released technologies, to take you behind the scenes with interesting filmmaking approaches and techniques. The ambition for LAB+ was to help the audience and clients better understand the complex process of computer graphics on filmmaking for advertising.
LAB+栏目最初的想法是将广告电影制作的技术方面引入公众视野。揭示和解释最新发布的技术的新技术成就,带您到幕后体验有趣的电影制作方法和技术。LAB+的目标是帮助观众和客户更好地理解计算机图形制作广告电影的复杂过程。
We reintroduce the LAB+ with the first article provided by JUICE and their series of 'JUICY WORKSHOPS' that perfectly fit the purpose of the column described above. Enjoy reading it and please share articles with us about your work!  If you don't have any articles, let us write them for you!  Let's co-LAB-orate!
我们通过JUICE提供的第一篇文章和他们的"JUICY WORKSHOPS" 系列重新介绍了LAB+,这完全符合上述专栏的目的。
享受阅读,并请与我们分享有关您的工作的文章! 如果您还没有文章,那么让我们为您写吧! 让我们"co-LAB-orate"(与LAB+ 同协合作)!
– Maria Laletina
---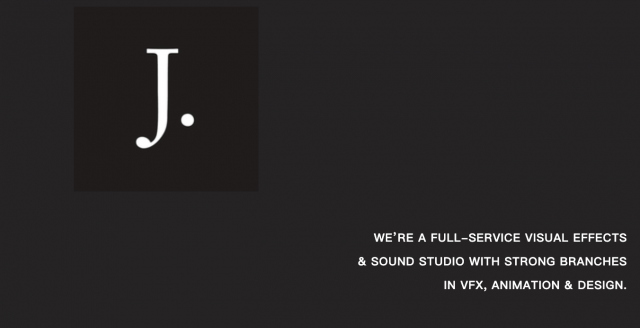 JUICE is a renowned CG and post production studio based in Poland with offices in Japan and plans to open soon in Shanghai, China. It is a powerhouse of a company that is perceived as a high-end but approachable visual effects production house that serves in the best interest of its clients from whatever background or country they are in. JUICE has a sincere intention of clear understanding of clients' wishes and a genuine desire to offer smart solutions. JUICE believes in building solid bridges between cultures on top of which they can successfully build high quality CG campaigns. This philosophy resulted in multiple successful collaborations with clients like Mitsubishi, Huawei, Pepsi, Toyota, Dolby, Renault, Chevrolet and more….
JUICE是一家久负盛名的CG及后期制作工作室,总部设在波兰,在日本设有分部,也计划尽快在中国上海开设分部。虽然是明星视觉特效公司,JUICE却不会因背景或国家对客户区别对待,客户永远是第一位的,虽然高端但绝不会高冷。他们追求由衷地透彻地理解客户需求,提供智能解决方案,坚信卓越的CG大片离不开良好的文化交流。这一理念促成了多次成功的合作,JUICE合作过的客户包括华为,百事,丰田,杜比,雷诺,雪佛兰等等。
In this series of articles, 「JUICY WORKSHOPS」, JUICE aims to demonstrate transparency in their set of skills and bring to light the most interesting collaborations by diving deep into their creation.
在此次「聚思工作坊」的系列分享中,JUICE希望公开透明地去展示他们的技术,通过深度剖析其项目创作过程,将一次次最精彩有趣的合作案例展示给大家。

JUICE has executed 10 successful campaigns for Japanese Mitsubishi clients since a few years now.  But this great collaboration started with a 'Martian' challenge.  The Mitsubishi client found an article on the VFX site Motionographer explaining JUICE's post-production process on a short named 'Ares – Our Greatest Adventure', a trailer promoting the fictional mission in Ridley Scott's The Martian.  The piece also mentioned JUICE had recently opened a new office in Tokyo.  Mitsubishi was looking for a well-experienced, capable CG studio, a studio that was already experienced working with the Asian market.  The fit was perfect!  And the projects started to flow in.
近年来,JUICE给日本客户三菱打造过十部相当成功的广告大片,而这份深厚的友谊始于一次"火星"挑战。三菱当时正在寻找有实力,经验丰富,最好是已经有一定亚洲市场经验的CG工作室合作,恰好发现视觉特效网站Motionographer刊登了一篇文章介绍短片《阿瑞斯——我们最伟大的探险》。这是一部JUICE为Ridley Scott导演的电影《火星救援》(The Martian)制作的预告宣传片,内容是宣传影片中虚构的星际探险。该文章介绍了短片的后期制作过程,也提到了JUICE最近在东京设立了分部。三菱和JUICE就此一拍即合!开始了一次又一次的项目合作。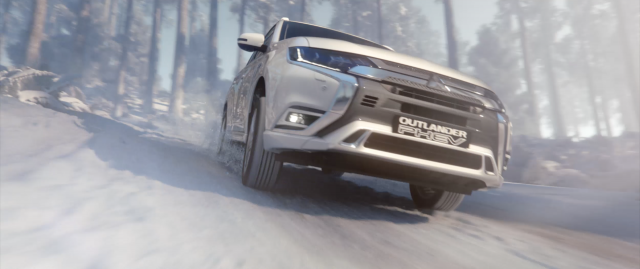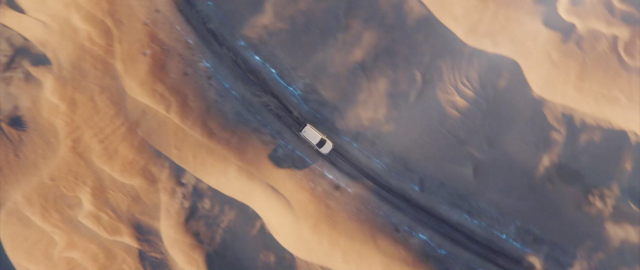 JUICE team received the brief from the client, which is an initial sketch of the story.  They wanted a view of this new hybrid electric vehicle zipping around the roads, showing speed, comfort and superior handling.  They had only four weeks to create a 30-second spot promoting a new Mitsubishi Phev.  This car already was being produced in the factory but wouldn't be physically seen until the Shanghai Motor Show in a month.
JUICE团队从客户手里拿到的项目概要是一份初步的故事架构。三菱想要展示一部最新混动车型的卓越性能,车辆需要在道路上风驰电掣,体现其高速,舒适,操作灵活的卖点。这部为三菱最新插电式混合动力汽车棋智(Phev)打造的30秒短片需在四周之内交付。虽然汽车已经投入生产,但只有在一个月后的上海车展上才能看到样车。
JUICE | MITSUBISHI Outlander Phev

First, the director laid out clearly what assets were available to the team.  In this case, they had a brief requiring an electric experience.  Presenting a car in its 'natural' environment is a common idea. The real car was unavailable so as quickly as possible, they gathered a digital scan of the vehicle and had the CG team create a fully CG build of the car.  Mitsubishi themselves may have provided this.
首先,项目主管清楚地向团队说明了现有的资源资产状况。此次项目梗概里提出需要有电子感,而传统的汽车广告通常会搭配"自然的"场景。既然真的汽车无法获得,那么就利用CG技术。项目团队火速搜集到了汽车的电子扫描数据(可能由三菱方面提供),交给CG团队打造了一辆CG版样车。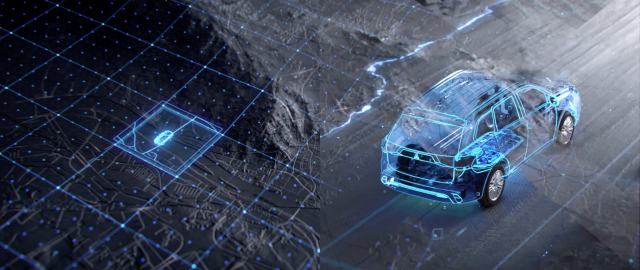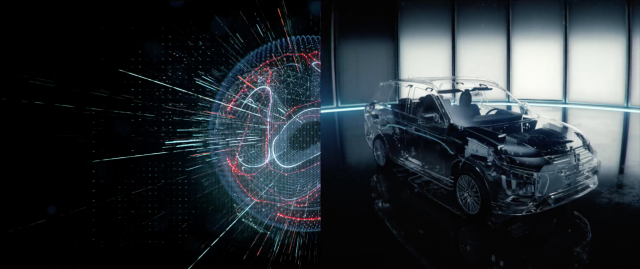 First priority – start with an inhouse director. This way you can ensure that the information flow and decision making is swift and uninterrupted. While director knows the crew and how to work flexibly in fast in the given conditions.
首要任务 —一优先任用内部导演。内部导演对团队成员知根知底,明白如何在目前的情况下迅速灵活应变,保证了决策和信息流通的畅通无阻。
As JUICE's director Michał Misiński and one of the CG/VFX Supervisors were involved in the project since the early pitching process, it was possible to quickly adapt the technology to make the commercial happen in a short time. "We had a four-week deadline so the most efficient way was to do everything in CG. It's also a great opportunity to play with the flow and camera movement to tell the story," he says.  Also, he had the CG team create some electrifying scenery for the car to drive through, perhaps inspired by TRON movie effects.  Roads that visually conjure an air of freedom, light and ease of movement.  Electric blue rails.  Bringing these shots together with extra detail of the dashboard, the electric charge dials, tachometers and sleek views of chassis curves in a signature blue lighting.  "We split this job into 2-3 lead artists and one supervisor who was taking care of the overall quality check," says Misinski.
JUICE的导演Michał Misiński和CG视觉特效部门的一位主管在提案阶段就已经有所参与,得益于此,项目开展后技术部门迅速无缝对接,在短时间内让这部广告片变为现实。"我们只有四周的制作时间,最高效的方式就是所有内容都用CG完成。同时这也是个灵活运用镜头去讲故事的好机会。" Misiński说。另一方面,或许是受到电影《创:战纪》(TRON)特效的启发,他指导CG团队设计了部分电子感科技感的画面让汽车飞驰而过。画面中的道路设计有着荧光蓝轨道,充满自由,轻盈,来去自如的氛围;而汽车的转速表,仪表盘细节,充电口细节,光滑的底盘线条全部呼应这一主题,在标志性的荧光蓝中熠熠生辉。"我们把这部分的内容分给了2-3名首席画师和一位负责整体品控的主管去做。" Misiński说。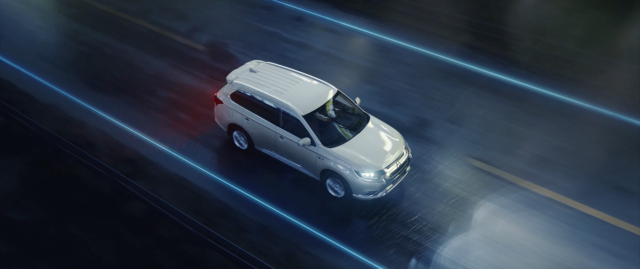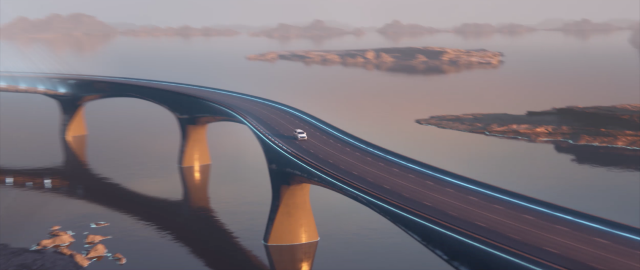 With two studios active on the spot, JUICE had one team building scenery and road assets while another created the vehicle.  When the day finished in Poland, they handed the job across to the Tokyo studio, with full access to everything the European team had been working on, through the use of production management software like Shotgun.  Then at the end of the Asian day, everything is available back in Poland.  No downtime on this production.  Shotgun cuts the overall production time down as well, with the reviews plugin as it makes it easy for the director to manage the whole international team and clearly express his vision.
JUICE旗下的两个工作室都参与了这部短片,一支团队负责场景搭建和道路资产,另一支则负责给汽车建模。两支团队巧妙利用时差接力工作,波兰队当天的工作成果会在下班时全部转交给日本队,通过制片管理软件Shotgun,日本队能自由读取波兰队的进度继续工作,当亚洲夕阳西下,日本队的工作成果又返还到波兰队手里。这样循环往复,项目便不分昼夜地在追赶进度。Shotgun的评论功能也帮助导演更好地管理国际团队,清楚传达想法和目标,从而减少制片时间。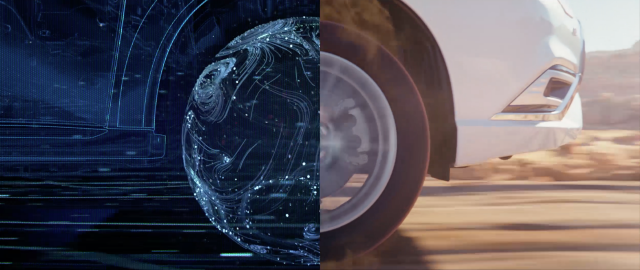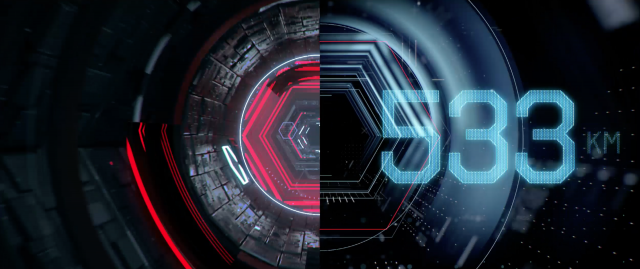 The challenges seemed insurmountable, but using international assets, talent and close connection with the client, JUICE created a solid commercial with a strong story and delivered within a tight deadline and even under budget.
三菱项目看似充满挑战,难以完成,但通过活用国际资源和人才,和客户保持紧密联系,JUICE最终在有限的项目时间内准时交付,且故事情节过硬,项目预算有余,完成了一部不负使命的广告大片。
Today in the globally connected world – having the advantage of crew working both in Asia and Europe allows for seamless cooperation using time-differences as a vehicle for perpetual work. In this case the Poland crew in their evening can pass off to Japan crew, and visa-versa, creating a 24-hour studio engine.
在当今全球化的背景下,灵活运用亚欧团队位置的时间差能为工作室插上24小时的翅膀,正如三菱项目中波兰队和日本队的循环接力,飞速完成任务。
Projects that are fully created with the talent of a CG team allows for a lot of creative flexibility and freedom.  The assets they create can also be held and repurposed, used in later projects for the client. Without an exterior, on-location requirement, the overall costs are also cut considerably.
而项目完全交由CG团队能够使得创作更加灵活自由。项目中诞生的内容和资产也可再利用,为客户之后的项目作贡献。同时没有外景,场地的需求,总成本也能显著降低。-
---
"Often the decisions made in conjunction between the CGI artist and production specialist, benefit client and agency, while still delivering on the very tight deadline. And as we all know in today's commercial world, times are not extending but constantly shrinking. Whatever solutions we might have to accommodate that – especially if they are in sync with cost saving, we believe them to be the future of approach to commercials," says Adam Tunikowski, the CEO and co-Founder of JUICE.
"CGI画师和制片专员能统一思路做出决断的项目,往往不仅能让客户和机构都心满意足,还能在非常有限的项目时间内准时交付。众所周知,当今广告业对时间的要求是分秒必争,赶早不赶晚的,如果某个解决方案能够兼顾时间和质量,而且还节约成本的话,我们相信它将是广告方案的未来。"
–

JUICE的CEO及创始人
Adam Tunikowski
Showreel 2020