JUICE is a renowned CG and post production studio based in Poland with offices in Japan and plans to open soon in Shanghai, China.
JUICE是一家久负盛名的CG及后期制作工作室,总部设在波兰,在日本设有分部,也计划尽快在中国上海开设分部。
n this series of articles, "JUICY WORKSHOP 5" – UNCONQUERED JUICE talks about an animated film project illustrating the long Polish fight for freedom, from 1939 until the fall of communism in 1989.
这一系列的第五期:"聚思工作坊5"JUICE 将为大家介绍UNCONQUERED《不屈》,一部讲述波兰在1939年至1989年苏联战败这一段漫长岁月中,为争取自由和独立而斗争的动画短片。
---
HOW TO TELL AN HISTORICAL STORY IN AN ENGAGING WAY
如何把历史故事拍得鲜活出彩
The job was awarded to JUICE by the Polish Institute of National Remembrance (IPN). They wanted an animated movie to commemorate events during the long years of struggle. The project was directed by Michał Misiński. He was also the one who lead the creative team in developing an original visual style, with a very unique atmosphere which turned out to be just what the client wished for.
该片由波兰国家记忆研究院IPN(Polish Institute of National Remembrance)委托JUICE制作,要求以动画的形式,纪念波兰多年的苦难与斗争及其标志性事件。这部影片由Michał Misiński执导,他同时还带领创意团队,为该片设计了原创视觉风格,客户观赏后表示这种独特的氛围与他们心中的期望不谋而合。
"With this film we wish to launch an international educational campaign, aimed at presenting the Polish historical perspective of the years 1939-1989.  I feel that with 'The Unconquered' we have restored the perspective of General Anders' soldiers of II Corps, i.e. the relentless struggle for Poland's freedom," says Adam Hlebowicz, Deputy Director of the Institute of National Remembrance
"我们希望通过这部影片开启一次国际性的教育浪潮,为大家呈现波兰视角的1939年至1989年历史。我认为《不屈》重现了战争期间,安德斯将军麾下波兰第二军战士们的视角,即他们眼中波兰漫长而坎坷的自由之路," —— 波兰国家记忆研究院副院长Adam Hlebowicz.
CHALLENGE: PICKING A VISUAL STYLE
挑战:找到视觉风格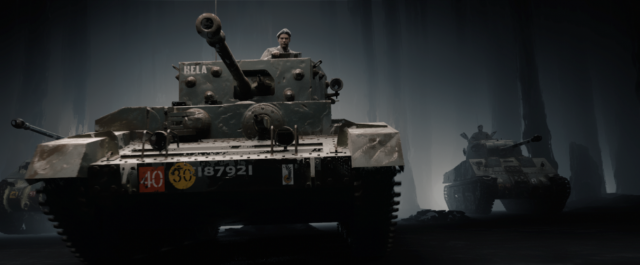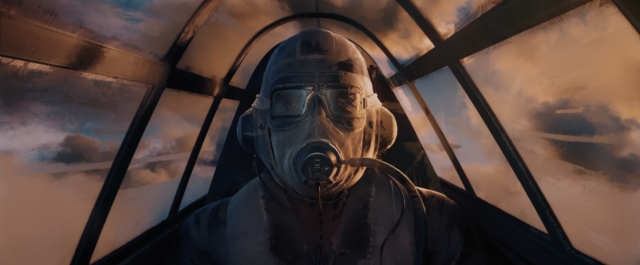 The client knew what they wanted but could not express it as well as a creative team. Their brief required a reinvention. Without a clear direction, client expectations could have become unrealistic.
虽然客户知道自己想要什么风格,但却无法将心中所想顺利地传达给创意团队。他们的项目概述需要重塑。毕竟没有清晰明确的方向,何来满意的答案。
The film took a year to produce, during which the IPN governmental unit was redeployed and the project was close to being stopped completely. This gave the JUICE team more time to work on even more clarity in their screen style.
影片的制作前后花费了一年,在此期间IPN还经历了内部重组,项目一度面临完全取消。不过这也给了JUICE团队更多的时间,去好好打磨细化最终呈现在银幕上的风格。
SOLUTION: OPEN CREATIVITY
解决方案:集思广益
Such projects require intensive research, meticulous attention and an understanding of visual aesthetics in order to fit high standards. Having a creative team where everyone adds ideas, gave the broadest perspective to the story. This provided many interesting options, and new ways we could go ahead with the project, as possible. Combining different visions and fresh perspectives. Apart from constructing the narration, intensive search for the visual aesthetics was conducted.
历史类的项目需要详尽的调研,一丝不苟的专注和对视觉审美的理解,才能创作出高水准的作品。得益于一个人人都为创意添砖加瓦的团队,最终的故事可谓是集思广益。我们不仅因此有了很多有趣的选项,还有了很多解锁这个项目的新方向。不同的观点与创意在一起融合互补。除了设计剧情,我们还在视觉审美方面进行了详尽的调研。
Using the monochromatic style, which is Misiński's trademark look, super-talented CG artist brothers Selim and Andrzej Sykut brought the concept to the next level, with gradients and separate colours to represent the two major foes. There is geometry in the characters, their faces, clothes, it's all very stylized. There is one character, who migrates from one scene to the next. So, there is continuity and sense of a journey as if we were looking at a video game character going through different levels of the story. Each sequence has three shots, one of them is even designed as a postcard.
极具天赋的CG艺术家兄弟Selim和Andrzej Sykut,参考Misiński导演标志性的黑白色调风格,将这一概念换代升级,以渐变和单色代表两大敌人。并通过几何化的面孔,服饰,对角色进行风格化。同一个角色还会从一个场景转场到另一个场景,所以观众在观赏这部影片的时候,仿佛追随一段旅程,有一种在游戏中随主角一起经历不同故事阶段的感觉。每个事件都会拍三个片段,其中一个还被设计成了明信片。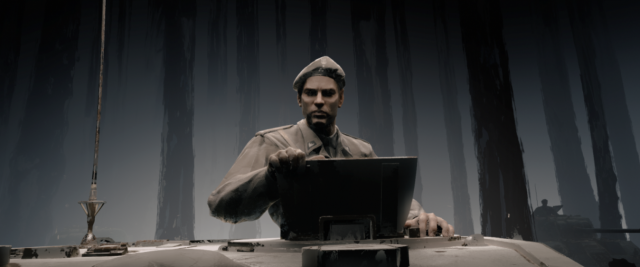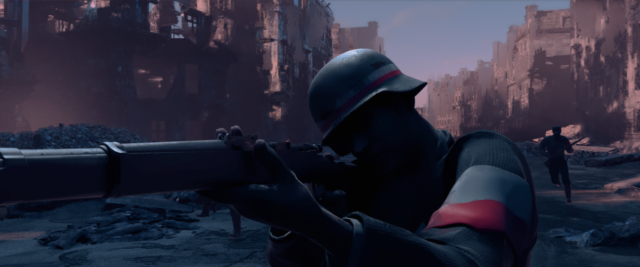 There is also stylized animation. Jumpy and blocky, giving the sense of fast-paced action but an uncertainty to each scenario. A rich editorial finish to each scene, together with a dramatic narration, leads the viewer in and holds them spellbound.
动画风格也因设计而显得独具一格。跳跃不稳的画面与浓淡不均的色块,烘托紧张,快节奏的动作画面,同时也营造出场景中的不安与动荡。每个片段都以丰富的历史新闻报道结束,佐以充满情绪与戏剧性的旁白,让观众们不知不觉中,走进历史并深陷其中。
"In the 20th century, it took Poland 50 years to regain freedom. We tried to illustrate that struggle in our new, 4 minutes long animation. We were looking for an original artistic style for the film," says Michał Misiński. "On the one hand, it was meant to carry powerful emotions, and on the other give space to construct a non-literal message and a poetic mood. The artistic convention allowed us to construct poignant symbols such as that from the first scene, when the hero is being crushed by two walls or the scene of Karski's conversation with Roosevelt."
"在20世纪,波兰花费了50年的时间重获自由。而我们则尝试在这部4分钟的动画新作中去呈现这段斗争的坎坷。我们想为这部影片找到和适合的原创艺术风格," 导演Michał Misiński说到。另一方面,这部作品还得承载宏大的情绪,并在无声中进行诗意地表达。我们通过艺术惯例塑造了尖锐的符号,比如第一幕中,一位英雄被两面铁壁夹击的画面,再比如卡尔斯基与罗斯福的对话的片段。
CONCLUSION
总结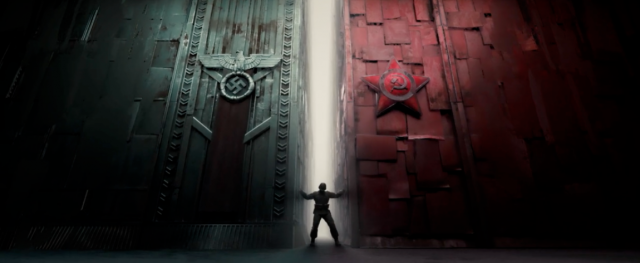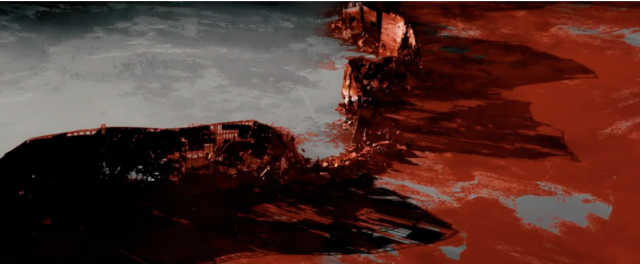 The reaction to the finished production has been immensely positive. The concise telling of critical national Polish history has been brought into sharp focus with this visually suggestive manner. The lessons and historical messages are brought home clearly by JUICE adopting these storytelling techniques.

最终制作完成的影片受到了广泛好评。影片中的视觉暗示手法,使得这对波兰残酷历史的精准描述迅速受到了关注。JUICE通过其卓越的叙事技巧,将历史的教训和启示留在了观众心里。

The film is thus meant to show historical truth in a modern and at the same time symbolic manner. Its premiere took place before the 78th anniversary of the Soviet invasion and shows the key moments of Poles' fifty-year-long fight for freedom.

这部影片意图通过现代与符号化的方式,将历史的真相呈现于世。该片的首映礼选择在苏联侵略波兰78周年纪念日进行,为世人展现波兰人民长达50年,为自由而战,坎坷岁月中的关键时刻。