There is an app for everything….right? Well what about for directors, production designers and everyone in between? Here at SHP+ we compiled a few apps based off our research and recommendations given to us by our filmmakers.
SHP represents a lot of talent so we asked around to see what apps our directors could not live without, as well as the ones we were missing.
We broke it down for you below for each artist's category as well as the price and a small description. The apps below range from free to $29.99.
Cinematographers
Sun Scout $9.99:
Tracking the sun is such an important tool for a cinematographer. Planning your days to try and shoot in the right place at the right time for light is so crucial. Having the ability to calculate this anywhere in the world on any day of the week, even years in advance, is incredible. We hear that Sun Scout and Helios are the sun apps on the market.
'Sun Position and Sunrise' is the Android alternative.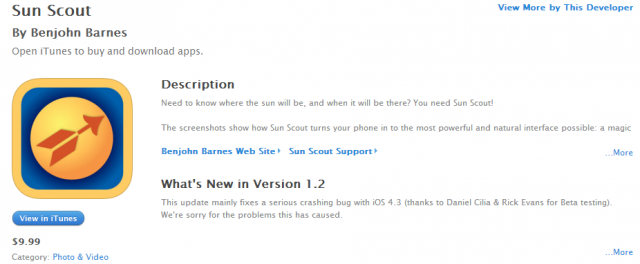 Helios $29.99:
Helios is a convenient Sun Position Calculator that can give you accurate positions of the sun from dusk to dawn, on any given day, in any given place ( Amazing).
The app is made for Cinematographers and Stills Photographers working in natural light, Helios is a great app for anyone who needs to plan a day around the sun. According to the app's description Helios can work offline however some features work better when connected to the internet. Expanding apart from our film friends, other professionals such as Architects and Surveyors to Electricians and Landscape Gardeners can now predict sun exposure in the field, without the need for complex tables or graphs. Another cool feature is that the information found in the app can be emailed and then printed from within the application.
Helios operates in six sections: Heliometer, Virtual Sun View, Map View ,Sky View, Inclinometer and Compass.
MatchLens $9.99:
MatchLens matches the field of view between various formats and sensor sizes. You can calculate the lens, framing and format of just about every film, video and stills. The calculation is done so quickly and you can select your aspect ratio as well.
MatchLens is also available in Google Play.
Production Designers

Photosynth FREE! (There are still free stuff in this world):
Photosynth makes it very easy for you to record locations. You simply fill up all the grey areas on your phone screen by panning around 360 as well as your overhead and your underfoot areas. Once you fill in the grey areas, the App seamlessly connects all the pictures you have taken together and you can scroll around in your virtual perfect global panoramic. An example of how this is helpful is for remembering details such as if there were street lamps that could flood the area at night, surface that you were walking on, was it uneven or smooth? All these small details saves you time and money. The app makes it simple and easy to keep on record.
This app does not have an alternative on Google Play.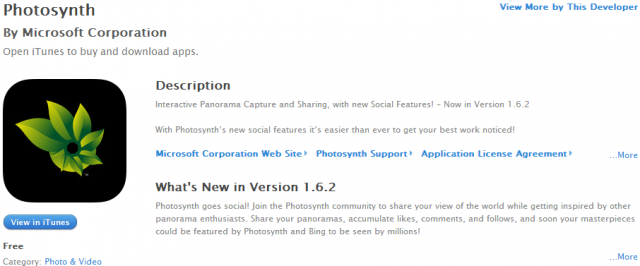 iHandy Carpenter $1.99:
This App gives you essential filmmaking tools on measuring distances and inclinations for tilt on camera VFX shots, as well as spirit & bubble levels. Pretty handy huh?
iHandy Carpenter is also available in Google Play.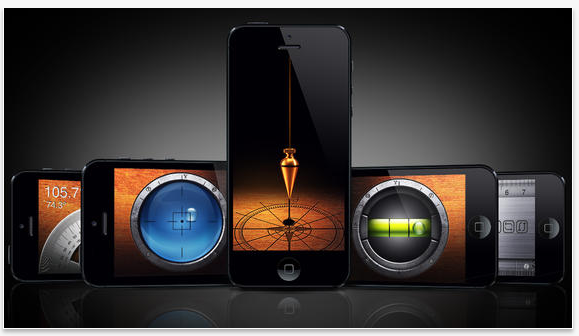 Producers
MyRadar Weather Radar FREE (SCORE!):
This easy to use weather tracking app helps you track the weather with the different features. It has layers of information about cloud coverage, precipitation and many other tracking tools.
My Radar Weather Radar is also available in Google Play.
Directors
Artemis $29.99:
This app is like carrying around a scouting camera package is not always possible, so for those shots that you want to line up with the director and choose lenses, enter Artemis. This App gives you frame lines on your phone depending on your lens size and aspect ratio. With Artemis, with a touch of a button on your phone with whatever camera you choose to shoot with, it will emulate your field of view from your position with frame lines.
Available on Android as well.
DSLR Slate $9.99:
The DSLR app operates as a traditional slate, providing you with all the standard information, but it also goes a step further and provides information tailored to HDDSLR production, allowing you to log shutter speed, aperture, lens, Color temp, ISO, you name it and it is on there. This all comes in handy while shooting tests. All of this additional information is stored by the app, and then displayed for the camera in quick bursts so that each page of information is captured for only a few frames. This makes slating on set efficient, and ensures that you have all the information you need in post-production. You can also load all the camera info into the slate.
This app does not have an alternative on Google Play. Digital Slate is the Google Play substitute (it is not as good as DSLR Slate).
For Everybody with a Computer:
Cine Sync
https://www.cinesync.com/

Cine Sync is really cool. You can edit and work on any video, movie, compilation in real time with anyone in the world. With the real time synchronization it is guaranteed that not one second will be out of place. One can pause, play and stop and the receiving end of the meeting will see everything in real time. Cine Sync also offers drawing and annotations to be added as well so then it can clearly communicated without any misunderstandings. When it is all over all the changes, notes, and annotations will be saved so you can pull them up anytime.