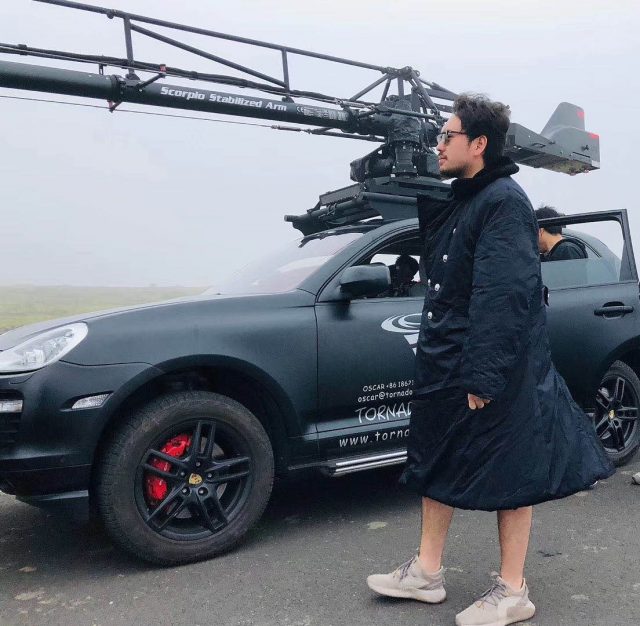 Ding Yuchen 丁雨晨
In a short span of three years, Ding Yuchen managed to become one of the most sought-after Chinese advertising directors. Take a look at the credits of recent commercial films that epitomize trending mixture of storytelling and fresh, fashionable visuals—from Huawei, to Oppo and L'Oreal, Ding Yuchen is the name you'll see a lot. When SHP+ met the young hotshot director, he modestly attributed this success to pure luck. Perhaps. But when he also admits, that he considers shooting 20-25 spots this year so far as a slowdown, compared to nearly 40 projects he finished last year, it indicates that there's for sure more than one element to his burgeoning career.
在仅仅三年的时间里,丁雨晨就成为了最炙手可热的中国广告导演之一。最近几部剧情佳,视觉潮的商业大片,从华为,OPPO到欧莱雅,如果你有关注电影演职人员表的习惯,你会发现丁雨晨的名字在反复出现。当SHP+见到这位年少有为的导演时,他却谦虚地将自己的成功归功于运气。或许他真的很走运,但他告诉我们,比起去年一年近40部作品的产出,他认为今年到现在才拍了20-25部片子实在是有点"退步",其实,我们不难看出,丁雨晨职业的超速发展,凭借的可不仅仅是运气。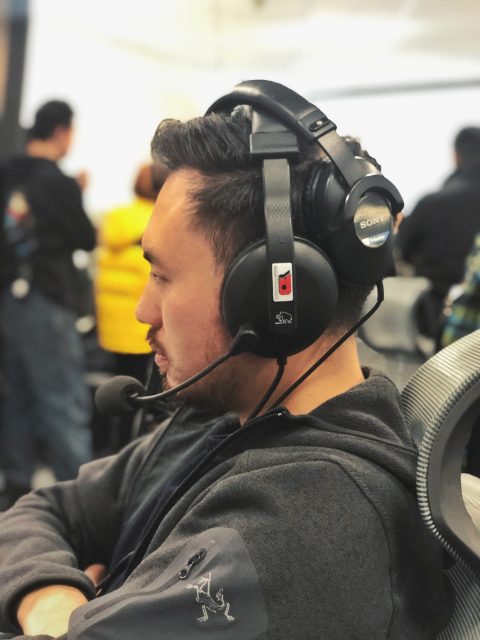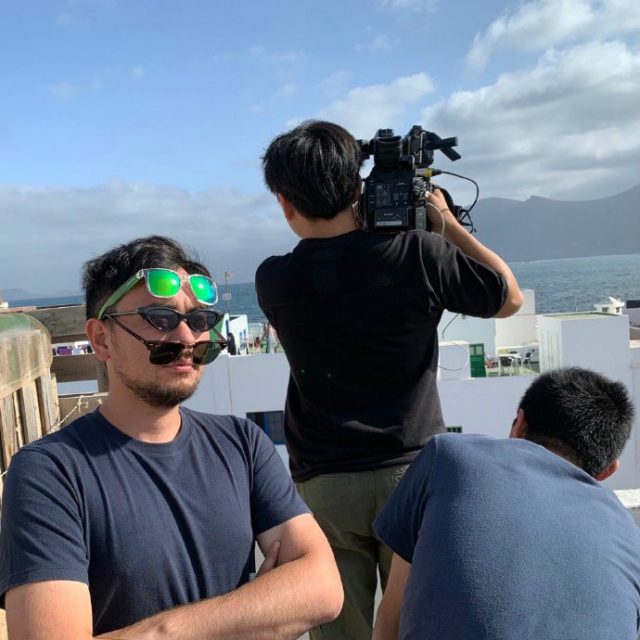 Our conversation starts with a revelation. Contrary to our experience, Ding praises local companies over international ones for commitment to the final product. Based on his experience, international companies streamline the production process very professionally, but what's missing in this mature business model is their own vision about the final cut. Local companies, on the other hand, don't carry out the process as professionally, but they are very focused on contributing something of their own. It seems, that this young generation of producers Ding works with, value and push Chinese creativity to increasing its global influence.
我们与丁雨晨对话的展开有些出乎意料。与我们之前的经验相反,比起国际公司,丁雨晨反而对本土的企业大加赞赏,主要是因为本土公司对项目的把控,会一直持续到产品的最终阶段。根据他的经验,国际大公司的制片模式虽然非常地专业,但却需要在一个成熟的商业模式下工作,做好自己的环节。而本土企业,虽然在流程上没有国际大公司专业,但对于整个过程却非常有自己的想法。似乎,与丁雨晨合作的新生代制片人,都很重视并在推动着中国创意走向世界,提升影响力。

OPPO 奇幻新年
"Strictly in technical aspect, we're not that behind. But if you look at the Chinese ads, it's like an import: you see traces of Japanese commercials, Thai commercials, American commercials. What's lacking is a cultural code, a distinctive Chinese identity that can influence global advertising industry", shares Ding. When asked about his distinctive style, Ding says he's not sure if having a particular style is a good thing, but his works share one thing in common— a dramatic insight.
"其实在一个标准的工业技术上我们没有那么落后,但是但当你纵观中国广告都是一个舶来品, 都是你能看到日本的广告影子,泰国广告和美国广告的影子。这里缺少的是文化符码,一种中国独有的,能影响全球广告产业的独特风格"丁雨晨说到。当问到他个人有什么独有的风格时,丁雨晨坦言,他不太确定拥有某种独家风格到底算不算一件好事,但他的作品都有一个共同点 —— 洞察深刻,富有戏剧化的情节。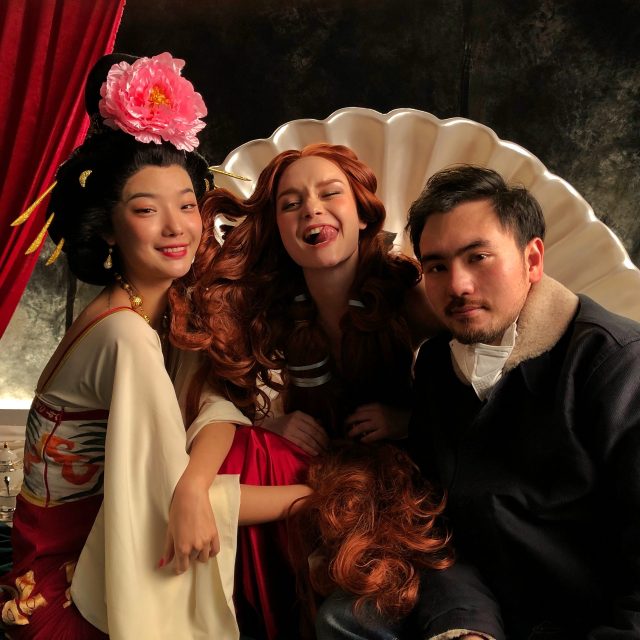 Having come to commercial filmmaking by a series of coincidences through studying media and later acting in ads, Ding has a flair for theatrical/dramatic insight. That's what all his work share in common: with every script, he finds ways to express abstract concepts through the actions of characters in the spot. Another aspect, important to this director is transmitting some cultural element, and one particular spot on his real to date that does this is award-winning Union Pay mini film about the last transaction of western Tang Empire. There's depth to it, and historical facts, unknown to many Chinese people, proving that although being part of mainstream culture, commercial films have the ability to tell bigger stories.
丁雨晨踏入商业电影领域,其实是一连串巧合的结果,学媒体专业之后他从作为广告影片的演员进入这个行业,因此丁雨晨在戏剧与洞察方面的颇有天赋。这也反映到了他的作品当中,无论什么剧情,他都想办法通过角色的表演来诠释抽象的概念。另外,他还是一位重视传播文化元素的导演。就拿他最近的一部获奖影片来说,这部为银联制作的微电影,关于大唐漠北的最后一次转账。不仅有深度,还有史实作底,而拍摄这段鲜为人知的历史,证明了商业电影虽然向来作为主流文化的一员,但也能去讲述更宏大的故事。

大唐漠北的最后一次转账
Ding takes his time, occasionally going deep into his thoughts to answer questions, shifting between English and Chinese, so our conversation takes several unexpected turns. That's how we end up discussing Wuxia, Libai, and fate. He strings together scattered impressions and spinning ideas about his trip to Sichuan, and how stopped in his tracks near a high waterfall, an impulse to make a project on famous Chinese poet, perhaps in martial arts aesthetics of Wuxia, has come to him. "Sometimes you get a feeling that creatives have one work, one case, that is destined for them to do. So Li Bai is in my path. It will happen", says Ding.
丁雨晨不慌不忙,在逐一回答问题的同时,偶尔也会陷入沉思。我们的交谈在中英双语中转换进行,还出现了意料之外的走向。聊着聊着,我们还谈起了武侠,李白与命运。丁雨晨为我们讲述了他四川之行的一些片段,在层出不穷的奇思妙想中,他讲述了他是如何停在一处瀑布前,突然就有了要为中国著名诗人李白做点什么的冲动,或许是武侠与武术的美突然降临于他。"有时候作为创作者,你会有一种感觉,就是某个工作,某个案例,它是你的命中注定。所以李白他也在我的轨迹中,迟早要相遇",丁雨晨说。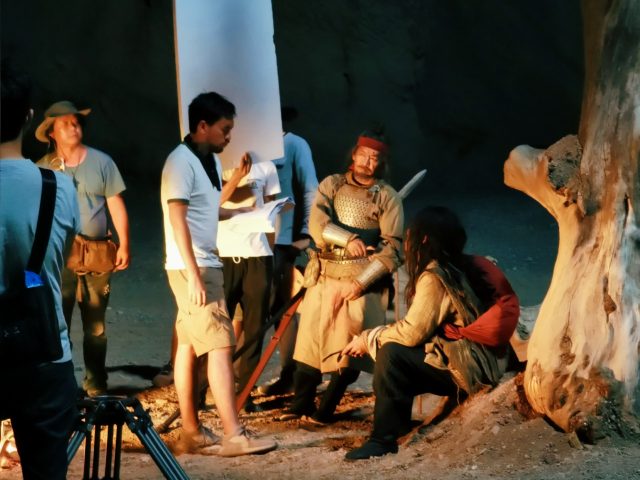 Another thing about his future, Ding's quite confident about is that he won't be only advertising director forever. Even though, unlike many people, he doesn't see directing commercial films as a "springboard that catapults you to feature film shooting", that's the direction he's eyeing too. "Ads are forgotten too quickly. I hope the work I do now can influence people right now, and if I keep doing that, the "right now" extends to the future. If I touch a deep, complex topic that will need 2 hours to express, I'll turn to feature film. But I won't abandon advertising completely. It's a format that allows me to communicate with the audience faster, even though not transmitting purely my own ideas, but somewhat hiding them inside".
而关于他未来的其他方向,丁雨晨表示,他坚信他不会当一辈子广告导演。虽然的确希望去拍电影,但他的观点与大多数人不同,不认为商业电影只是"通往你未来电影摄制的一块跳板"。"广告太容易被人们遗忘了。我希望我现在做的工作能影响当下的人,如果我这么坚持下去,'当下'就会变成未来。如果我能接触到深刻,复杂,需要2小时去诠释的话题,那我就会去拍电影。但我不会就此完全放弃拍广告片。这是一种能让我更快与观众交流的方式,虽然不能只传达我想表达的内容,但我可以把它们多多少少地藏于其中"。

The longest runway show in the history | 嗯,这可以说是史上最⻓的T台秀了