Haven't heard of Wonderland Digital Productions yet? That's about to change! We sit down with Pink Liao, the ambitious founder of the CG company that's looking so far into the future, it made science fiction-style video production its specialty.
也许你现在还没听说过WDP奇境视效这家CG公司,但它很快就会为人所知。WDP创始人Pink Liao在公司未来愿景上颇具野心,将科幻小说类视频制作打造为公司的一大特色。
---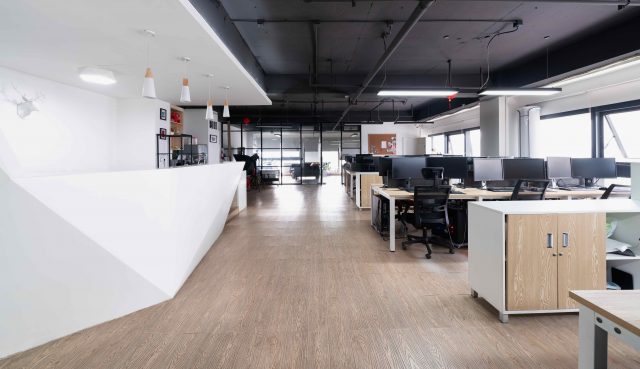 Wonderland Digital Production (WDP), formerly known as Wonderland Animation, always tries to go beyond the old adage «Always tell the story from the most unique angle»; instead they communicate their goals by putting an outer space metaphor in their slogan, translated as 'The Earth's Drama, The Moon's Performance.'
WDP公司原来叫作奇境动画,这家公司一直想要挣脱 "从最独特的角度讲述故事" 这个传统观念,而是用带有天文色彩的口号"地球的戏,月亮来演"来实现自己的目标。
It's this perspective that has already made WDP arguably the most successful Chinese sports advertising production company you've never heard of. Based in Xiamen (China's Sports shoes factory capital), WDP has conquered 70% of the market in sports video production in the last three years from mostly direct to client jobs. Jobs that most other post houses would have loved to pitch on but didn't even know existed due to WDP having corned that market.
这样的理念让WDP成长为中国最成功的体育广告制作公司,虽然你可能以前没听说过它。公司立足于厦门,这里就是中国运动鞋类工厂之都。过去三年,WDP占体育品类科技视频制作市场份额的70%,除了与客户合作的业务,他们主要自己直接接业务。虽然很多其他制作公司也非常有兴趣参与该领域业务的比稿,但由于WDP的"垄断",他们甚至并不知道这些业务的存在。
Pink Liao
Founded in 2012, WDP was one of the early pioneers among advertising companies that specialized in animation marketing in China. After rebranding in 2016, the company got a new name and a new, wider scope of business approaching it 360 point of view; including CG Arts, VRFx, and Animation.
For Pink Liao, whose Chinese name features the characters «航宇» (exploring the universe), the  fascination with space is not random. «[Science fiction] speaks a lot about human beings' curiosity about future life. I might not be able to explore space literally, but we can carry this space-exploring spirit into our territories – new visual effects and expressions».
WDP创建于2012年,是中国专注于动画营销的广告公司的早期开拓者之一。2016年公司改组之后,除了更新了名字,还全方位拓宽了业务范围,包括CG艺术、VRFx、动画等。Pink Liao的中文名字为航宇,在他看来,对于空间的想象不是随意的。"科幻小说主要讲的是人类对于未来生活的好奇。我们可能无法脚踏实地地去探索宇宙,但可以把这种探索空间的精神带到我们的领地——新视效和表达。"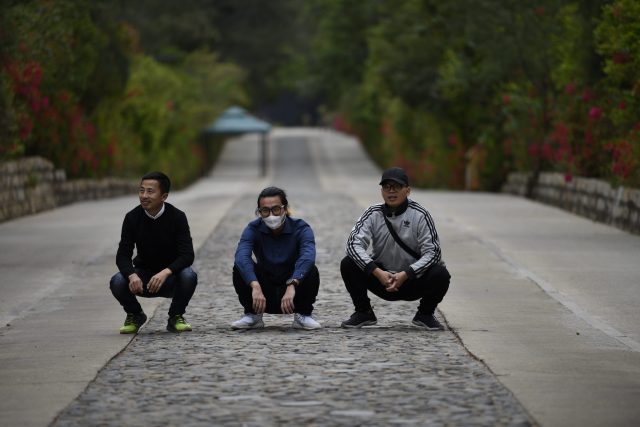 Pink Liao  Client Advisor, Corporate Strategy & Producer
Liangzhen Su (left)  Program Production Group Procudure Management, Producer
Caichao Chi (Right)  Head of SP Business Department & Director
WDP feels they are now ready to put themselves into a broader market, eyeing the frontline advertising businesses in Beijing, Shanghai, Guangzhou and Shenzhen. «Many will say, you need to be fully prepared to capture the opportunity when it presents itself. But for me, opportunity has to be created and I have to be the creator»—says Pink. He also shares that modern advertising is a battle of integrated marketing, including videos, social media hot topics, working with KOLs and more. That's why WDP always looks for ways to present ideas in a more creative way and meet the different needs of their clients.
WDP感觉已经做好准备向更广阔的市场拓展,将目光锁定在北京、上海、广州、深圳这些一线广告城市。Pink说:"很多人都会说,要做好十足的准备,等机会来了就要抓住。但是对我来说,机会不是等来的,是去创造的,我必须要做个创造者"。他还提出,现在的广告是整合营销的战役,包括视频、社交媒体热点话题、与KOL合作等等很多环节。所以,WDP一直坚持呈现更具创造性的创意呈现方式,以满足客户的不同需求。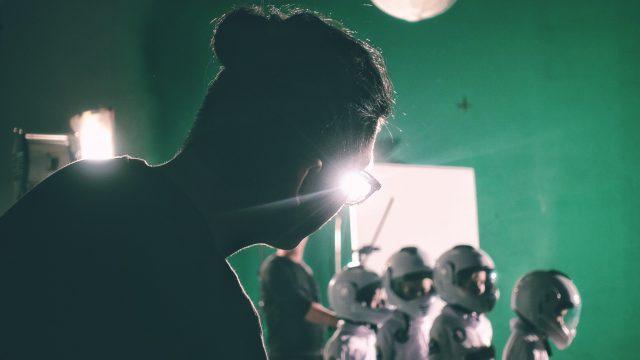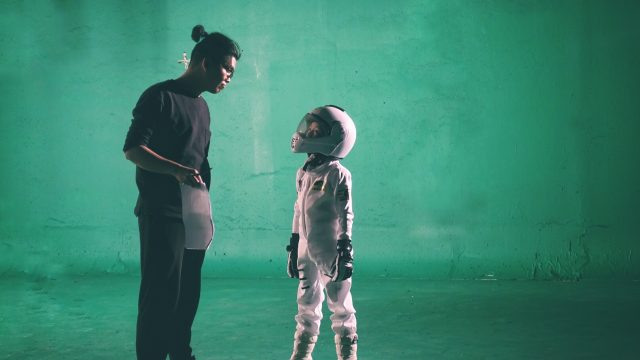 WDP's client list includes: Xiamen Airlines, Xtep, Anta, Yinlu, 361°, Erke and more. When asked about the most satisfying and impressive work the team has done, Pink named a TVC for Lining. WDP's Sports Performance Division has directly or indirectly served all the first-tier national sports brands, but Lining is a different game. Founded by China's most famous gymnast, Li Ning is a Chinese sports business icon. The 50-sec spot WDP did for the brand showcases the properties of their Marathon series sneakers by using only visuals. WDP's commitment to Sci-fi style visual content is also noticeable in other works they've done : for XTEP Kids series TVC they created futuristic worlds and storylines, and for ERKE's ad which was set on the Moon.
WDP奇境视效的客户包括厦航、特步、安踏、银鹭、361、鸿星尔克等。当被问WDP团队做过的最令人满意和印象最深刻的案例时,Pink选择近期的李宁䨻飞电TVC。虽然目前WDP运动表现事业部已直接或间接服务了所有国内一线民族运动品牌,但是为李宁拍视频是另一极的成绩。李宁由中国最著名的体操运动员创立,是中国运动事业的象征。WDP为该品牌做的50秒的广告仅仅依靠视觉效果展示了马拉松系列运动鞋的特性。WDP的科幻视觉内容呈现在他们的其他作品中也很明显:在特步儿童系列产品TVC中,他们创造了未来世界和相关故事情节;另外还有鸿星尔克的月球广告。
李宁䨻飞电TVC
ERKE 鸿星尔克
Pink shares that his career life can be compared to a Chinese fable called «Kuafu Chases the Sun»: setting a seemingly ambitious goal and breaking it down into tasks for each stage or each year. This year, WDP is aiming to keep abreast of the world's cutting edge technologies and attain more cross-field partnerships to co-create quality works, something which matters more to Pink  than profits.
Pink表示,他的从业生涯可以看作"夸父追日"的故事,因为他同样给自己设定了看似遥远的目标,再把目标拆分成每一阶段、每一年的任务。2020年,WDP的目标除了保持接入国际前沿技术,还要实现更多跨界合作,一起见证更好的作品诞生,这对Pink来说比盈利更重要。