If there is an embodiment of a "we think differently" approach in the form of a production house in China, Achill would be it. A small team of six doing work that often requires others double the manpower and double the time. Founder Maomao and EP Mika say the common reaction to their efficiency is surprise… and SHP+ is curious to discover why.
如果在中国有一家"想法与众不同"的制片公司,那就是Achill明晰制作了。这支只有六人组成的小团队,能够完成其他人两倍人力,双倍时间才能完成的工作。创始人Maomao和监制Mika表示,大家通常都会对他们的效率啧啧称奇,而SHP+也很想知道他们的秘诀。
This is the team that once pulled off shooting 8 commercial spots in 10 days. A team, which is so motivated by the idea of doing interesting work that big budgets are not their priority. This is also the team that values the production process and believes in efficiency but thrives to make it enjoyable for everyone involved.
这支团队曾经在10天内拍摄了8部广告影片。他们偏爱有趣的工作内容,而大预算并非是他们的首选。同时这也是一支重视制作过程,并坚信效率的团队,同时他们还努力地让每个参与项目的人都能获得愉快的体验。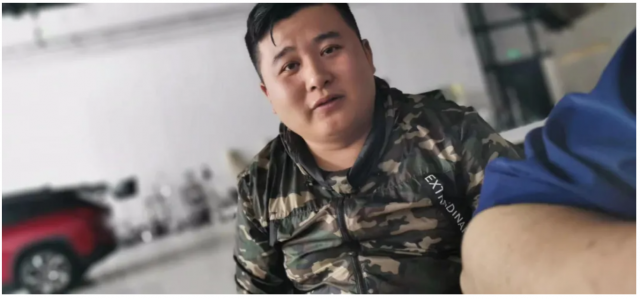 Achill's founder Maomao Achill创始人毛毛
The founder, Maomao admits, his background is puzzling. He hasn't studied film or production and didn't even have a mentor who'd taught him the ropes of the trade. Regardless, he dove right in and the first thing he did entering the industry was to co-found a production house. After having worked in Hangzhou for 7 years, he then set his eyes on a bigger stage of Shanghai, relocated there and solely established Achill in 2018. The EP Mika describes: "People have different passions. When I met Maomao and joined the company (this year), I discovered that he's an entrepreneur, and has the right character for it. The strange thing is, he may lack technical knowledge, but he can take one look at a script or a director's reel to tell if it's good. That kind of judgment works like magic".
创始人毛毛承认,他的背景的确有些不寻常。他并没有学过电影或制作,甚至没有一个导师带他入行。但不管怎样,他还是一头扎进了这个行业,第一件事就是与合伙人合作成立了一家制片公司。在杭州工作了7年之后,他将目光投向了上海这个更大的舞台,并于2018年在上海成立了Achill明晰制作。监制Mika是这么理解的:"每个人都有不同的理想。当我认识毛毛并加入这家公司时(今年),我觉得他的性格,可能他比较适合开公司。奇怪的是,虽然他可能有些技术方面的知识有限,但只要看一眼剧本或导演的作品,就能判断出是否优秀。这种判断就像魔法一样神奇有效。"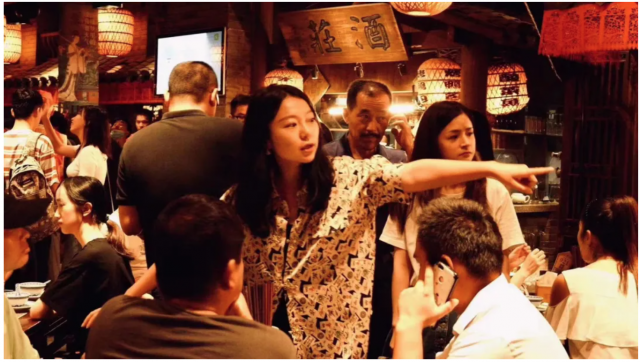 Achill's EP Mika
The founder's approach to production, the ability to think outside the box, and make the best out of even small budgets is what sets Achill apart. And the agencies that reach out to them want apparently exactly that from their production partner. "In this market you have to be different to survive. A lot of production houses go the same route: they make work, start to focus on business, the business expands, then they standardize every process, and then they go extinct. I think there's a lot of ways to make money, but I wouldn't want to turn creative industry into a purely commercial product", Maomao shares.  Mika adds a more practical understanding to the company's difference: "I think some production houses waste time on "procedures". We have our workflow, of course, but I think in production what matters more is precision. We don't give endless options on locations, directors and crew. All that back-and-forth feedback and discussions is a waste of time and energy. Instead, we offer a few selected options we're confident in, and efficiency applies to everything".
创始人独特的制片方法、不走寻常路的思考力,以及即使是小预算也能做到最好的能力,是Achill明晰制作脱颖而出的秘诀。而那些找到他们的经纪公司显然也是看重了他们的这些优点。Maomao说:"我和所有的制作公司应该都不一样,我觉得在这个市场上必须要有特点才可以活得下来。很多制作公司走的路都一样,先是出作品,然后出完作品开始做生意,做生意做大,然后开始做流程,然后灭亡。我认为赚钱的方法有很多,但我不想把创意产业变成纯粹的商业产品。" Mika又补充了一条非常现实的优势:"我觉得有很多制作他的时间花费在流程,比如说找场地,他可能找了100个,然后让导演挑,然后再反馈,然后再给客户看然后什么。但我们可能这个地方应该是什么样的,或者这条片应该是摄影师,我们就两个选择,然后包括场地演员都是这个样子。制作的流程要精准,否则的话很耗费精力和时间。"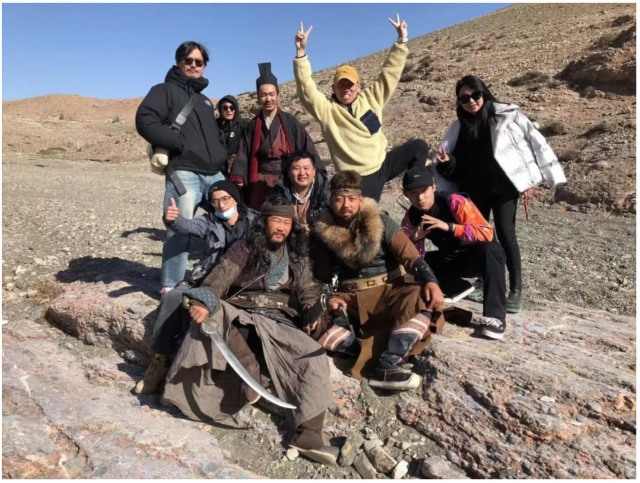 Tmall International shoot 天猫国际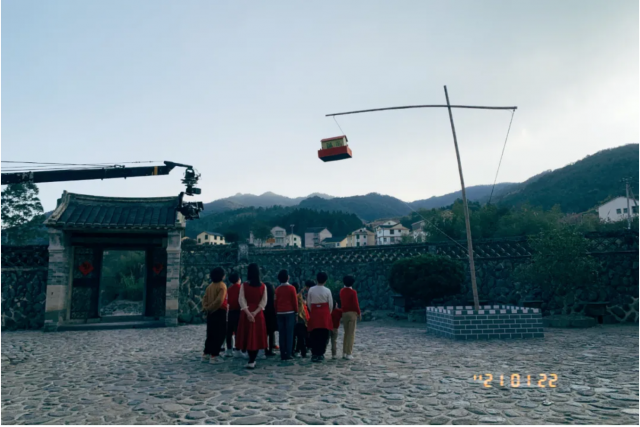 Oreo奥利奥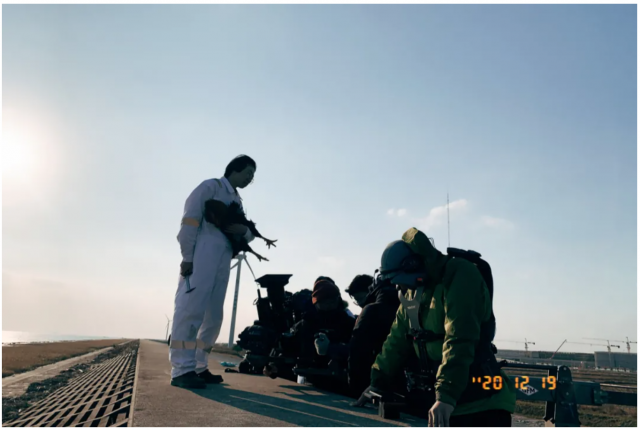 王小卤
Achill is a small team of multitaskers, where an EP, for example, can also do casting, styling, and even directing, if it's in the best interests of the film. True to their slogan, the team is "only allured to the interesting and meaningful". With different examples, Mika and Maomao define "interesting" as an unforgettable experience. The kind of shoot where everybody is so heavily invested in the final product, that no matter how exhausting the process is, everyone involved goes above and beyond to create a positive atmosphere. For Maomao an example of such interesting work is the "Ancient Vlog" spot they shot for Tmall International. For Mika— Feizhu commercial.
Achill明晰制作虽然团队不大,但人人都是身兼数职,例如,监制也可以做演员,造型,甚至导演,只要是对拍摄有利就没有问题。正如他们的口号,这支团队 "只对有趣感冒。" 通过例举不同的例子,Mika和毛毛将"有趣"定义为难忘的经历,一种所有人都投入大量精力于最终产品的拍摄方式,无论过程有多累,每个人都在努力创造一种积极的氛围。对于Maomao来说,有趣工作的一个好例子就是他们为天猫国际拍摄的"古代Vlog"系列短片,而Mika最喜欢给飞猪拍的短片。
Tmall International 天猫国际
Ancient Vlog turned out way harder to shoot than the initial simple brief suggested. The location had to have the sea and the desert and be beautiful from all directions as the vlog format meant constant movement. When the two days was not enough to shoot everything, Maomao in a split second made a decision that from both script, and budget perspective, it would actually be more cost-effective to extend the shoot for an additional two days shoot instead of just trying to cram everything into one extra day. "Seems counter logical budget wise, but first, I didn't want us to end up in the situation, where we added one day, and it was still not enough. Also, with logistics and organizing part of the crew earlier departure, shooting two days was not much different than shooting one day until late, when everyone's stressed to finish in time", Maomao remembers.
"古代Vlog"系列短片比最初的项目简报中描述的更难拍摄。首先地点必须有大海和沙漠,还得365度漂亮无死角,因为vlog就得不断地移动拍摄,短短两天显然拍不完。毛毛很快做出了决断,从剧本和预算的角度来看,其实多拍两天比紧紧张张只多拍一天要划算得多,Maomao回忆道:"虽然这似乎有违预算逻辑,但首先,我不希望出现就算增加一天,但仍然不够的情况。另外,由于提前出发的部分工作人员的后勤和组织,两天的拍摄和一天拍摄到很晚,但每个人都压力山大地要求按时结束之间,并没有太大区别。"
The Feizhu commercial shoot, which Mika says stands out the most for her, wasn't smooth either. Even though Travel genre commercials are now Achill's forte, these styles of films are often tricky as you frequently need to shoot a big, epic and "wanderlust" imagery within a limited budget. In addition, on this project, the director Ding Yuchen got injured during the shoot, which complicated the transportation and shooting. "Getting from one place in Yunnan to another, we had two cars— so the director could lie down, and we fit in the second one with all the clothes. But I remember the atmosphere during the production was great. We would drive around, then shoot, then hit the road again. I did the wardrobe to cut the expenses, and there were so many clothes to iron, one day when I lay it all out it occupied the whole room. But even though we were all exhausted, in the end it was a great experience", Mika reminisces.
Mika认为对她来说体验最棒的飞猪短片的拍摄也并不算轻松。虽然旅行类型的广告现在是Achill明晰制作的强项,但这种类型的广告往往是棘手的,因为你经常需要在有限的预算下拍摄出宏大的,史诗般的"旅行大片"。此外,在这此项目中,导演丁雨晨在拍摄过程中受伤,使得运输和拍摄变得更为复杂。Mika回忆说:"从云南的一个地方到另一个地方,我们有两辆车,导演可以躺下,我们可以把所有的衣服都装进第二辆车里。但我记得制片过程中的氛围非常棒。我们开车兜风,开拍,然后再上路。为了节省开支,我自己做个服装,超多的衣服要熨,记得有一天我把衣服一摊开,就把整个房间都占满了。尽管大家都很疲惫,但最终这是一次很棒的经历。"
Feizhu commercial 飞猪
When we ask about what kind of directors Achill prefers to collaborate with, there's a long pause for the first time in our conversation. Then Maomao lays out three seemingly simple characteristics: first, the director must have a nice character, second— have a talent, and third— love the industry and what he does. Interestingly, Maomao disagrees with the prevailing idea that pandemic gave local directors a chance for extreme growth: "Yes, many directors got a chance to be noticed, because there's so much work. But since the pandemic, I don't think there was one groundbreaking commercial. Without foreign competition that diversifies the market there's no healthy development. I really hope the situation soon changes, and we can again cooperate with foreign directors and shoot abroad in the near future".
当问到Achill明晰制作更喜欢与什么样的导演合作时,我们的对话第一次出现了长时间的停顿。然后毛毛列出了三个看似简单的特征: 第一,导演必须人品好,第二,有才华,第三,热爱这个行业和他所做的事情。有趣的是,毛毛并不同意当下大多数人的观点,即新冠疫情为本土导演创造了火速成长的机会:"的确,不少导演都有了更多的机会受到关注,因为工作太多了。但在新冠疫情之后,没有出现过很突破的一个片子。没有使市场多样化的外国竞争者,就没有健康的发展。我非常希望这种情况能尽快改变,希望在不久的将来我们可以再次与外国导演合作,在国外进行拍摄。"
啵啵气泡水 王一博
As to Achill's future plans, Maomao says he's focused on the Now. This year they decided to adjust their work mode, decreasing to doing only one-two commercial films per month. Fueled by the goal to shoot only interesting projects, Maomao and Mika fear sometimes to fall into the trap of losing sight of what's quality work. That's why they are straightforward about the question if awards are important to them? Even though most awards notoriously ignore production, focusing mainly on the agencies, but for Achill receiving the recognition of the industry is one of the standards to measure their work. To date, Achill's work earned 2020 IAI Award (China production company of the year), 2020 Golden Lion Awards (Best Producer?), 2020 ROI Award among others. Maomao concludes: "I do hope our team produces only quality work in the future. I want every film we make to drive the whole industry. Some companies dream of big growth, but I want us to stay small and precise. To keep our core and continue to be driven only by interesting, meaningful works."
至于Achill明晰制作的未来规划,毛毛告诉我们,他关注的是当下。今年,他们决定调整工作模式,减少到每月只拍一两部商业广告。毛毛和Mika的目标是只拍摄有趣的项目,他们有时担心会陷入看不到什么是高质量的工作的陷阱。因此,当问到"获奖是否重要?"的问题时,他们直言不讳地袒露了心声。尽管众所周知,大多数奖项都会忽略制作,偏爱关注经纪公司,但对Achill明晰制作来说,获得业界的认可是衡量他们工作的标准之一。迄今为止,他们的作品获得了2020年IAI国际广告节大中华区年度制作公司、2020年金狮国际广告影片奖最佳制片、2020年第十三届金投赏业创意奖等等。毛毛总结道:"我希望我们的团队在未来只做高质量的工作。我希望我们拍的每一部电影都能带动整个行业。有些公司梦想着做大做强,但我希望我们保持小而精的状态。保持我们的核心,继续只被有趣的,有意义的作品所驱动。"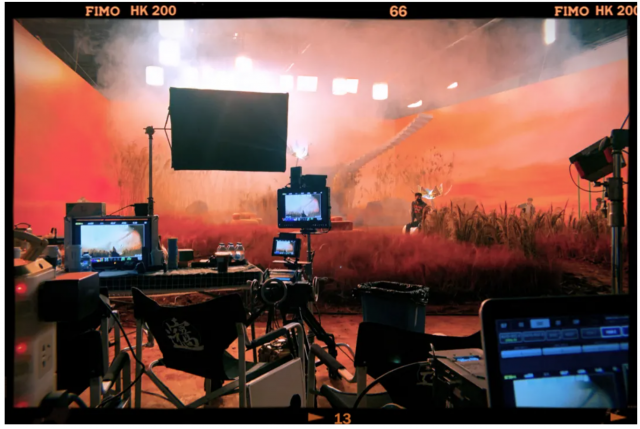 On set of Bosie 拍摄现场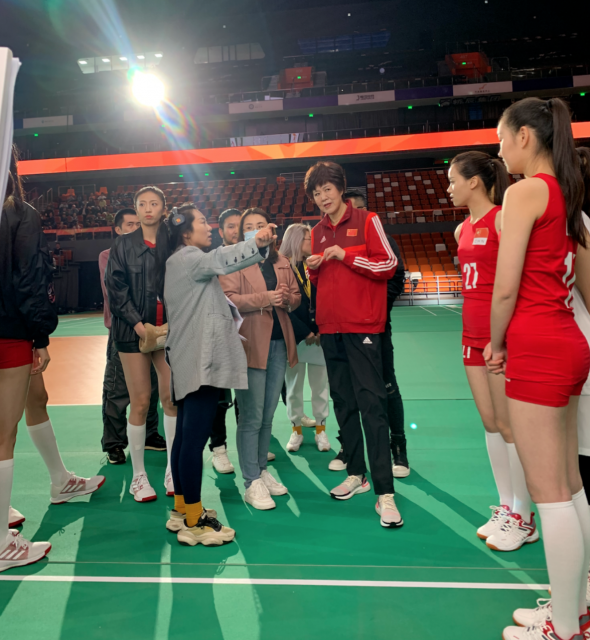 Lenovo shoot 联想 上场拍摄现场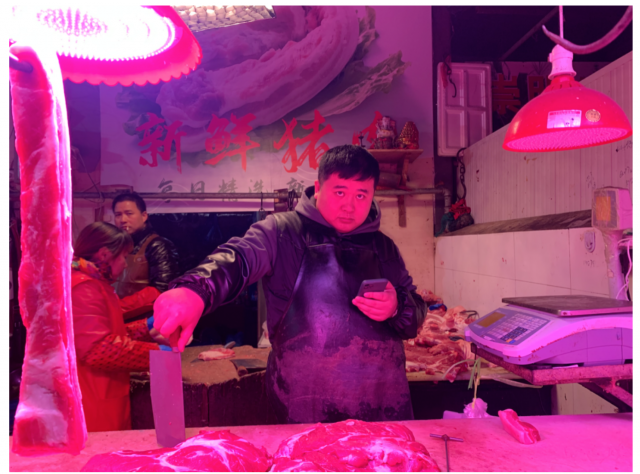 Maomao at Keep shooting 毛毛在Keep拍摄现场
OTHER WORKS BY ACHILL FEATURED IN SHP+: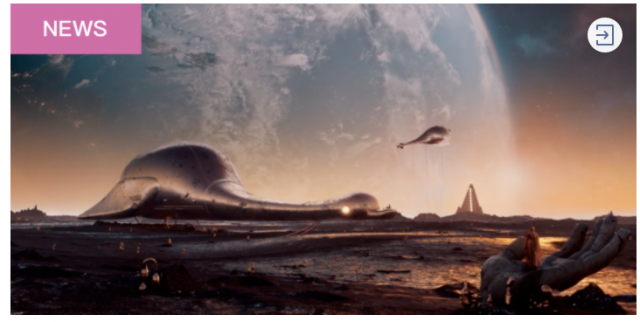 Futuristic world of Bosie 伯喜的未来世界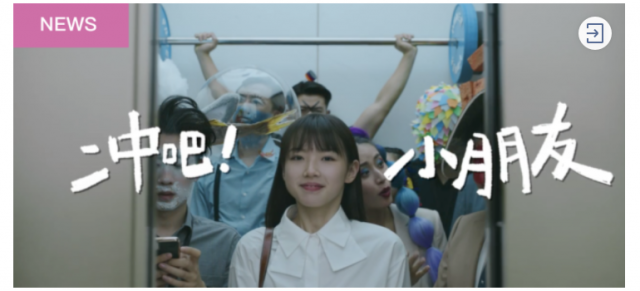 The odder, the better: Gen-Z beauty ads|越奇特越好:Z世代的美妆广告