During Covid, big brand product launch events have become more reliant on films instead of live event presentations. The new OnePlus 9RT mobile phone and OnePlus Buds Z2 launch is no exception with the brand releasing a 13-minute secret agent themed film to showcase the two new products and their features in an entertaining and informative way.
近年来,受全球疫情影响,品牌的产品发布打破常规线下发布会的形式,越来越依赖品牌宣传片,而手机品牌一加也是一样,通过一部13分钟的秘密特工主题影片,发布了品牌新推出的两款手机:一加9RT和一加Buds Z2,以兼具娱乐性与信息性的方式,展示了这两款新产品的魅力与功能。
One Plus teaser
The client direct film was produced by Sweetshop Shanghai office but shot in Kiev with the help of production service company The Martini Shot. SHP+ talks to the writer & director Sebastien Guy about how this great project came together.
这部直接来自客户的项目,由Sweetshop上海办公室制作,但拍摄却在制片服务公司The Martini Shot的帮助下,在乌克兰的首都基辅完成。SHP+采访了编剧兼导演Sebastien Guy,深度挖掘这个制片项目的背后故事。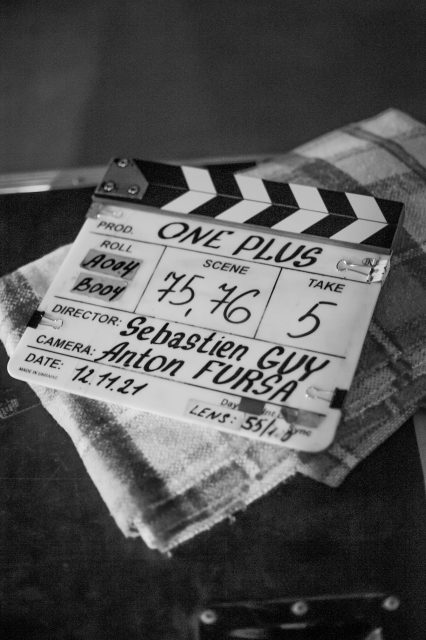 SebGuy: The script focused on a lab technician that was doing various tests on the phone and the ear buds. Within those tests, the audience was given all the specs and feature information on the products. They also wanted to show the phone from a first-person point of view and give it a personality. When I was approached, I asked the client if I could give the film a rewrite. They agreed, as long as I kept the lab technician performing a few tests and showcased his determination of never settling for less than the best and that we also maintained the phone's POV giving it a personality and voice.
SebGuy: 这个剧本讲述了一位实验室技术员对手机和耳机做各种测试的故事。通过这些测试,观众会了解到产品的所有规格与特性方面的信息。客户还想以第一人称的角度展示这款手机,并赋予它个性。但是当客户找到我时,我提出是否可以重写这部电影,他们同意了,只要我保证两件事:一是剧本中的这位实验室技术员仍然会做一些测试,表明他决不妥协,追求完美的决心;二是要保留手机的POV,对它进行了个性和声音方面的拟人化。
Brand film

SebGuy: The biggest challenge I had with the brief, was how do I make a lab test on a phone be visually exciting and entertaining? So, I tried to think of other examples of films with lab technicians and of course the coolest one I could think of was the character Q, in the James Bond films. And from that, it gave me the idea of creating a secret agent, James Bond style film where the characters use the products on their mission. It pretty much came together quite quickly and easily from that point on and the clients liked the idea. But I still needed to find ways to incorporate over a dozen product features within the storyline in an organic way that made sense to the plot, while keeping it engaging and yet still be informative on the two products.
SebGuy: 我认为简报中最大的挑战是,如何在视觉上让手机的实验室测试显得精彩又刺激。于是,我在脑海中搜索其他有实验室技术人员电影的例子,而我能想到的最酷的一个角色,自然是007系列电影中的Q。想到这里,我萌生了创作一位特工的想法,风格类似007系列电影,而主角则使用品牌的产品执行任务。一旦想法形成,事情就变得水到渠成了,客户也很喜欢这个概念。但我仍然需要找到一种方法,以一种有机的方式将十几种产品功能整合到故事情节中,在符合情节的同时保持影片的吸引力,在精彩的剧情中穿插两款产品的相关信息。

SebGuy: As a director, you are always in some ways writing or enhancing a script. That's your job, to make it better than it is on paper. So, you add a scene, a shot or change a location or add in emotional moments, etc. But it's rare you get to completely write a commercial and I am thankful to OnePlus for entrusting me with that opportunity. In the past, I've been lucky enough to have been able to do this a countless time. Especially when it comes to dialogue-driven commercial films. I've also written and directed a feature film, so I think I understand how to tell a story. Because of my past experience of writing on various commercials (even for some that I haven't directed), I have found that clients trust me when it comes to writing. Also, as a director, I understand production, so it allows me to write and create scenes that are feasible to be shot within the budget and production limitations, as opposed to an agency writer, who sometimes writes without considering or knowing the budgets or shooting limitations that might exist.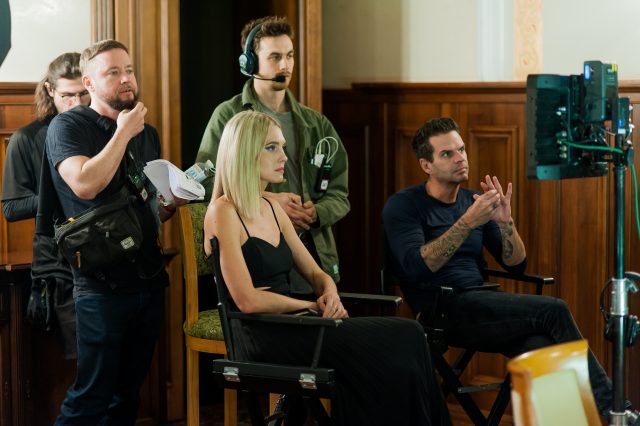 SebGuy: 作为一名导演,总会有机会编写或完善剧本。毕竟,让影片比最初的剧本精彩,是导演的本职工作。所以,我们经常会添加场景,镜头,或者改变地点,或者添加情感情绪的时刻,等等。但你很少有机会从头到尾地编写一部广告,我很感谢一加给我这个机会。在过去,我真的非常幸运,以这样的方式编写过很多次电影,特别是当涉及到对话为主的广告时。我也自编自导过一部剧情片,所以我认为我懂得如何讲故事。由于过往的经验丰富,写过各种广告(甚至有些广告我还没执导过),我发现在写广告剧本的时候,客户一般非常信任我。此外,作为一名导演,我也了解制作,所以这让我可以在考虑到预算和制作限制的情况下,编写和创作可行的场景,而非像代理编剧那样,有时会在不考虑或不知道可能存在的预算或拍摄限制的情况下写作。

SebGuy: Because this was a 13-minute movie, I approached writing this as a long form film. I wrote in a screenplay format so we could visually break it down as you would a feature film. Meaning, all key heads of departments could clearly see and understand their requirements. But I was the only one that had or could use the screenplay software, so it meant every single change in the script, no matter how small or minor had to be done by me as opposed to someone in production. But in some ways, that was a good thing as it maintained that I was completely involved across every change and every detail that was requested by client or production.
SebGuy: 因为这部电影时长13分钟,所以我把它写成了一部长篇电影。采取了剧本的形式,这样我们就可以像看剧情片那样直观地分解它。这意味着,所有部门的关键负责人都能清楚地看到和理解他们自身的需求。但我是唯一一个会使用剧本写作软件的人,所以剧本中的每一个改动,无论多小,都必须由我而不是制片人来完成。但从某种程度上来说,这是一件好事,因为我完全参与了客户和制作部门提出的每个更改和每个细节。

SebGuy: A top young Ukrainian DOP called Anton Fursa. The producers in Kiev showed me his reel and I knew he was perfect. Anton and I got along exceptionally well. I always like working with local DoPs as often as possible, no matter which country I'm shooting. They generally already have their "well-oiled machine" crew that allows them to work fast and efficiently, as they know and understand how it is to shoot in their city or country. The team that we had on this film were exceptional. I can't praise the Ukraine production and crew enough for how talented and professional they all were.
SebGuy: 是一位名叫Anton Fursa,来自乌克兰的优秀青年DOP。基辅的制片人给我看了他的影片,我当时立刻意识到他就是完美的人选。Anton和我处得非常好。无论我在哪个国家拍摄,我总是喜欢尽可能多地与当地的摄影指导进行合作。他们通常就像"运转良好的机器"一样熟门熟路,这让他们能够快速高效地工作,因为他们知道并理解如何在自己的城市或国家进行拍摄。我们拍摄这部电影的团队非常出色。我的乌克兰的制作和工作人员是那么有才华又专业,再多的赞美都没办法表达我对他们的喜爱。

SebGuy: It was probably one of the most fun and relaxed shoots of my career. It was such a collaborative process between the PH and client. Sweetshop was exceptional in giving me the support that I needed, and the producer April Lee was always ensuring decisions were based on maintaining the creative and the story even though there many production limitations. She never lost sight of the importance of the story. OnePlus as client was also one of the best clients I've ever worked with. They were completely open to so many great ideas and gave us complete trust. All the way through, their comments and input were always on point and they worked with us to make sure any requirements they had would work seamlessly within the tone and story that we had created. I really have to applaud them for their creative openness as a brand. The film is better because of their insights and input, which is not something I can always say on many other jobs 😉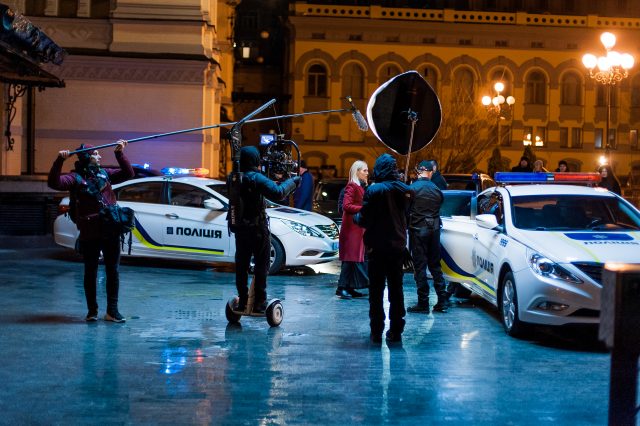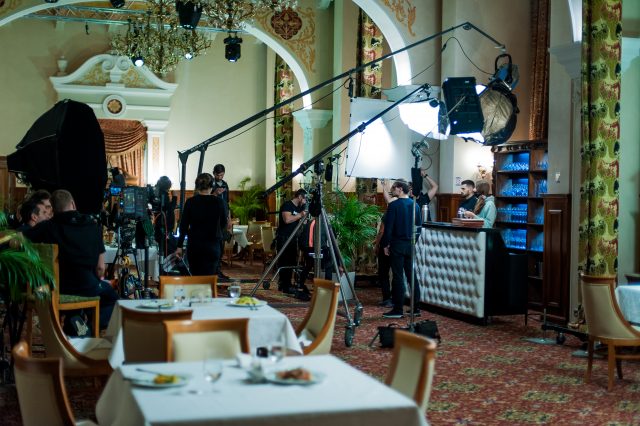 SebGuy: 这次或许是我职业生涯中最有趣、最轻松的拍摄之一。制片公司和客户之间的合作过程相当顺利。Sweetshop给予了我所需要的所有支持,制作人April Lee总是确保项目决策不会牺牲创造性与故事情节,尽管有许多制作限制,她从未忘记故事的重要性。一加也是我合作过的最棒的客户之一。他们对许多出彩的想法持开放态度,并给予我们完全的信任。在整个过程中,他们的评论和意见总是切中要点,他们与我们协作共进,以确保他们的任何要求都能与我们创造的基调与故事无缝衔接。我真心想要为他们作为品牌的开放性与创造性鼓掌。这部电影也因为他们的见解和投入而变得更好,这句话我可不是对谁都说的哦(眨眼)。
It was a three-day shoot, all shot within the city of Kiev. Two days on location and one day in studio. We cast our actors from South Africa, Poland and Ukraine and I was the only one on set from production and client. The Client and Sweetshop were all on remote. But the Ukrainian producers Tanya Shevchuk and Vadim Dusman were so on top of it all, everything went super smooth. We all had so much fun making this film and I think the end result shows that. I'm incredibly grateful for everyone involved.
拍摄一共进行了三天,全部在基辅市内完成。外景两天,摄影棚一天。我们的演员来自南非、波兰和乌克兰,我是唯一一个在片场的片方。而客户和Sweetshop都是远程工作。但乌克兰的制作人Tanya Shevchuk和Vadim Dusman非常出色,一切都非常顺利。拍摄这部电影我们都很开心,我认为最终的结果也反应了这一点。我真的非常感谢所有参与其中的人。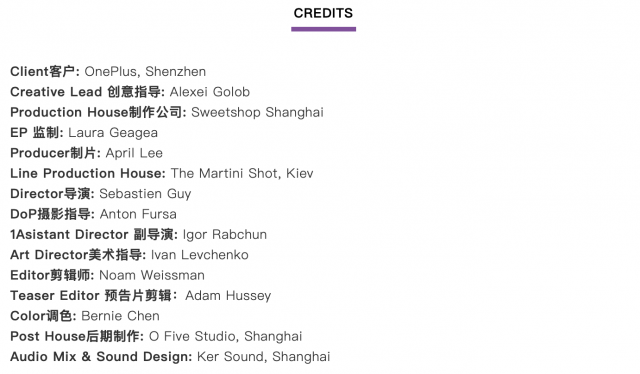 RELATED ARTICLES:
Director Sebastien "More than a Car" Guy|导演Sebastien Guy:"不止于拍车"