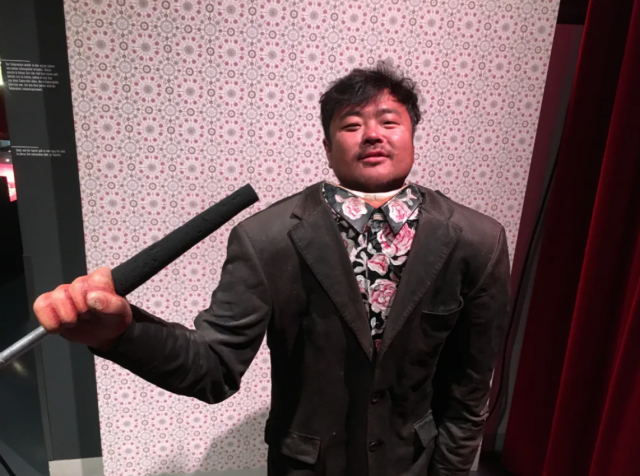 Cinematographer Xi Bing, mostly known in the industry by his nickname Ice, is in high demand in China. With over 200 commercials in his portfolio, a schedule, constantly packed with challenging projects, and a twice fulfilled movie dream, Ice is not slowing down. His cinematographic adventure brought him all the way to Russia where he trained with biggest Russian masters of cinema. Sprinkling his speech with occasional sentences in Russian and eruptions of laughter, the very personable Ice tells SHP+ his story.
摄影师席冰目前在中国的很抢手,业内人士送给他的昵称是"Ice"。他的作品集中有200多部广告,他的时间表,则总是塞满了各种充满挑战的项目,在拍摄了两部电影,实现了自己的电影梦后,Ice也没有放慢脚步。他的电影冒险之旅一路带着他来到了俄罗斯,在俄罗斯他又接受了俄罗斯电影大师们的训练。在近日的访谈中,他时而用俄语说几句,时而放声大笑,这位风度翩翩,充满魅力的Ice,向SHP+讲述了他的故事。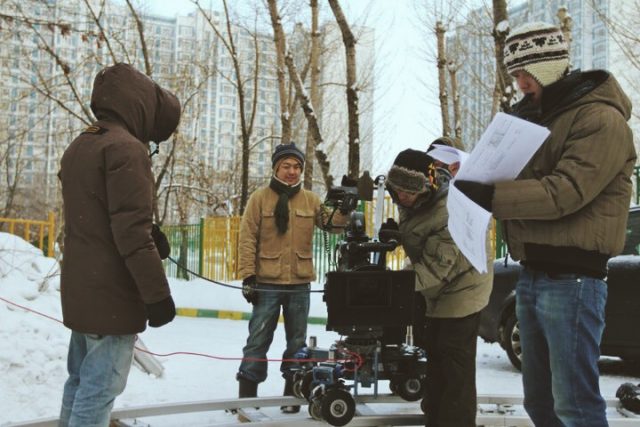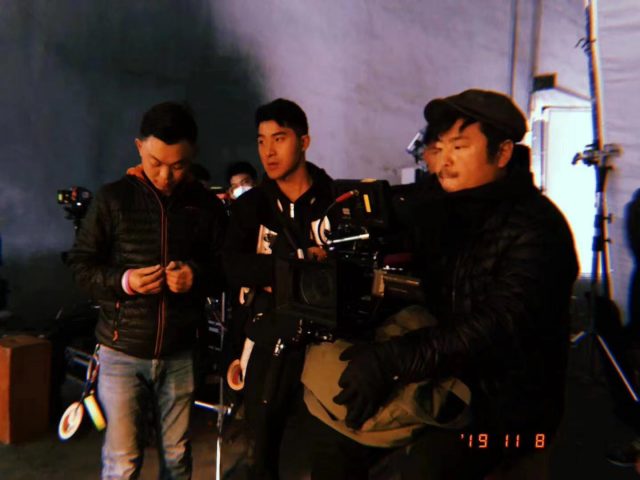 Cinematography can sometimes be viewed as an underrated asset in the advertising world. And yet, the kind of atmosphere, the texture, the type of storytelling directors tell heavily relies on the visual language used by cinematographer. "The texture determines the style of the movie, and this depends on the lens you use. Choosing a lens is now more important than before, since today everything is done digitally. What you want to show to the audience, what kind of scene you want: whether you focus on the character's faces, or their relationship with the surrounding— the cinematography does that", he shares. With that said, in Ice's experience directors like Wang Limin, who understands and even studied cinematography, are rare. To put it in numbers, among the directors Ice worked with, that's about 20%. The remaining 40% know something, but not much, and 40% have their priorities set on editing, acting and visual effects.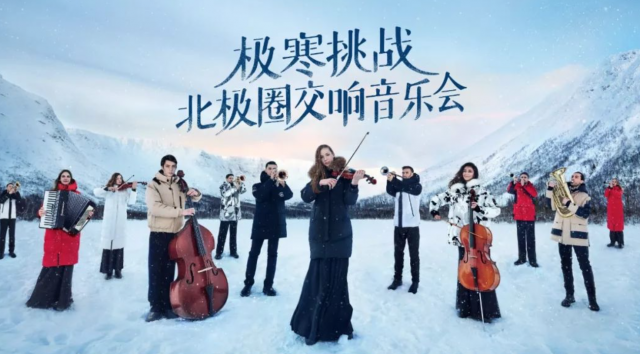 GOODZILLA Brings an Outdoor Concert to the Arctic Circle
在广告界,电影摄影的价值有时会被低估。然而,电影中的氛围、纹理和导演讲故事的方式与风格,都严重依赖于摄影师所使用的视觉语言。"纹理决定了电影的风格,这取决于你使用的镜头。现在选择镜头比以前更重要了,因为现在一切都是数字化的。你想向观众展示什么,你想要什么样的场景:无论你关注的是人物的面孔,还是他们与周围环境的关系,这些都得靠摄影师去实现,"Ice告诉我们。尽管如此,像王砺珉这样懂得,甚至学习过电影摄影的导演在Ice的过往经历中还是很少见的。如果从数据上看的话,在与Ice合作过的导演中,这一比例约为20%。剩下的40%的导演或许略知一二,但并不多,还有40%的导演最看重的是剪辑、表演和视觉效果。
Brand 品牌:Huawei 华为
Director 导演:Leonardo Dalessandri
Ice shares, that he never wanted to be a director. "The director can think of a relationship between the people, the philosophy behind. But visually, you're using camera to tell a story. You can make something unreal and beautiful, you can show real world's beauty with it", he says. Even after working in the industry behind the camera for years, and seeing in action different directors on sets, he feels no urge to take on that role. "Every day I might eat Beijing duck, but it doesn't mean I know how to make it", he summarizes with a laugh. He was, however, drawn to cinematography. He started his studies at university in journalism but quickly realized being a cinematographer was what he really wanted to do. The biggest challenge from there was how to make this dream a reality?
Ice说他从来没有什么导演梦。"导演想的是人与人之间的关系,背后的哲理。但在视觉上,你是在用镜头讲述一个故事。你可以创造不真实但却很美的东西,你可以用它来展示真实世界的美,"Ice分享到。即使他已在幕后工作多年,在片场观察过不同的导演,他也没有什么冲动去扮演这个角色。"就像我就算每天都吃北京烤鸭,但这不意味着我看看就能会做了,"他笑着用幽默做了总结。但对于摄影,他总是一往情深。在大学,他最初选择的专业是记者,然而很快,他就发觉自己真正想做的是电影摄影。那么问题来了,如何从这个起点来实现自己的梦想呢?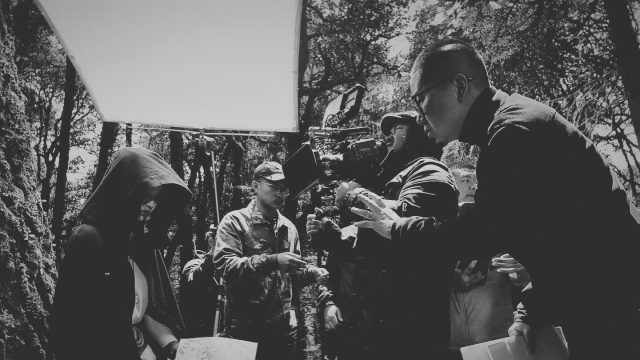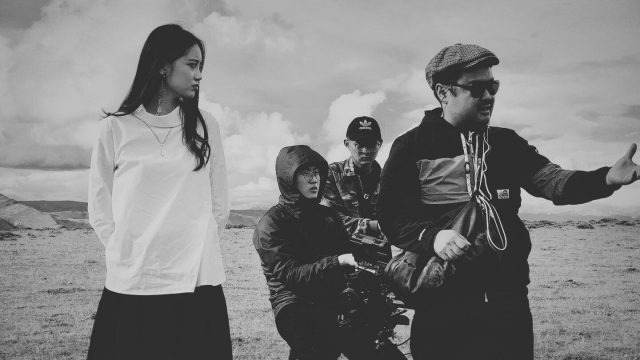 Russia was almost an afterthought in his list of choices to study cinematography abroad. He didn't have the patience to learn filmmaking "production style" in the United States, and their expensive tuition fees excluded any potential schools there anyway.  Similar high cost programs excluded him from universities in France and Germany. When one day, one of his professors in Beijing suggested Moscow's elite film school VGIK, Ice looked into its tuition fees which turned to be affordable and the teaching style/program was exactly what he was looking for… only one problem…it was all taught in Russian!
在他出国学习电影摄影的学校名单中,俄罗斯几乎是最后的选择。他没有耐心在美国学习"制作风格",而北美昂贵的学费也排除了任何可能考虑的学校。同样,法国与德国昂贵的学费也让他望而却步。直到有一天,Ice北京的一位教授向他建议,去莫斯科的电影名校全俄国立电影学院(VGIK)学习,Ice查询了学费后发现居然在预算内,而该校的教学风格和课程内容他也非常喜欢……但还有一个问题……那就是课程全部是俄语授课!
Brand 品牌:LANDROVER 路虎
Director 导演:JBL 李静波
Maybe it was a combination of blissful ignorance, a bit of illusion and fierce determination that made him believe it was possible to learn Russian quickly, especially if it meant to fulfill his dream. And through perseverance and very little sleep, he learned enough Russian in one year to start studding at VGIK, the world's oldest film school. More over, he spent 7 years in Moscow from 2005 learning from master Vadim Yusov, a legendary cinematographer most known for his work on 4 of 8 films by Andrei Tarkovsky. Always referring to his master in a respectful form with patronymic, Ice shares that he was very lucky to learn from Vadim Ivanovich. "He was a great cinematographer, a great mind, and he knew how to teach, to share it with his students. He had very strange character, but I liked it. He was passionate and taught something special, interesting about movement of the camera. In China at that time it was often more "static, static, static". But why do we call films "movie" ?— it has to move! He also believed in women, unlike some other masters who thought a woman can never be a cinematographer. In my class there was 50/50 gender ratio", Ice reminisces.
也许是幸运的无知、也许是一点点异想天开和坚定的决心给了他力量,让他坚信俄语速成是有可能的。于是Ice选择了俄罗斯。通过坚持不懈和牺牲睡眠,他在一年的时间里学会了足够用的俄语,并开始在VGIK,这所世界上最古老的电影学院里学习。之后,从2005年开始,他在莫斯科生活了7年,师从Vadim Yusov大师,这位传奇电影摄影师最著名的作品是Andrei Tarkovsky的8部电影中的4部。Ice总是以姓氏恭敬地称呼他的恩师为Vadim Ivanovich,他说自己很幸运能从老师那里学到东西。"他是一位伟大的电影摄影师,一位伟大的思想家,他知道如何教导学生,如何与他的学生分享所学。虽然他个性有些古怪,但我非常喜欢。他充满了热情,也教会了我们关于运镜的一些特别,又很有意思的知识。在当时的中国,大家追求的都是 '静态,静态,静态'。那么为什么电影的英文是'movie'呢?就是要'move'动起来呀!同时,我的老师还坚信女性也同样有摄影天赋,和其他认为女性无法成为优秀摄影师的大师们不同,在我的班级里,男女比例是五五开的,"Ice回忆到。
Brand 品牌:TMALL 天猫618
Director 导演:齐天佐
Ice  shares, that his master always said that a DoP has to learn all the time, focusing on lighting. He believed, that in the future the technology will allow to crop, zoom in and out to recomposition. But the lighting can not so easily be manipulated and is affect touches people. It's one of the key major tools in a cinematographer's arsenal. These concepts of light and camera movement are what helped Ice make a name for himself within his commercial work, even though a career of a commercial DoP was not what he had envisioned at the beginning. "Vladimir Ivanovich always told us that if we want to learn something very industrial, very Hollywood style filmmaking, we can not get it in VGIK. But we could get very good education in traditional scenes in art films there", Ice shares. At the start he wanted to be a cinematographer for feature films, but for a new DoP with only short films in his portfolio, it was hard to break through into the film industry's inner circle. Around that time, the commercial film industry, on the other hand, offered a new filmmaker more opportunities with the rise of advertising for the internet. It's been a long road from his first commercial for KFC shot on Canon 5D camera. Ice doesn't see the advertising world as a compromise anymore. He sees this dynamic industry as an opportunity for him to practice and grow his cinematographic skills in different genres over a short time span. But the fact is, he's already fulfilled his dream. "I never forgot the dream to be a DoP of movies, so I continued to pursue that and since have already shot two feature films. They have not been released on screen yet, but none-the-less that dreams been fulfilled!  So for me now, everything I'll do in the future is a bonus" he says with his contagious smile.
Ice还同我们分享说,他的恩师总是说一位电影摄影指导是需要不断学习的,特别要注重光影的学习。他相信,在未来,技术将允许裁剪,放大和缩小重组。但光不是那么容易操纵,而光往往是最能打动人心的。这是电影摄影师的主要工具之一。这些光和运镜的概念帮助了Ice在他的商业作品中积累了名声,虽然广告电影摄影指导的职业生涯并不是他最初所设想的。"Vladimir Ivanovich老师总是告诉我们,如果我们想学习一些非常工业、非常好莱坞风格的电影制作,VGIK可能教不了。但在这里,我们可以在艺术电影的传统场景中获得很好的教育,"Ice分享道。一开始他想成为一名故事片摄影师,但作为一个作品集里只有短片的新人,他很难突破电影行业的核心圈子。与此同时,另一方面,随着互联网广告的兴起,广告行业为新电影制作人提供了更多的机会。从他第一次用佳能5D相机拍摄肯德基广告开始,又经历了很长一段时间。如今,Ice不再认为选择广告界是一种妥协。他认为这个充满活力的行业是他在短时间内练习和提高不同类型电影技巧的机会。而事实是,他已经实现了他的梦想。"我从来没有忘记我的梦想是成为电影的DoP,所以我不断努力,从那以后我已经拍了两部电影。虽然它们还没有在银幕上上映,但梦想已经实现了! 所以对我来说,我现在做的每一件事都是加分项,"他用那充满感染力微笑,告诉我们梦已实现。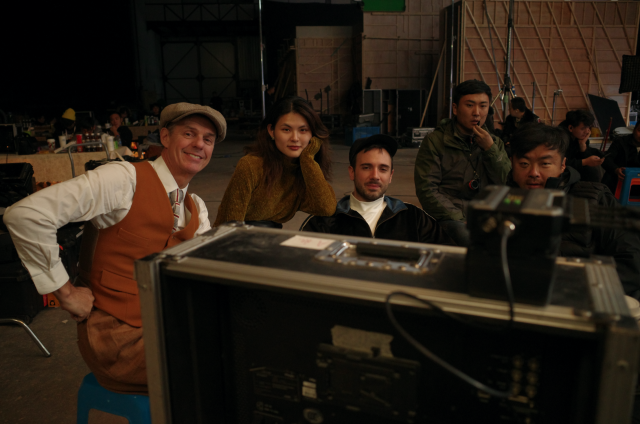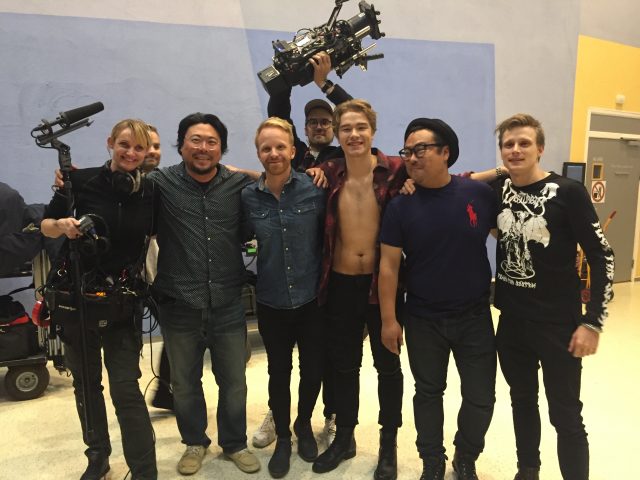 Other work shot by Ice and featured previously by SHP+: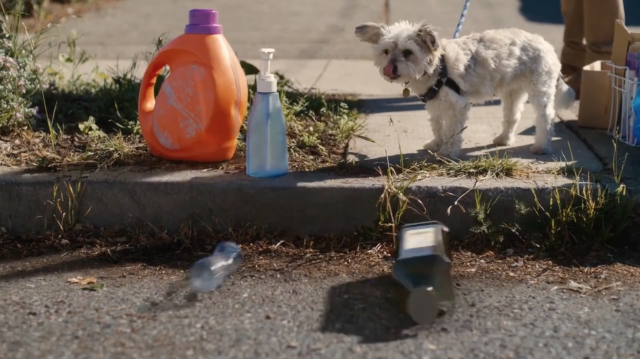 Weekly AD |「Bottles」宜家IKEA x W+K x The Loft Films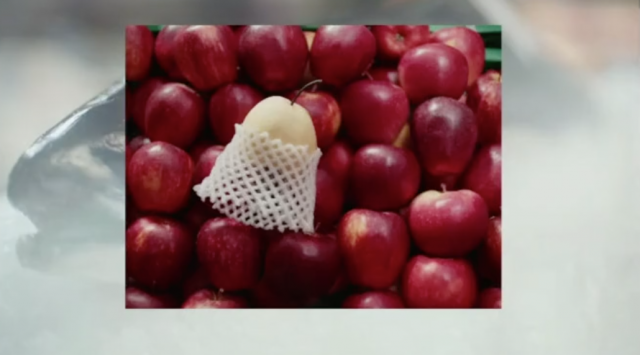 Weekly AD |「影像情书」Honor 荣耀 x CIG x Woofly Production House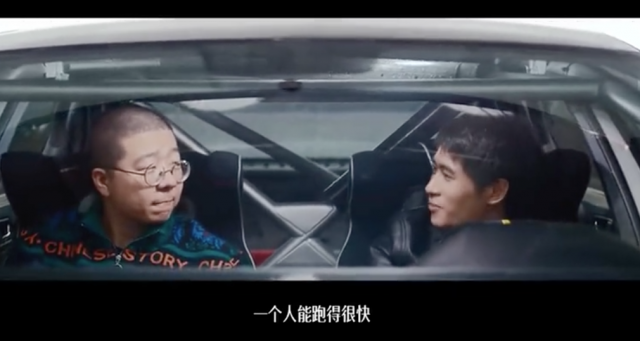 Weekly AD|「我和世界挺搭的」MATCH 马马也 x 上海葵友广告