Meanwhile in China, we are now all on stand by for making new ads, lets watch the ones from the Super Bowl that happened this last Sunday. The Super Bowl is one of the most-watched sporting events globally. In 2019 alone, the value in advertising spent went up to $412 million. This year was no different; they went wild with their creative instincts.
在中国的我们现在都准备好拍摄新广告了,与此同时,让我们来看看上周六的超级碗广告吧。超级碗是观看量最多的全球体育赛事之一。仅在2019年一年,在广告上的花费就涨到4.12亿。今年的广告依然精彩;广告的创意属性得到了超常发挥。
Here's a collection of must-watch commercials made for this moment in time.
搬好小板凳,来看看为这一时刻准备的必看广告吧。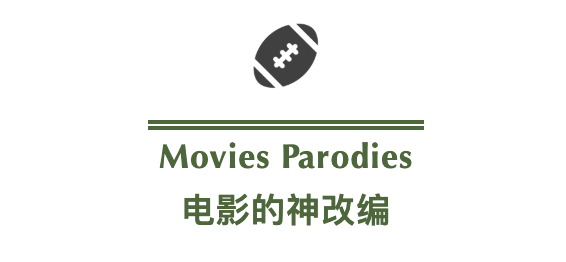 Not everything revolves around sports, parodies draw inspiration from a specific style and are a great way to produce viral content. But they need to be self-evident, and the originals, well-liked and respected.
不是一切都关于体育,改编的灵感往往来自一种特定的风格,且能很好地创作出引发病毒性传播的内容。但改编和原版都要是家喻户晓的,广受喜爱且备受尊敬的。
Why not start with an all-time classic of horror? In this one, Tracee Ellis Ross locks herself in a bathroom while Bryan Cranston axes the door. You know the scene. Its "Here's Johnny!" from The Shining.
Hard to decide what's best, when fluorescent Mountain Dew liquid comes out of the elevator and floods the hallway, or Cranston dressed as the eerie twins.
为什么不先从一部经典的恐怖片说起呢?在这部改编的广告片中,特雷西·埃利斯·罗斯将自己锁在浴室,布莱恩·科兰斯顿用斧头砍着门。这个镜头您知道的吧,就是那句《闪灵》里的"约翰尼来了!"
哪个镜头才是最棒的,是当荧光色的激浪汽水从自动扶梯里涌到走廊时,还是当科兰斯顿打扮成灵异双胞胎时,真是太难选择了。
Here's Mountain Dew
激浪(汽水饮料)的广告
It's never too late for the little but big-brained Martians from Mars Attack to make a cameo. The coffee-drinking alien worms from Man in Black are always welcome also. These are only two of the otherworldly creatures that come to earth to pick up their groceries in this Walmart spot. Start Wars robot duo r2-d2 and c-3po, unfortunately, didn't make it — they turned on the wrong galaxy, poorthings.
用《火星人玩转地球》里身材小但脑袋硕大的火星人作配角,永远为时不晚。《黑衣人》里喝咖啡的外星蠕虫们总是很受欢迎。他们还只是到地球取沃尔玛配送的外星生物中的两位。不幸的是,《星球大战》的机器人组合r2-d2和c-3po没有现身沃尔玛——他们走错了银河系,可怜的人呐。
Wallmart Famous Visitors
沃尔玛来了著名的访客
Speaking of comebacks, part of the cast of the 1993 hit, Groundhog Day, reunites for this Jeep commercial. Bill Murray reappears as weatherman Phil Connors and he is still trapped in a time loop, living the same day over and over again. Only this time, one thing is different: he drives a Jeep. Not a bad day after all.
说到怀旧,1993年的热映电影《土拨鼠日》的部分原班人马在今年的吉普广告片中重聚。比利·莫瑞再度出现,还是和气象员菲尔·康纳斯深陷时间循环,一次又一次地在同一天里生活。但就这一次,有件事不同了:他驾驶了一辆吉普车。那么这一天毕竟还不算糟糕。
Jeep Groundhog Day
吉普的土拨鼠日

There's nothing like a good laugh to charm a consumer base. Also,  there's nothing like a good snack for binge-watching sports on T.V..The hard part is deciding which of these three to get.
没有什么像开怀大笑一样能够吸引消费者。同样地,在狂刷体育电视节目时,没有什么像一份零食那样好吃。(现在有了精彩的体育节目)难点在于去针对这三点中的哪一点去做文章。
Cheetos, Can't Touch This
《奇多:不能碰这个》
We've all been there: dusty-cheese orange fingers. They're better known as "Cheetos fingers." they build up the snack devouring experience. The first thing that comes to mind is to suck it off. The second? "Don't touch that." Don't touch anything. The perfect excuse to remain inert and enjoy the new Cheetos Pop Corn.
我们都有过这样的经历:手指沾上芝士粉末变成橙色。它们更被广为人知地称为"奇多手指"。想到的第一件事就是吮吸掉手指上的粉末。那第二件事呢?"不要摸那个"。不要摸任何东西。这就是可以偷懒继续吃奇多新爆米花的完美借口。
Pringles Rick And Morty
《品客:瑞克和莫迪》
Rick and Morty trapped in a Pringles commercial. Simple as that. "How much do you think Pringles paid these people?" Summer asks. "Hardly anything," Ricky rebruttals. Fast and with genius layered irony. Irresistible for fans and non-fans alike
瑞克和莫迪被困在品客的广告里了,事情就这么简单。"你认为品客会给这些人多少钱?"萨莫问到。"可能什么都没有,"瑞奇反倒认为。(这支广告)节奏快,带着含讽刺的天才级创意,粉丝和非粉丝们都难以拒绝。
The Cool Ranch Doritos
《多力多滋酷农场系列》
For the last Doritos pack in the Old West, Lil Nas X and Sam Elliott face each other in a Mexican standoff. Villagers run and hide, straw blows in the wind. But no guns are in sight. How to sort it out? A Dance battle, of course! They mix street, country, and break dancing. It's all about the best cowboy moves.
为了争老美国西部的最后一包多力多滋,李尔·纳斯·X和山姆·艾略特在一场墨西哥式的对峙中相逢。村民跑的跑,躲的躲,稻草在空中扬起。但周围没有枪,怎么一决胜负呢?当然是用舞蹈决战!于是,他们开始一场混合了街头、乡村和霹雳舞的交锋——一切都是为了跳出最好的牛仔舞步。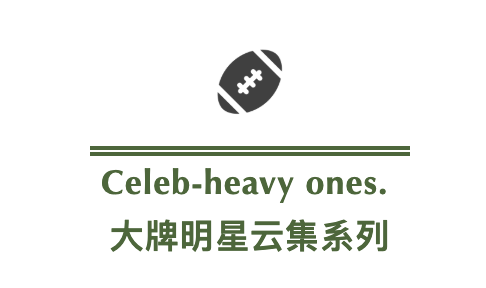 The list is long, this year we had John Legend, J.Lo, Jimmy Fallon, Winona Ryder, Chris Evans, Maisie Williams, Usain Bolt, Tom Brady, and many, many, more. We can only imagine how much money that sums up in terms of rewards.
名单很长哦,今年有传奇哥(John Legend)、詹妮弗洛佩兹(J.Lo)、吉米·法伦(Jimmy Fallon)、薇诺娜·瑞德(Winona Ryder)、美队克里斯·埃文斯(Chris Evans)、麦茜·威廉姆斯(Maisie Williams)、闪电飞人博尔特(Usain Bolt)、汤姆·布雷迪(Tom Brady)等等很多人。我们只能想象这些钱加起来是多少回报。
Coca-Cola Show Up
《可口可乐:露面》
Martin Scorcese looks hilariously out of place while alone in a costume party. It's all Jonah Hill's fault for not showing up. He's just not feeling bright. They text each other, and everyone waits anxiously for Hill to reply. Hill runs to the C-store, pops a can of Coca-Cola Energy and texts back the magical words: "On My Way." The world rejoices.
在一场化妆派对上,孤身一人的马丁·斯科塞斯看起来和周围格格不入,显得无比滑稽。这都怪乔纳·希尔没有露面。乔纳就是觉得心情不好。他们开始给对方发短信,该希尔发了,片中的所有人都在焦急地等他回复。希尔跑到便利店,砰地一声打开一罐可口可乐能量饮料,回了一句神奇的话:"在路上了!"于是全世界狂欢起来。
Amazon Before Alexa
《亚马逊:Alexa问世之前》
It seems that voice assistants were not always digital. "What do you think people did before Alexa?" asks Ellen Degeneres. "I don't know," Answers her partner, Portia. The viewer then travels in time and meets the Alexas, Alexis, and Als of the past, all overruled by imperative, sometimes vile, requests.
在过去,好像语音助手不是总是数字化的。"你认为在Alexa问世之前的人们都是怎么过的?"艾伦·德杰尼勒斯问到。"不知道,"爱人波西亚回答。接着,观众就穿越到了过去,见到了各种Alexas, Alexis, 和Als,他们都被提出命令式(有时是卑鄙)要求的人使唤着。
Facebook Groups: Ready to Rock!
《Facebook 群组:准备好了!》
In its first-ever Super Bowl ad, Facebook gives you a selection of goofy and original groups you should think of joining. From "Experimental Rocketry" to "Clonehange" (yes, people that make replicas of Stonehenge with whatever they can find) you can always fit in using this social media platform. There's even a "Rocky Balboa" group; you can guess which celebrity they feature.
Facebook第一次在超级碗上投放广告,为你推荐了一些看似傻傻的但新颖的群组,你应该考虑加入他们。从"实验火箭"到"克隆巨石阵"(对,人们用任何能找到的东西做仿照的巨石阵),在社交媒体平台上你总能找到适合你的群组。甚至有一个"洛基·巴尔博厄"的群组;你能猜到会出现哪个明星吧。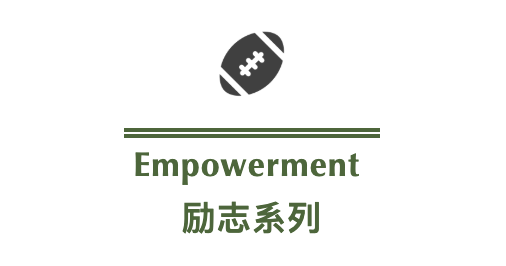 Always an effective way to touch people, especially when the adrenaline of sports is running in their veins. And why not use real-life stories to illustrate.
励志题材总是能有效地感动人心,特别是因体育运动而产生的肾上激素在血液里流淌时。所以,为什么不讲真实的故事呢?
Budweiser Typical American
《百威:典型的美国人》
Budweiser uses real-life images of everyday Americans performing either heroic, passionate, or thoughtful acts. These are people putting down fires, protesting against injustices, and helping others in many different ways. A deep and resounding voice-over narrates the events and reminds us that everybody that's typical can be heroic too.
百威用普通美国人的真实形象,来塑造英雄的、激情的或者体贴细心的举动。他们灭火,抗议不公平,用不同方式来帮助他人。深沉的画外音回响着,讲述一件件事情,提醒我们,典型的人也会是英雄。
Microsoft Be The One
《微软:与性别无关》
Microsoft tells the story of Katie Sowers, an American football coach that overcome a sea of paradigms to achieve her position in a world dominated by men. She's a coach for the San Francisco 49ers, an American Football team. She never aimed to be the best woman coach; she aimed to be the best coach.
微软讲述了一位橄榄球教练凯蒂·佐沃斯的故事,她超越了男性主导的社会里的种种榜样案例,取得了今天的成就——橄榄球队旧金山49人的教练。她从来不想成为最好的女教练;她的目标是成为最好的教练。
Pepsi Zero Sugar. Done Right
《百事可乐无糖汽水:做得对》
Pepsi has always been irreverent with its ads, but this one featuring Pepsi Zero Sugar is fearless. It starts with a full Coca-cola identity, but then everything turns black because of the new matte black packaging. The soundtrack is "Paint It, Black," by The Rolling Stones, sang by Missy Elliott and H.E.R.
百事可乐总是做不那么正经的广告,但是这个百事无糖汽水的广告拍的很大胆。开始时,它展现了一个完整可口可乐的形象,但是接着一切变成黑色(因为百事新的黑色哑光包装)。配乐是滚石乐队的"漆成黑色(Paint It, Black)",由Missy Elliott和H.E.R.演唱。
Pepsi is the official soft drink sponsor of the Super Bowl event since 2002 and pays for the all too famous half time show that this year had Jennifer Lopez and Shakira.
从2002年开始,百事可乐就是超级碗的官方软饮料赞助商,同时今年也独家赞助了著名的中场秀,期间詹妮弗·洛佩兹和夏奇拉出席表演。