SHP+ continues on the issue of minor representation of female filmmakers in China. Women's Perspectives is a series of articles where we interview women filmmakers to give exposure to their name and their work, but also talk about their dreams, challenges and realities of being a woman in the industry.
SHP+持续关注国内女性影视创作者。在女性视角系列中,我们采访女性影视创作者,让更大的观众知道她们的名字,理解她们的工作,同时也谈论了她们的梦想、挑战和作为一名女性在这个行业中的现实。
---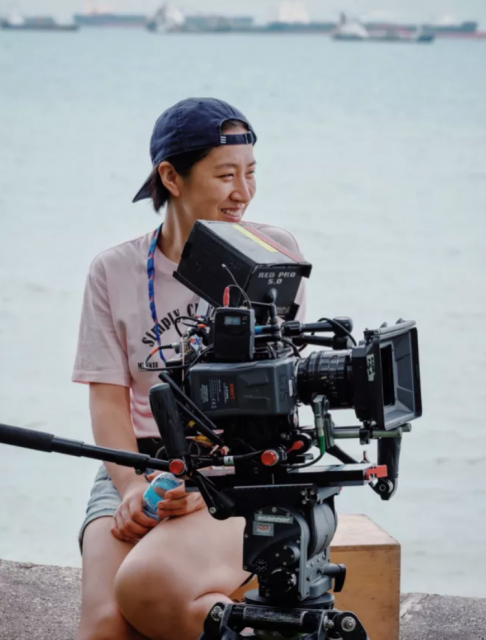 Director of Photography Fei Yanqiu always thought a career in filmmaking was for people who are privileged. Nevertheless, after realizing that her degree in Journalism will not allow fully exercise her profession in China, Fei has decided to reach out to a dream and with support of her parents went to study filmmaking with emphasis on directing and cinematography at NYU School of the Arts Asia in Singapore. After graduation she immediately applied her degree by shooting her classmates' projects around the world. With those projects, she entered the commercial film industry in China by chance, or as Fei puts it, she was "very lucky to get a random offer to be a DoP on a commercial". She put in the extra effort, working diligently to make sure she would make it and prove to all that she earned it while counting her blessings becoming one of the few working female DoPs in this industry. Representing the young generation of Chinese filmmakers, Fei has a little different attitude about being a female in this male-dominated industry.
摄影指导费艳秋一直认为,作为职业,电影制作只属于那些有特权的人。然而,在意识到学习新闻专业很难在国内充分发挥自己的天赋后,艳秋决定实现自己的梦想,在父母的支持下,她去了新加坡的纽约大学电影研究所学习电影制作,专攻电影导演和摄影。毕业后,她立即开始学以致用,在世界各地拍摄她同学的项目和作品。凭借这些项目,她迈入了中国的广告行业,或者用艳秋自己的话来说,她"很幸运地得到了一个机缘巧合的工作机会,成为了一部广告的摄影指导。" 她加倍地努力,勤奋地工作,以确保自己能够成功,并向所有人证明她的努力是值得的,同时她也很庆幸自己能成为这个行业中为数不多的女性摄影指导之一。作为中国年轻一代电影人的代表,艳秋对于在这个男性主导的行业中女性所面对的挑战,持有不同的态度。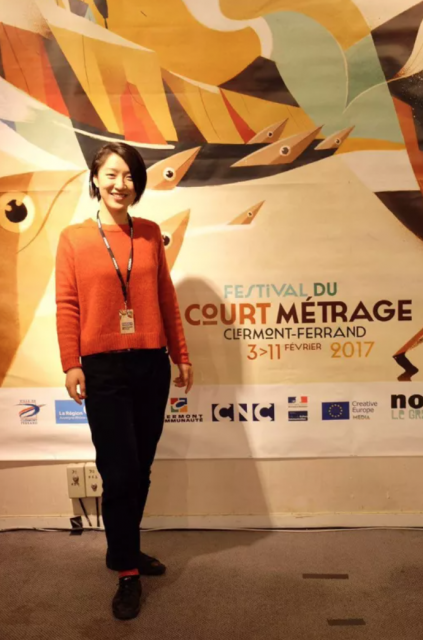 At the premiere of Indian film "Disco Obu" at the prestigious Clemont-Ferrand International Short Film Festival, which the film has won a Mention Spéciale du Jury. 印度影片《迪斯科欧布》在法国克莱蒙费朗国际短片电影节首映并获得评审团特别提及。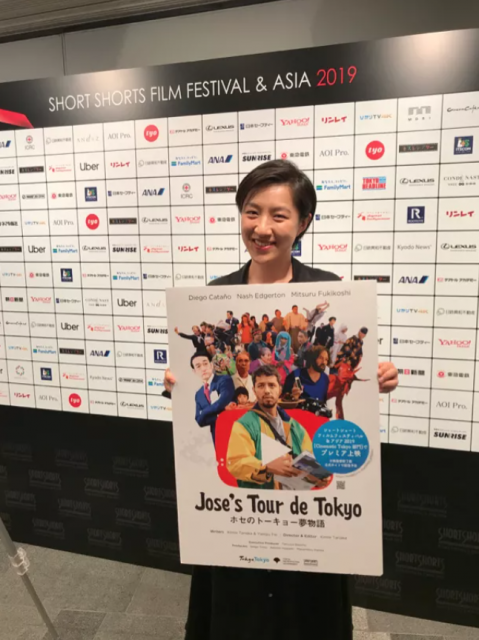 At the Oscar Qualifying Film Festival "Short shorts Film Festival & Asia" for the premiere of "Jose's Tour de Tokyo". A film created for the upcoming Tokyo Olympic Game.  为东京奥运会拍摄的日本影片《何塞的东京之旅》在奥斯卡认证的东京国际短片电影节首映
During our talk she sounds confident but doesn't try hard to construct a persona and put some polished, make-believe version of herself. It's easy to imagine, that this attitude translates to her behaviour on set. "I'd like to be seen as professional, focused, and friendly", says Fei. Friendly IS important, just as: defending her crew IS important; building close-knit teams on sets where everyone looks after each other IS important; treating everyone with respect, no matter the hierarchy, IS important.These are the main aspect of a production Fei prioritizes. As to her main strength as a creative person, she tries to distance herself from the stereotypes that women are more emotional and detail-oriented. Instead, she emphasizes on the emotions of the script or story and focuses on ensuring those come to life in her visuals.
而在与我们的访谈过程中,艳秋讲话很自信,但却没有刻意去塑造什么人设,没有修饰,没有虚构。不难想象,她的这种态度也在片场中有所体现。"我希望别人认为我是专业的、专注的、友好的。"艳秋告诉我们。友好是很重要的,当然支持她剧组的成员也是很重要的;在片场建立紧密的团队,良好的氛围,每个人都互相照顾是很重要的,尊重每个人,不管等级高低,也是很重要的。这些都是艳秋会优先考虑的方面。作为一名创意人士,她最大的优点是她在努力摆脱女性更情绪化、更注重细节的刻板印象。相反,她会强调剧本或故事中的情绪,并将重点放在让这些情绪在她的画面中变得生动自然。
"I feel that my strength is that I always care about emotions, that's my motivation to write a story, to create an image. I don't want to just make things look cool because it's trendy. I want everything that I do to have roots, depth", Fei attempts to describe. She continues:  "Sometimes directors ask me, why do I have so many questions, I should just make things beautiful. But this beauty has to come from somewhere. Does it come from confidence, or is it beauty from a sensual feeling, or is it a beauty from being appreciated by the others? I need a bit of details, background, context".
"我觉得我的优点是我总是会关注情绪,这是我写作和创作的动力。我不想仅仅为了赶潮流,而让一切看起来很酷。我希望我所做的每一件事都有源头,有深度,"艳秋试图这样去描述她的理念,很快她接着说道:"有时导演会问我,为什么我有这么多的问题,只要拍得美不就行了吗。但这些美它一定得有出处。它是来自自信,还是来自感官上的美,还是来自被他人欣赏的美?我需要有细节,有背景,有环境。"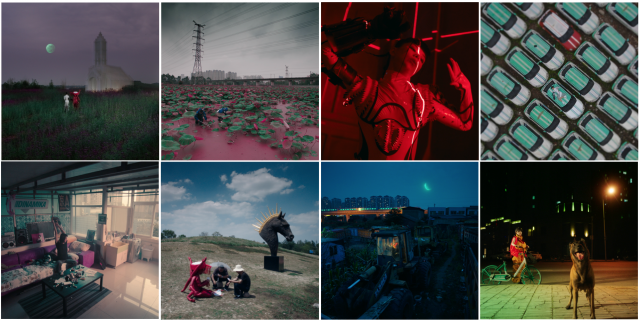 Shooting music video "plastic heaven", the director says "Let's have everything high on tripod, static, and in square". 在拍摄MV"塑胶天堂"时,导演说"我希望所有的镜头都是正方形的,固定的高机位。"

Shooting at Aba, Sichuan, 5000km+ altitude. Shot mostly during sunrise and sunset, very difficult working condition but encountered many beautiful surprise along the way. 在5000米海拔的四川阿坝拍摄,只有日出和日落的短暂拍摄窗口,非常艰难的拍摄条件却相遇了非常多美丽的惊喜。
Fei shares, that before coming to Shanghai she had the impression that it was very challenging to work in film as a woman. And this impression was both accurate and not entirely true at the same time. Before coming to the world of commercials, she has shot two feature films. She remembers how people questioned her abilities to shoot in difficult conditions. But Fei's "keep calm and carry on" attitude easily proved them she could not only manage, but could thrive under difficult situations, including how once she worked as a B camera operator, and an A camera assistant told her off for sitting on a lens box. While this had no logical reason, but instead was just an old superstition in the Chinese film industry that a woman sitting on a lens box brings bad luck. In the commercial industry, the experience was surprisingly different. "When I worked in some other regions— the system was you had to work your way from a very low position, accumulate skills/experience, and only then people would give you respect. But here, I feel if you come with talent, people will accept you and give you opportunities. I' ve never had anybody telling me blatantly in the face, that they won't choose me just because I'm a woman", Fei says. At the same time, she confirms that a female DoP still attracts unnecessary attention at every production. "Nowadays it shouldn't be something so special, but it still is. It makes me feel like I need to be better, to work harder to make people believe, that it's not a unique thing, that a woman can do", she admits.
艳秋坦言,在来到上海之前,她觉得作为一名女性在电影界工作是非常充满挑战的。这种印象既准确又不完全正确。在进入广告圈之前,她拍摄过两部电影。她还记得是如何被质疑她在困难条件下拍摄的能力的。但艳秋的冷静和坚持不懈的态度,很好地证明了她不仅能应付困难,还能在困难的环境中逆流而上。她曾在一部电影担任B机摄影师,一位摄影指导的助理因为她坐在镜头箱上而斥责了她。而原因并不是什么合理的理由,这只是中国电影行业中老一辈的迷信,认为女人坐在镜头箱上会带来霉运。而在广告行业,她的经历却是意外地不同。"之前我在其他一些地区工作的时候,行里的规矩是你得从底层做起,满满积累技术和经验,直到赢得大家的认可。但在这里,我感觉只要你有才华,就会被接受,会得到机会。从来没有人当着我的面公然告诉我,他们不选择我的原因是因为我是个女人,"艳秋分享到。但同时,她也承认,女性摄影指导仍然会在任何片场引起不必要的关注。"虽然,按理说现在(见到女性指导)大家应该已经不会觉得很意外了,但情况仍然存在。这让我觉得我需要做得更好,需要更加努力,让人们相信,这没什么好大惊小怪的,女性一样可以做到。"


Client 客户:FILA x WILSON
Production 制作方:ORES Group
Director 导演:Alvynn Diagne
With that being said, she's skeptical about female filmmakers' quota initiatives. On one hand, Fei appreciates that these initiatives create more opportunities for women. On the other hand, this opens a door to a discussion abyss about women being pigeonholed as suitable to shoot women products only. Fei, of course, doesn't think it's the case. She also remembers one project pushing for women crew strongly: "For that project the producers interviewed me and other women DoPs, and they chose me. But I wish they interviewed men as well. And if I stood out, wouldn't it serve the purpose even more? Also, they asked for all women crew. But sadly there are not that many girls working in the technical team. My current assistants are mostly men, and I think they're great. I don't want to choose crew just based on gender but not ability. But if one day, the industry has allowed more women to participate in the technical role, I'd love to have a bad-ass female team."
话虽如此,艳秋对女性电影人的配额制度表示存疑。一方面,她赞赏这些举措为女性创造了更多的机会。另一方面,这也开启了新的热议,关于女性是否只适合拍摄女性产品,当然,艳秋不这么认为。她还记得有一个项目强烈要求全部女性工作人员:"在那个项目中,制片人面试了我和其他女性摄影指导,然后选择了我。但我希望他们也能面试男性。如果这样我还可以脱颖而出,不是更能达到目的吗?此外,他们还要求工作人员都是女性。然而在目前的行业里,技术组里的女生非常稀少。我的助理大部分是男性,我认为他们很优秀。我不想在选择我的团队的时候只看性别而不看专业技能。但如果有一天,行业的环境允许有更多的女孩加入到技术组里,我会非常愿意拥有一支全是女孩的强大技术组。"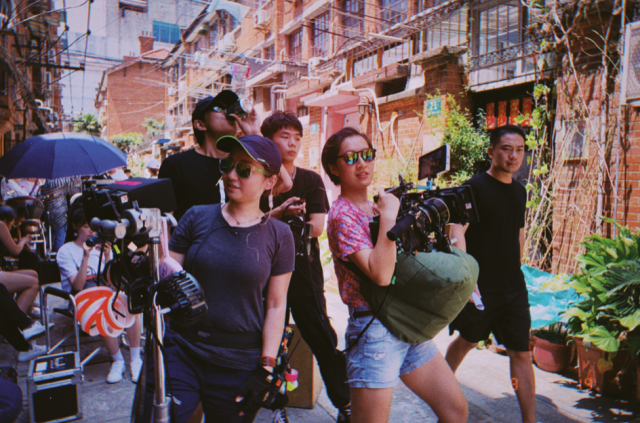 On set for Oishi commercial "Press Start" with my 1st Assistant Camera, Joy Zhou
与摄影大助周倩莺在上好佳广告"Press Start"的拍摄片场
Today, Fei is no longer a timid newbie and it helped to have supportive collaborators in her corner, like director Howie Lam. Another chance encounter, through Xinpianchang this time. Fei says she's grateful for people like Howie, who prioritize professionalism over gender and defend this point of view.  She also collaborated a lot with Alvynn Diagne and Ben Mullinkosson. With one of Ben's projects Fei created some of the best images she shot in the coolest place she's ever been for work.
如今,艳秋不再是一名胆怯的新手,现在在她身边有很多帮助支持她的合作伙伴,比如导演Howie Lam。又是一次机缘巧合,他们通过在新片场的相遇建立了合作。艳秋说她很感激像Howie这样的人,他们优先考虑的是专业性而不是性别,并能坚决维护自己的信念。她还与Alvynn Diagne和Ben Mullinkosson合作过。而在一次与Ben的项目中,她去到了她工作过的最酷的地方,拍出了她最佳的一些作品。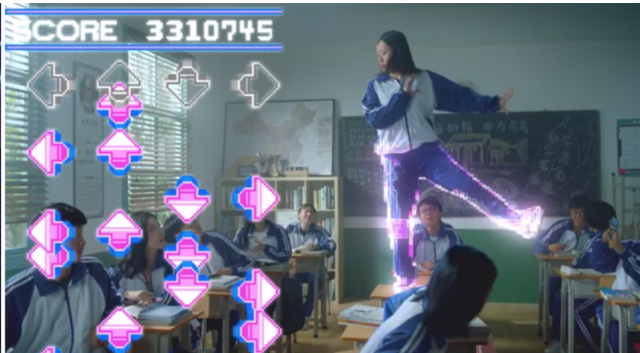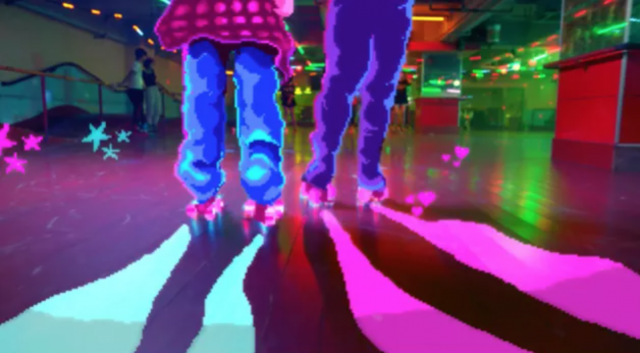 Client 客户:上好佳 Oishi
Agency 代理商:Noir Creation
Prod 制作方:The Right Kind
Director 导演:Howie Lam
A four-days shoot of music video in Aba, Sichuan was challenging. Everything was shot on handheld, made it harder in high latitude, a short window of shoot during sunset and sunrise only. Nevertheless, Fei remembers the experience fondly: "It was hard, but nobody complained as the producing team did the best they could with the budget we have, to took care of everyone, but it was still extremely difficult. It's an MV, so sometimes you had to continue going to the end of the song. Right after we hear "Cut", one of my assistants would immediately take the camera from me, and another one would ran up with an oxygen tube. We were all taking care of each other, looking out for each other. Due to budget and schedule, we could only go to locations on the shoot and I didn't even know how the field would look like. The sun would rise, we rolled and I just surrendered to the nature".
在四川阿坝,拍摄为期四天的音乐MV非常有挑战性。所有的拍摄都是手持拍摄完成,而高纬度让一切变得更加困难,拍摄的时间窗口很短,只能在日落和日出时拍摄。尽管如此,艳秋仍然深情地回忆着这次经历:"当时很困难,制片组在他们可能的预算范围内做了最大的努力来照顾大家,但还是很艰难,但没有人抱怨。这是一首MV,所以有时候你不得不一直拍到歌曲的结尾。一听到'卡',我的一个助手就会马上把摄影机从我手里拿走,另一个则拿着氧气罐跑上来。我们都互相照顾,互相扶持。因为预算和拍摄时间的限制,我们去一些拍摄地点时,我甚至都不知道现场会是什么样子。太阳升起,我们就拍,我把一切都交给大自然了。"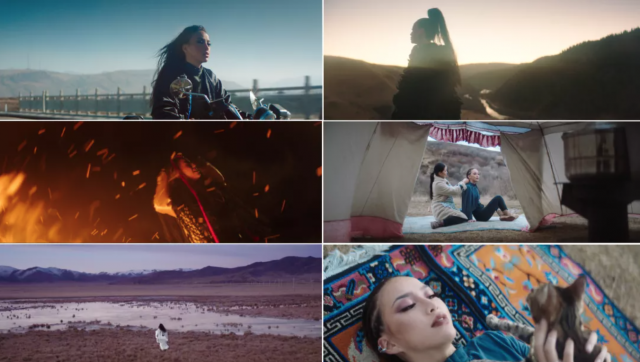 Client 客户: 摩登天空 Modern Sky
Talent 艺人:杨苏阿黛Adai Suyang
Director 导演:Ben Mullinkosson
When asked what directors she likes to work with, Fei says she's always happy to work with someone who would also love to think outside the box. Who has the knowledge and technique to be bold and try something new. She shares she'd love to work with local directors who fit the description, and worldwide acclaimed directors like Megaforce team, if she thinks beyond.
当被问及喜欢与哪些导演合作时,艳秋表示,她总是很乐意与有知识和技术,思维巧妙,并且乐于大胆尝试新事物的导演合作。她表示,很希望能在中国与更多有想法和视野的导演合作,如果大胆畅想未来的话,她还希望能与像Megaforce这样国际知名的导演合作。
Fei has no plans to abandon advertising, she's grateful for all the valuable lessons this industry has already taught her. She's also working on her feature script in the "dark comedy" genre. "Shooting commercials is great— I get to explore a lot of visual styles, play with new tools. But I get tired of my hands being tied. I am very excited about the commercials that have unique storytelling, good creative. Something universal that can connect people on emotional level, something new, not repeating what's been done before, something with a meaningful message".
艳秋没有考虑过放弃广告,她很感激这个行业教给她的宝贵经验。目前,她还在写一部"黑色幽默"的剧本。"拍广告很棒,我可以探索很多视觉风格,尝试新的工具。但是我厌倦了被束手束脚。我很喜欢那些有独特的故事情节,有创意的广告。有一些可以在情感层面上碰触到人的东西,普世的东西,一些新的,而不是重复现有的东西,还得去传达一些有意义的内容。"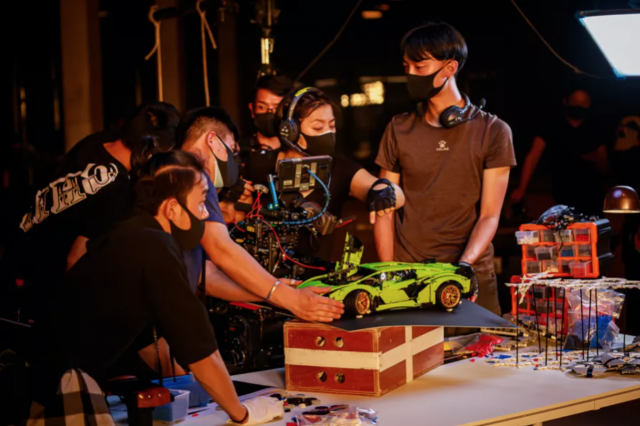 On set for LEGO x Lamborgini
在拍摄广告"乐高x兰博基尼机械组挑战"的现场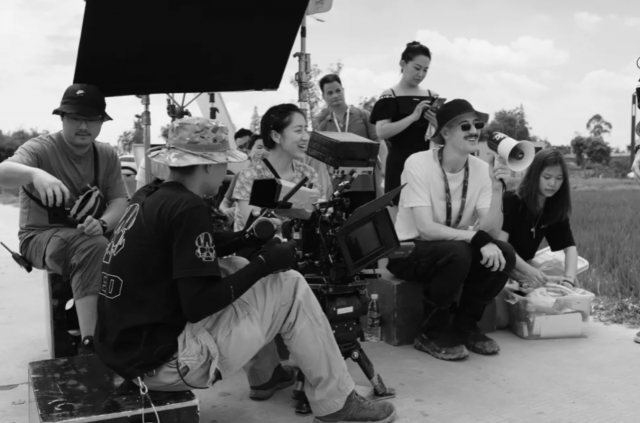 On set for "Plastic Heaven" with director Ben Mullinkosson
与导演Ben Mullinkosson在MV"塑胶天堂"的拍摄现场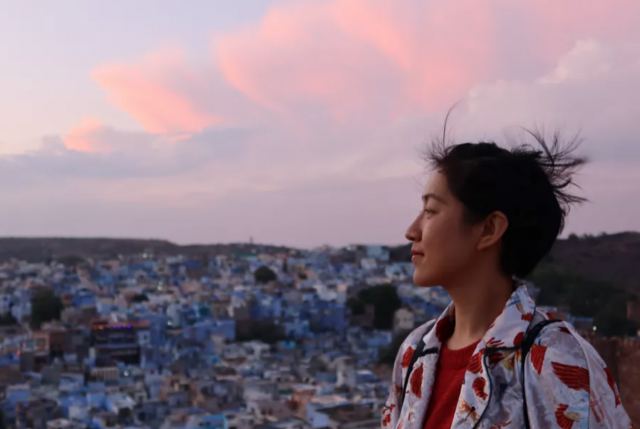 If you are a female commercial director/cinematographer/production designer/ editor, or you know someone who's suitable for the series. Feel free to share with us the name.
如果你是一位女性广告影片导演、摄影指导、制作设计师、剪辑师,或者你认识适合这个系列的人,请随时联系我们。
RELATED ARTICLES: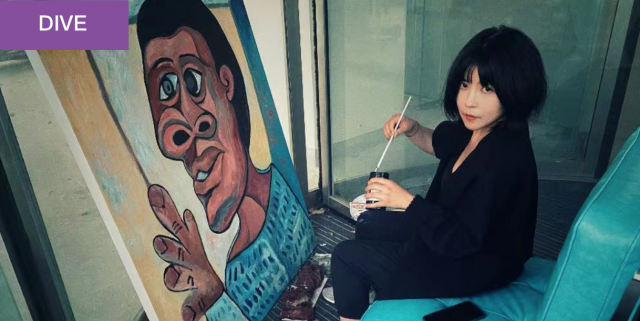 Female Perspectives: Conscious PRODUCTION DESIGNER Zorana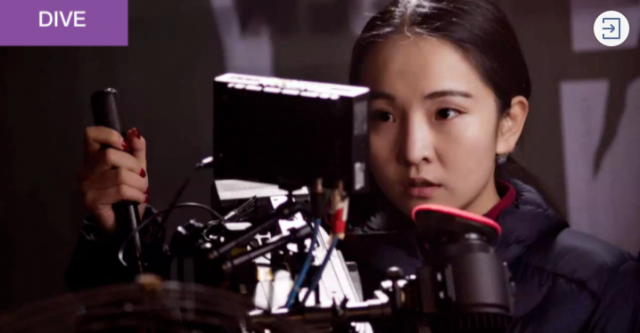 Female Perspectives: DoP/Director Yoko 洋子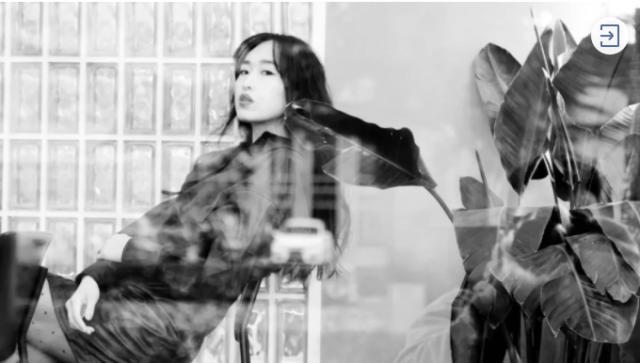 Women's Perspectives: DIRECTOR LydiaH 女性视角: 导演韩夏