Shanghai-based French-Australian filmmaker Sebastien Guy sounds neither French nor Australian. He grew up as an expat, living in New Caledonia, Bahrain, Malaysia, and Singapore. "Growing up as an expat taught me to be open and flexible toward different cultures," he says. "Nowadays, when I work in different markets, I get it. Different cultures have different approaches. You don't just dig your heels in and think your way is the right way."
法澳混血,现居上海的导演Sebastien Guy,看上去既不像法国人也不像澳洲人。从小他便辗转多国,在新喀里多尼亚、巴林、马来西亚和新加坡都曾居住过。在异国他乡长大的他认为:"作为一名异乡人的成长经历,教会了我要对不同的文化保持开放与灵活的态度。" 他说:"现在,当我在不同的市场工作时,我完全可以理解。不同的文化有不同的做事方式。你不能固执己见,认为自己的方法才是正确的。"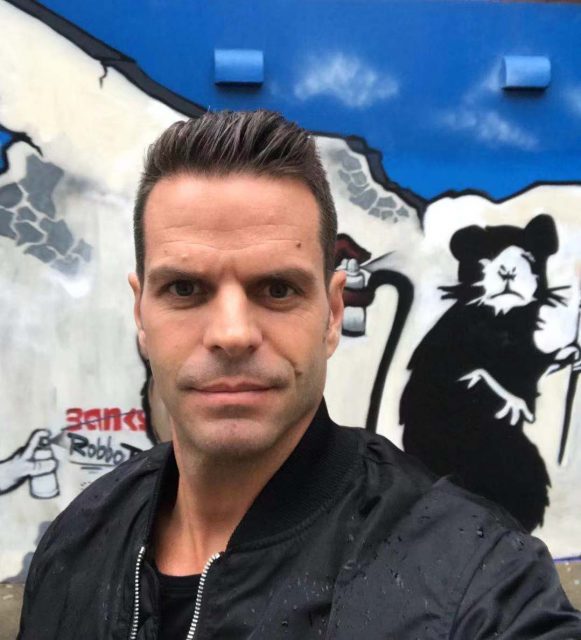 Guy is one of the few foreign directors currently based and working in China since travel restrictions have locked out many others. This contributes to him getting his foot in the door and pitch on projects that otherwise would have been highly competitive. Still, Guy admits he is still pitching against all the hyper-talented Chinese directors available and at home, and when push comes to shove, it's his unique talent that gets him the job.
新冠的旅行限制将许多人拒之门外,而Guy是少数几位目前仍在中国工作的外国导演之一。他因此得到了更多的机会,并在一些原本竞争激烈的项目上获得了优势。尽管如此,Guy承认他仍在与国内所有才华横溢的中国导演竞争,当竞争变得白热化时,往往是他独特的天赋让他获得了心仪的项目机会。
With countless spots for brands in the likes of Volvo,Audi, Mercedes-Benz, Porsche, BMW, HongQi, HengChi and Volkswagen, Guy is often sought after for filming high-end car commercials. He definitely masters the qualities they usually require—premium with an impact, speed, dynamism. But that's not to say that his films aren't also profound and human. Guy is, above all, drawn to evoking emotions from his work.
Guy为沃尔沃、奥迪、梅赛德斯-奔驰、保时捷、宝马、红旗、恒驰和大众等品牌拍摄了无数的广告大片,也因此经常有拍摄高端汽车广告的机会找到他。Guy的汽车广告通常非常受客户的喜爱,品牌所钟爱的亮点比如高端有冲击力,速度感,活力等全部都有。但这并不意味着他的作品就不够深刻与人性化。事实上,Guy非常注重他的作品是否能够让观众有情感上的共鸣。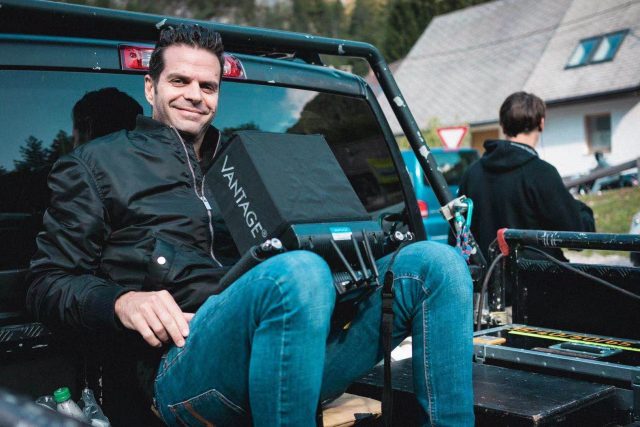 While growing up in developing countries, access to television and films wasn't always easy. Hence, Guy's genuine appreciation for cinema and storytelling came late in life, when he moved to LA in his twenties. He went there to try a career as an actor, but he also went to Film School. The latter only taught him the basics about the film industry. More than anything, it was on set, working as an actor for commercial films – Sebastien has appeared in over 50 commercial worldwide – that Guy truly understood the essence of directing a film.
在发展中国家长大,电视与电影并不总是唾手可得。因此,Guy对电影与叙事的真正热情是在他20多岁搬到洛杉矶的时候才萌发。最初去洛杉矶是想尝试当演员,但同时他也去了电影院校进修。但后者只教了他一些电影行业的基本知识。更为重要的学习经历是在片场,作为广告片的演员,Sebastien参演过全球50多部商业广告,而正是这份经历让他真正地理解了导演一部电影的精髓。
Years later, when he moved to Sydney, Guy was mentored by Richard Gibson, one of Australia's most respected commercial directors. It was here when he launched his career as a commercial film director. Coincidentally, it was the time of the global financial crisis. Budgets were limited, and prominent directors were struggling to work out how shoot jobs on a more streamlined production. For Guy, it was an excellent chance to jump into exciting projects. "Small budgets was all I knew anyway," he says. "I learned how to move fast and lean. Because there was no money for big production toys and multiple shoot days, I learned to focus more on the human, emotive side of a script". So he began quickly building a strong portfolio, and he even directed a feature film, the psychological thriller Nerve which screened at the Shanghai International Film Festival in 2014.
多年后,Guy又搬到了悉尼,师从澳大利亚最受尊敬的商业导演之一Richard Gibson。正是在澳洲,他开始了自己的商业广告导演生涯。凑巧的是,当时正值全球金融危机。拍片的预算总是很紧张,知名导演都在为如何在更精简的制片条件下进行工作而苦恼。但对Guy来说,这是一个拿下好项目的绝佳机会。他回忆说:"当时,我也只知道如何拍小预算电影。我学会了如何快速又精简地工作。因为没有钱制作大型设备道具,也没有太多的拍摄时间,我学会了更多地关注剧本中人性化、情绪化的一面。"得益于此,他开始迅速累积经验,建立了优秀的作品集,甚至还导演了一部电影:心理惊悚片《神经》,该片于2014年在上海国际电影节上映。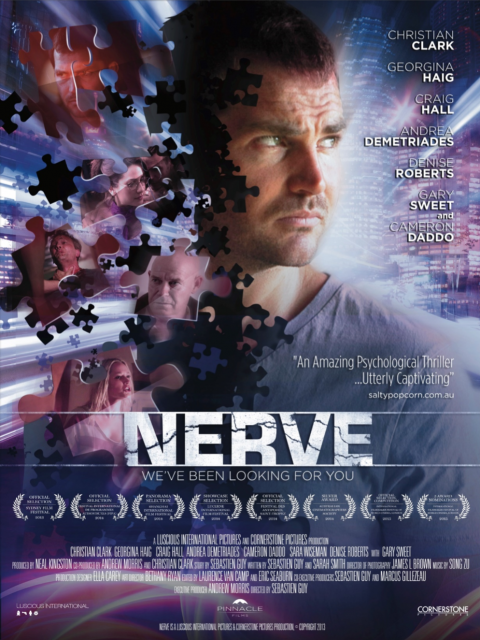 One of the commercial films he directed in 2017 was for Volvo, whose commercials are known for being touching, authentic, and visually beautiful, and Guy captured the Volvo tone perfectly making it with a distinct nordic feel despite being shot in the very non-nordic landscape of Australia.
在2017年Guy执导的作品中,有一部广告影片是为沃尔沃拍摄的,沃尔沃的广告以感人、真实和视觉美感为代表,而Guy完美地呈现了沃尔沃的经典风格。这部广告最引人注目的是它独特的北欧感,尽管拍摄地是澳大利亚一处风景完全"不北欧"的地区。这也是沃尔沃在其所有广告中最看重的一点。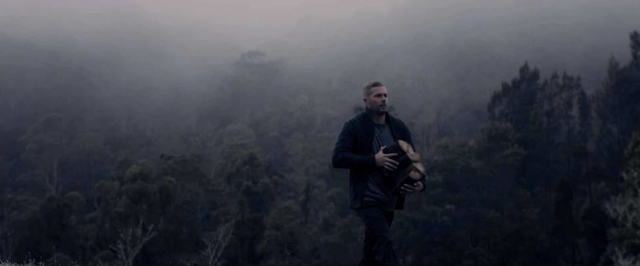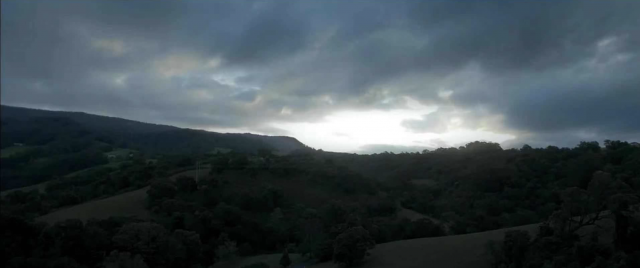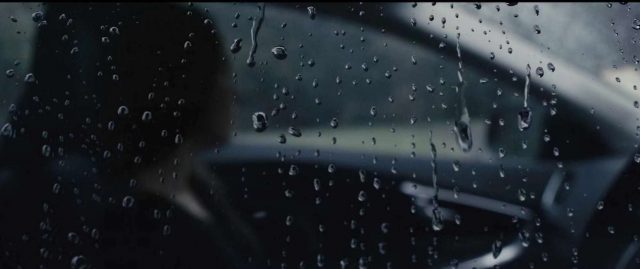 Guy's ability to render such a feel caught the eye of Volvo China and landed him his first project in the country in March 2018. It was a six-day shoot that included Taiwanese superstar Eddie Peng. While China was still pretty much into heavily stylized car commercials, this one feels very different. It's more about the beauty and emotion of being in the moment.
Guy展现这种特定感觉的能力还吸引到了沃尔沃中国的注意,并在2018年3月帮他签到了中国的第一个项目。这是一部台湾巨星彭于晏出演,拍摄为期6天的广告。虽然中国的汽车广告仍然非常程式化,但这部广告给人的感觉非常不同。它所呈现的更多的是活在当下的美与情感。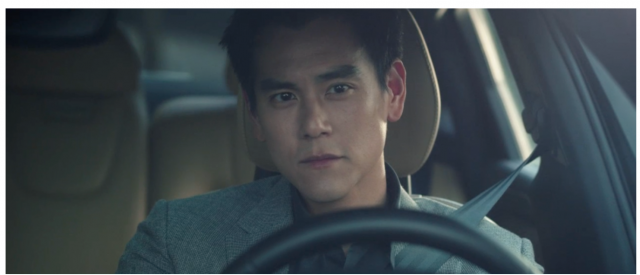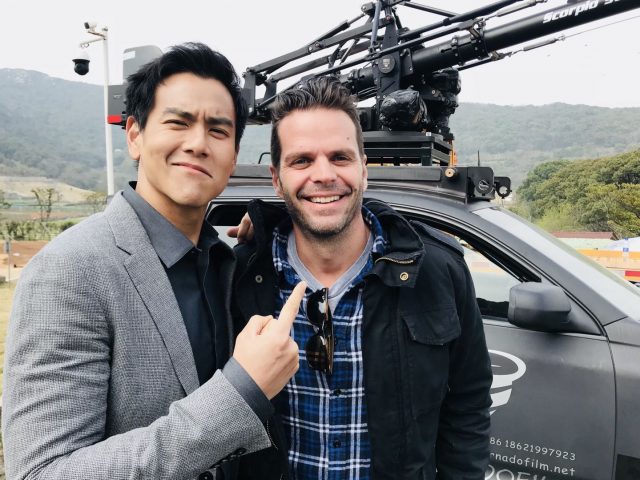 This authenticity in his films kept bringing work to Guy from all around the world, shooting various style of ads from kids, lifestyle, performance and storytelling as well as tourism and attraction spots for USA, Singapore, Australia, Poland, Sweden and Abu Dhabi. One project that stays with you is a film about Facebook's Share button. Based on a true story involving book donations, it shows how social media can also play a positive role. "We shot it in less than eight hours and the boy had never acted before. We chose him because he was so similar to the real boy in the story. Apparently, people still get emotional when they show it in Facebook meetings."
Guy作品中的这种真情实感,不断地为他吸引到来自世界各地的工作机会,请他拍摄各种风格的广告,从儿童商品,生活方式,表演与叙事,以及美国,新加坡,澳大利亚,波兰,瑞典和阿布扎比的旅游景点宣传广告。其中最独特的项目之一是一部关于Facebook分享按钮的广告影片。它基于一个捐赠图书的真实故事,向我们展示了社交媒体也可以创造很多正能量。"我们用了不到8个小时的时间拍摄了这部电影,而且作为主角的男孩以前从来没有演过戏。我们选择他,也是因为他与原作中男孩非常相似。据说,大家在Facebook会议上展示这部片子时,人们仍然会情热泪盈眶。"
Facebook
Children are a recurrent aspect in many of Guy's films, helping to add that extra layer of authenticity. "I always try to create an environment where people can be in the moment, and this works very well with kids. You can't tell kids what to do, anyway. You just let them be."
在Guy的许多作品中,孩子是反复出现的元素,这有助于增加更多的真实性。"我总是在努力创造一个让人们能沉浸在当下的环境,这对孩子们来说效果奇佳。反正你也不能告诉孩子们该做什么。你就随他们去吧。"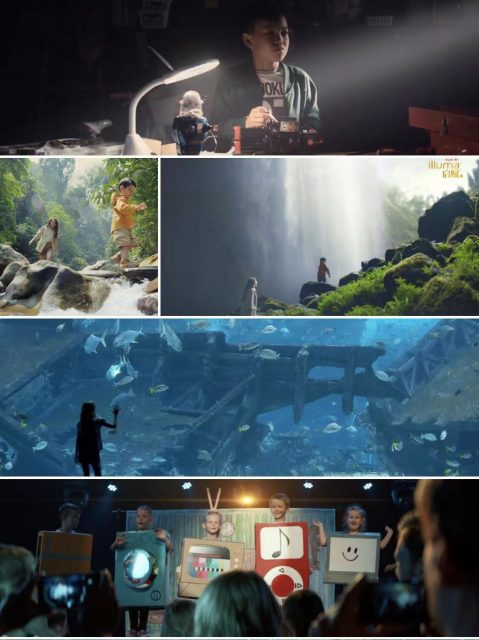 When in 2018, Volkswagen Germany changed their approach and created more authentic feel to their New Brand Design, they hired Sebastien to direct an international campaign for one of their new electric ID concept cars. That relationship has proven to be very successful as Sebastien went on to direct five other VW spots in China alone, including their first XR Stage/Unreal Engine for the ID.6 Launch. Guy says he takes pride in understanding a brand and ensuring that regardless of the concept, it's important a film feels "on brand".
2018年,大众德国进行了战略改革,为他们的全新品牌设计加入了更真实的感觉,他们聘请了Sebastien来指导他们的一款新电动ID概念车的国际宣传活动。这个项目最后合作得非常成功,Sebastien也因此受邀为他们又拍摄了多部影片,仅在中国就有5部,包括大众为ID.6发布所准备的的首个XR舞台/虚拟引擎。Guy告诉我们,他为能够理解一个品牌而感到自豪,并确保不论概念是什么,影片最重要的是要有 "正确的品牌感" 。
VW ID Crozz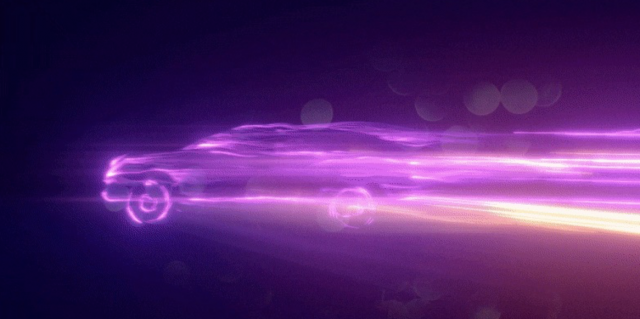 新片 New: VW大众 ID.6 全球首秀 Worldwide Premiere
In 2020, Chinese car brand HongQi chose Sebastien to direct their commercial starring the national women's volleyball team. "This team is China's pride and joy. It was important to the client and agency that I understood how symbolic they are for their hard work and commitment in conquering all the odds," he says. "The team, in essence, was a representation of what HongQi means to China". However, because of the pandemic, it was far too risky for them to shoot in person. Guy devised a solution to work with the silhouettes of doubles and juxtaposed these images with actual footage of the team in action. The result is a dynamic sequence in which the team members interplay with the five different HongQi car models.
2020年,中国汽车品牌红旗选择由Sebastien执导一部由中国国家女子排球队主演的广告。Guy分享道:"中国女排这支球队是中国的骄傲与快乐。对于客户和代理公司来说,我能够理解女排的努力训练和克服所有困难的承诺是多么具有象征意义,很重要。简单来说,这支球队代表了红旗在中国的分量。" 然而,由于新冠疫情,对队员们来说亲自拍摄风险太大。于是Guy设计了解决方案来处理替身的剪影,并将这些图像与队员们的实际动作的镜头并置。最终,达成了女排队员们与五种不同的红旗车型互动的动态效果。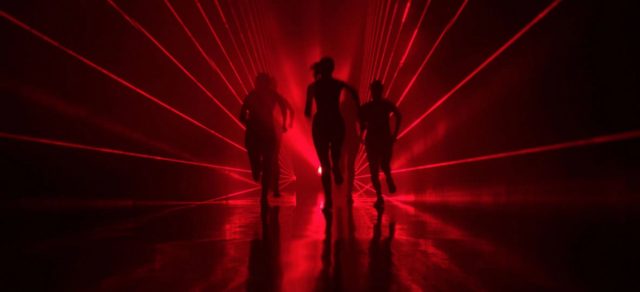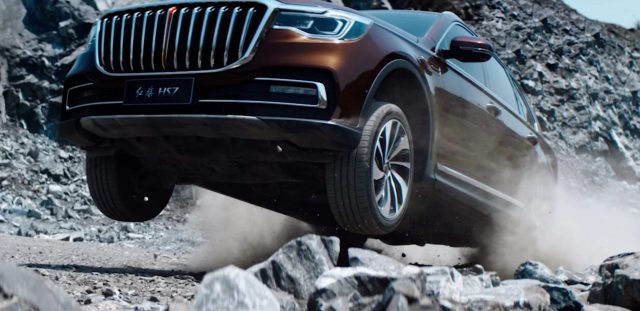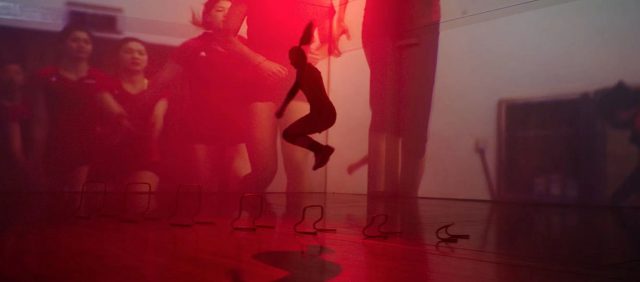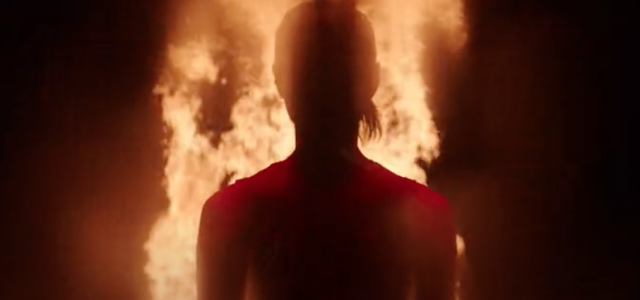 「Dare To Dream」HongQi 红旗 x Bates Beijing x CM Productions
A similar, tradition&culture-based, yet very different project Guy worked on this year was a Chinese New Year short film for Syngenta Group, a global leader in agricultural technology. In a little over six minutes, the Chinese dialogue film shows how an immigrant worker in Shanghai stayed connected with her family in the Chinese countryside during the holiday, despite internal travel restrictions. The film is filled with emotions and extremely rich in details, especially in the nuances of the beautiful settings. It also excels in capturing the meaning of Chinese New Year for families all across the country. Above all, it's a delicate and heartwarming portrayal of a family's bond.
而另一个结合了传统与文化的项目,是Guy今年为全球农业科技领军企业先正达集团制作的一部春节短片。在6分钟多的时间里,这部对话丰富的中文影片讲述了一位在上海的外地打工人如何排除万难,在疫情旅行受限的情况下,在春节期间与她在中国农村的家人保持联系。这部影片充满了情感与极其丰富的细节,特别是在唯美背景中的细微与巧妙。同时还精彩地呈现了全国上下,对每一个家庭来说中国新年的意义。最重要的是,它以细腻而温馨的手法描绘了一个家庭的纽带。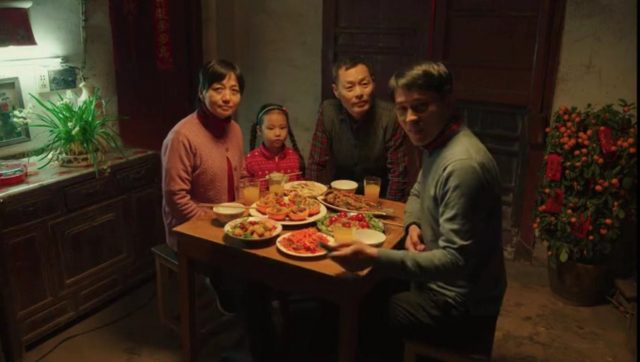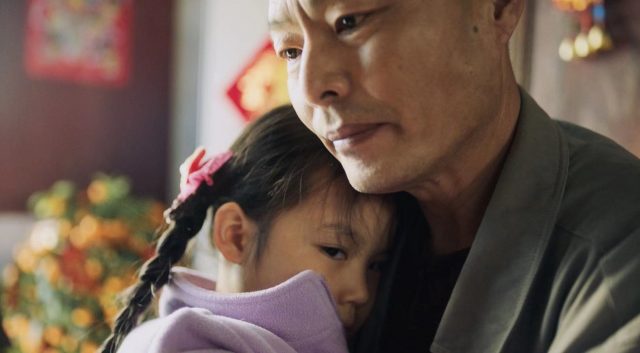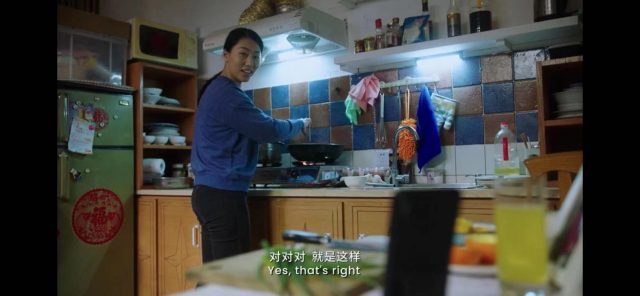 Syngenta Group
To some, it may come as a surprise that films that are so locally meaningful are given to a foreigner to direct, especially when there is dialogue involved. Still, Sebastien looks at it from a universal perspective. "It doesn't matter that much If you don't speak the language fluently. There are many people on the set that can help you with that. When you're a good storyteller, capturing impactful and genuine moments is an intuitive thing."
对于有些人来说,让外国人来导演具有本土意义的广告影片,尤其是有对话的作品,可能会让他们感到惊讶。尽管如此,Sebastien还是从一个更广的角度来看待它。"就算你当地的语言说得不流利也没有多大关系。片场有很多人都可以帮你。重点是如果你擅长讲故事,凭直觉你就能捕捉到打动人心的、真实的瞬间。"
Because of how Guy's career unfolded, he developed a unique style that combines strong performances with art storytelling to deliver simple yet powerful messages regardless of the purpose. "No matter what the brand or what the style is, I want to make sure that they feel authentic and have an emotional impact while being beautiful and cinematic," he says. "Emotions are universal," he adds.
Guy的职业发展模式,帮助他建立了一种独特的风格,不论最终目的是什么,他都能够将强有力的表演与艺术故事结合起来,同时传递简单但又震撼人心的信息。Guy说:"不管是什么品牌,什么风格,我都想确保它们的真实性,能够去打动人,同时画面还要还赏心悦目," 最后,他对我们说:"情绪是没有国界的。"