No matter how beautiful the design or slick the motion, the success of an animated film hinges on the sound.  While we may be able to relate to live action without audio, a silent animation too easily becomes an abstract sequence of shapes, colours and unfamiliar scenes.  We need music or sound effects to entice and engage us, then guide us through the story.
无论设计多美,动态多么流畅,动画的成功都取决于声音。虽然我们可以在没有声音的情况下与真实的动作联系起来,但是无声的动画很容易变成形状、颜色和不清晰场景组合的抽象序列而已。我们需要音乐或音效来牵绕、吸引我们,来引导我们贯穿故事。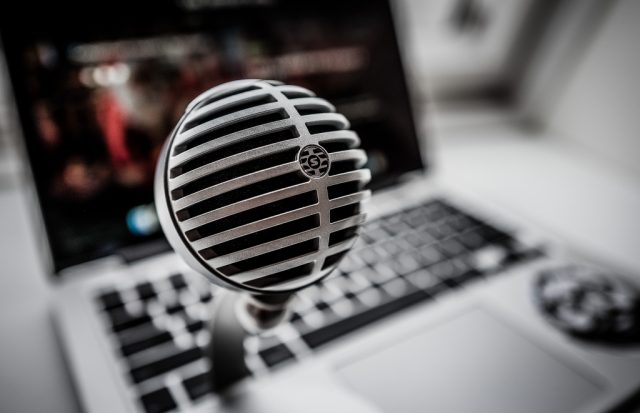 Producing sound for animation is a specialised skill.  Over the years  Final Frontier has  worked with audio production houses all over the world, but even the very best sometimes struggle to nail the specific requirements of animation.  One common misconception seems to be  that animation means cartoons, and cartoons mean crazy sound effects, like the 'BOING!' whenever something bounces or jumps.
为动画制作声音是一项专业技能。多年来,我们一直与世界各地的音频制作公司合作,但即使他们是最优秀的,敲定动画的特定要求也需要很大努力。一个常见的误解是,动画意味着卡通,而卡通就要有疯狂的声效,就像"BOING!"那样总是有东西不断地跃动。
When Final Frontier first opened, it was important to them to keep audio production under  their control as much as possible so they recruited maestro Facundo Capece and expanded his small studio in to a global production company.  The studio's primary focus is animated commercials, although their folio also includes video game and live action projects.  Previous clients across four continents have included MTV, Cartoon Network, Disney, Coca Cola, and Uber, for jobs by FF studios like Le Cube, Niceshit, Wonderlust and Art&Graft.
当Final Frontier终极先锋刚成立时,尽可能控制音频制作是很重要的。所以我们招募了Facundo Capece 大师,并将他的小工作室扩展成一家全球性的制作公司。工作室的主要业务是动画广告,尽管他们的作品集也包括电视游戏和真人电影项目。已有客户遍布四大洲,包括MTV、卡通频道(Cartoon Network)、迪斯尼、可口可乐和优步,还有很多工作室为Final Frontier终极先锋服务,如Le Cube、Niceshit、Wonderlust和Art&Graft。

Where did you learn your craft?  你在哪里学的手艺?
I've been making music on the computer since forever.  First on cassette with no portastudio but recording the instruments with different hand-recorders and then mixing them on the computer with horrible results, haha. Then I learned on my own using programs like Reason, Cubase and Protools, finally ending up using Ableton Live. I used to copy tracks that I like. That way I learned first how to play instruments, like keyboard, guitars, bass, drums, how sounds where created, like synthesisers and sampling techniques, and how the music was mixed and mastered. That, I think, gave me full perspective of how the music was made.
我一直在都电脑上做音乐。最开始没有便携式录音设备的磁带上,用不同的手持录音机记录仪器,然后在电脑上混合,最终效果很糟糕,哈哈。之后,我学会了自己使用诸如Reason、 Cubase和Protool软件,最后使用了Ableton Live。我以前经常复制我喜欢的曲目。这样,我首先学会了如何演奏乐器,如键盘、吉他、贝司、鼓以及声音的产生原理,如合成器和采样技术,以及如何混合和掌握音乐。我认为,这让我对音乐的制作有了全面的了解。
When was Cachorro Loco formed, and how has it evolved since?Cachorro Loco是什么时候成立的,之后它是如何进化的?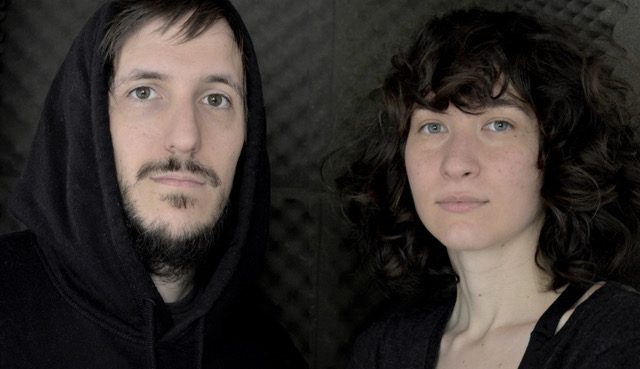 Facundo Capece & Lola Richter
Lola and I started working together when I was doing video game sound and music.  Around 2014, we started working with Le Cube and from there we started receiving more and more commercial work.  Now we're fully dedicated to that.  We've recently incorporated a third person, Felipe, who has been working on commercials for years.  We work from home: our philosophy is that today's technology allows music producers and sound designers to work like an animator would. It all comes down to what you can do with your talent.
从我在玩电子游戏的时候,Lola就和我开始一起工作。2014年左右,我们开始与Le Cube合作,从那时起,我们开始收到越来越多的广告项目。现在我们全心全意地致力于这一点。我们最近有了第三位成员Felipe,她有着多年的广告经验。我们在家工作:我们的理念是,今天的技术允许音乐制作人和声音设计师像动画师一样工作。归根结底,要看你可以用你的才能实现的价值。
When Final Frontier opened up, we talked about creating a brand where we play a creative director-type role, but where it's not just our small crew but rather involves all kinds of different talents from around the world.  FF has played a huge role in our development.
当Final Frontier终极先锋成立时,我们有了创造一个品牌的想法,在这个品牌中我们扮演一个创造性的导演类型的角色,但不仅仅是我们的小团队,而是涉及来自世界各地的各种各样的人才。Final Frontier终极先锋在我们的发展中发挥了巨大的作用。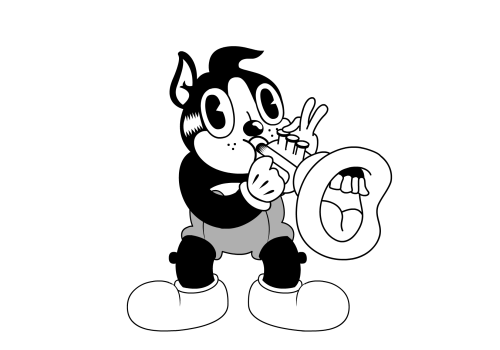 What tools do you use? 你们用什么工具?
We use Ableton Live for composing and Protools for mixing.  Live is an amazing tool for creating sounds. We don't use plugins of any kind. We used to have thousands of gigabytes of libraries with all the sounds you can , but the end result was only as good as any other music producer would get using those tools.  So we decided to create our own sounds and we start every project from scratch. This way, every time we need an instrument, the setup is different.  You can't repeat the same exact sounds from memory.  You know around which frequencies you need to be to create certain effects, but this way they are always different.  We like that.  When composing we play our instruments, virtual or analog.  Most of our string instruments – like guitar, bass, mandolin, ronroco, ukelele – are analog.  We have a few synths and effect pedals, but we like to have a mobile set up that allows us to work when traveling.
我们用 Ableton Live 作曲,用Protools作做混合。Live是一个创造声音的神奇工具。我们不使用任何类型的插件。我们以前有数千GB的音乐库,贮存了你能想象到的所有声音,最终结果和其他音乐制作人使用这些工具时得到的效果一样好。所以我们决定自己原创声音,并且每个项目都从点滴起草。这样,每次我们需要乐器时,设置都是不同的。不可能从记忆中创造出完全一致的声音的。你知道你需要哪些频率来产生某些效果,但是这样它们总是不同的。我们喜欢这样。在作曲时,我们会演奏虚拟或模拟的乐器。我们的大多数弦乐乐器,如吉他、贝司、曼陀林、朗洛叩(ronroco)、尤克里里,都是模拟乐器。我们有一些合成和效果踏板,但我们喜欢有一个移动设置,让我们在旅行时也可以工作。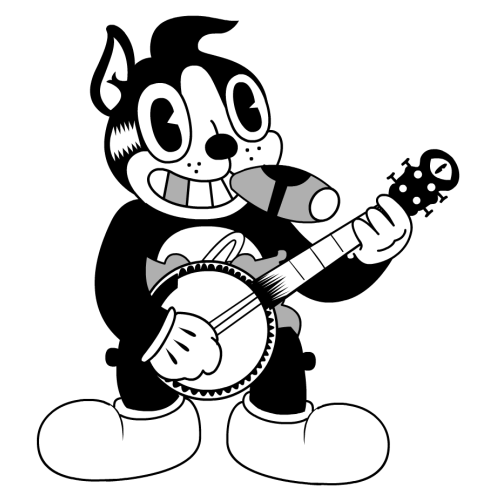 What about briefs requiring lyrics and vocals?那些需要歌词和人声的简报呢?
We can write lyrics if the project requires it, depending on the language.  Singers we are not, haha, so we look for talent where needed.
如果项目需要,我们可以写歌词,这取决于语言。我们不是歌手,哈哈,所以有必要的时候我们会去找相关的人才。
What information do you like to receive in a brief?  您希望在简报中收到什么信息?
If the client knows what they want, that's always the best start. And if we have room to add our ideas to the mix, that's always good too.  Most of the people we work with love what we do and let us know what they feel the project needs.
如果客户清楚他们想要什么,那总是最好的开始。如果我们有空间将我们的想法添加到混合中,那也总是理想的。我们与之合作的大多数人都对我们非常满意,并让我们知道他们对项目的需求。
What is your all time favourite soundtrack, whether movie, TV or commercial, animated or otherwise? 在所有电影、电视、广告、动画还是其他形式中,你最喜欢的原声带是什么?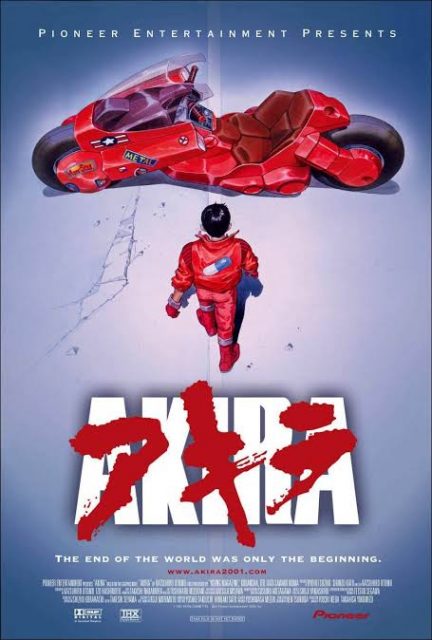 Akira
The music that Geinoh Yamashirogumi made for Akira is amazing, I remember watching that film when I was like 10 and didn't understand anything, but those "AAAAAHHHHHHH" stuck in my head forever.  I also really like the work that Trent Reznor and Atticus Ross have been doing on soundtracks.  Gone Girl and The Social Network OST are amazing.  Johnny Greenwood is also a good reference point. All of them are very different.
山本刚明为《阿基拉》创作的音乐太棒了,我记得在我10岁的时候看了那部电影,虽然什么都不懂,但是那些"aaaa-hhhhhh"的声音永远烙印在我的脑海里。我也很喜欢特伦特·雷兹诺和阿提库斯·罗斯在音轨上的作品。《消失的爱人》和《社交网络OST》真是美妙无比。约翰尼·格林伍德也是一个很好的参考。他们都是非常独特的。
 

—- Chinese Projects 中国项目 —-
Back To The Stars
Client 客户: Ritz-Carlton, Sanya 丽思卡尔顿
Agency 代理公司: Saatchi & Saatchi, Team One
This project was special and one of our favourites for sure.  It was really enjoyable to create a piano-driven melody to evoke the emotions the characters are feeling, and to mix that melody – which is very much classical western – with some Chinese elements.
这个项目很独特,绝对是我们最喜欢的项目之一。能创作一首钢琴式旋律,唤起人物的情感,并将这首很典型的西方旋律与一些中国元素融合在一起,真的非常愉快和写意。
---
Predator 捕猎者 : Summon Your Strength 召唤你的力量
Client 客户: ACER 宏碁
Agency 代理公司: We Are Social
Our aim was to create a cinematic audio experience.  It was a huge film, full of action, creatures, shooting, and digital madness, all laid over an adrenaline-charged score. For that we mixed classical elements like strings, horns, and choir sections for that epic feel, with growling distorted bass synthesizers, and ethereal pads.  We mixed those elements together with some big BIG drum sounds, like timpanis, acoustic drums and Taiko Drums.
我们的目标是创造一种电影级的音频体验。这是一部量超大的电影,充满了动作、生物、拍摄和疯狂的数码元素,所有这些都要在充满肾上腺素形式中呈现。为此,我们混合了古典元素,如弦乐、管乐和合奏部分合成出那种史诗般的感觉,另有隆隆作响式的扭曲低音合成器,和优雅的大自然声音。我们把这些元素和一些超大的鼓声混合在一起,比如定音鼓、原声鼓和太鼓。
---
Beauty Under My Control
Client 客户: Sephora
Agency 代理公司: Fred & Farid
This project was different, since we had to compose the music before the video was shot.  We structured the track in modules, each with a distinct sound that represents a different texture.  After that, we mixed them all together and entwined them so it felt like one musical track.  For the style we went with something modern, with an electronic feel, and a hint of trap.
这个项目不一样,因为我们必须在视频拍摄前作曲。我们把音轨分成几个模块,每个模块都有独特的声音来表达不同的质感。之后把它们混合,使它们缠绕合一,感觉就像一曲完美融合的音乐。在风格上,我们采用了一些现代,电子元素,加上一丝陷阱音乐的感觉。