We first introduced Phoenix Liu in our June article, "Five Female Directors You Should Know." We recently met up in person to go more in-depth with one of China's rare female directors, and learn more about how she is discovering a path to "conscious directing" in today's world of advertising.
我们曾在6月份的《走近五位中国女导演》的文章中首次介绍过Phoenix Liu。这一次,我们和Phoenix面对面对谈,试图深入了解这位中国为数不多的女性导演之一,如何在现今的广告行业一步一步地探索"导演自觉"之路。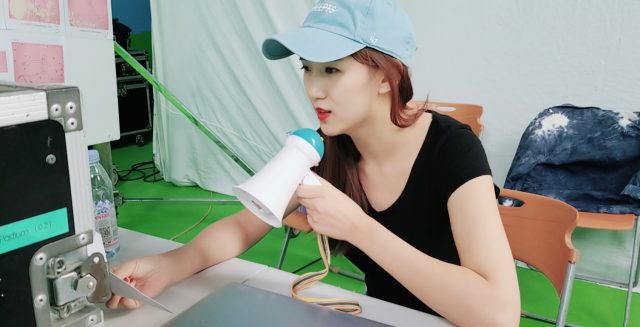 Liu started her career in Sydney more than 10 years ago, when she opened her own multimedia design studio, taking on project-based graphic design, printing, 3D animation and video production. She also began writing her own scripts, then producing and directing short films and web series. But she always knew she'd move back to China.
十多年前,Phoenix在悉尼开启了她的事业,她创建了一家多媒体设计工作室,承接项目相关的平面设计,印刷,3D动画和视频制作等业务。此外,她也开始动手写剧本,执导短片摄影和网络短剧。尽管事业不断开展,但至始至终,她都清楚自己最终还是会回到中国的。
"It's a quiet industry in Australia. There aren't as many opportunities. But in China, the market is so good. When I was in Sydney in 2015, I got a call about an opportunity to work in production on the film THE GREAT WALL directed by Zhang Yimou. I had a Skype interview and they wanted me to fly back the next day, but I was tied up with some administrative issues at the time, and wouldn't get there for another week. They couldn't wait for me. I knew then I was going to move back to China so I wouldn't miss another opportunity like that," said Liu.
"澳洲的导演行业非常局限,机会也很有限。但是在中国,市场一片繁荣。2015年,我还在悉尼的时候,接到了一个电话,内容是关于参与制作张艺谋导演的电影《长城》。于是我们通过Skype进行面试,剧组方希望我第二天就飞回中国。但是那时候我被一些行政方面的琐事缠身,最快也要下个礼拜才能回去。他们最终没有等我。从那个时候起,我就知道自己一定要回到中国,我再也不能错过类似的机会了。"Phoenix说道。
A TVC for Tencent directed by Pheonix Liu
Phoenix Liu为腾讯拍摄的广告片
Liu moved to Shanghai later in 2015, and her first project coming back was a streaming-only film with minimal production. "I wanted to work in bigger, better production," she said simply. So she researched large production companies, which landed her at one of China's largest and well known, Gwantsi.
2015年,她搬回了中国。回国后的第一个项目是制作一个只能在网络播放的影片,制作资源非常有限。"我想要加入更大型,更优质的制作团队"她说得非常直白。于是她锁定了国内大型的制作公司,最终加入了知名的影像制作平台—上海观池文化传播有限公司。
"When I was doing in-house directing at Gwantsi, I was working across many other tasks, and often working closely with clients. I practiced a lot of other skills, like coming up with the creative, and working on pitching, storyboarding and directing. But I felt like it was time to grow on my own, and focus more solely on directing."
"在观池工作的时候,我需要处理很多方面的工作,常常要和客户紧密沟通和合作。同时我也积累了许多其他的工作技能,包括想创意,做方案,写脚本,导作品等等。但是我觉得是时候自我成长了,我需要更全身心地投入到导演工作上。"
Last year's holiday spot for Infiniti
去年为英菲尼迪拍摄的假日广告
Liu left Gwantsi one year ago to be a freelance director, and it's proven to be the right move for her. "Now, I just get creative boards and start to direct. In one year with Gwantsi, I worked in many roles on eight projects. This year, I've directed more than 20. So I've grown a lot in terms of production skills, and grown my network."
一年前,Phoenix选择离开了观池,开始自己当独立导演。这在后来被验证是一个正确的决定。"现在,我只需要有创意,然后就能着手导演工作。在观池的那一年时间内,我身兼数职,参与了8个项目。而今年,我已经完成了20多个导演作品。在制作方面,我成长了很多,也慢慢地积累起了自己的人脉网络。"
Liu represents a young, internationally-minded Chinese generation that absorbs more content than ever before. "Clients like me because my visual style is international, but I'm still local," Liu explains. This style can be seen in some of her recent work, like this spot for fashion retailer Urban Revivo.
Phoenix代表了中国新一代具有国际视野的年轻人,对于外界的一切,他们比前辈们吸收得更多。"客户欣赏我,一方面是因为我的作品的视觉风格非常国际化,另一方面,依然能够做到不失当地的本色。"Phoenix解释道。这种风格,从她最近的作品中可以一窥一二,比如她为时尚零售品牌Urban Revivo拍摄的广告短片。
Visuals transition from organic to AI inspired
从有机到人工智能的启发
Recently, Phoenix Liu has been grappling with her place in the modern world of advertising. As she finds continued success and no longer worries about career stability, her goals have turned towards contributing to meaningful advertising.
Phoenix一直毫不懈怠地在广告行业努力工作,当不再需要为事业的稳定性担忧,一切稳步前进之际,她将目光转向了另一个方向—制作有意义的广告作品。
"Now that I'm more established, I can choose to work with brands that share the same values as me. I remember early in my career, I did an ad for a soft drink. I was really happy with the finished product and showed it to my dad, expecting him to say, 'This is so cool!' But the first thing he said was, 'You should never drink this, the ingredients are so bad for you.' So I'm trying to be more aware, more conscious of what I work on."
"目前而言,我的工作日趋稳健,我可以选择和那些价值观一致的品牌合作。我记得事业刚起步的时候,我曾经为一个软饮品牌做广告。我对当时的成片非常满意,拿给我爸爸看的时候,期望他能够夸赞我说'真棒'!但他说的第一句话是'你不应该喝这个,它里面的成分对你不好。'正因为此,我试着让自己对所做的工作更有'自觉意识'。"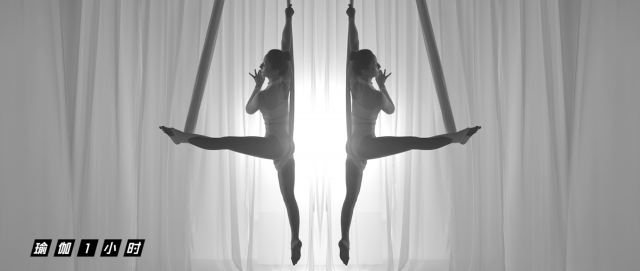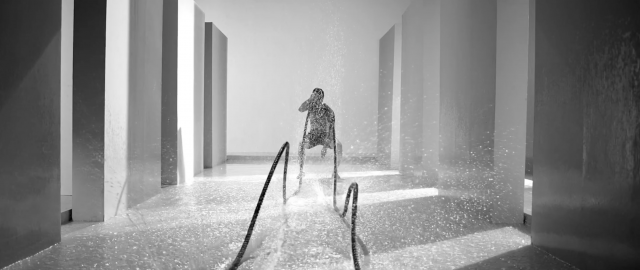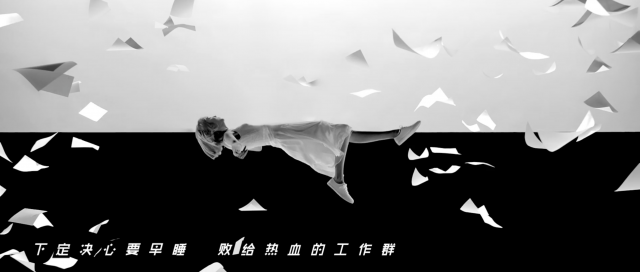 Stills from Liu's next spot for new yogurt brand Yo Keep
Liu为酸奶品牌"卡士YO KEEP"拍摄的广告剧照
Liu finds comfort that advertising can contribute good to the world – because people and companies who "do good" need advertising too. She is also dedicating more time to working for these brands that she aligns with. "I'm currently creating a spot for a startup company that doesn't have the funds to go through a production company or creative agency. They're collaborating with Harvard professors to develop high-tech support for the healthcare industry. It's great to see them get recognized by the world and get funding and investment through my videos."
广告可以让世界更美好—因为那些伟大的人和公司需要通过广告让世界看到他们。Phoenix对此感到很欣慰。她也因此会投入更多的时间为这些品牌工作。"我正在为一家初创公司拍摄广告作品,他们实际上并没有预算雇用制作公司或者创意公司。这家公司目前正在和哈佛大学的教授们开展合作,研发某种高科技,未来可以造福医疗健康产业。我非常希望通过我的作品,让他们得到外界的认可,得到更多的赞助和投资。"
Finding balance in a results-driven world is a difficult line to walk, but we'll continue to follow Liu's work and journey towards "conscious directing." We hope this piece serves as a first look as we start a deep-dive on learning what industry insiders are doing to bring about good through advertising – what we call "Conscious Advertising". Last year, we met with agency RICElebrate, a creative agency that provides "social design" to brands, companies and NGOs that seek to enhance their CSR. But we hope to learn more about what everyday advertising creatives do to build a portfolio that contributes more Good to the world than Greed.
在当今这样一个以结果为导向的世界寻求平衡绝非易事,我们将会持续关注Phoenix未来的工作以及她的"导演自觉"之路。希望这篇文章能够为我们了解圈内人士通过广告给世界带来好的影响打开新的篇章。去年,我们就介绍了RICElebrate,这家创意公司致力于为各个品牌、公司和NGO提供创意传播,提升企业社会责任。当然,我们希望看到更多这样的案例,其广告创意能够给世界传递善意,而非贪婪。
---
If you or someone you know is on the path to Conscious Advertising, reach out to us for a conversation on how to spread Good through the industry.
如果你或者你认识的人正在探索"广告自觉"之路,请和我们联系,一同探讨如何在广告行业传递好的影响。