Behind thescenes of WV's New Spot, a Chat with Georg Warga – Creative Director and a Founder of Goodstein. 大众汽车最新广告的幕后故事  – 对话Goodstein的创始人兼创意总监 Georg Warga 
---
Along with Bruce Lee and Jackie Chan, Wu Jing is part of the courageous (and restricted) hall of fame of actors that perform their own action stunts. He's starring a new commercial film for Volkswagen, promoting the latest Touareg SUV, and this special talent steals the scene.
与李小龙、成龙一样,吴京也以亲身上阵拍摄惊险动作镜头而闻名。最近,他在途锐SUV最新广告片中夺目出场。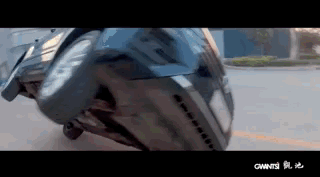 'Do Your Own Stunts' is a comedy-action hybrid, in which the actor picks a timid everyday test driver, played by Ya Meng Le, and shows him how to do the stunts for an explosive car-chase.The campaign was developed in a collaboration between two creative agencies, Goodstein and Inspire.Directed by Wang Limin, the sequence is full of delightful cliches, like escaping vicious motorbikers and ballistic missiles. It was all shot in Shanghai in three days across two locations, the Wuxing Stadium and the Lingang Manufacturing Park. The production team had only one day (or more precisely eight hours) with Wu Jing to make it work. The spot is part of a whole activation campaign that invites the audience to sense the adrenaline behind action movies.
"你也可以当主角"是一部喜剧动作广告片,其中吴京挑选了一位由亚孟乐扮演的战战兢兢的试驾演员,指导他如何在爆破追车场景中做特技。Goodstein和Inspire两家创意公司共同创造了故事概念,观池负责视频制作,导演为Wang Limin。片中用了一连串像躲避危险摩托车和炸点这样的司空见惯的场景。片子拍摄耗时三天,在上海的吴兴体育馆和临港产业园拍摄,但制作团队与吴京合作的时间只有一天,准确的说是八个小时。这支广告是整个激活活动的一部分,用动作片激发受众的肾上腺素。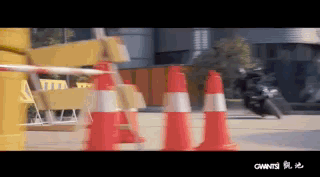 We had a chat with Georg Warga, Creative Director and founder of Goodstein, the independent creative agency behind the concept.
就该广告,我们对独立创意公司Goodstein 创始人兼创意总监Georg Warga进行了采访。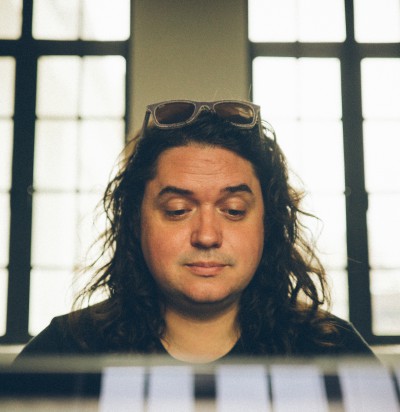 GEORG WARGA
CREATIVE DIRECTOR / FOUNDER GOODSTEIN

How did you come up with the concept for the spot?
如何想到这样一个创意?
female character. I believe we did win the pitch with this concept. Finally, Volkswagen opted for the current one because it was more straight forward. Many action hero-type actors claim they do their own stunts. With Wu Jing, it's easy to take the proof, just check his social media channels: he's a trained martial artist; his left thumb has a missing tip; he has broken his nose and legs countless times, and has hundreds of stitches in his body. I mean, the man really does his own stunts.
我们脑子里先想到的是一个纯喜剧的剧本,有些大胆的,因为要让吴京扮女装。我们是凭借这个概念赢的比稿。但大众最后选择了现在这个更直接的概念。很多动作英雄类演员都声称亲自做特技。吴京可以轻易证明这个说法,从他在社交媒体上的发帖就能看出来:专业武术运动员出身、左手大拇指因受伤而少了一截、鼻子和腿无数次骨折、全身缝过几百针。他的确亲自上阵。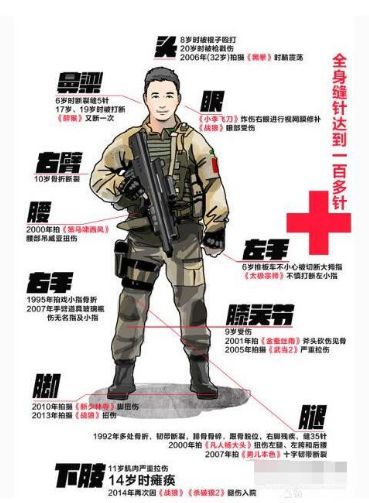 The film is part of a bigger campaign that allows people to 'star' alongside Wu Jing through an app and offline test driving events. How was the whole concept developed?
这个广告属于大型活动的一部分,让受众通过app与吴京一样拍视频,并在线下参加试驾。那么整个概念是如何开发出来的?
We partnered up with another agency called Inspire. Goodstein was in charge of the creative part; meanwhile, Inspire handled the account. Together, we were the lead agencies for a campaign that involved television, print, digital, and offline events. The digital and offline aspects relate to the activation part. In the popular online app VUE, Ya Meng Le can be replaced by the user's image, so it looks like the user is the one driving the car. The same idea is executed on the event-level and test drives.
我们是与Inspire一起开发的,两家共同担任活动首席代理,分别负责创意和客户。整个活动包括电视、平面、数字、线下部分。数字和线下两部分关系到活动激活。在大众的VUE app中,用户可以用自己的图片替换亚孟乐,扮演试驾者的角色。同样的理念还在真正的试驾活动当中得以执行。
Can you tell us about the creative process? Was the client looking for this humorous route from the very beginning?
创意进程是怎样的?客户是不是从一开始就想这种幽默的感觉
Yes, humor is always part of Volkswagen's DNA. Internationally more so than in China. As they just recently launched their new brand guidelines, we wanted to inject a bit of the trademark 'twinkle in the eye' into the work. It was not an easy task as Wu Jing is not known for his comedic chops; we didn't know if he would even go for it. But he actually worked with us in shaping the script so it would work well for him.
是的,幽默一直都存在于大众汽车的DNA中,在海外更是如此。大众最近刚发布其新的品牌指南,我们想尝试一下,这可不容易。吴京不是因喜剧而知著,所以我们不知道他能不能接受,但最后他还是跟我们一起来根据其自身特点来打磨剧本。
Wu Jing is quite a celebrity. What was it like to work with him?
吴京这么有名,跟他合作有什么感受?
We've met him for the first time in his hotel room to discuss the script. He greeted us in his boxer shorts. Six-billion-yuan at the box office and the guy is totally down to earth!
我们第一次见面是在他的酒店房间里,一起讨论剧本。当时他就穿着一条短裤,60亿票房保证的演员,就是这么接地气。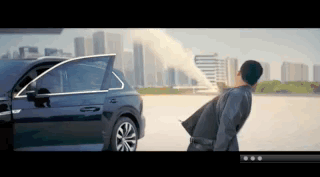 He's also a total pro. Besides being an actor, he is also a writer and producer, which means that he knows what it takes to make a film. He watched every one of his takes and didn't stop until he was fully satisfied with his performance. I'm sure we'll see him soon playing alongside Dwayne Johnson or someone else in a Hollywood movie.
他完全是专业的,不仅做演员,还做编剧和制片,也就是说他懂得怎么拍东西。他查看自己的每一个镜头,直到对自己的表演完全满意才不再重拍。我相信,我们很快就会在好莱坞电影中看到他与Dwayne Johnson等动作演员合作。
Why did you choose to work with director Wang Limin? Did you consider any international directors?
为什么跟Wang Limin导演合作?有没有考虑过国际导演?
The script passed around and attracted some strong international talent. But the production companies in the pitch thought these directors were too risky and demanding. Having worked with some of them in other projects, I didn't entirely agree. Wang Limin was already in our shortlist with Gwantsi, the production company, and he had done stunt work with Wu Jing before. He was a safe choice, but I don't regret it at all.
当初一些很好的国际人才都对这个剧本感兴趣,但在比稿的时候,制作公司认为他们都太冒险,要求也太高。因为之前跟这些导演都合作过,所以我不太同意制作公司的看法。观池的Wang Limin 是已经在我们的候选名单中的,他之前也跟吴京合作拍摄过特技方面的东西,所以他是一个安全的选择,我一点都不后悔选择他。
Was there anything challenging about this shoot?
拍摄中的挑战是什么?
We knew we only had one day with Wu Jing, yet we didn't want to compromise the concept. So we wrote a second character in the film to carry half of the load. The challenge was to convince Wu Jing's managerial team that he was still the star of the film, even though he was not the one driving the car.
我们知道跟吴京只有一天的合作,但也不想在这个故事概念上妥协,所以才又为这个片子增加了一个角色,承担了一半的内容。挑战就是要说服吴京的团队,即使吴京没亲自在片中开车,他也仍是片子的中心。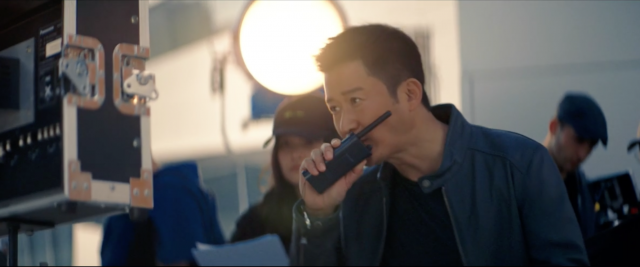 Tell us about Goodstein's trajectory in China.
Goodstein在中国的发展怎样?
We operate on the fringe between advertising and entertainment, always employing technology in creative ways. As a foreign company, I believe we have an interesting space here. But, we never really won a job with our loreals alone. To get jobs, you need to know people. Clients want agencies and production companies to bankroll jobs, so smaller agencies like us undertake a lot of financial pressure. And worse, quality is not always the benchmark, sometimes cheaper agencies win. Luckily, we managed to find the right partners to help us to finance these jobs so we can focus on what we do best.
我们游走于广告与娱乐之间,并且一直将技术运用于创意中。作为一家国外的公司,我相信我们在中国市场上是有空间的。但我们从来没有说真正拿到过工作,要拿到工作,需要有人脉。客户希望广告公司和制作公司共同承担成本,但对于像我们这样的小公司来说就要承担很大的财务上的压力。更糟的是,客户经常不看工作质量,这给了一些廉价公司获得工作的机会。然而,我们也是幸运的,能够找到对的合作伙伴,来为我们解决财务问题,然后我们可以专心把工作做好。
In March we'll be ten years old. I'm very proud of what we achieved over the last decade and looking forward to the next one. Cheers!
到明年三月,Goodstein就十周年了。对这十年来取得的成绩,我感到很骄傲,并且期盼着下一个十年。加油!
CREDITS 制片团队
CD/Concept/Writer: Georg Warga, Goodstein
Creative Producer: Maureen Sherrard, Goodstein
Chief Strategy Officer: Baggio Song, Inspire Communications Group
Account Service: Raymond Man/Leslie Lv, Inspire Communications Group
Production Company: Gwantsi, Shanghai
Director: Limin Wang
DOP: Ekkehart Pollack
Post Production/Editing: MPC, Shanghai
Editor: Su Zhen: MPC, Shanghai
Music: Tracks & Fields, Berlin