Craft and creativity continues to grow in China, none of which would be possible without the inspired and daring minds behind the ideas and production. We are asking the creative community in China five fun questions to learn a little bit more about the people behind this burgeoning industry.  Hope you enjoy! If you think you should be profiled or you know someone creative who should be profiled send an email to info@shpplus.com.

中国的优秀作品和无限创意层出不穷,这离不开那些有思想、有灵感、有胆识的人才。为了更好地了解中国新兴创意产业,我们设计了有趣的小问题,请中国创意人才提供五道问题的答案。精彩不容错过!欢迎自荐和推荐,请发送邮件至info@shpplus.com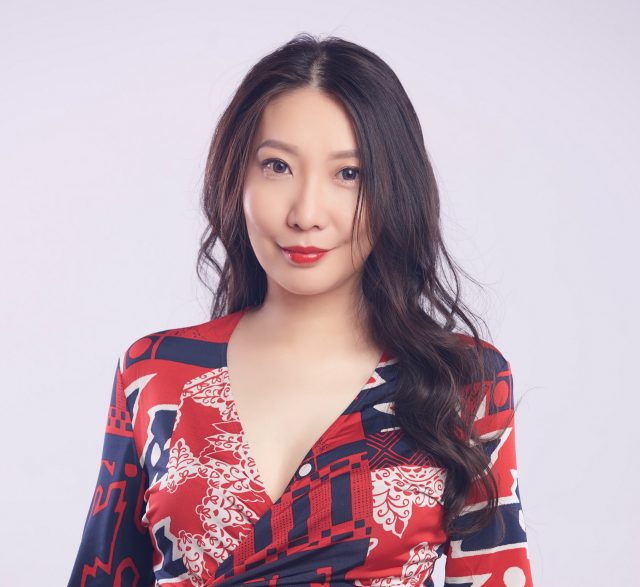 Director of Communications, Publicis Communications Greater China
阳狮传播大中华区传播总监 / 盛世长城大中华区首席市场官
Something about Rebecca
With over 13 years of marketing communication experience, Rebecca is skilled in communication planning and has earned her reputation by many Cannes-awarded social welfare campaigns. Most recently, she was selected as one of Campaign Asia's Women to Watch.
Rebecca拥有超过十三年的市场传播经验,她的市场洞察力和传播策划能力十分敏锐,通过很多戛纳获奖的公益作品获得美誉。最近,她被选为"Campaign Asia"大中华区广告营销行业女强人(Women to Watch)。
1. Coolest place you've been sent to work工作中去过的最有意思的地方是哪里?
Saatchi & Saatchi London's in-house pub! Yes, we do have one, and it's named after our legendary campaign: "The Pregnant Man". Every cocktail is pregnancy themed; I recommend asking for a "C-Section".
Saatchi & Saatchi伦敦办公室的in-house酒吧,没错我们真的开了家酒吧,名叫"怀孕的男人",和我们当年的传奇campaign同名。那里的每种鸡尾酒名字都和怀孕主题相关,推荐大家和我一样去尝尝"剖腹产"的滋味。

The Pregnant Man, London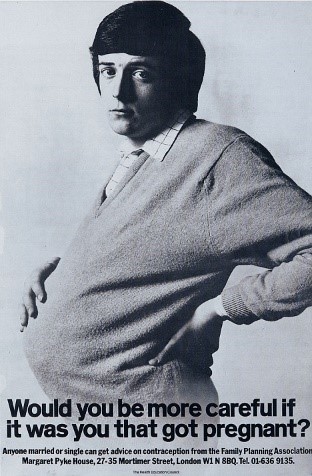 The Pregnant Man by Saatchi & Saatchi (1970)
2. What is the best gift you've ever received? 你收到过的最好的礼物是什么?
My daughter is the best gift I ever received. Before I became a mother, I used to imagine many versions of what it would be like. However, when that beautiful moment came and I held her in my arms, no words came to mind to express my feelings.
最好的礼物是我的女儿。成为母亲前,我设想过太多太多可能的场景,但当我真切地把她抱在怀里的时候,一切言语和想象都失色了。
3. The best way to destress? 对你来说,最好的减压方式是什么?
Reading technical books. For example,  gardening and planting instruction manuals, machinery manuals, and books that have step-by-step rules prevent me from thinking too much which allows me to relax.
阅读技术类书籍。比如园艺栽培指南,机械安装手册,读这些线性指示的时候我不需要进行过多的思考,其实是一种放松。
4. If you could master any instrument what would that be? 如果你能演奏任何乐器,你希望是什么?
The Harmonica.  This tiny musical instrument fits in my pocket and can bring happiness to me on the go, whenever I feel like it.
口琴,虽然是很小的乐器,但是能装进口袋随身携带,无论何时何地都能带来欢乐。
5. iPhone or android? 喜欢苹果还是安卓?
I like android more, the open-source platform is more inclusive. It's also innovative and has so many dazzling functions, a true marvel. But I only use iPhone. 😛
我更喜欢安卓系统,开源平台有更强的包容性。而且它有那么多令人眼花缭乱的功能,充满新意。但我只用苹果手机。 😛
We invite each of the creatives we profile to tag another interesting person for the series.  Rebecca is recommending, Leo Burnett ECD Rocky Hao.
我们邀请创意人士来一场接力赛,每个人都要推荐另一位有意思的创意人士。 推荐的下一个人是:李奥贝纳执行创意总览的Rocky Hao.