Craft and creativity continues to grow in China, none of which would be possible without the inspired and daring minds behind the ideas and production. We are asking the creative community in China five fun questions to learn a little bit more about the people behind this burgeoning industry.  Hope you enjoy! If you think you should be profiled or you know someone creative who should be profiled send an email to info@shpplus.com.
中国的优秀作品和无限创意层出不穷,这离不开那些有思想、有灵感、有胆识的人才。为了更好地了解中国新兴创意产业,我们设计了有趣的小问题,请中国创意人才提供五道问题的答案。精彩不容错过!欢迎自荐和推荐,请发送邮件至 info@shpplus.com.
---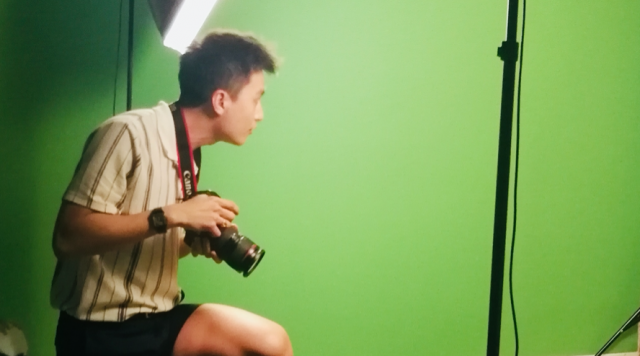 Keren Kierkegaard
Ms MIN art director Ms MIN创意艺术总监
Keren Kierkegaard's career has spanned Italy, London, Europe, Los Angeles and China. Keren's skilled in concept, visual, design, branding and marketing aspects across fashion and editorial categories. He now works as a creative art director for the modern Chinese luxury designer brand Ms MIN in the island city of Xiamen.
Keren Kierkegaard的职业生涯跨越意大利、伦敦、欧洲、洛杉矶和中国。Keren擅长的领域包括概念设计、视觉设计、品牌和营销。目前他担任中国现代奢侈设计品牌Ms MIN的创意艺术总监。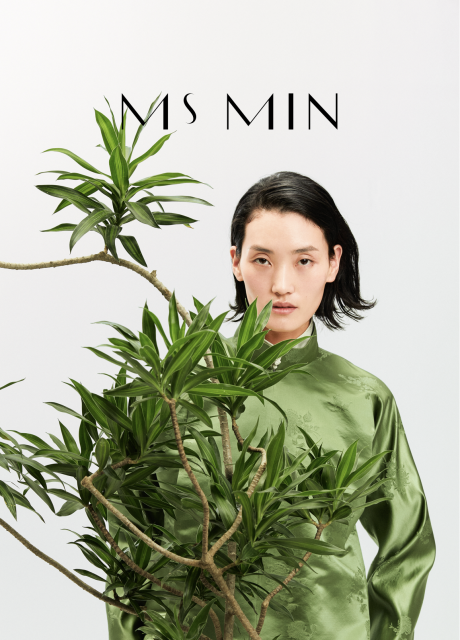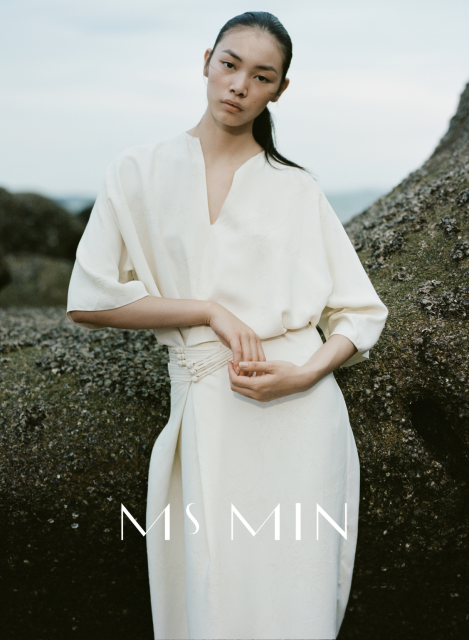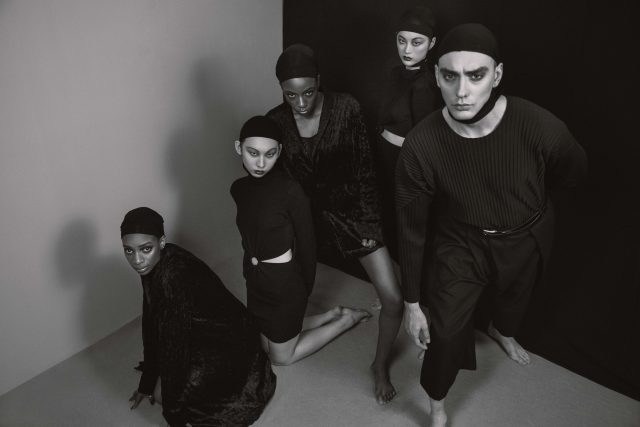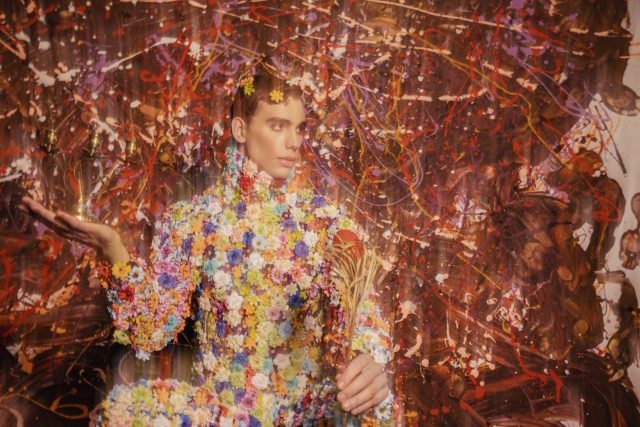 Photographs by Keren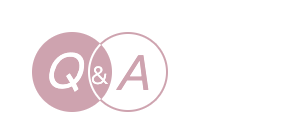 1. Where were you born? 你在哪里出生?
I was born in family home in Greater Manchester, United Kingdom
我出生在英国大曼彻斯特地区。
2. Longest you have been away from home? 最长离家多久?
I moved to Italy from home when I was 17 and I have not been back since.
我17岁的时候离开了家里搬到了意大利,从那以后就再也没有回去。
3. The best way to destress? 对你来说,最好的减压方式是什么?
Talking to my close friends, meditation, yoga and running
跟亲密的朋友聊天,冥想,练瑜伽和跑步。
4. A book you plan on reading? 打算读那本书?
I am currently reading a book called Power vs Force by Dr. David Hawkins, It was gifted to me by someone whom inspires me a lot. I am immensely grateful that she had introduced me to the book. And I would love to share it with anyone who comes across, because it is a book about truth of the universe and of oneself.
我在读《意念力:激发你的潜在力量》,作者为著名的心理学家、大卫·R·霍金斯博士。这本书是一个很激励我的人送我的,我非常感激她把这本书介绍给我。对我来说,这是一本关于宇宙和自己真相的书,所以我也很乐意推荐给别人。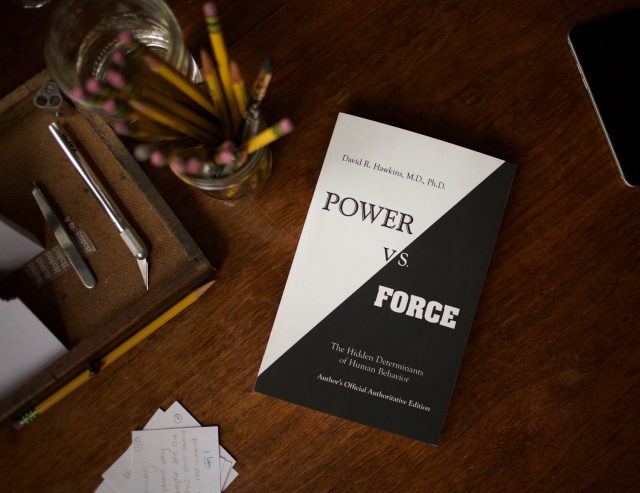 5.  Creative person who inspires you? 一位给你灵感的创意人是谁?
I have always admired Egon Schiele's work. I think he managed to create an oeuvre that was both symptomatic of and groundbreaking for his times.
我一直很欣赏埃贡·席勒的作品。我认为他所创造的艺术作品不仅反映时代证候,而且也拥有"突破"的力量。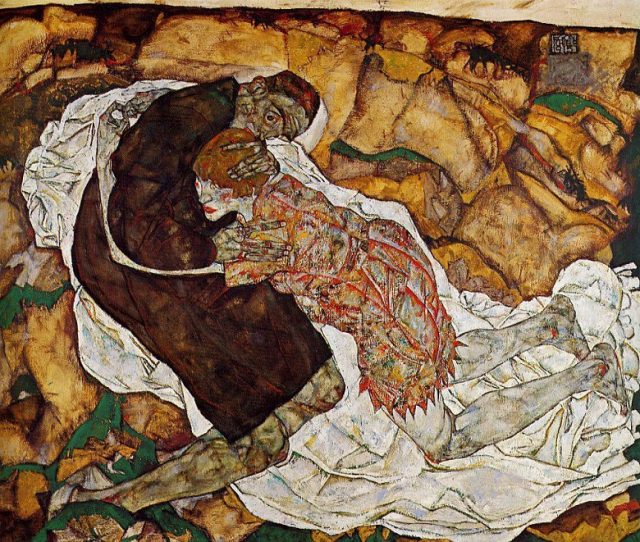 Egon Schiele Death and the Maiden
埃贡·席勒《死神和少女》
We invite each of the creatives we profile to tag another interesting person for the series. Keren suggested Saverio Silli, the director of Fab Lab Shanghai.

我们邀请创意人士来一场接力赛,每个人都要推荐另一位有意思的创意人士。Keren推荐的下一个人是:Fab Lab上海的项目负责人 Saverio Silli。

Contact Keren by: keren.kierkegaard@gmail.com
Instagram: Keren.Kierkegaard
RELATED ARTICLES: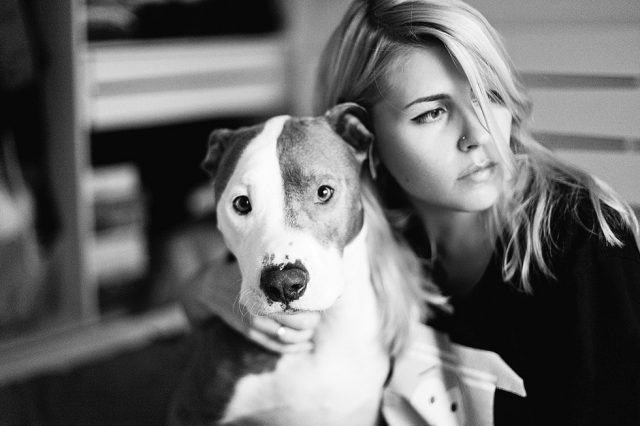 Meet Creative People | 遇见创意人士 Ella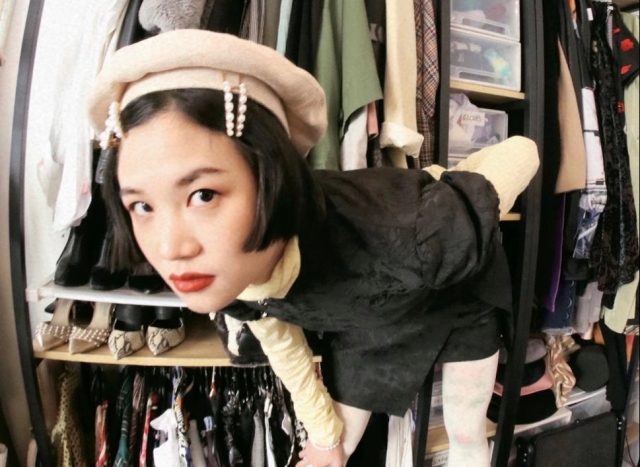 Meet Creative People | 遇见创意人士 Alice Wanderland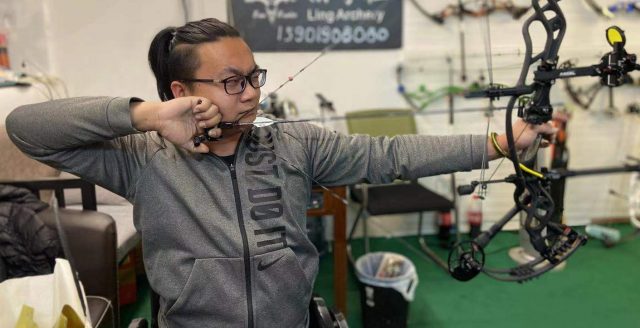 Meet Creative People | 遇见创意人士 Yu Yang