Craft and creativity continues to grow in China, none of which would be possible without the inspired and daring minds behind the ideas and production. We are asking the creative community in China five fun questions to learn a little bit more about the people behind this burgeoning industry.  Hope you enjoy! If you think you should be profiled or you know someone creative who should be profiled send an email to info@shpplus.com.
中国的优秀作品和无限创意层出不穷,这离不开那些有思想、有灵感、有胆识的人才。为了更好地了解中国新兴创意产业,我们设计了有趣的小问题,请中国创意人才提供五道问题的答案。精彩不容错过!欢迎自荐和推荐,请发送邮件至 info@shpplus.com.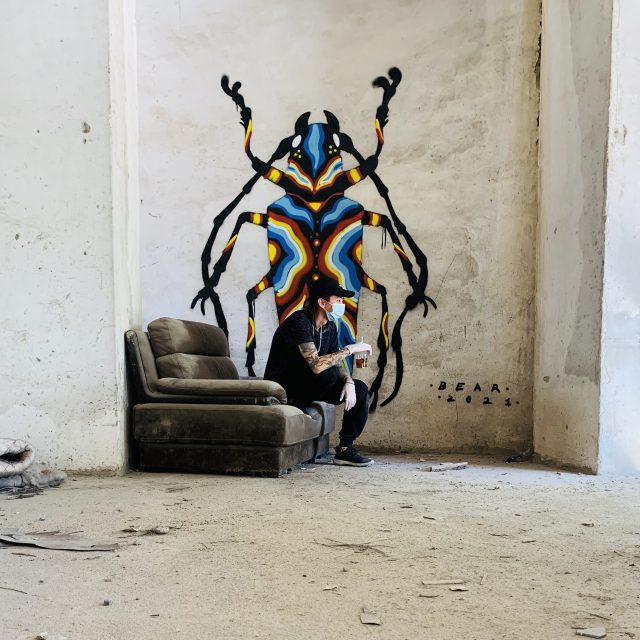 BEAR
Graffiti artist, Illustrator, tattoo master
街头艺术家,插画师,纹身师
Liu Weixiong (BEAR) graduated with computer and application major.
Since 2006 he's been in the graffiti scene.
Since 2008 he's started doing graphic design and illustration.
In 2010 engaged in UI design and original painting.
Started working as a tattoo artist in 2019.
Created his own IP (GRIN BEAR) back in 2008.
In 2017, BEAR attempted to express the biological universe in his mind by combining the appearance of creatures with traditional totems and modern graphics.
刘伟雄(BEAR)毕业于计算机与应用专业。
2006年开始涂鸦之路至今,
2008年开始从事图形设计与插画的工作。
2010年从事UI设计,原画设计的工作。
2019年开始成为纹身师。2008年就开始创造了自己的IP,咧嘴小熊(GRIN BEAR)至今还不停的创作这个张开大嘴巴的小熊。
2017年开始尝试用生物的外型结合传统图腾与现代图形的结合来表达属于自己脑海里的生物宇宙。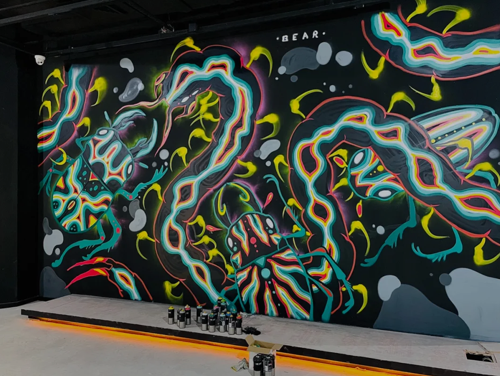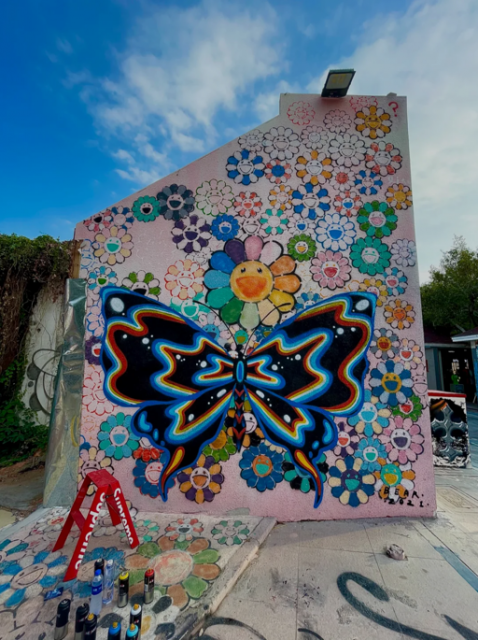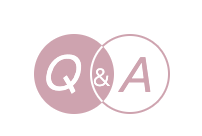 1. Longest you have been away from home? 最长离家多久?
In 2008, I left Guangdong and came to Shanghai. I met a lot of like-minded friends and saw a lot of new things in this city. 13 years later, I chose to return to Guangdong.
2008年离开广东,来到了上海这个城市。在这个城市结实了很多志同道合的朋友,也见到了很多新鲜的事。13年后我选择了回到广东。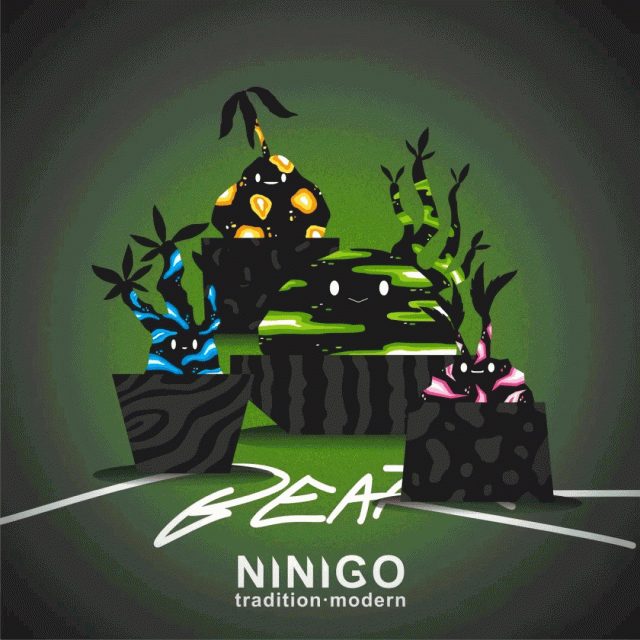 2. Favourite movie of all times? 有史以来你最喜欢的电影是哪一部?
I have many favorite movies, like Godzilla and Alien series. I generally like sci-fi, horror movies, animation.
最喜欢的电影太多了,比如《哥斯拉》和《异形》系列,当然还有很多科幻,恐怖,有趣的电影与动画我都爱看。
3. The best way to destress? 对你来说,最好的减压方式是什么?
For me, it's graffiti. Every time I am unhappy and stressed, only graffiti can make me relax and become happy, the process brings me joy.
对我来说,最减压就是涂鸦了,每次有不开心的时候和有压力的时候,只有涂鸦才会让我放松,变得开心,涂鸦的过程是最愉快的。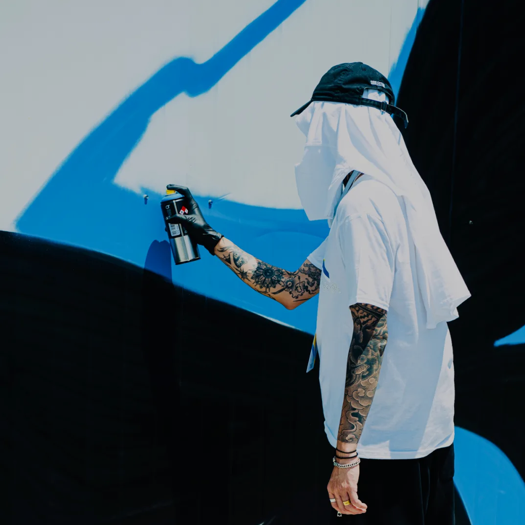 4. How you discovered you were creative? 你是如何发现自己有创造力的?
When I was in the first grade, I think. I always liked drawing, and I would even scribble on the wall with a pencil at home, which I think a lot of people did when they were little.
1年级的时候吧,那时候就一直很喜欢画画,甚至会在家里,用铅笔在墙上乱画,我想很多人小时候都这么做过。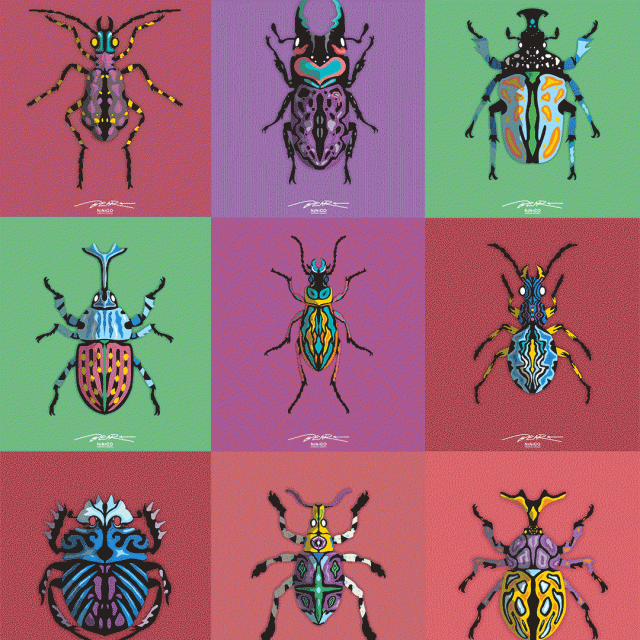 5. Your main strength as a creative person? 作为一个创意人,你的主要优点是什么?
I think my advantage is that I am not restricted, I can draw what I think of and show to the world what's on my mind.
我的优点,估计是我不受约束,想到什么就画什么,甚至我喜欢想到就去实践出来,把大脑里想到的展现出来。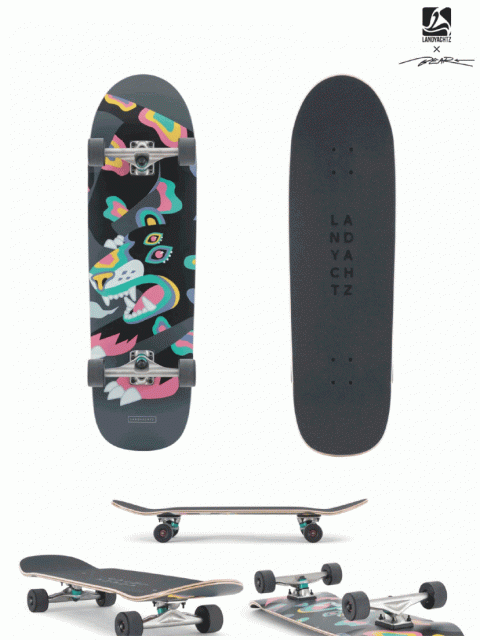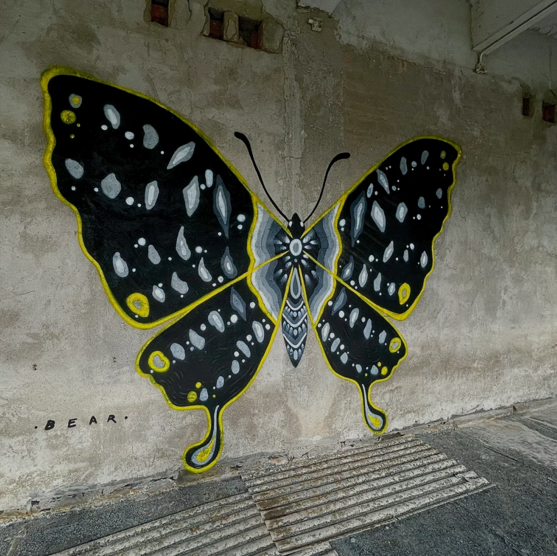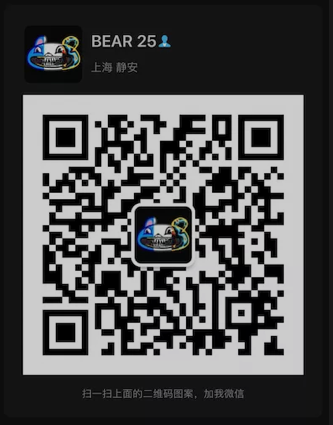 We invite each of the creatives we profile to tag another interesting person for the series. BEAR suggested graffiti artist MEGIC.
我们邀请创意人士来一场接力赛,每个人都要推荐另一位有意思的创意人士。BEAR推荐的下一个人是:涂鸦艺术家MEGIC。
RELATED ARTICLES: