Craft and creativity continues to grow in China, none of which would be possible without the inspired and daring minds behind the ideas and production. We are asking the creative community in China five fun questions to learn a little bit more about the people behind this burgeoning industry.  Hope you enjoy! If you think you should be profiled or you know someone creative who should be profiled send an email to info@shpplus.com.
中国的优秀作品和无限创意层出不穷,这离不开那些有思想、有灵感、有胆识的人才。为了更好地了解中国新兴创意产业,我们设计了有趣的小问题,请中国创意人才提供五道问题的答案。精彩不容错过!欢迎自荐和推荐,请发送邮件至 info@shpplus.com.
---
Joeri Reynaert
Designer
设计师
After graduating from the Media & Design Academy in Belgium, China-based designer Joeri Reynaert entered the industry as furniture designer for Extremis, a renowned outdoor furniture brand established by Dirk Wynants. Soon after he moved to Italy to become an in-house designer for the lighting brand Foscarini, working together with established designers such as Nendo, Jean Marie Massaud, Luca Nichetto and Stefan Diez. While working for Foscarini, Joeri also developed a lamp collection for fashion giant Diesel. As an independent designer, he presented his first collection at Interieur 2012, Belgium, and Salone del Mobile 2012, Italy. In 2014 he moved to China  to set up Dirk Wynants' design studio in Shanghai. He also established a 4-year undergraduate program and was lecturing at the DeTao Master Academy, Shanghai. In 2018 Joeri started his own design studio in Shanghai and is now designing for several start-up and established brands in China.
Joeri Reynaert毕业于比利时的亨克传媒与设计学院(Media& Design Academy, Belgium),毕业后这位在中国定居的设计师进入Extremis家具公司,开始了他的职业设计师生涯,该公司由Dirk Wynants创办,是一个知名的户外家具品牌。不久,他又搬到了意大利,担任著名灯具品牌Foscarini的设计师, 与Nendo、Jean Marie Massaud、Luca Nichetto和Stefan Diez等知名设计师合作。在为Foscarini工作的同时,Joeri还为时尚巨头Diesel设计了了一款灯具系列
2012年,Joeri作为一个独立设计师,在比利时的Interieur双年展和意大利的米兰家具展发表了他的第一本作品集,后来该作品集在全世界出版发行。2014年他来到中国,担任Dirk Wynants上海设计工作室的经理。他还建立了4年的本科课程,并在德稻教育从教。2018年Joeri在上海成立了他自己的工作室,目前为中国多家初创企业和知名品牌从事设计。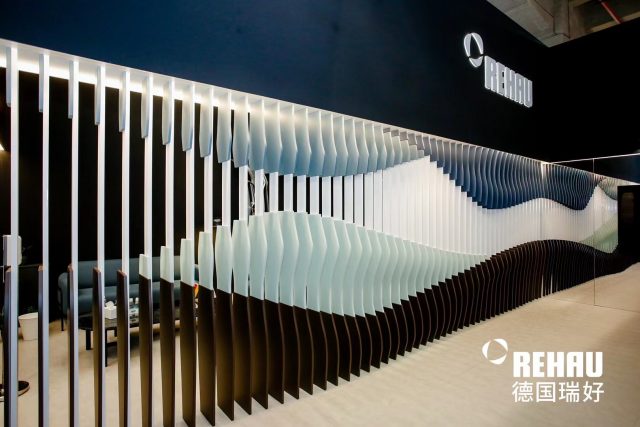 JRS x Rehau – Interzum 2021 exhibition design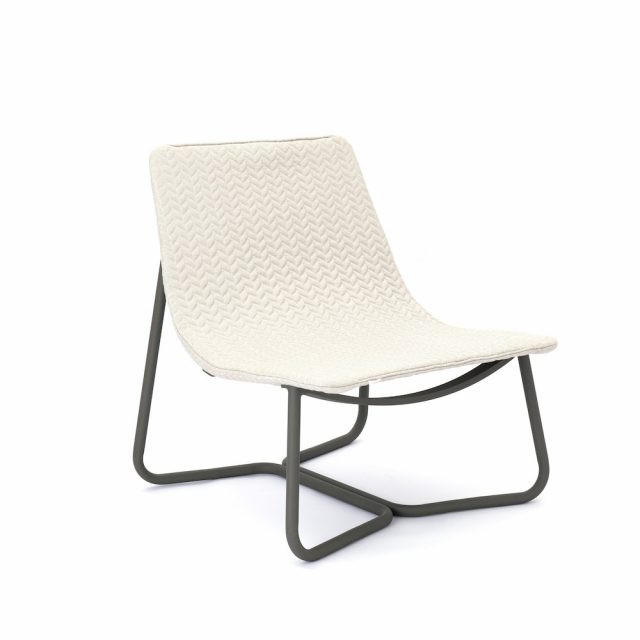 JRS x Mindo – Rug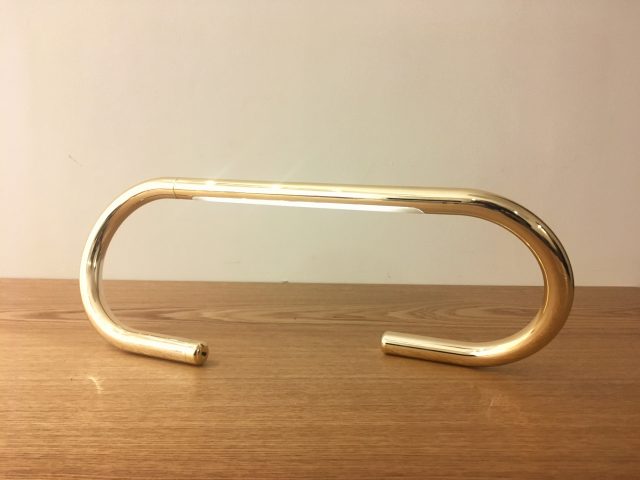 JRS – Loop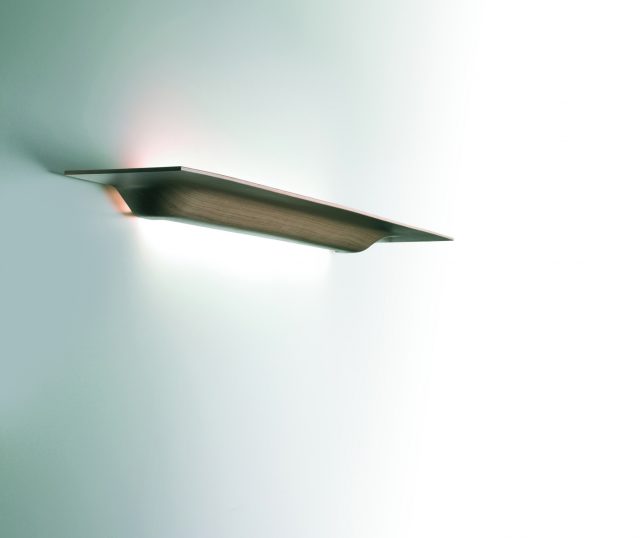 JRS – Plyght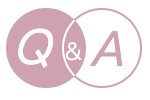 1. Coolest place you've travelled to? 旅行去过的最有意思的地方是哪里?
Probably that time I was on a solo road trip through the Balkan, lost my car keys and got stuck in Ljubljana for 8 days. Since I could not move without my car, I had to make the best of the situation. I mingled with the locals and luckily was offered a bed at the home of a lesbian dj couple I met. I experienced the lovely city as a local and was dj'ing myself by the end of the week. Ljubljana is the only capital city I have visited that felt like a village, but is actually full of vibrant creativity. I kind of didn't want to leave when I finally found my car keys stuck in a thin pack of condoms.
应该是那次我独自驾车穿越巴尔干半岛吧。我最终在卢布尔雅那呆了8天,因为我的车钥匙丢失了。既然无法有车我就不能继续出行,唯一我能做的就是尽可能地利用好现处的情况。我和当地人混在一起,幸好我遇到了一对拉拉,让我留在她们的家。与当地人交朋友了, 所以我亲身体验了这座可爱的城市。因为我的"接待家庭"的人是当地的DJ,不到一个星期的时间我也有机会自己当个DJ。在我去过其他首都其中,卢布尔雅那是唯一一个感觉像村庄的城市,但实际上充满活力和创造力。当我终于发现我的车钥匙时,我有点不想离开。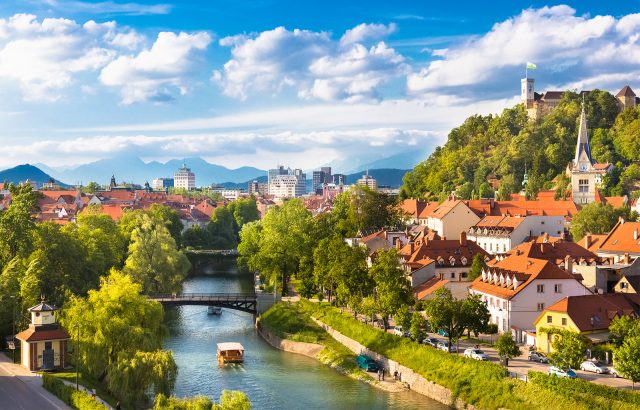 Ljubljana
2. The best way to destress? 对你来说,最好的减压方式是什么?
Cooking for friends. As a student, I used to work the weekends cooking in several restaurants in Belgium. In Shanghai, I had a pop-up meat and veggie ball concept for a while. So most of my friends have tasted my balls by now (haha) and they all agree they are the best in town. Although catering is actually a lot of work and I am literately sweating my "balls" off, in the long run, it's really relaxing. As in design, it also requires creativity, but cooking involves a lot of repetitive work, which is my meditation. I can really enjoy peeling 15 kg of potatoes.
为朋友做饭。当我在大学的时候,每个周末我兼职工作,曾在比利时的几家餐馆做菜。在上海我也做过几次"闪店"餐厅,主要做的菜是肉和蔬菜丸子。虽然餐饮服务实际上是一项很大的工作,但在长期这真的让我放松。和设计一样,它也需要创造力,但烹饪需要很多重复性的工作,这是我的冥想。对我来说,削15公斤土豆的皮并不枯燥,是在是一种冥想的方式。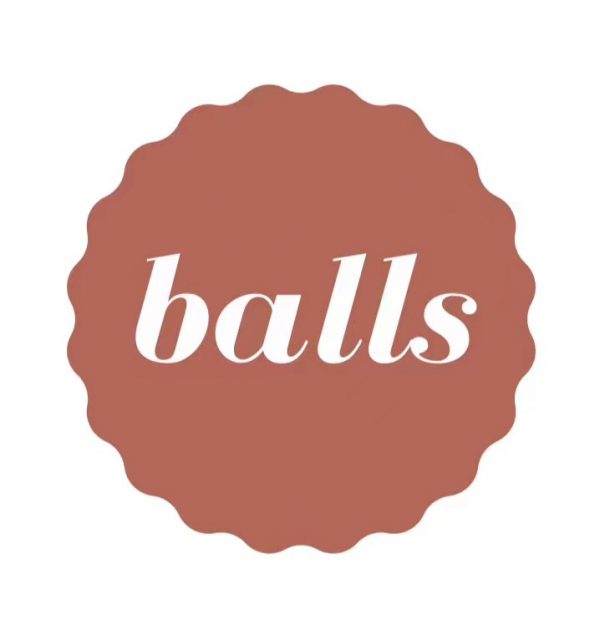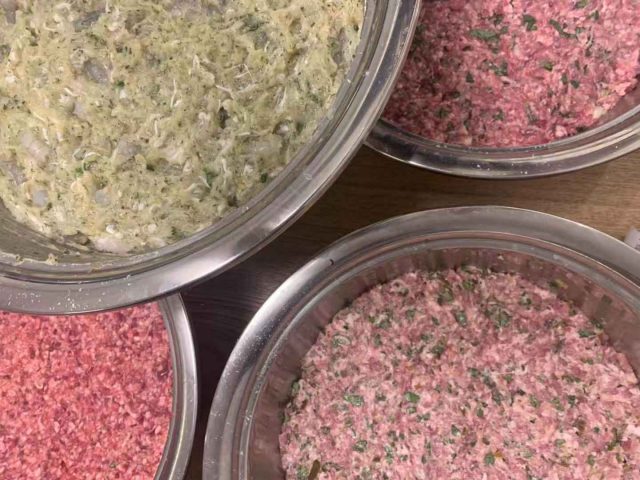 3. Your favorite creative project you've ever worked on, and why you like it so much?
My favorite project is one I just started working on. Far from finished. A cooking tool that brings friends together to get a taste of different cultures. Think Fondue meets Teppanyaki, Hotpot, and Thai bbq all in 1 device. The project involves a cookbook and a mini-documentary as I want to visit all the involved countries. Usually, my favorite project is the one I am working on, as I want to stay motivated. Even if some (or actually a lot) of them do not see completion.
我最喜欢的项目是我刚开始做的,远未完成。是一种烹饪机让朋友聚在一起,通过烹饪体会不同的文化,品尝不同的美食。一个机器结合了奶酪火锅、铁板烧、火锅和泰式烧烤。这个项目包括一本食谱和一部迷你纪录片,我想访问所有涉及的国家。通常我最喜欢的项目就是我正在做的项目,因为我想保持动力。即使一些项目(实际上是很多的项目)最终没有完成。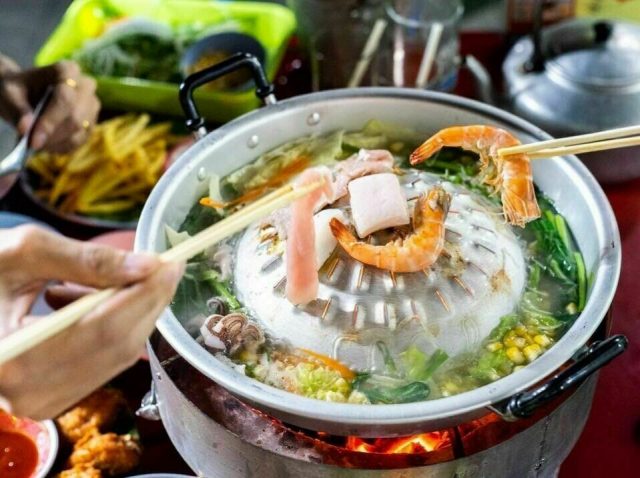 Traditional Thai Bbq (mu kratha)
4. Someone else's creative project that you've been envious of lately?
I am always envious when I see some established architects showcasing their own home, designed by themselves, in a remote dream location. I already have that dream location in Croatia, but the dream house will have to wait a bit. I'll get there one day…
当我看到一些知名的建筑师展示他们家的时候,我总是很羡慕。因为他们为自己设计的房子很美丽,总是位于某一个遥远的梦想之地。我已经在克罗地亚看中了这样的梦想中地点,但梦想的房子还得等一会儿。我相信有一天我会完成这个计划……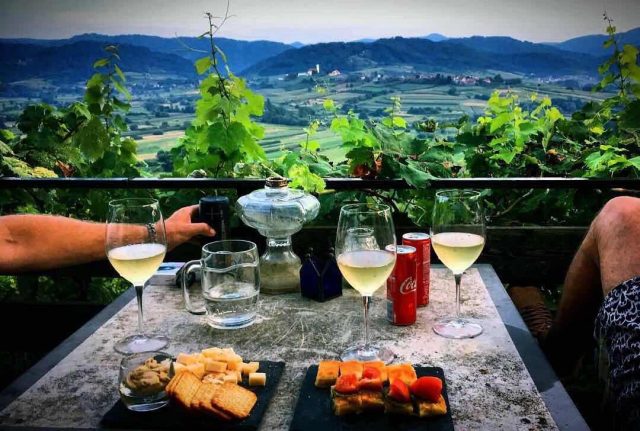 Croatian landscape
5. Creative person who inspires you?
Anthony Bourdain. His hard training as a chef reminds me of my days in the kitchen. His "je m'en fous" rock n roll attitude, is similar to the way I stand in life. His struggle with routine and drive to constantly explore is what I admire the most. Unfortunately, he left us too early, which shows he was trying to be a better man, more than the brilliant chef he was.
安东尼·波登。我最钦佩他与常规的斗争和不断探索的动力,以及他的苛刻厨师培训经验也总让我想起自己在厨师的日子。我感觉,他的态度和我的生活哲学很相似。不幸的是,他过早离开了我们,以我理解这表明他尽量作为更好的人,这方面对他比作为才华横溢的厨师更重要。
JRS x Matsu – Morse
JRS x Acer ConceptD bag design
We invite each of the creatives we profile to tag another interesting person for the series. Joeri Reynaert suggested Illustrator, graphic designer Luna.
我们邀请创意人士来一场接力赛,每个人都要推荐另一位有意思的创意人士。Joeri Reynaert 推荐的下一个人是:插画师兼平面设计师 Luna。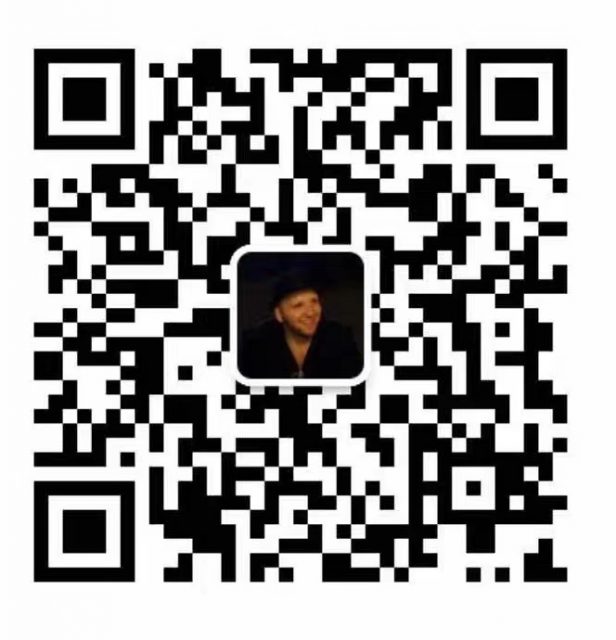 RELATED ARTICLES: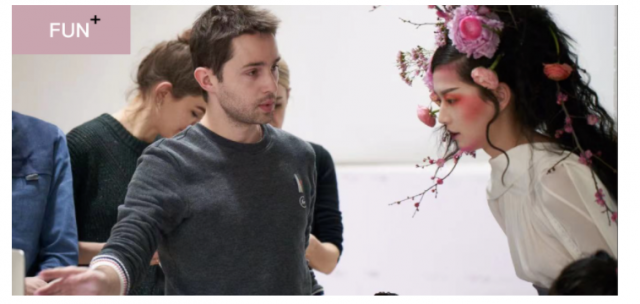 Meet Creative People | 遇见创意人士 Oleg Chebotarev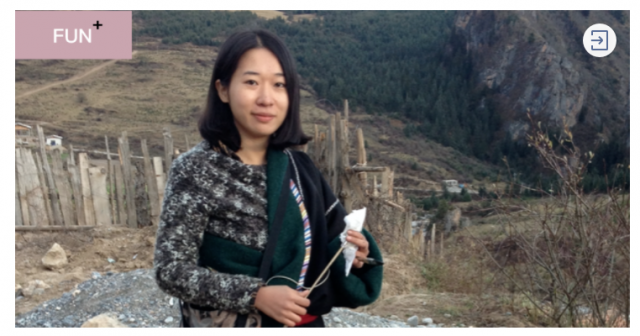 Meet Creative People | 遇见创意人士 Cai Cai 蔡猜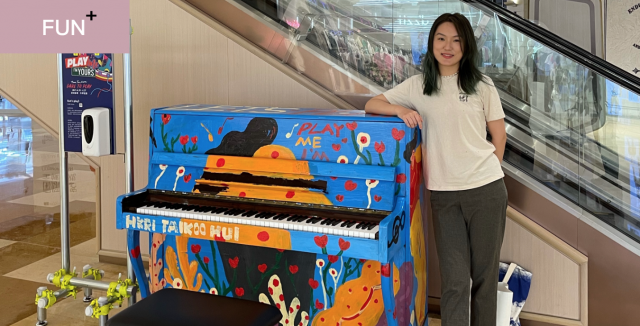 Meet Creative People | 遇见创意人士 illustrator Emma