Craft and creativity continues to grow in China, none of which would be possible without the inspired and daring minds behind the ideas and production. We are asking the creative community in China five fun questions to learn a little bit more about the people behind this burgeoning industry.  Hope you enjoy! If you think you should be profiled or you know someone creative who should be profiled send an email to info@shpplus.com.
中国的优秀作品和无限创意层出不穷,这离不开那些有思想、有灵感、有胆识的人才。为了更好地了解中国新兴创意产业,我们设计了有趣的小问题,请中国创意人才提供五道问题的答案。精彩不容错过!欢迎自荐和推荐,请发送邮件至 info@shpplus.com.
---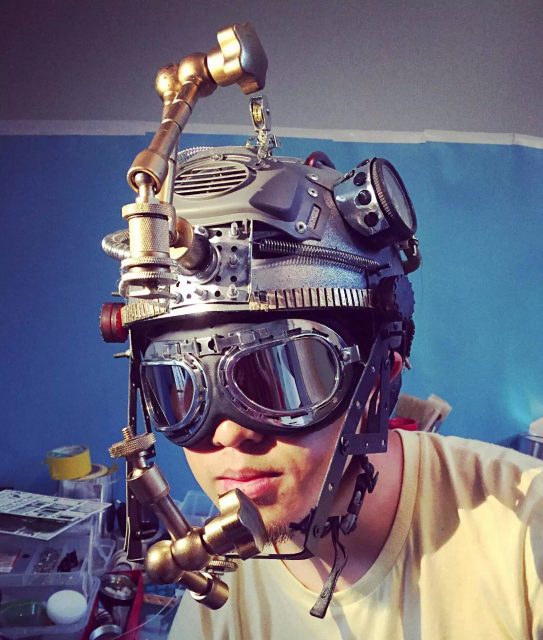 Sun Hao 孙昊
Artist
多功能艺术家
Hello everyone. My name is Sun Hao, I'm a craftsman who has participated in many creative projects, solving challenging tasks with art. I feel in my element making puppets, working as a production designer and designing installations. When I was younger I wanted to experience and try as much as I could, growing older, I'm aiming more for stability, and hope to take on a new identity in the next two years: a creative dad!
大家好,我叫孙昊,算是个手艺人吧,参与过很多创意类型工作,解决过很多疑难杂症,当然也没少挖坑,还是最喜欢傀儡制作、电影美术、装置设计一类的事儿,年轻时什么都渴望尝试,年龄大了更希望稳中求胜,希望未来两年能做好另一个身份:有创意的爸爸!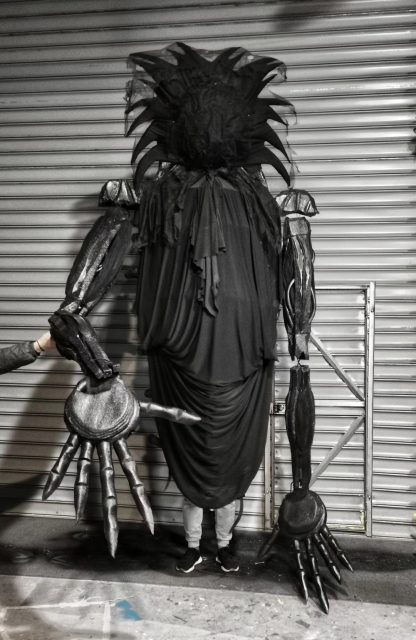 Puppet works for musical "Spring Awakening" 木偶作品,  音乐剧春之觉醒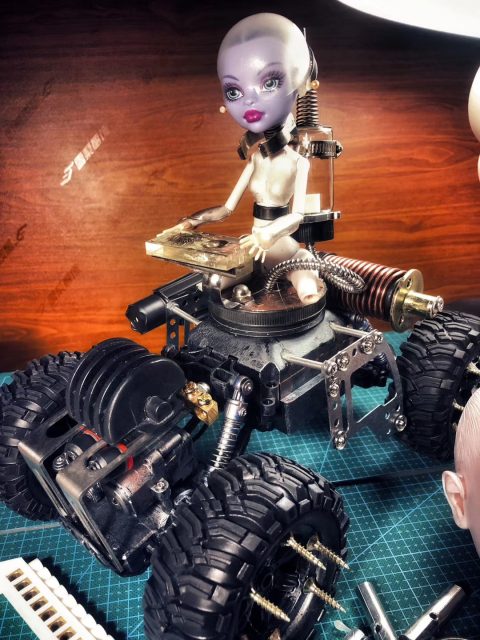 Steampunk works, personal projects 蒸汽朋克拼凑作品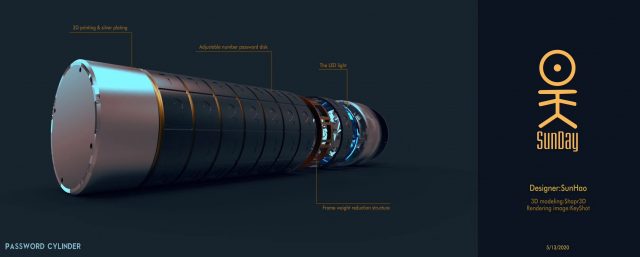 Props for Union Pay "The Moon Cryptex" by Tianyukong agency
 天与空 银联密码筒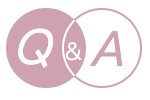 1. Coolest place you've been sent for work ? 工作中去过的最有意思的地方是哪里?
2015, Artist Ma Liang's studio on Ou Yang Road. I've first seen Ma Liang's works and interview in 2005. At that time, I was still studying in Photography department, still learning both traditional and digital photographs. Ma Liang's works opened the door to a whole new world for me, exciting and terrifying. It influenced me to the extent, that for a while I was a little at a loss when picking up a camera. Just like a two-year-old, whose brand is developing too fast, but whose body coordination cannot keep up. After ten long years of learning and working, occasionally I would remember that strong desire to create, but I didn't put all effort to pursue it. Ten years later, by chance, I saw a post in Weibo, that Ma Liang's studio was recruiting an art director. I've spent 30 minutes thinking hard about it and then ran to Ma Liang's studio on Ou Yang Road.
When I think about it now, the coolest, most interesting place must be the one where your heart sighs with anticipation of opportunities, where you revive your past aspirations. Once you walk carefully into that place, with a kind of ceremonial feeling, everything becomes the most interesting.
2015年艺术家马良在欧阳路的工作室。我是2005年在网络上看到马良的作品和采访报道,那时候我还在大学里读摄影系,还处于传统胶片和数码都在学习的过程。马良的作品给我打开了新世界的大门,即兴奋又惶恐,以至于有一阵子拿起相机会茫然不知所措,好像两岁的孩子脑子发育的太快,但身体的协调还跟不上思维的进步,天天看着手边简陋的器材和羞涩的钱包而又气又急。在后来漫长十年求学与工作中,一直偶然想起曾经天马行空的渴望,但却未能付诸全部努力去创作。然而十年后一个偶然的机会,我看到了马良工作室招募美术指导的微博,在花费了30分钟认真的思考后,我选择了跑向欧阳路的马良工作室。
现在回想,所谓最有意思的地方,应该就是当你内心感叹人生的机遇,焕发曾经的初心,憧憬未知的神奇,带着小心翼翼的仪式感走进那个地方时,一切都是最有意思的。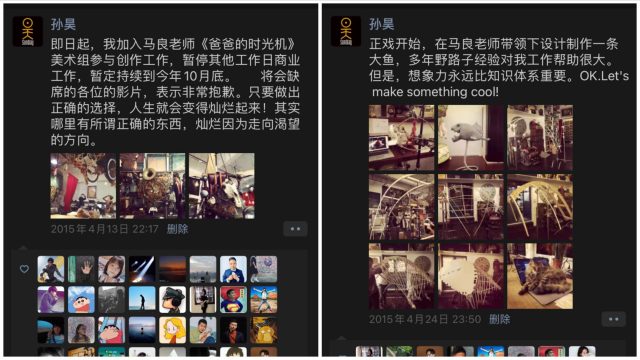 2. What you wanted to be when you grew up?
Growing up is a romantic and cruel period of time. When I was three years old, I picked up my first camera and brought it through kindergarten to university entrance exams. I thought that I was meant to explore the truth of the world and my inner passion through documentary photography. When I went to art school, it felt that learning commercial photography, photographing still life and models—all of it meant shooting what someone else wanted you to shoot. I've entered the film and television industry, and stayed there moving from photographer, videographer, producer, props master, art director, stage art to puppet design, special props, installations…Sometimes I've engaged with some areas on a superficial level, sometimes I managed to create something outstanding. As you grow older, put family first, and see yourself clearly, you can only laugh at the failures and successes that you hold in your heart.
In the process of growing up, go all out to do what you want to do! What I want to do now is to be a successful father, at least at the level of primary school textbooks…
成长是件浪漫而又残酷的事情,我三岁拿起人生第一台相机,从幼儿园拍到高考进考场前,曾经一度认为自己人生的价值意义就是通过纪实摄影探索世界的真相和内心的激情。然而进了美院学习了商业摄影,拍静物、拍模特、拍别人希望你拍的。少年沉醉于摄影的技巧和幼稚的创意,话术和商业逻辑还没搞清楚,翅膀没长硬就想创业创新,自然碰的一鼻子灰。在惶恐和固执之中,勉强认定自己还是要做喜欢做的事情,即然商业摄影上起点不准,就小心的保护所爱,进军影视行业,辗转多年,从平面摄影师、视频摄影师、影视制片、道具师、美术指导、舞台美术、傀儡制作、傀儡设计、特殊道具、艺术装置….时而蜻蜓点水,时而出类拔萃,每当得意洋洋的爬上一座上,便又看到更广阔的平原,和更加难以企及的山峰,在野心膨胀的那几年,也算奋不顾身的拼命攀登,却从未有过十全九美的回答。爬着爬着,年龄增长,家庭为重,看清自己,那些耿耿于怀的失败与成功,都只有笑笑罢了。
成长的过程中,就拼命去做想做的事情吧!我现在最想做的就是一个成功的爸爸,至少是小学课本难度以内的…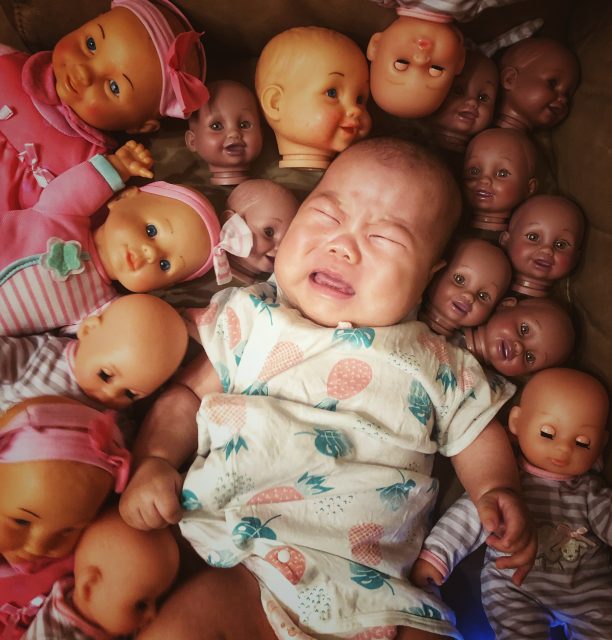 Sun Hao's son Dandan 孙昊儿子蛋蛋
3. Your main strength as a creative person? 作为一个创意人,你的主要优点是什么?
I've tried myself in different areas—from film and TV production, stage art, to DIY craft and more complex production processes, and worked with all kinds of materials and technology. Maybe I don't have a perfect grasp on video production workflow or business logic, but I've seen a lot of people, who're amazing at what they do, and now I'm modest about what I do and how I  approach people, does this count as a strength?
因为涉猎过很多影视、舞台、装置类的工作,从手工DIY到复杂的多部门生产流程供应商管理,接触过各类材料与工艺,影视制作流程,商业模式逻辑,虽然不是样样精通,但知识面也算个万精油,但没有特别厉害的专精技能,也许是更牛逼的人见的太多了,现在就是谦虚谨慎广交朋友,这算优点吗?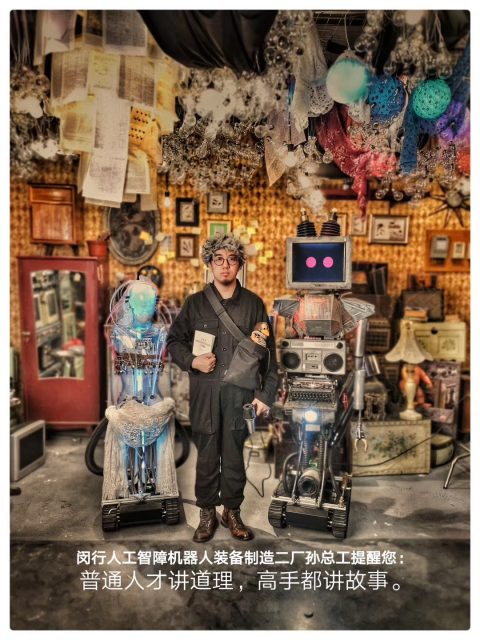 Pipit Zakka store– Sun Hao and Gen.2 robots 鸟人杂货铺 二代机器人和孙昊
4. Someone else's creative project that you've been envious of lately? 最近有什么别人的创意项目让你觉得羡慕?
Agency W creative industrial layout, Agency Tianyukong's (天与空) powerful and unconstrained style, art studio Huima Shijue (绘马视觉) team energy, artist Sun Shiqian's Transformers series to name a few. I really admire the creativity and creative execution abilities of these people.
W的创意产业布局,天与空的天马行空,绘马视觉的团队能量,孙世前的原创巨型机甲系列等等,宏观一些的"创意,"以及创意执行能力,真是让人羡慕啊!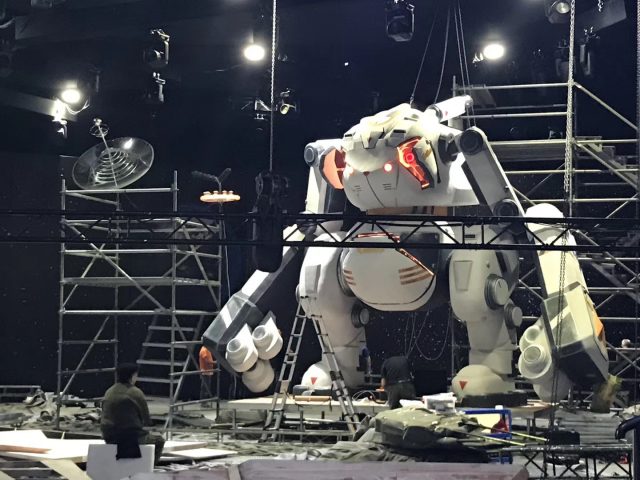 Cabbit 2030– giant rabbit for Cabeen brand fashion show at Shanghai Fashion Week
上海时装周巨型装置,卡宾品牌的月兔计划
5. Creative person who inspires you? 一位给你灵感的创意人是谁?
Artist Ma Liang. I'm inspired and influenced by his artistic concept and way of thinking. But if the inspiration stays in the mind only, or dies out in practice, there's no meaning in it. I'm really grateful to all the people who give me an opportunity to release my inspiration.
艺术家马良,除了受到他的艺术观念,思维方式的感染与影响外,灵感如果只能在脑海中游走,在商业下屈服,在实践中夭折也没什么意思,致敬所有让我的灵感得以释放的人和机遇。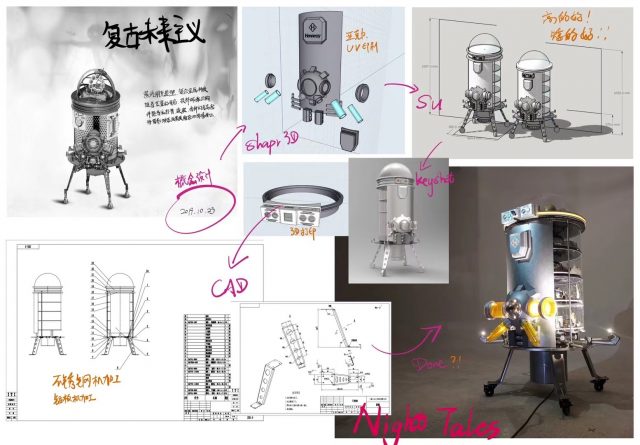 Ma Liang Hennesy light installation designs 马良 轩尼诗光影装置 – 设计稿梳理
---
We invite each of the creatives we profile to tag another interesting person for the series. Sun suggested costume designer Wan Zi.
我们邀请创意人士来一场接力赛,每个人都要推荐另一位有意思的创意人士。孙昊推荐的下一个人是:服装设计师丸子。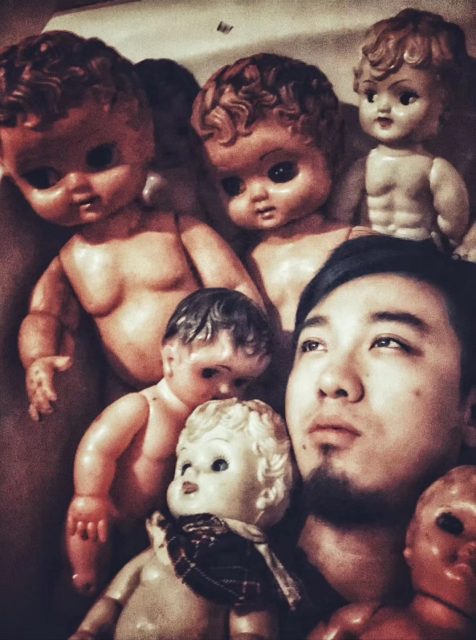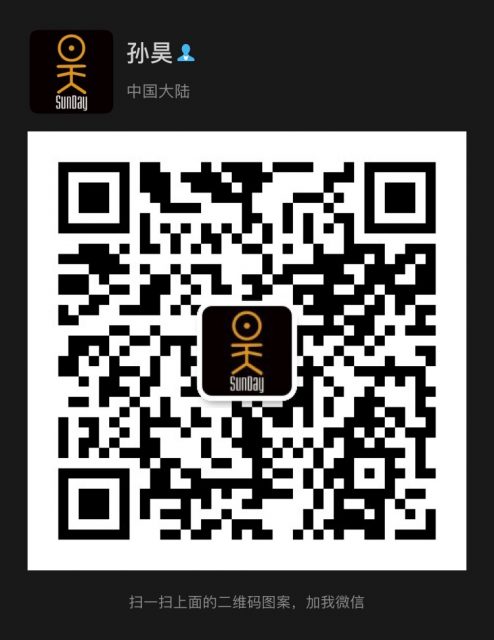 RELATED ARTICLES: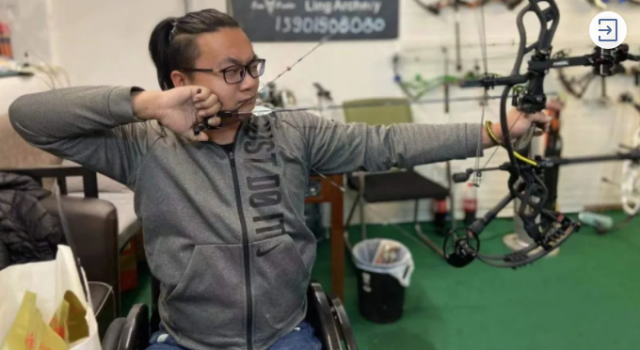 Meet Creative People | 遇见创意人士 Yu Yang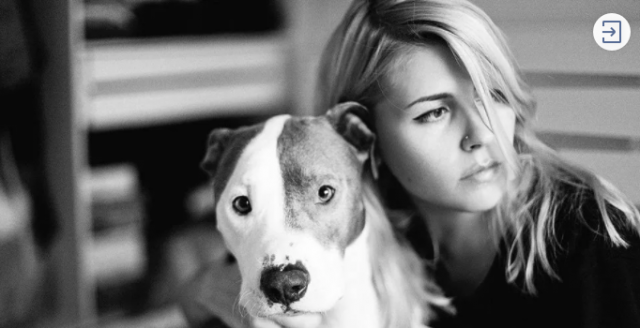 Meet Creative People | 遇见创意人士 Ella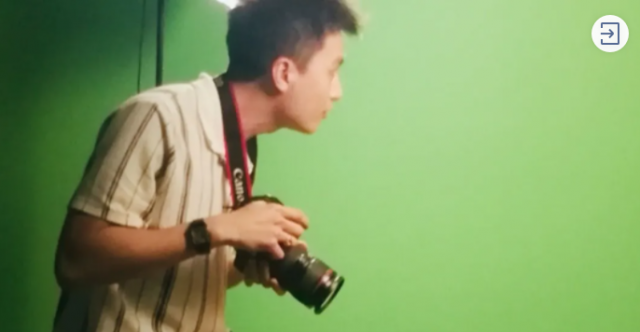 Meet Creative People | 遇见创意人士 Keren Kierkegaard