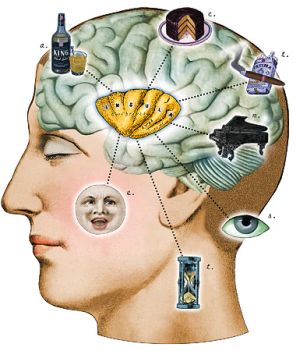 The consumer-product attachment is a degree of emotional strength that the consumer experiences with a product. The consumer-product attachment suggests the presence of an emotional connection between a person and an object.
Emotional Branding in China
Connecting a brand to a consumer on an emotional level is one of the most powerful forms of advertising, it is also one of most hardest to produce and China is no different. Emotional ties between the product and consumer in Asia it is a completely different approach than compared to the West. What makes Asia different is the following: for example with Pepsi, people in China did not grow up with Pepsi in the same way people in the western markets did. The key is to introduce the product in people's everyday lives, specifically in China. Pepsi has incorporated a lot of culture into their ads such as festivals and celebrations as Pepsi always made sure that the drink was part of their enjoyment during the event.
Fun fact: Pepsi-Cola is known as 百事可乐 (bai shi ke le = a hundred things to be happy about).
David Tsui directed the following Pepsi ads. These ads are more short stories than ads. They are longer than the expected 3 minutes but please trust me when I say it is worth the watch. Get a coffee (or tea), kick back and press play (both have English subs). The whole theme focuses on "Bringing happiness home" for the Chinese New Year. Each short story is a great example of connecting a product on an emotional level with the consumer.
As you could see from the touching films, Director David Tsui really has a passion for story-telling. In an in-depth interview you can find on his website: http://www.moviola.com.sg/pages/moviola.html
David talks about how he always wanted to be a writer as he wrote a lot of essays as a kid. He wrote essays that touched on sensitive subjects, which he would often get in trouble for in school.
The flow of the marketing in China has been the following; Rational to emotional storytelling to now using emotional storytelling that encompasses people's everyday struggles and emotions. Social media in China is rapidly growing as many companies like Pepsi continue this emotional involvement in social media and as they have a strong communication presence.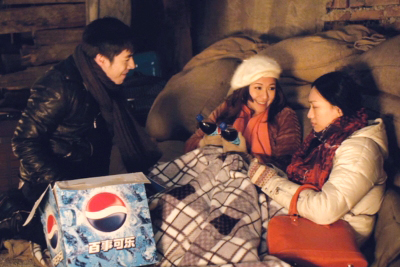 Every country and every culture react differently emotionally depending where you are. China experiences these three common emotional states.
    >The first is the feeling of coming home, which is the core meaning of the Chinese New Year. The family will always come together as this bond is very strong. Home is viewed as a safe, warm and steady place compared to the hardships of the real world. These ads often focus on the light through the windows, the welcoming smiles of elderly parents and the big family that welcomes them.
    >The second is sympathetic speechlessness, this is a feeling a person gets when he/she is facing complex commitments and has nowhere to turn for support. He/she has problems but has a difficult time expressing them which leads to a combination of frustration and self-pity. The communication during these ads is particularly interesting as everything is interconnected without saying a single word.
    >Third is the motivation of standing up to intimidating external probabilities, the emotion of fortitude. This is often used in TV talent show competitions as they show their contestants battling everything from poverty to physical handicaps.
Au revoir!