If someone on the street were to pull you aside and ask you to name a few Chinese brands off the top of your head, would you be able to? I went out onto the streets of London to find out exactly this. The brands that were mentioned frequently were Alibaba, Huawei, Levono, Baidu, WeChat, Weibo, Xiaomi and BYD Auto. Although, there were still quite a few people who couldn't even mention one.
According to Business Insider, 10 Chinese brands are set to take over most US households by 2020. However, today people are only able to mention a few brand names when we are only five years away from the estimated date.
Until 2011, Huawei was a brand that many western consumers wouldn't have been able to identify. Today, Huawei has 17 R&D centres all around the world and thanks to their devotion to R&D more western markets are starting to resonate with Chinese brands.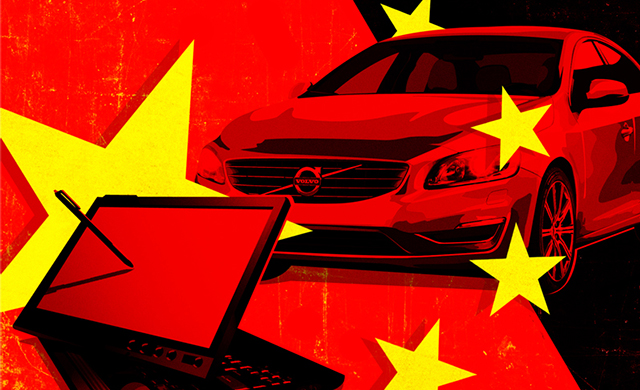 Miles Young, a global chief executive of Ogilvy & Mather, states that the issue is due to the long-standing Sino-American tensions as political and even socio – cultural barriers stand in the way.
Justin Knapp, director of Ogilvy PR, explains "One of the biggest challenges for Chinese brands is articulating their vision and strategy, and in a different language, which is not helping. They are still not used to going global."
But Chinese brands are trying. It can be seen that Chinese brands are getting better and better at creating good quality commercials. They either do it through hiring international agencies, creating western campaigns for western consumers or hiring top locally available experts in China. Huawei have been grasping western advertising quite nicely as the ads below have all been created by agencies' Chinese offices though for foreign markets.
Slowly but surely Chinese brands are making their way into foreign markets. Who knows? Maybe you will buy a Levono tablet and Huawei phone while wechatting with your friends and family next year.
近来我在伦敦街头做了个实验,我拉来了几位路人问了这样一个问题:你第一时间想到的中国品牌是哪些?在这个随机抽样的访问里,被提到到最多的品牌有阿里巴巴,华为,Levono,百度,微信,微博,小米和比亚迪汽车。也有不少的人被问得目瞪口哑,一个都想不到。
据美国财经科技网站《商业内幕》预测,将有十个中国品牌会在2020年进驻大部分的美国家族当中,但从今天大部人的西方人还只能提及寥寥几个的中国品牌看来,而离这个预言实现的五年期限似乎是不太现实的。
2011年前,华为这个品牌还是不为许多西方消费者熟悉。而今天,华为在全球有17 个研发中心。而华为自身对功能研发的努力也使西方市场对中国品牌越来越认同。
奥美的全球首席执行官Miles Young指出中国品牌未能在美国市场获得大规模的根本原因是:由于中美长期以来敏感的政治和社会关第,特别是在意识形态上的分歧。
Justin Knapp,奥美公关的总监解释说,"中国品牌面临的最大一个挑战就是阐明自己的远景和策略,这不仅是(把原来的远景和策略)翻译成另一种语言,这是没有用的。我想最关键的是中国的品牌还未习惯走向国际。"
不过,中国品牌为国际化做出了不断的尝试。起码从市场宣传的手法来看,中国品牌的海外广告在创意上迎合外国人的口味,制作水平上可以与国外广告齐平。当然,品牌是重金聘来了国际的大牌广告代理商一手策划这些Campaign或者咨询当地资深的"中国通"。华为的海外广告就一直很好地抓住了国外消费者的口味,这些洞察不得不归功于国际广告代理公司里那些中国部门。
虽然中国品牌进入国外市场的步伐走得缓慢,但是却非常稳定。可能有一天你会在你的Levono平板电脑和你的华为手机上用微信与你的朋友和家人聊天,这一天似乎很快就会到来。
Levono
Levono and Ashton Kutcher have introduced a tablet that was designed by Ashton.  Levono is increasing brand awareness through the ads as they are positioning themselves with humour to win over western markets. The ad received positive feedback from the public, which included fans of Ashton and others.
Levono找来史蒂夫·乔布斯的扮演者阿什顿·库彻客串了一次"工程师",还推正儿八经地推出了他设计的一款平板电脑。你甭管这种"乱入"是否合适,还是真的是为了宣传造的噱头,反正Levono在海外一下子火了一把。反正西方市场对阿什顿那种傻不啦叽的美式幽默还是很买帐的。
Agency: Saatchi & Saatchi
Title: Yoga Tablet/ 18 hours of Ashton Longform

Agency: Saatchi & Saatchi
Title: Lenovo YOGA Tablet 2 – Ashton Kutcher Massage

WeChat
WeChat is China's number one communication platform which delivers incredibly user-friendly experiences. WeChat is a true brand that tells its story in an emotional way, therefore it is an extremely powerful tool. Some countries in the western world where the product has been received well are: Brazil, the US and UK. Here are some ads that have been broadcasted.
微信是中国第一大手机社交和通信平台,这样一个过硬的产品,以强大的功能和出色的用户体验而毫不费力地征服世界市场,虏获了大批的忠实有户,甚至远在美国、英国和巴西这些西方强国都开始拥有大批用户。微信到哪,都会有地市场打造相应的广告。现在,就像微信的用户一样,微信全球各地有相对应的地方版本。
香港版 Hong Kong Version:

菲律宾版 Philippine Version:

墨西哥 Mexico Version:

Huawei
Title: Huawei Ascend P7, Excellence with Edge
Agency: WPP

Title: Huawei Ascend G6, To love is to share
Agency: WPP

Alibaba
这是阿里巴巴在美国上市后推出的首轮三支广告。完全一派老美口味的幽默。随着阿里巴巴股市的见好和这个广告的推出,阿里巴巴旋即成为中国在海外含金量最高的品牌。
Title: Secret Weapon

Title: No More Wasted Time

Title: Aways Say Yes