We are happy to introduce FUN+, a new column focusing on the things inspiring China's creative people, guest-curated by industry insiders.
In this first mini-series, Chris Colman, executive producer of Shanghai-based animation production company, Final Frontier, asks creative leaders about their favourite animated character. He kicked off the series by interviewing his fellow jury members at the Shanghai International Advertising Festival (SHIAF – held this week, July 21-23).
我们很高兴介绍我们的新专栏:FUN+,此专栏由业内人士策划,专注于发掘中国创意人士的创造力。
在本系列的第一期,上海动画工作室Final Frontier的执行制片人Chris Colman将采访顶尖创意人士,谈起他们最喜欢的动画角色。Chris趁着本周(7月21-23日)举办的上海国际广告节(SHIAF)的机会,SHIAF的评审团成员成为他第一期采访的创意人士。
---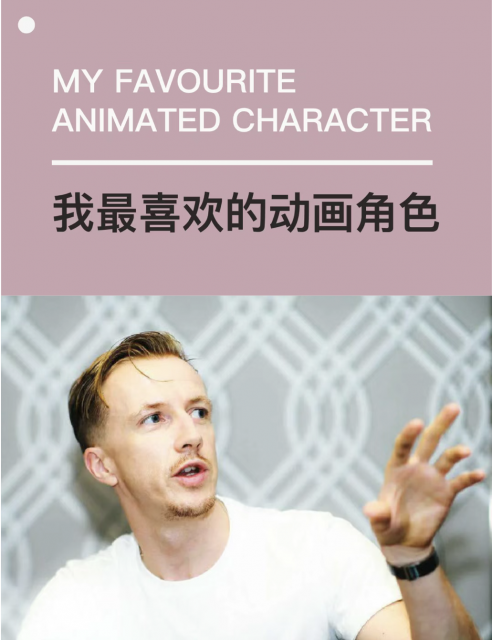 Chris Colman
Executive Producer 监制
Final Frontier 终极先锋
Animation is a universal medium that unites us all, regardless of age, gender, language or nationality. In particular, we all have our favourite animated character. The reasons are as diverse as the characters themselves. Maybe they taught us something as kids, or made us laugh, or cry. Maybe we like their design, or admire the artistry behind their creation. Perhaps all of the above.
我们都有自己最爱的动漫角色,喜欢的原因则根据角色不同,也各有特色。或许他们教会我们如何面对成长,让我大笑或是哭泣;或许他们的角色设定很对口味,或是角色的幕后艺术让我们啧啧称奇,或者是以上所有因素的结合。
I am always curious to know people's favourites. Somehow I feel the characters that resonate with us often reflect our own personalities, values and idiosyncrasies. They might even be role models of sorts.
我总是很好奇大家最爱的角色,总觉得这和他们自己的性格特征有着千丝万缕的联系。我们所钟爱的动漫角色会映射我们自己的个性,价值观或是小癖好吗?他们算不算是我们的楷模或是偶像呢?
So, serving on the jury of the Shanghai international Advertising Festival, I couldn't miss the opportunity to ask the esteemed bunch of creatives alongside me about their own favourites. Which are the animated characters inspiring the minds that are shaping this city's creative landscape?
因此,趁着这次作为上海国际广告节评委的机会,我采访了一些结识的优秀创意人,询问他们最爱的动漫角色。去探索究竟是哪些动漫角色影响了这一代创意人才,并帮助他们去影响上海这座城市的创意产业呢?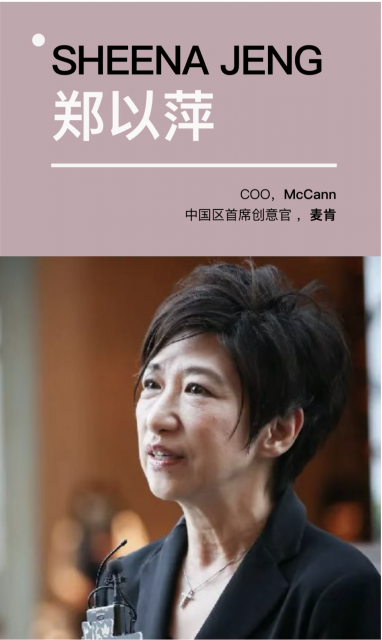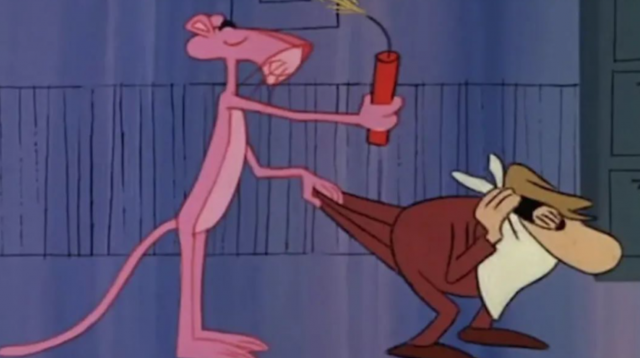 Pink Panther 粉红豹
He's a light-hearted figure who always brought unexpected, clumsy wisdom. He taught me that it sometimes it makes sense to be stupid.
粉红豹是一个无忧无虑,让人觉得轻松愉快的形象。总是带来意想不到的智慧,虽然笨笨的。它是我童年的一个记忆,也让我学到有时候傻傻的也挺好。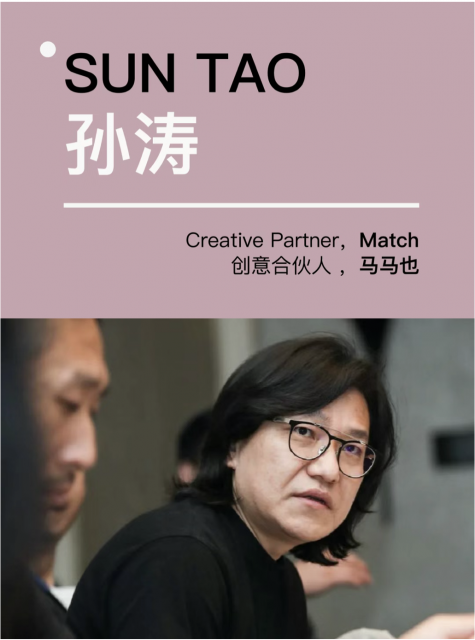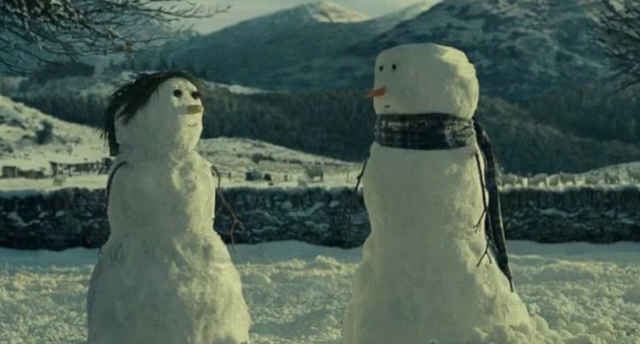 雪人 (我最喜欢的动画是John Lewis在2012 的圣诞节广告片)
Snowman ("Snowman Love Story" (John Lewis 2012 Christmas commercial short)
The storyline was simple and romantic, but the emotions were naturally flowing throughout the entire story. Thanks to the outstanding execution, the ad takes us through an immersive journey. In film, to really touch the audience usually requires a gradual process to build up emotion and familiarize us with the character's background. This ad is only 90 seconds long, yet we are tearing up with a simple Snowman character. This is really challenging to achieve. It tells us that great ideas and excellent execution go hand in hand.
整个的故事非常简单浪漫,但是情感确很自然,执行上非常出色,让人有代入感。
不像一些电影中的人物,会有漫长的情绪铺垫和人物背景交代,一个90秒的广告,通过一个动画雪人的角色,就能让人充分的被打动,是非常困难的事情,这也告诉我们,完美的创意和完美的执行是缺一不可的。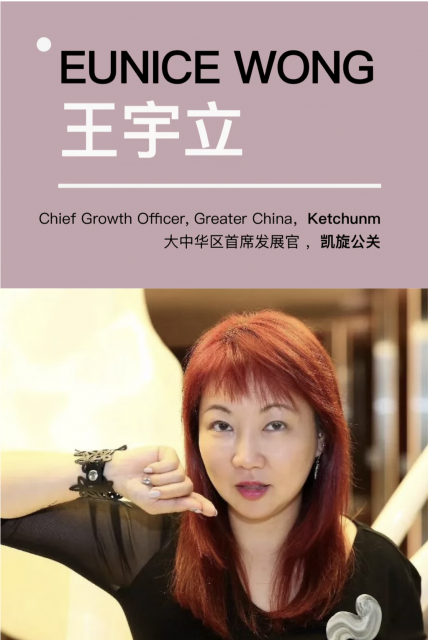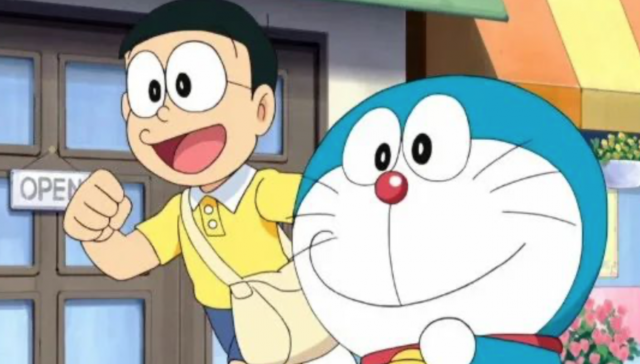 lthough Fujiko Fujio (Doraemon creator) made Doraemon a dream cat-robot that can get you everything you want, and the main character, Nobita Nobi, could have just lived an easy life and cheated with technology every now and then. However, the manga tells us to stay true, avoid shortcuts and be a decent, hard working person. The ending was sorrowful, which is rare in children's manga. Maybe the artist wanted to help children face the imperfect, real world
因为藤子不二雄虽然设计了看起来无所不能的机器猫,大雄应该很容易不劳而获,但要带出的信息反而是劝大家不抄近路、腿踏实地的努力。结局更带儿童漫画罕见的悲情,应该是作者希望帮助儿童面对不完美的现实世界的心意。
In recent years, I really like the Professor Munakata series by Yukinobu Hoshino. Professor Munakata is against the corrupted, outdated education system, he has an open and creative mind for history, his bold assumptions are really inspiring. Also, this series has a strong academic background, very educational.
近年自己很喜欢星野之宣的《宗像教授异考录》,宗像教授反教育制度的于腐、对历史持开放态度、大胆假设,给我很多启发。而且故事的学术性强,阅读价值高。