The Line Animation/Electric Theatre Collective has created another retro 2D online game to commemorate Leonardo Di Caprio's long-awaited Academy Award victory.
The studio's previous game, released in mid-February, involved Leo's desperately chasing the Oscar statue down the red carpet.
Their witty effort time out, 'Super Red Carpet Rampage', sees Leo fighting a bear Revenant-style, selecting a black Oscar nominee and running alongside Breaking Bad's Bryan Cranston.
Play Super Red Carpet Rampage at redcarpetrampage.com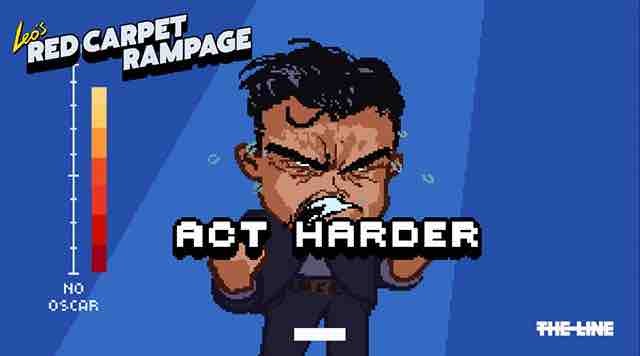 LEO's Red Carpet Rampage|小李子红毯大乱斗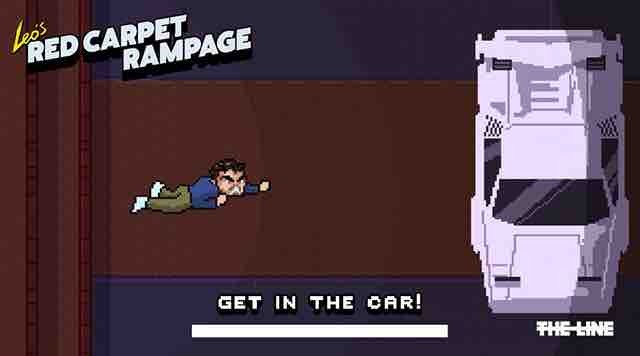 Leo in Wolf of Wall Street|小李子在《华尔街之狼》中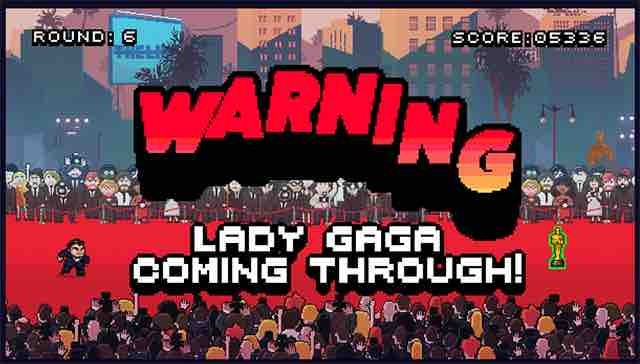 Lady GAGA making her appearance in the game|警告:Lady GAGA来了!
为了庆祝小李子在漫长的等待后终于获得了一尊奥斯卡最佳男主角的小金人,The Line Animation/Electric Theatre Collective公司推出了一款复古像素风的游戏。在该公司2月中推出的一款游戏中,他们刻画了一个疯狂追逐奥斯卡小金人的小李子形象。
这一次,在这部名为"红毯大乱斗"的游戏中,小李子需要面对一只《荒野猎人》中的熊,提名一个黑人奥斯卡候选并且和绝命毒师中的老白一起夺路狂奔。
想玩"红毯大乱斗"请点击redcarpetrampage.com