智威汤逊阿姆斯特丹制造了一个能够重现著名荷兰画家伦勃朗凡莱茵画作的电脑程序。这一成就引起了诸多讨论,如"这是否意味着人工智能已被赋予创作力——这一过去人们认为区别人类与机器的特点?","这是否意味着机器离取代人类又近了一步?",以及"这对于上海文定路画家街的画家来说意味着什么?"
JWT Amsterdam has created computer program capable of producing a work that might have been painted by Rembrandt Van Rijn himself.  It raises some challenging questions:  is artificial intelligence now capable of creativity, a trait that had previously separated us from machines?  Does this mark another step toward the ultimate usurping of human beings by robots?  What does this mean for the painters of Shanghai's Wending Road art replica street?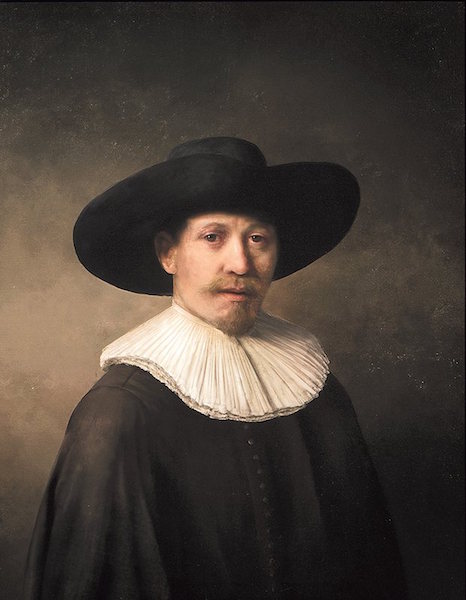 《下一个伦勃朗》|The Next Rembrandt
为ING银行打造的"下一个伦勃朗"广告宣传活动于今年4月在阿姆斯特丹正式公开,并在今年戛纳创意节上总共收获16座狮子奖杯,其中包括一座创意电子数据项目的全场大奖。在上周的戛纳创意节上,项目人员登上了一座游艇,享受了一段"文艺复兴"式的岁月。
'The Next Rembrandt' campaign for ING won 16 Lions in Cannes this year, including a Grand Prix in both the Creative Data and Cyber categories.  The project was first unveiled in April in Amsterdam and enjoyed a renaissance aboard a yacht in Cannes last week.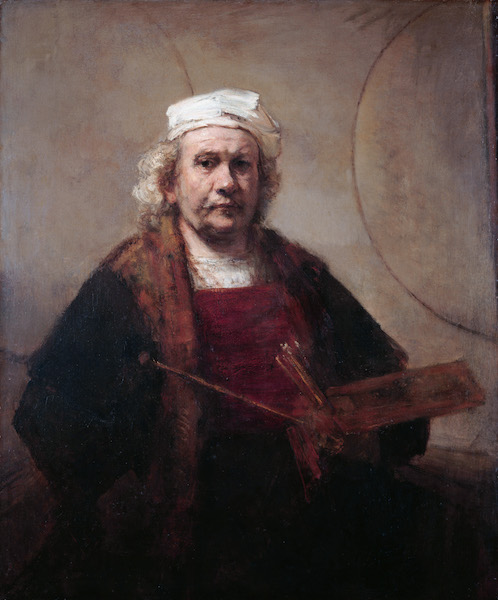 伦勃朗作品《自画像与两个圆》|Rembrandt's Self–Portrait with Two Circles
在过去18个月中,智威汤逊阿姆斯特丹招揽了一支数据科学家、工程师以及历史学家的团队,这些来自各个领域以及艺术院校的人担任项目程序员与顾问,将伦勃朗所有的作品以图形数据与数字数据的形式输入到电脑中。项目的最大挑战来自于为这些数据、图像编排算法,以此来处理所有数据,了解伦勃朗的画风进而创作出一副"伦勃朗式"的画作。这幅作品不仅仅是一幅视觉上的伦勃朗作品,他在各个方面都还原了画家的本意。在确立了算法后,该程序用3D打印机打印了14个图层,再现出伦勃朗画作中笔刷的厚度。
Over 18 months, JWT Amsterdam recruited the help of a team of data scientists, engineers, art historians, partners in the form of Microsoft and advisers from various art institutions, and spent months inputting visual and physical data about Rembrandt's entire body of work into a computer.  The challenge was then to write an algorithm that could process the data, understand the patterns present across the artist's body of work and create an original piece based on those patterns.  This is not an average of all the others.  The computer then 3D printed the piece in 14 layers, even recreating the height of the brush strokes so it resembled a Rembrandt in 3D as well as face on.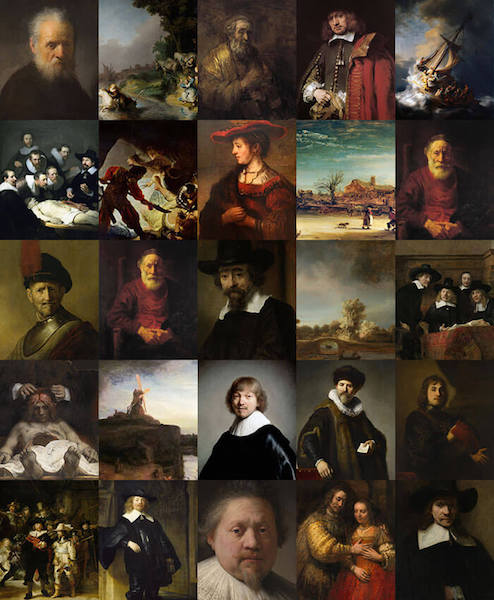 伦勃朗的其他作品|Rembrandt's other works
最终的画像——一个身穿礼服头戴礼帽、蓄着山羊胡的中年男子——成为了媒体、广告界和艺术界的宠儿。除了个别挑剔的学者外,大部分人都一致认为这幅画作是一幅地地道道的"伦勃朗"作品。
The resulting painting, a goateed fellow in his forties sporting a fetching gown and cap, has been received with astonishment by the media, advertising and art communities alike.  Apart from a few skeptical scholars, the general consensus has been that the piece bears all the hallmarks of a genuine Rembrandt.
尽管目前断言中国"临摹"艺术产业的末日尚为时过早,但是"下一个伦勃朗"或许会为该产业带来新的内容。当然,这些新内容与"临摹"完全无关。如果这项技术能够被推广到普通人群中的话,说不定我们很快就能看到无数未被发现的"大师"作品了。
Far from spelling the end for China's art knock-off industry, The Next Rembrandt may breathe new life into art forgery – except it won't be forgery at all.  If this data visualization tech were to become accessible for the common man, it isn't inconceivable that we may start to see perfect, completely original, 'undiscovered' pieces from long-dead masters flooding the market.