About Us:
STINK is a global production company creating award-winning films and content for our clients. Through its stable of world-class directors, artists and designers, STINK provides clients with the most original and groundbreaking work in our creatively-driven culture.
---
关于我们:
玩味广告是一家拥有全球资源网络、制作无数获奖影片的创意制作公司。我们专注经营世界顶尖的影片导演、艺术家和设计师来为客户提供原创且开创性的作品。
---
Position: Creative Researcher
Job Description:Working closely with directors and EP, assisting them with the pitch process, preparing director's treatment proposals. The key function of a researcher is to provide directors with idea, inspiration and content from various platforms, such as, the web, magazines, films, music videos and commercials. Job scope will include sharing of local insights related to the job, researching images and video references for directors and put together the layout for the director's treatment.
Qualification:
Passion for creativity and TVC industry;
Interest in film making and advertising;
Strong art sense to be able to understand and evaluate creative ideas, images and films;
Fluent English and Mandarin (spoken and written);
Good in using PowerPoint / Keynote / InDesign / Photoshop etc;
Knowing basic directing, editing will be a bonus.
Graduates / Background work experience (any of these below):
Graphic Design
Film / Cinema / Documentary / Television
Journalism
Photography
Web Design
Film / Content related researcher
Editorial / Magazine layout artist or designer
CV
English and Chinese version
Portfolio of previous work
Certs
职位描述: 与公司导演及监制密切合作,协助导演完成广告提案的准备工作。主要工作包括:协助不同导演发想创意阐述,提供各种形式的创意参考,如图片、电影、广告片和音乐视频等。同时根据不同提案的方向与需求,为导演提供有关中国文化方面的创意帮助,搜集提案所需的视觉参考,并最终排版制作出导演阐述的创意文稿。
职位要求:
对创意及广告视频行业抱有热情;
对影视制作感兴趣;
具备优越的审美品位,有能力判断创意、画面及影视作品的质量并有自己的见解;
良好的中英文水平(口语及写作);
熟练使用PowerPoint,Keynote以及InDesign,具备基本的Photoshop和Illustrator技能;
如具备一定的导演,剪辑等执行技能更佳。
工作经验要求(以下之一):
平面设计类
影视相关行业
新闻行业
网页设计
摄影相关专业
电影/文案等内容收集整理
平面/杂志相关排版
简历要求:

Position: Director's Rep.
Looking for an outgoing and well-connected individual who is passionate about creativity to strengthen Stink's reputation in Shanghai. The Director's Rep. will be representing an exclusive list of international directors with aim to produce top quality and creative films.
Job Description:
Must be based in Shanghai.
Past working experience in sales, advertising agencies or production house is preferred.
Bilingual in Chinese and English, must be proficient in both speaking and writing.
A good understanding of the advertising business, creative ideas as well as the creative process especially TVC production.
An outgoing and personable character.
Clear and effective communication.
Well informed for current trends in advertising, arts and culture.
Good presentation skills.
To expand client base focusing in Shanghai and well connected within the advertising industry.
Liaising with agencies on regular basis scoping out for new potential jobs (new TVC scripts, film content projects, art installation etc)
职位:导演代表 我们希望您具有进取心和业界人脉,同时对创意充满热情。您将会代表Stink公司旗下来自世界各地的一批富有才华和创意的广告导演,帮助公司拓展在上海的业务机会。
职位要求:
常住上海。
有销售类,广告或者制作公司工作经验优先。
中英文流利,口语及书面均可。
对广告业务,创意制作流程等有一定程度的理解和观点;
善于与他人沟通交流的个性。
清晰及有条理的表达交流能力。
了解当今广告业趋势,对艺术文化等领域感兴趣。
良好的Presentation技能。
能够帮助公司扩展在上海的客户来源,有一定的业界人脉。
与广告agency联络交流,寻找可能的新项目(TVC脚本,影视项目,艺术装置陈列等等)

Job Description:3-5 years of TV commercial video production experiencesResponsibilities:
budget planning for production
control the production's budget and allocate resources
organize shooting schedules
put the team of creative talents and crew together for production
hold regular meeting/conversation with the director/agency/client to discuss progress of ongoing projects
troubleshoot problems that arise during production
supervise the progress of the project from pre-production through to post-production
deliver the finished product on time and within budget
Qualifications/ Requirements:
fluent in spoken and written English & Chinese
skilled in Microsoft Office / Keynote / Photoshop
flexible for travel and able to work long and irregular hours
basic knowledge of the Agency/Client servicing in Advertising industry
familiar with post-production process
confidence in your ability
strong communication and people skills
editorial judgement
presentation and pitching skills
negotiation skills
strong time and resource management skills
organization and planning skills
creative ability
the ability to cope well under pressure
commercial awareness and a good head for figures
self-motivation and the ability to motivate others
leadership skills.
CV:
职位:制作
工作范围:
3-5 年广告制作*经验(广告制作*指传统电视广告制作,电影/纪录片经验不能替代)
生产预算的控制及合理分配资源
完成制作预算的计划
独立制作拍摄时间表
在制作期间能把演员和组员有效的结合在一起
定期与主管/代理/客户举行会议或者及时沟通,讨论正进行的项目进展及情况
解决制片过程中产生的问题
监督项目从前期制作到后期制作的进度
按时并在预算内交片
技能要求:
流利的中英文口语及书写
熟练使用 PowerPoint/Keynote/Photoshop 等
能配合不规律的工作时间要求与出差
初步了解广告行业里代理商/客户与制作公司沟通及关系维护的基本规则
熟悉后期制作流程
对自己的能力有信心
有较强的交流及处事的技巧
有判断力
有演讲和推销技巧
有协商技巧
有较强的时间观念和资源管理能力
有责任心,谦虚且有条理性,善于团队工作
高压下也可正常工作
良好的部⻔协调能力及推动执行能力
熟悉广告后期流程
领导技巧
加分:
有高于普罗大众的 common sense
创新思维
对生活充满热情,有自己的兴趣爱好,请在 CV 中列明所有的兴趣爱好,例如:艺术,音乐,电影,动物,动物营救,旅游,运动,⻝物,烹饪,夜店,娱乐八卦,美剧,韩剧,日剧,时尚,读书看报,等等:
简历要求:
---
We believe in providing an inspiring home for our multifaceted talents. If you think you have what it takes to be a Stinker, we welcome you to join the family today. 我们总是致力开创一个能让各种创意人才激发灵感的环境,如果你和我们有共同的理念与质地,欢迎今天就成为这个创意团队的一份子。
Contact 联系方式: 
Bryan Xu; +86 60932300 / +86 13817053353
Please send CV to 请发送简历至:
 bryan.xu@stink.asia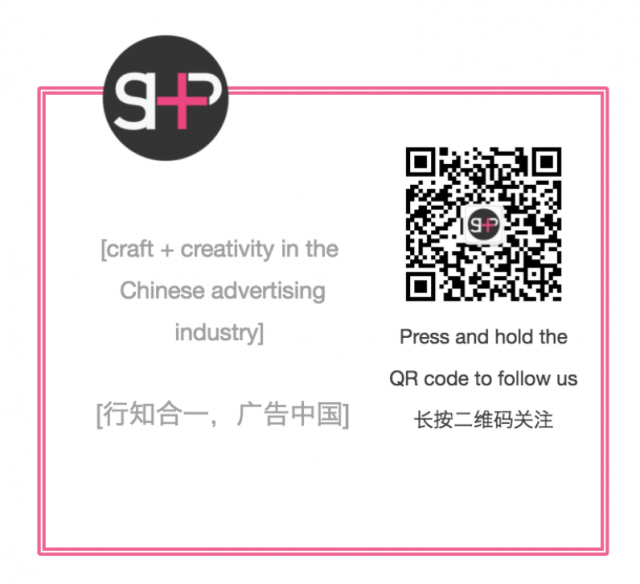 >

Locations
Shanghai

2nd Floor, No.18, Lane 433, Xiang Yang South Road,

Beijing

Rm 412, 39 Office, No.4 Gongti North Rd, Chaoyang District, Beijing 100027, China



Berlin

Potsdamer Str. 96 10785 Berlin, Germany

London

5-23 Old Street, London, EC1V 9HL, United Kingdom

Los Angeles

3583 Hayden ave Culver City, CA 90232, USA

Moscow

Office 401 - Bersenevskiy Per., 2/1, 119072, Moscow, Russia

Paris

11 Rue du Perche 75003, Paris, France

Prague

Barrandov Film Studios, Kříženeckého nám. 322, 152 53 Prague, Czech Republic

Sao Paolo

Rua Bento de Andrade, 482 Jardim Paulista, São Paulo 04503-001, Brazil
>

Related Articles